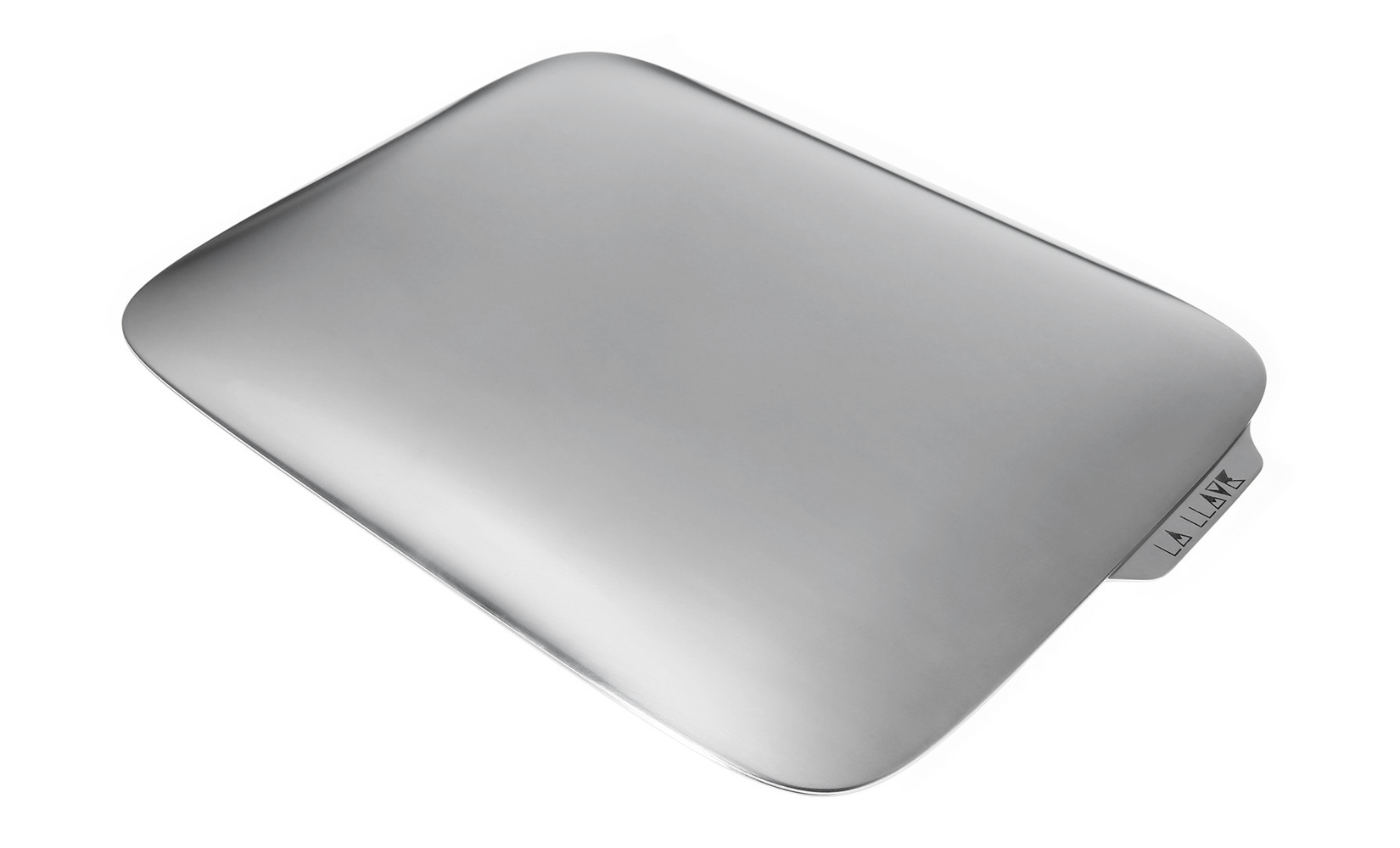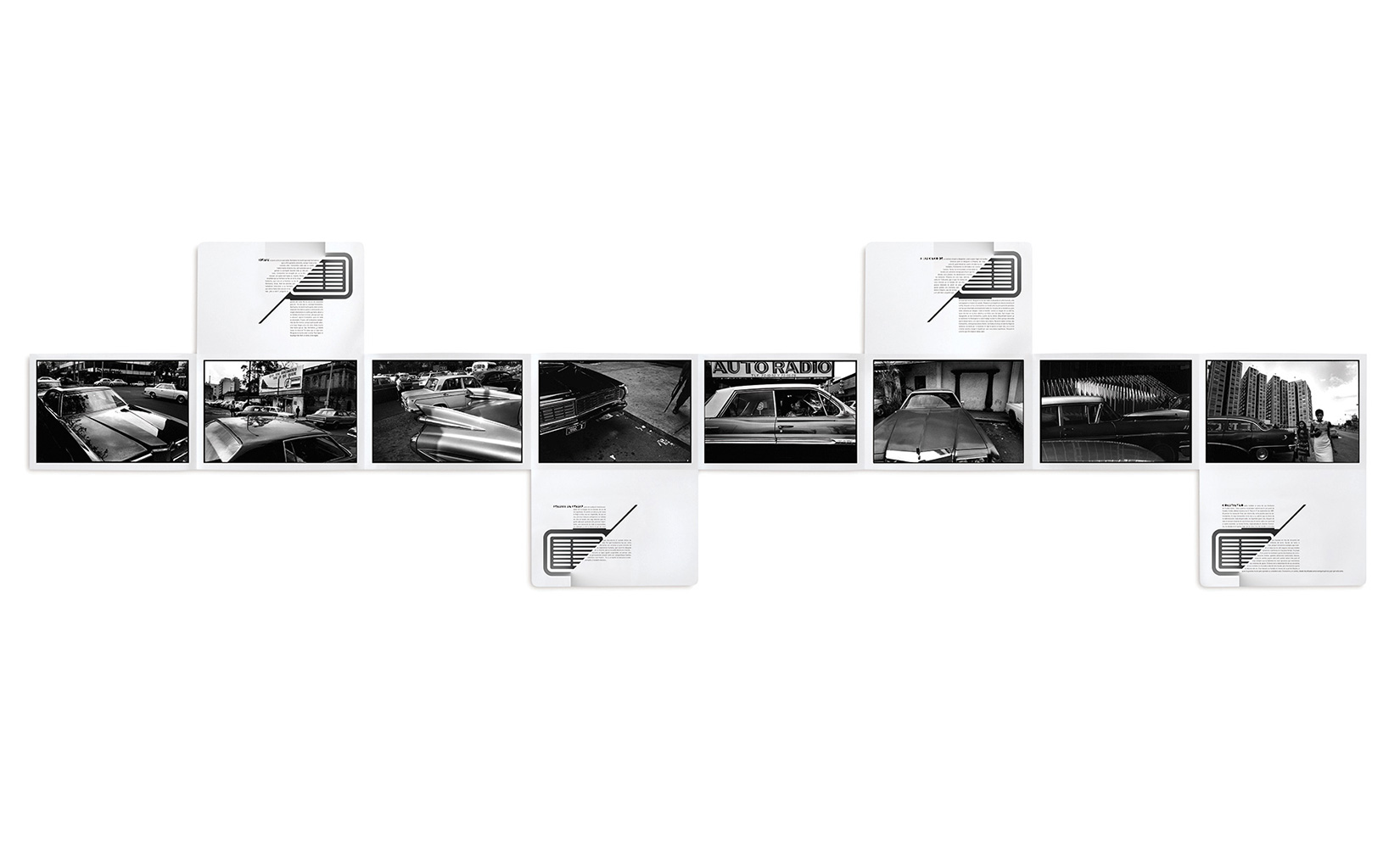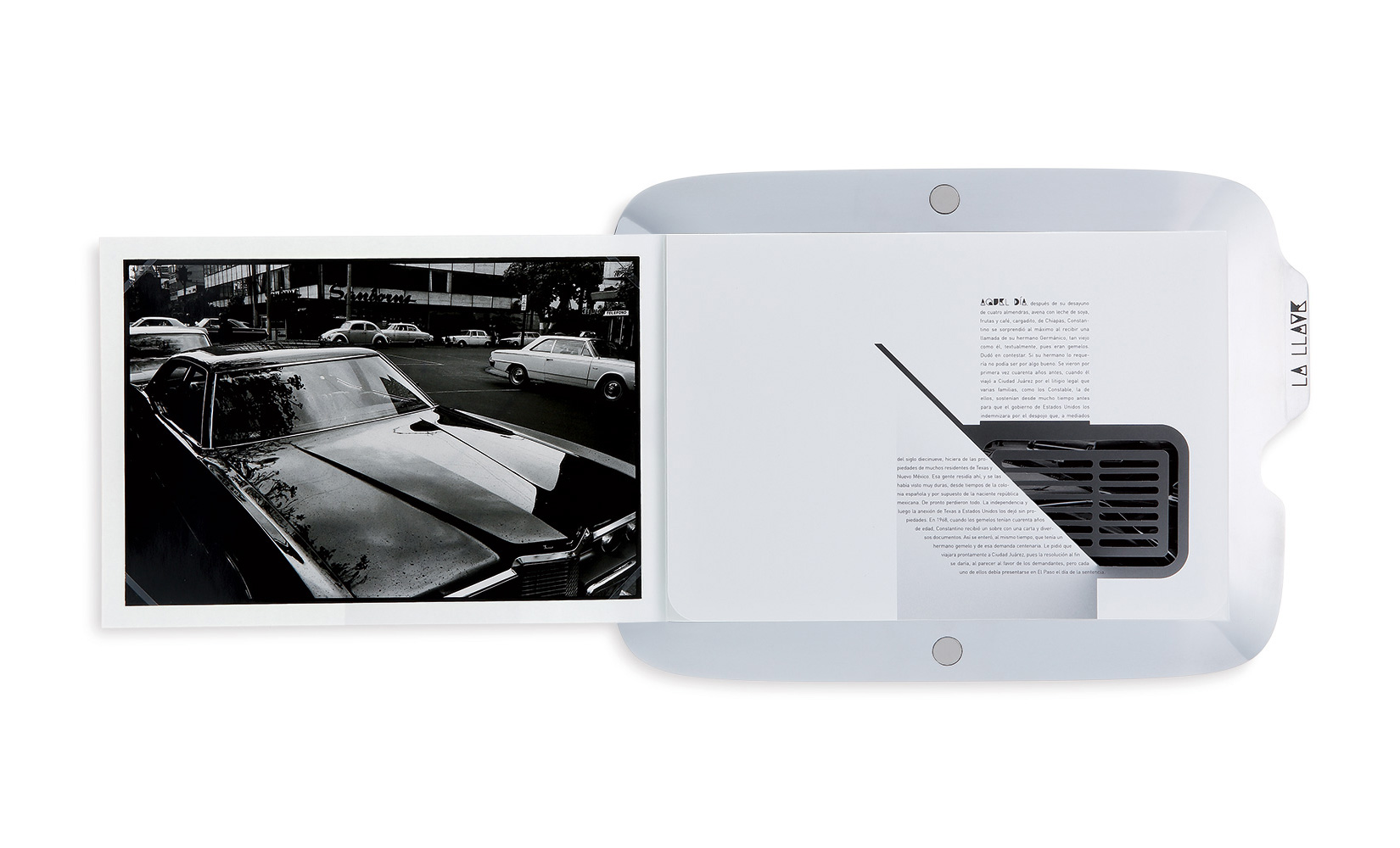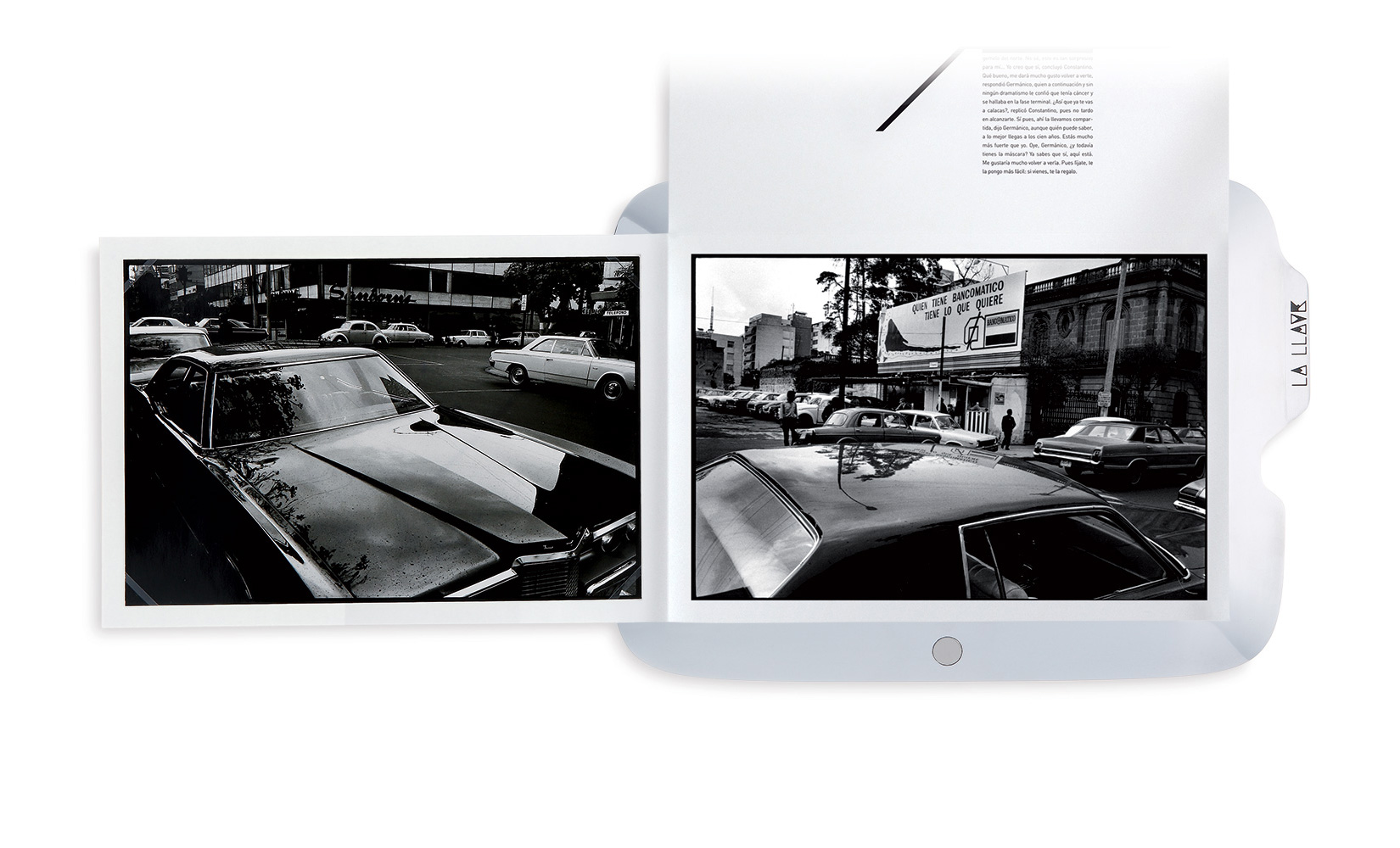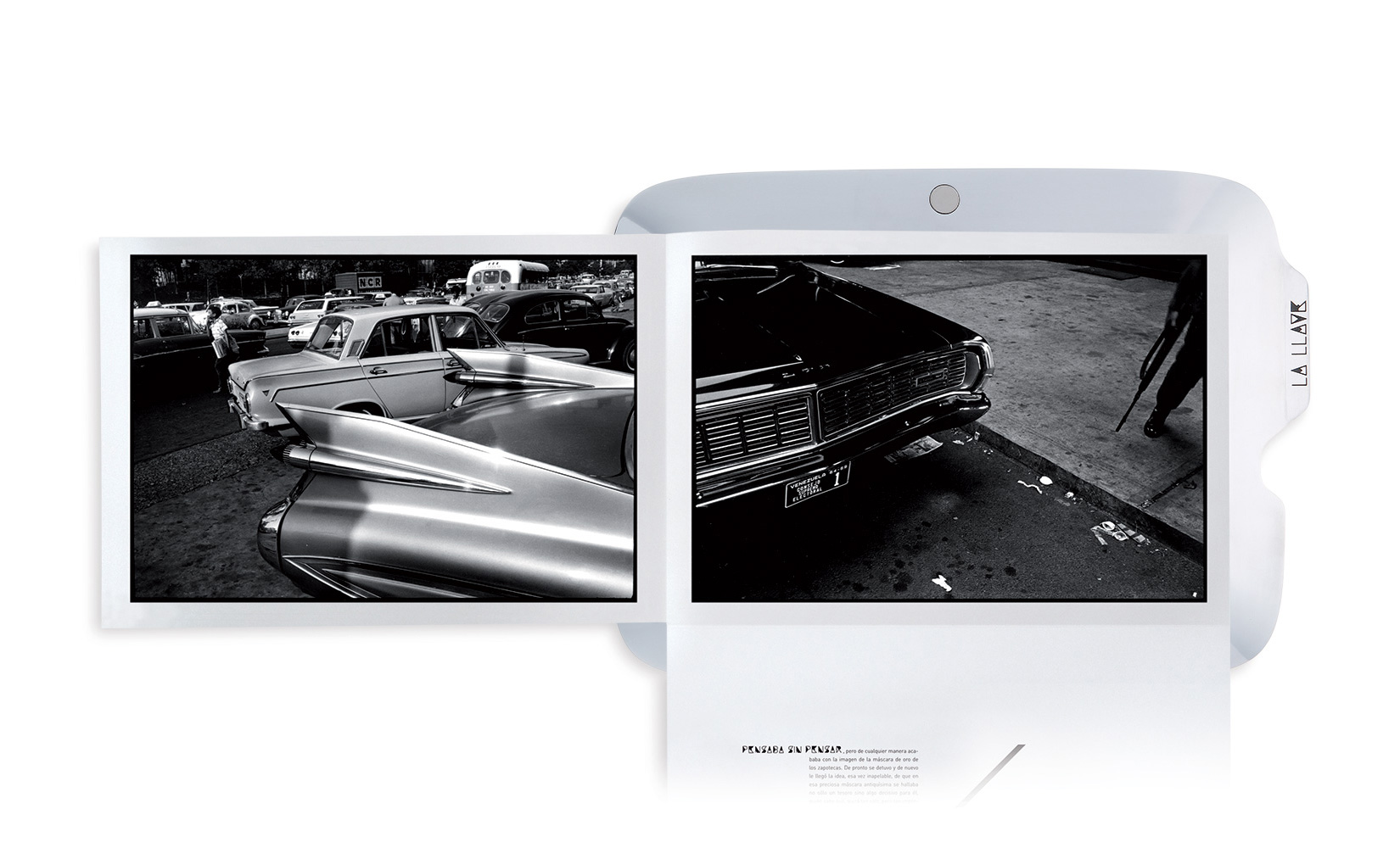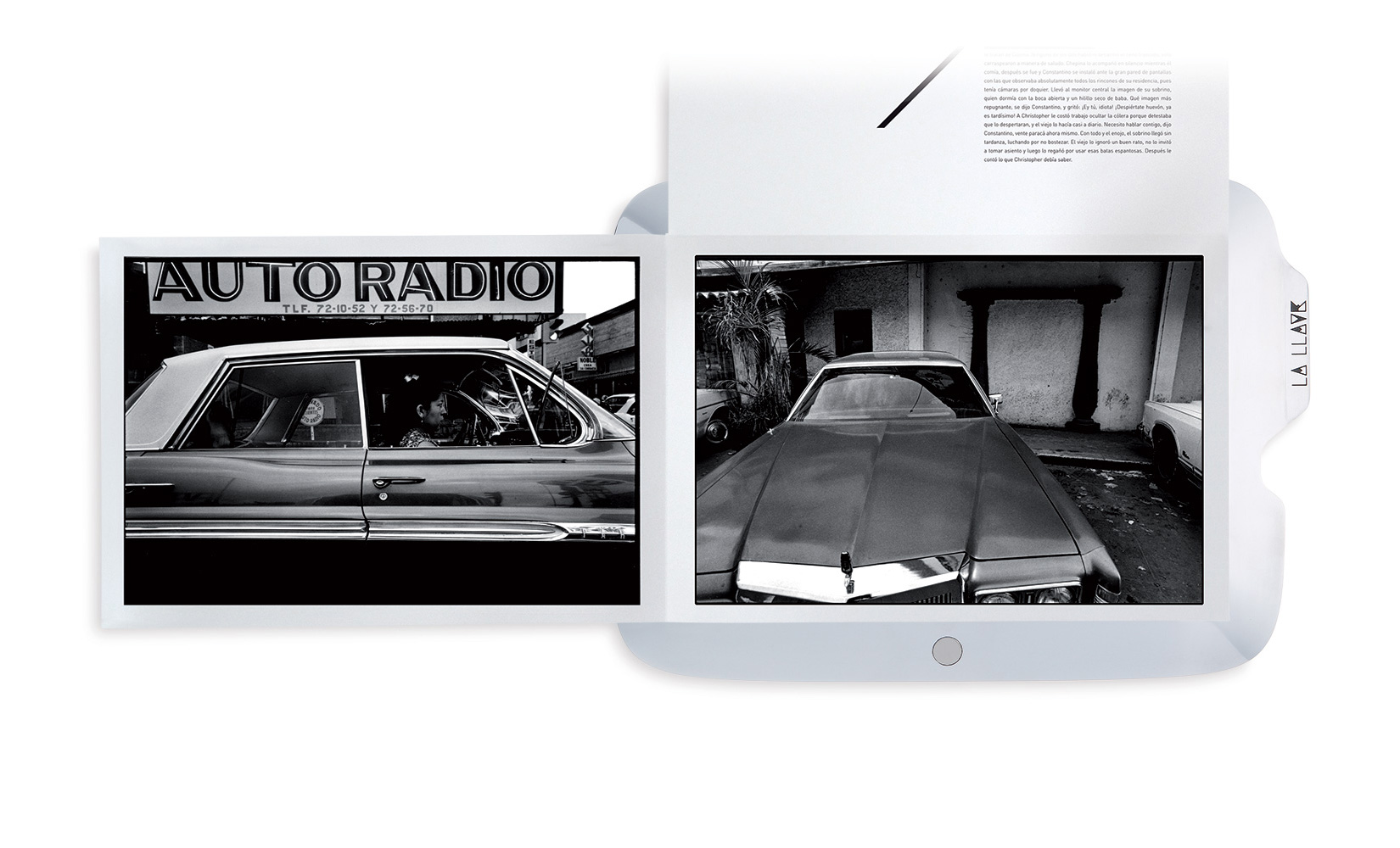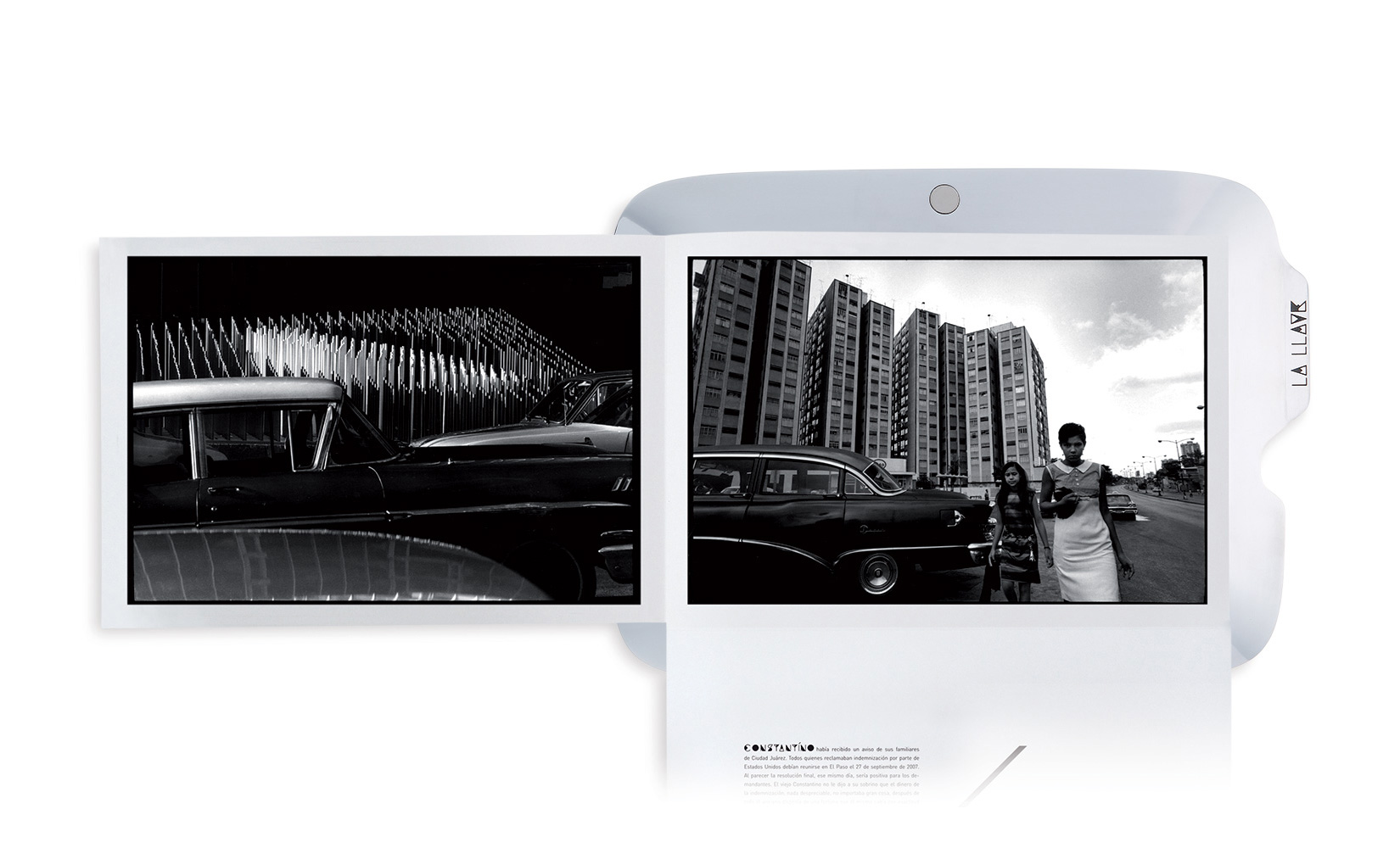 La llave de la carretera
vol. 25
Paolo Gasparini photographs
José Agustin text
Normal Studio case
In «La Llave de la Carretera,» José Agustin evokes the work of Gasparini, taking up the same politically-engaged writing in this parable on greed. We follow the inner dialogue of a Mexican in his eighties, a millionaire, obsessed by sex, about to take to the road. He is on his way to Ciudad Juarez to steal an Aztec mask of inestimable value from his twin brother. Here Agustin is openly mocking the instability of powerful Mexican families, and along the way, poking fun at the trauma of having lost part of its territory to the USA…
Jean-François Dingjian and Eloi Chafaï, better known under the name Normal Studio, the agency they created in 2006, have designed a container made out of a solid block of aluminum and mirror polished, a direct reference to the curvaceous forms of the cars featured in Paolo Gasparini's photographs.
Each work contains 4 diptychs made of two prints, opposite each other, with the shape of a creek cut out of the text block.
Paolo Gasparini
Paolo Gasparini was born in 1934 in Gorizia, Italy. Recognized as one of the great figures of Latin American photography, Paolo Gasparini has spent a large part of his life in Cuba and Venezuela. The author of Para verte major, América Latina, a seminal book in Latin American photography, he captures in his most recent publication, Megalópolis, the fascinating horrors of three urban universes: São Paulo, Los Angeles, and Mexico City. Three of his books were included and praised in The Latin American Photobook by Horacio Fernández. He is a photographer whose work is strongly rooted in the present, not so much by its iconographic topicality as by the connotative force of the images selected, which lay bare the timeless instant of the shutter release.
Description:
8 original signed photographs (gelatin silver prints),
Case made of chromed steel
24,5 x 33,5 x 2,7 cm
Text in Spanish and English
Limited edition of 21 copies  + 6 H.C
May 2012
Graphic design: Olivier Andreotti