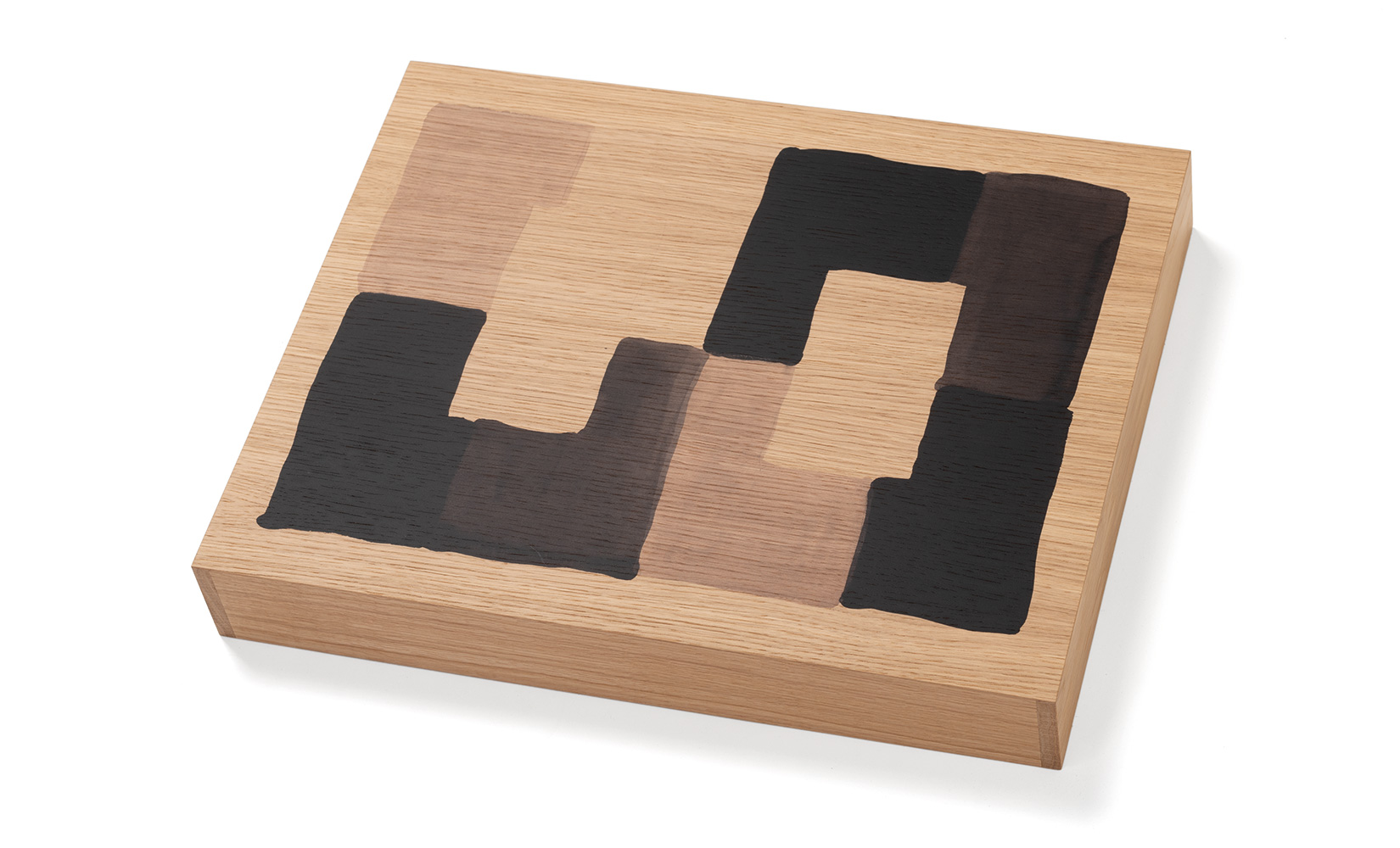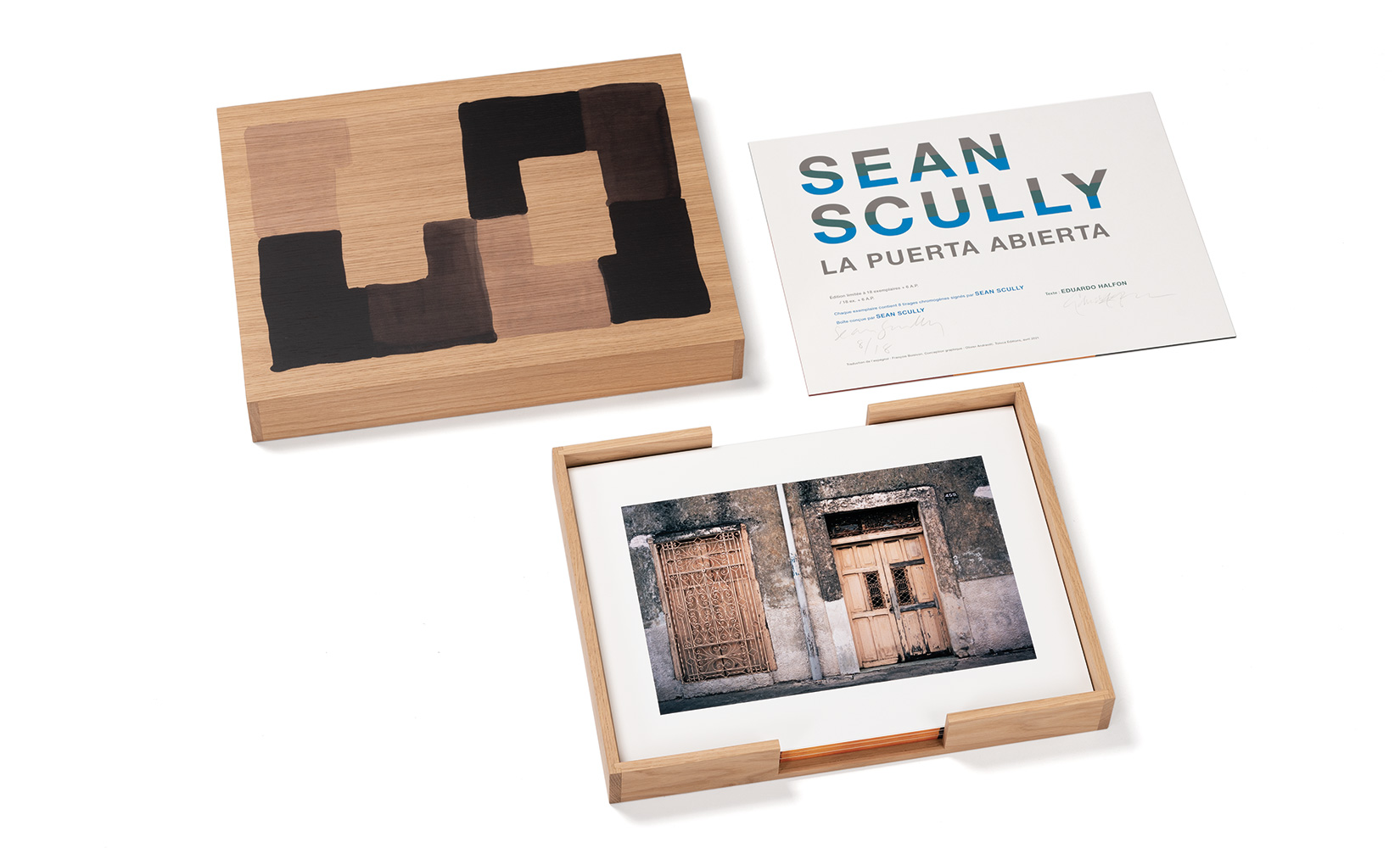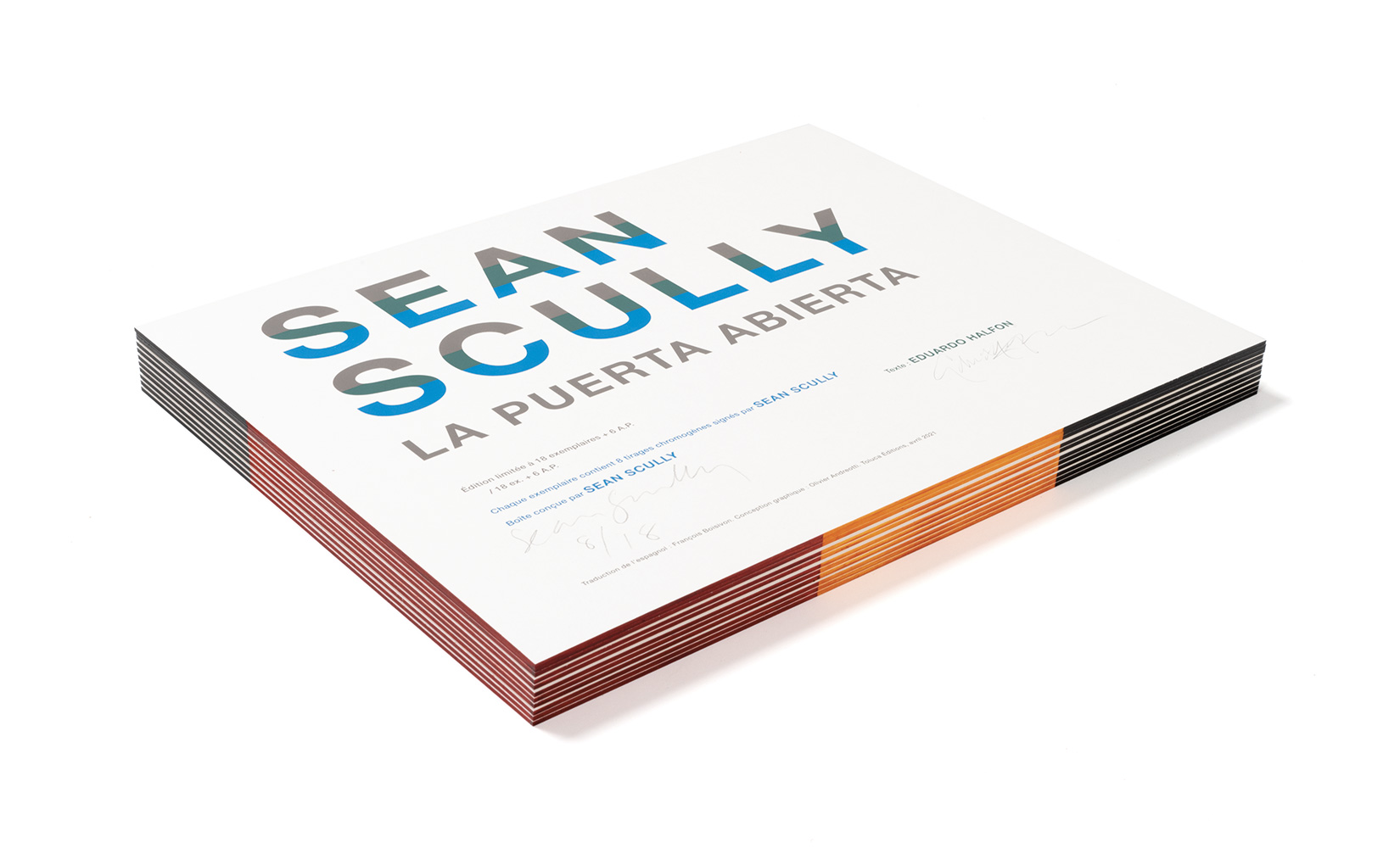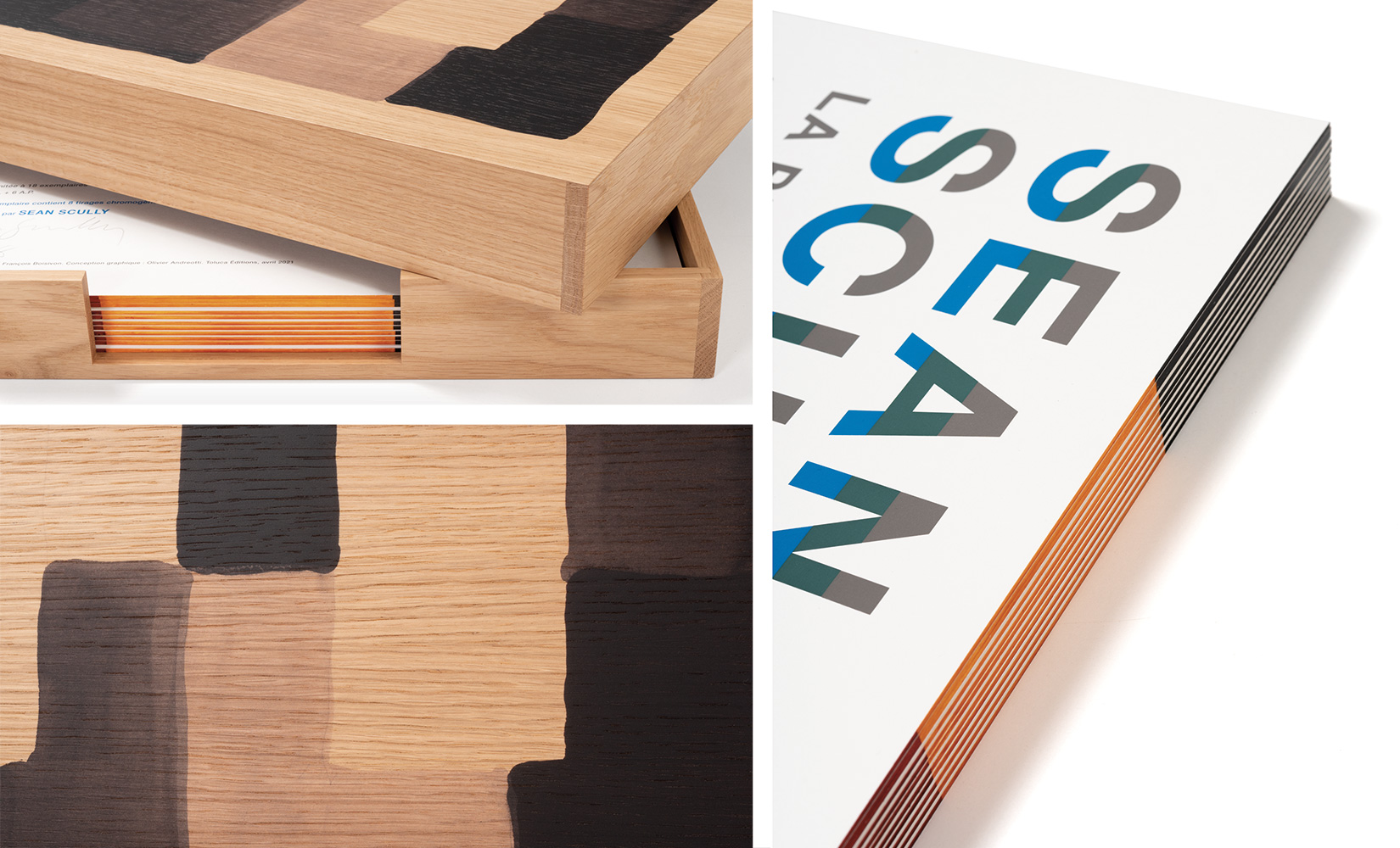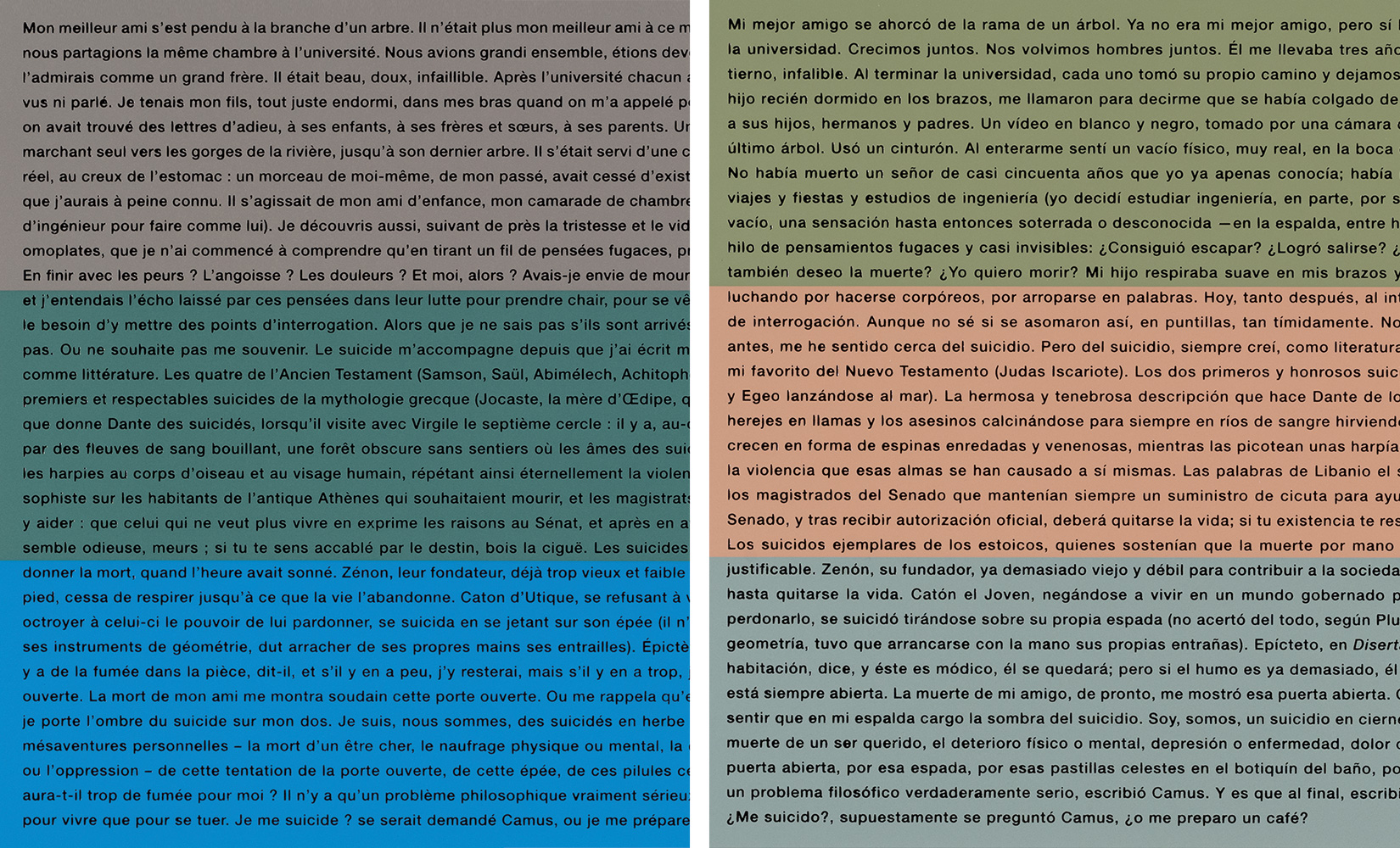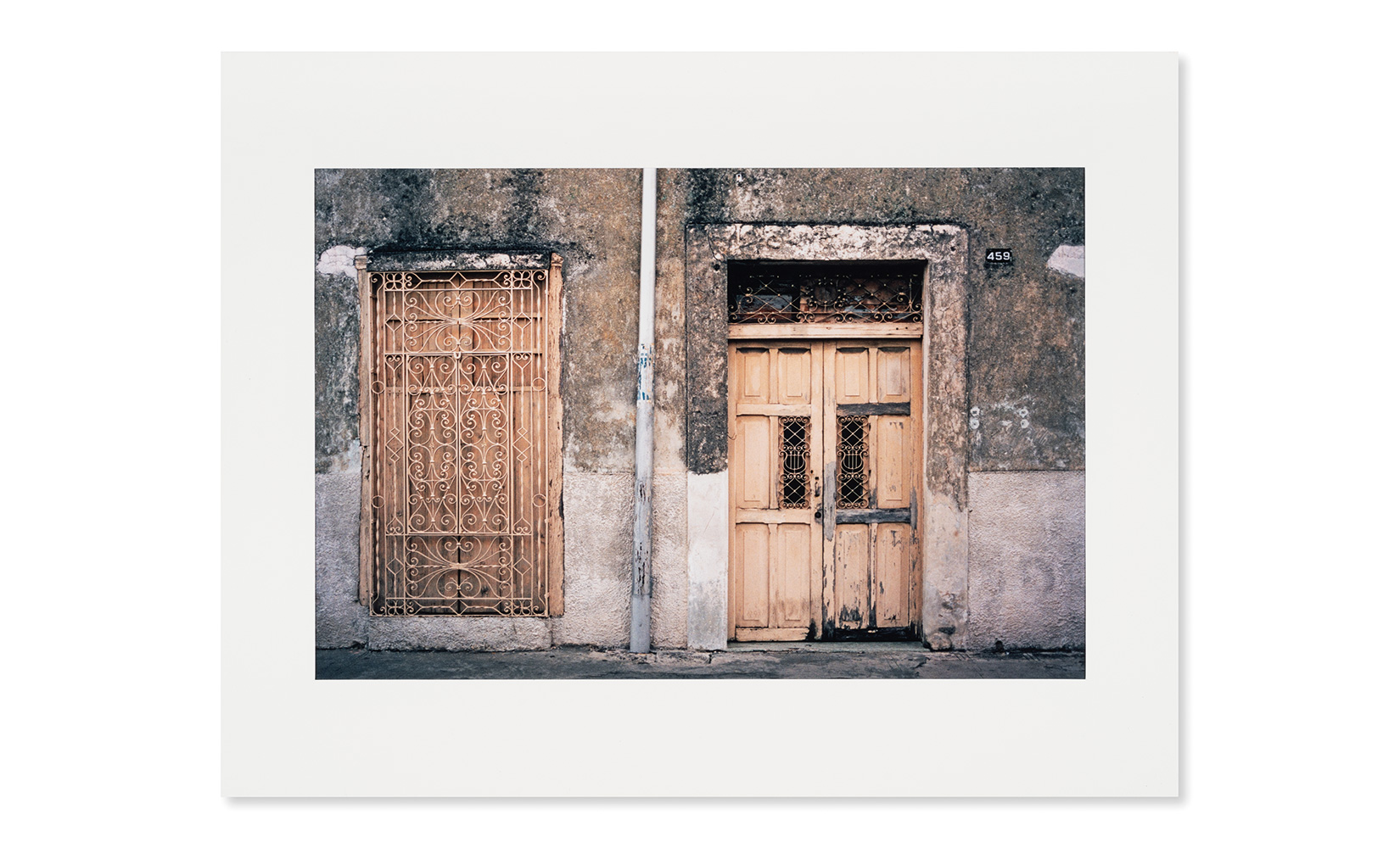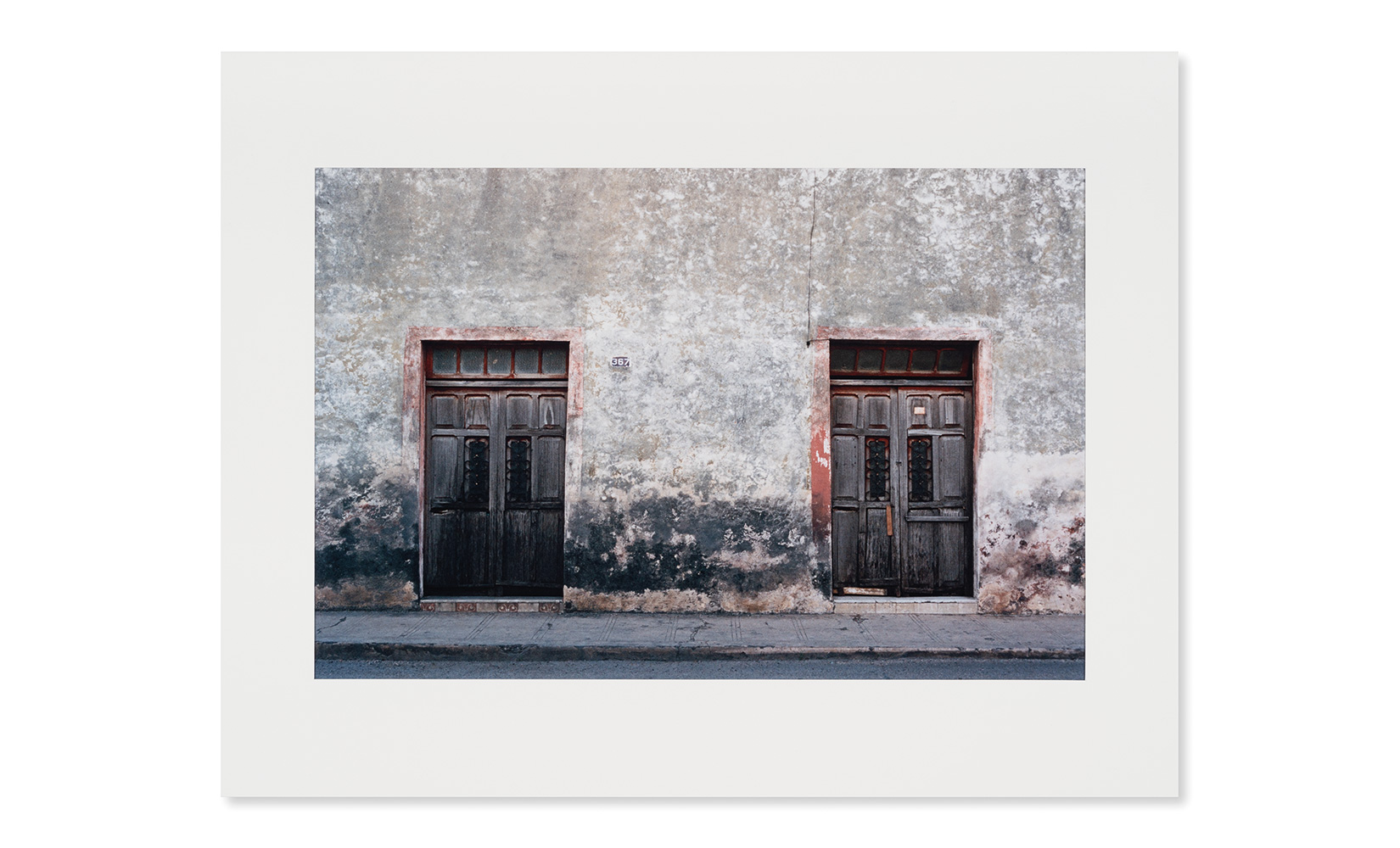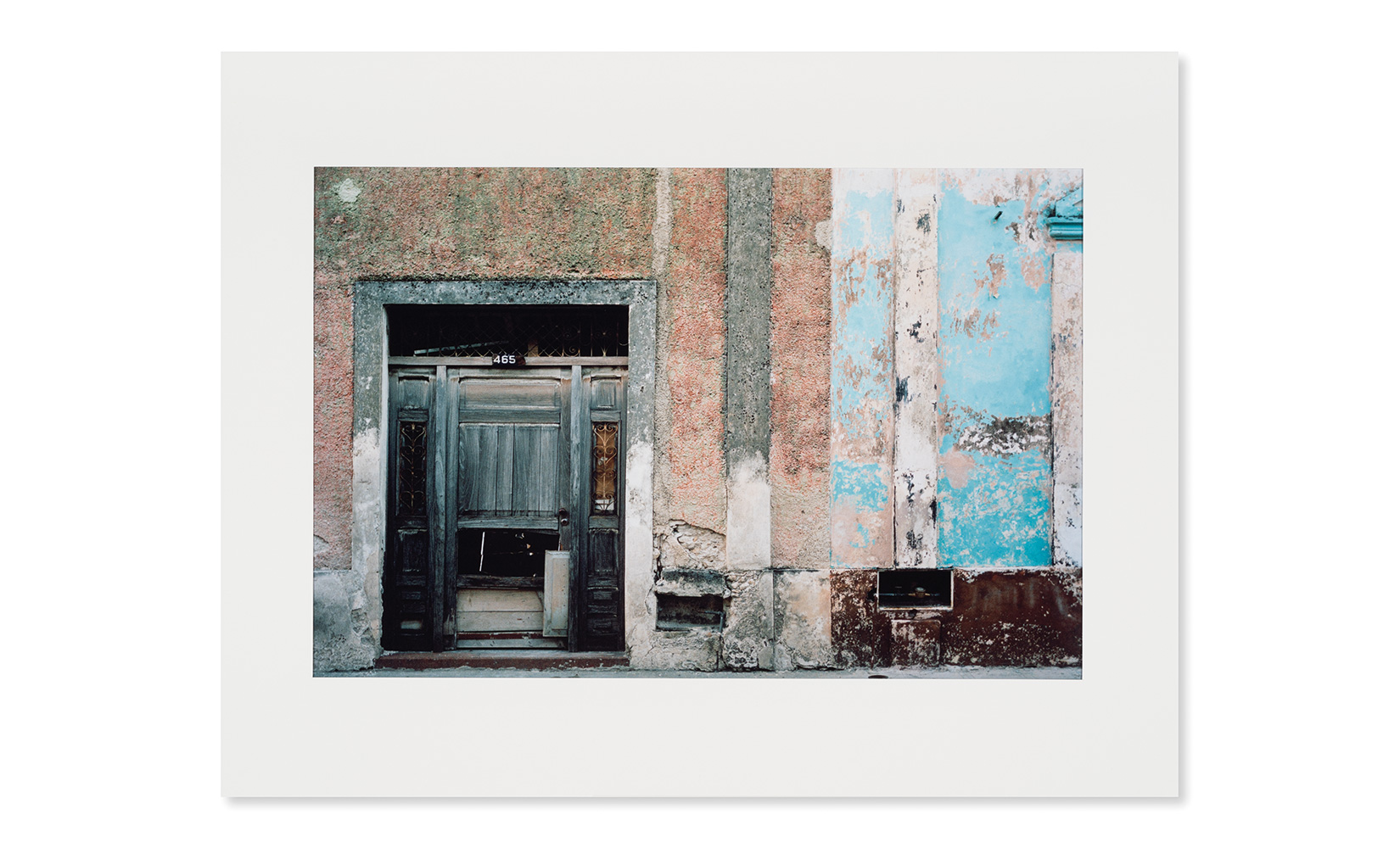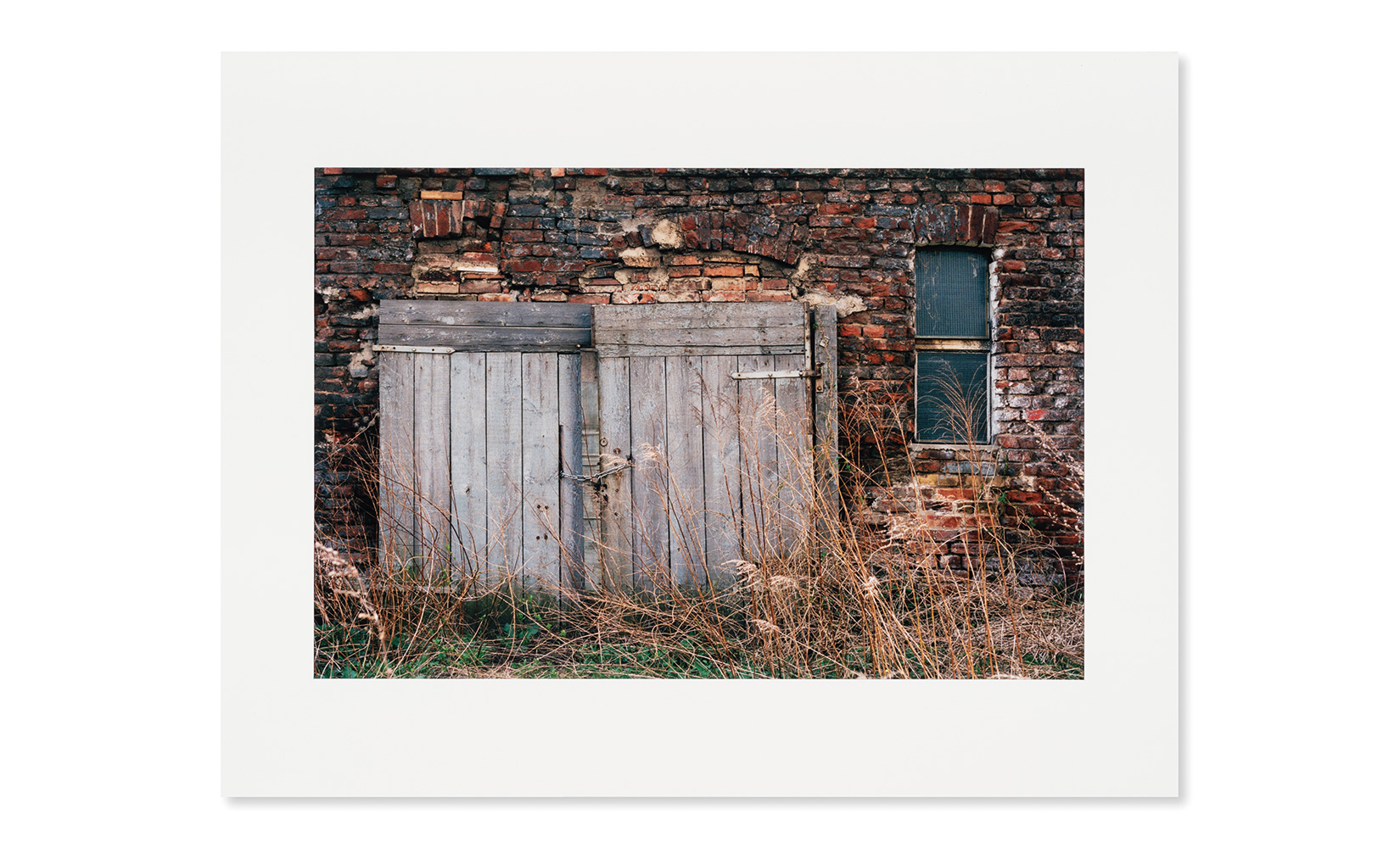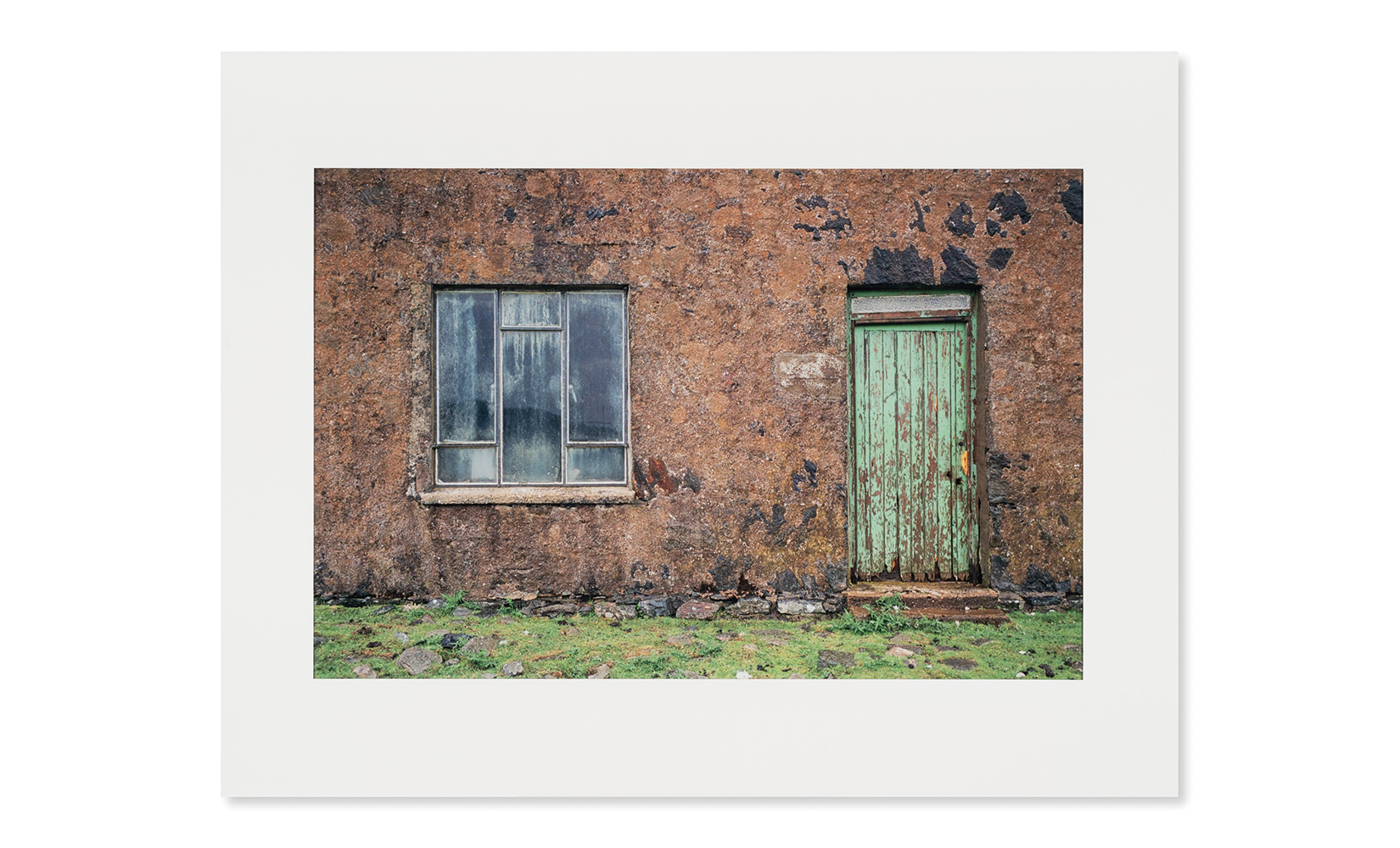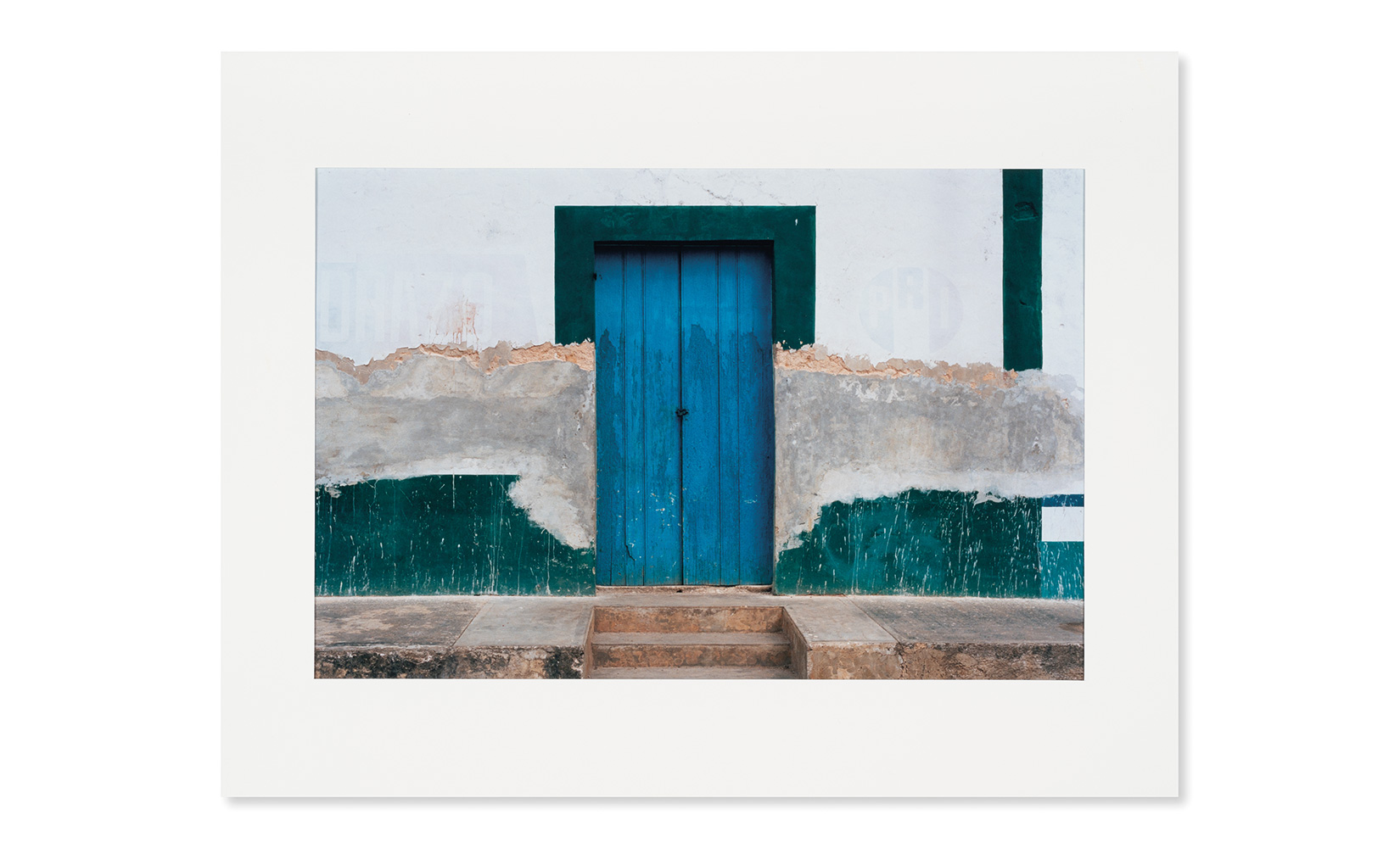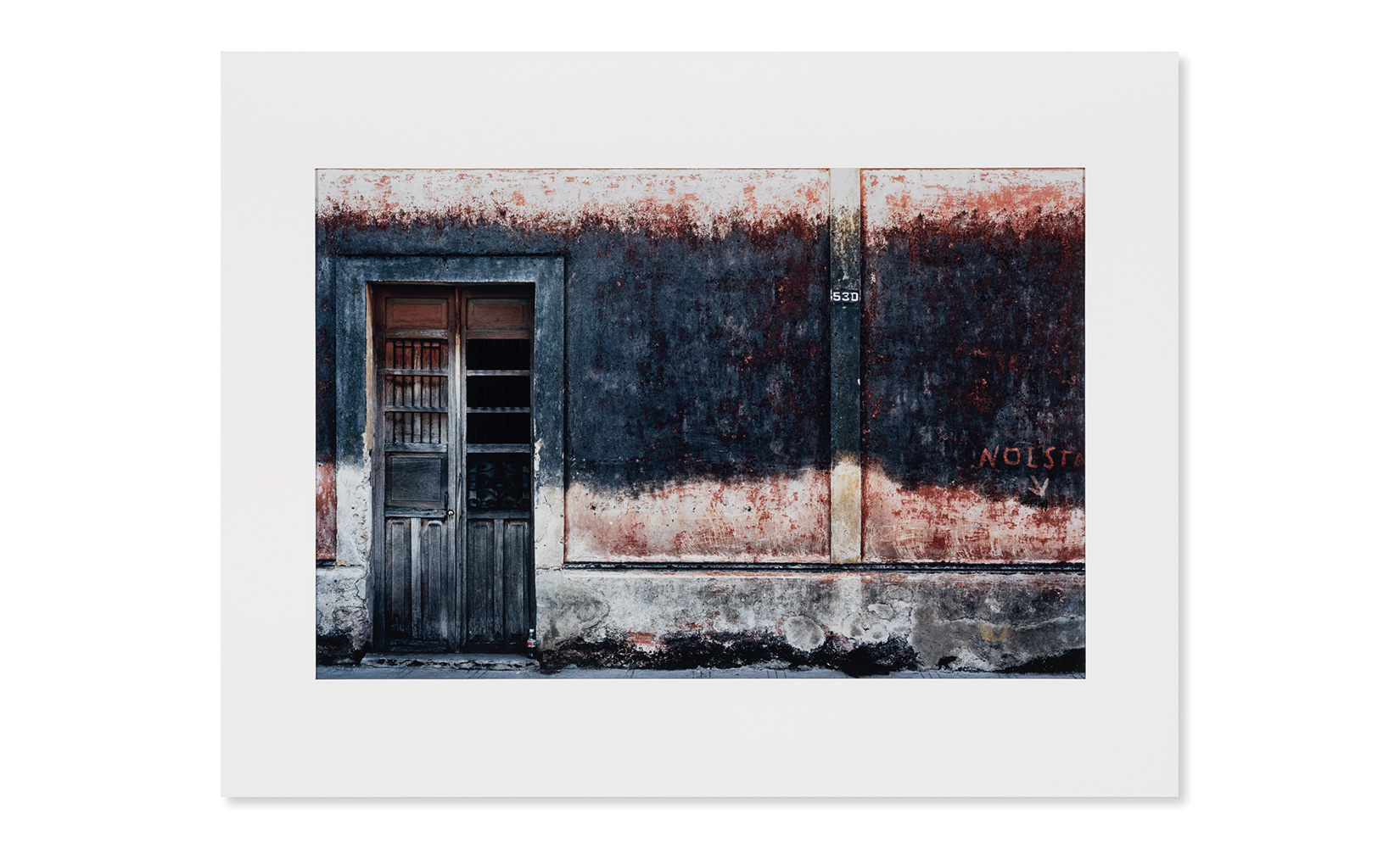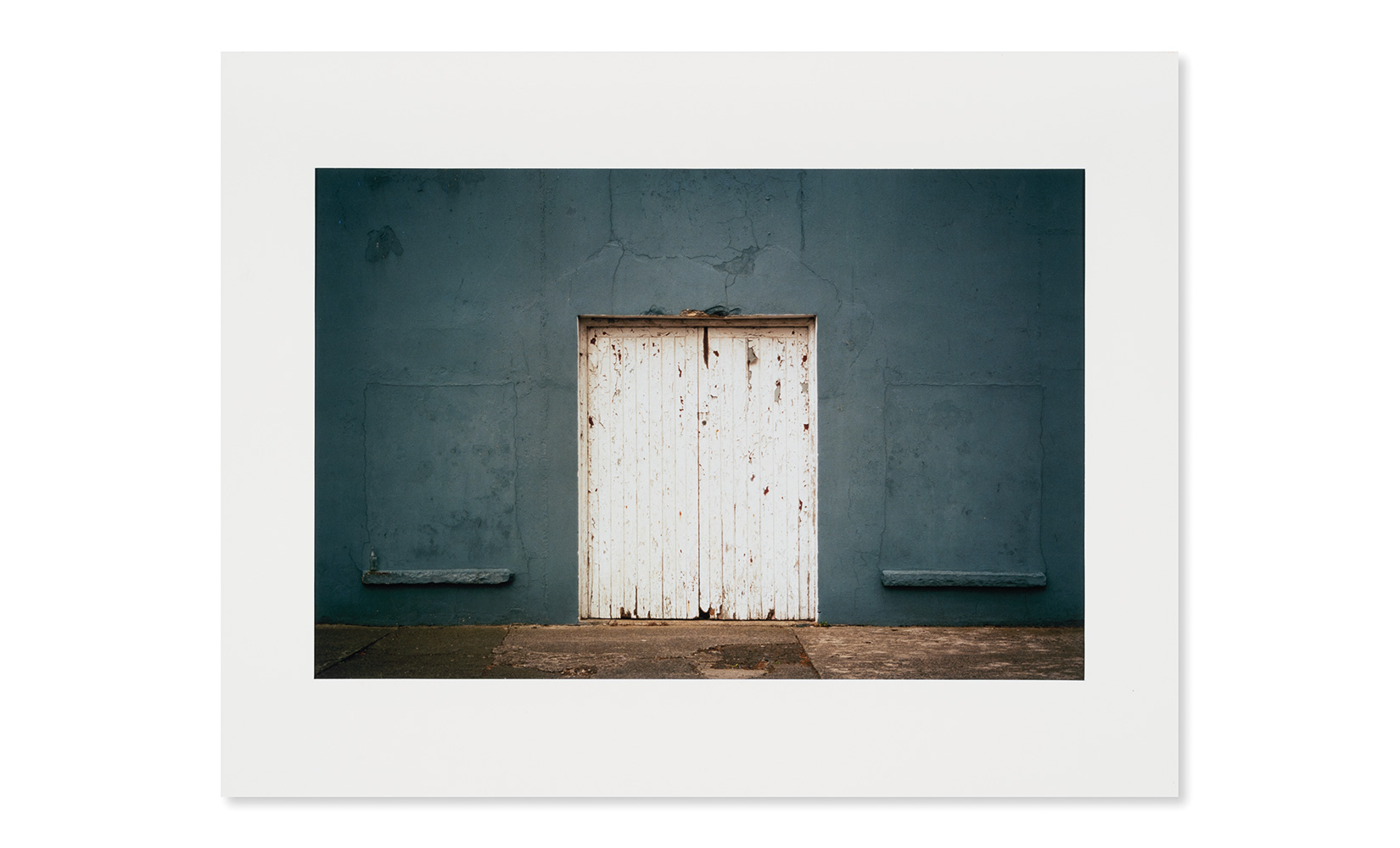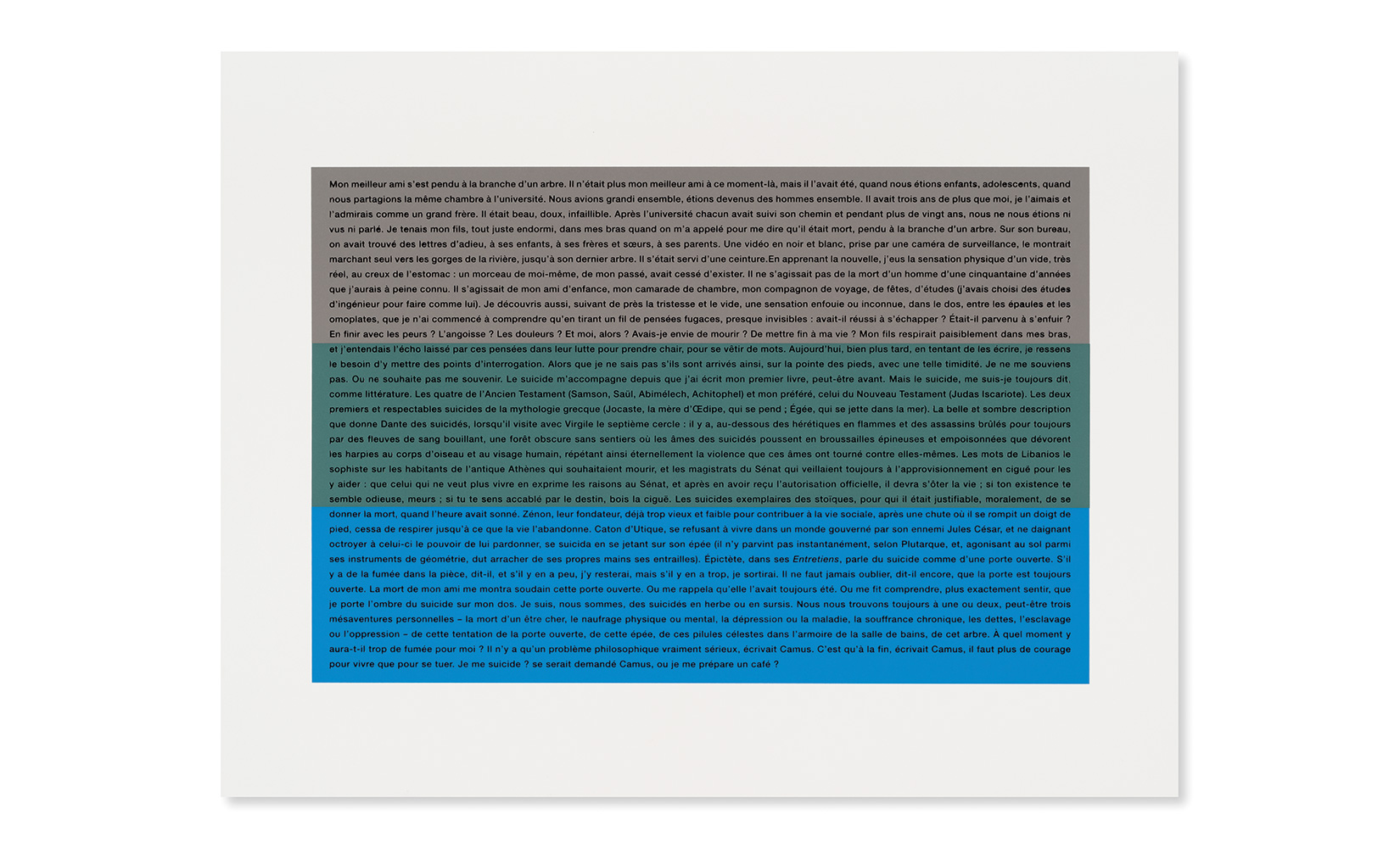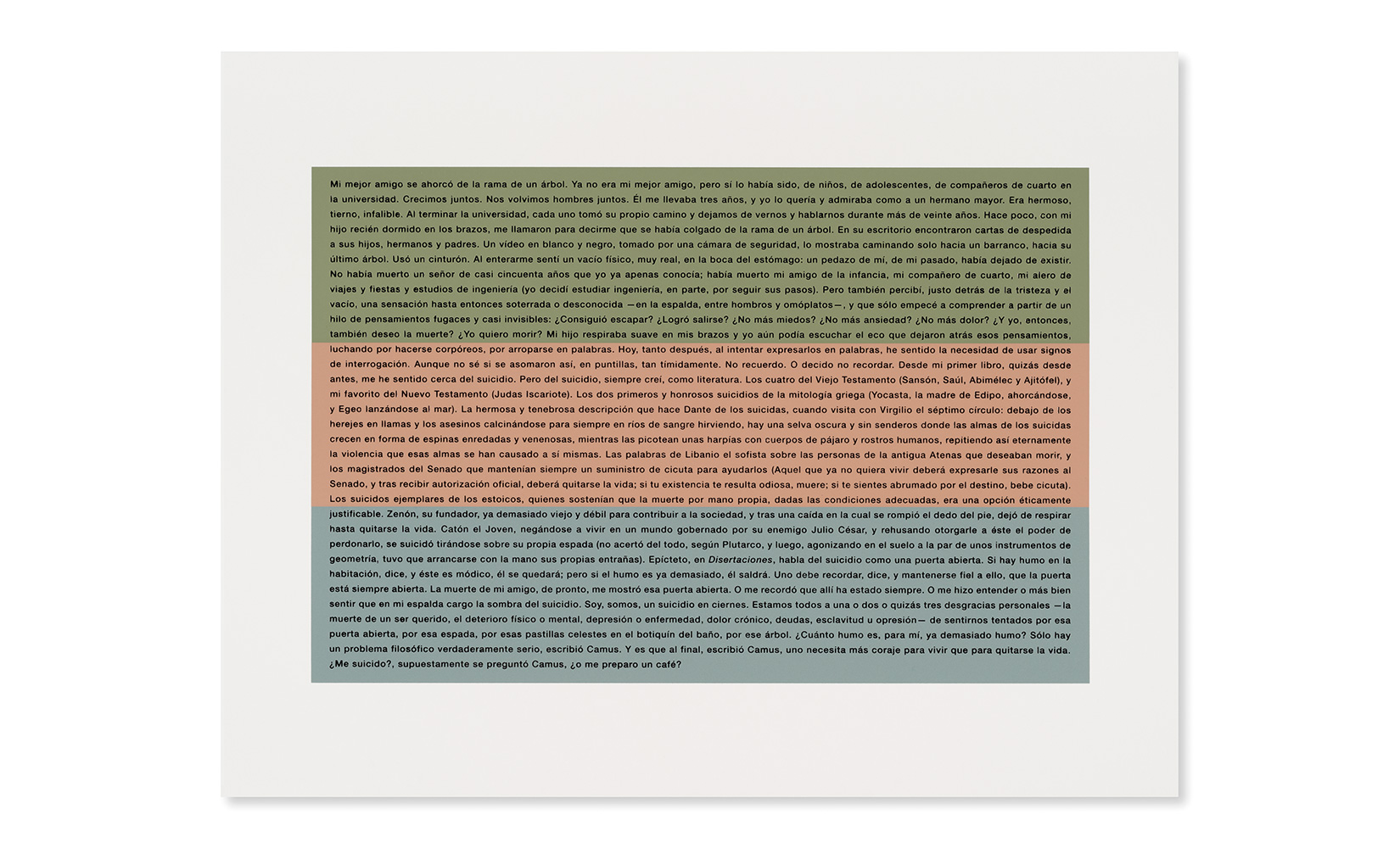 la puerta abierta
vol. 43
Sean Scully photographs and case
Eduardo Halfon text
Death is an opaque surface, a dark abyss, to which only roundabout ways give access. The detours taken, in their respective arts, by the polyglot writer Eduardo Halfon and the painter Sean Scully, who has photographed closed doors over many years, in different locations, are luminous. The images of the latter and the words of the former seem to convey, within their vast repertories, formal or linguistic, the existence of a hidden motif ―of painting, of writing― embodied in the vernacular architectures photographed by Scully, for those with eyes to see, or in Halfon's story of loss and mourning, of the suicide of a childhood friend.
Sean Scully
Born in Dublin, Sean Scully was educated in London, where he studied typography, and then at Harvard. He lived for many years in New York City and taught at Princeton University. He is a painter, sculptor, and engraver. He now lives near Aix-en-Provence. His work has long consisted of arrangements of parallel or intercrossing lines and rows, assembled into interlocking grids or stacked one on top of another. The element of color has become increasingly important in his painting, and the traces of brushstrokes, which had faded into the background when he turned to abstraction, have returned to the forefront. He devotes himself daily to the practice of abstraction in painting, or more rarely, in a certain way, through the medium of photography.
Eduardo Halfon
Of Jewish ancestry ―Sephardic on his father's side, Ashkenazi on his mother's―, born in Guatemala City, Eduardo Halfon studied in the United States, not literature, but engineering. On his return, however, to the land of his birth, it was to literature that he turned. He also studied philosophy and taught it at the university. Although he is most comfortable reading and speaking English, he writes in Spanish, the language of his childhood. He currently lives in Guatemala. He has traveled to Tokyo, invited by a congress of Lebanese writers, and his most recent novel, Canción (2021) explores the secret history of his paternal grandfather, born in 1917 in what was to become Lebanon, and kidnapped by guerilla fighters in 1967. He has also published La pirueta [The Pirouette] (2010), Monasterio [Monastery] (2014), El boxeador polaco [The Polish Boxer] (2008) and the collection of short stories Signor Hoffman (2015), both inspired by his maternal grandfather, a survivor of Auschwitz, and Duelo [Mourning] (2017). English translations of his work are available from Bellevue Literary Press.
Description:
Each copy contains 8 original signed photographs (chromogenic prints)
Oak case
45 x 36 x 6 cm
Text in French and Spanish
Limited edition of 18 copies + 6 A.P.
Avril 2021
Graphic design: Olivier Andreotti