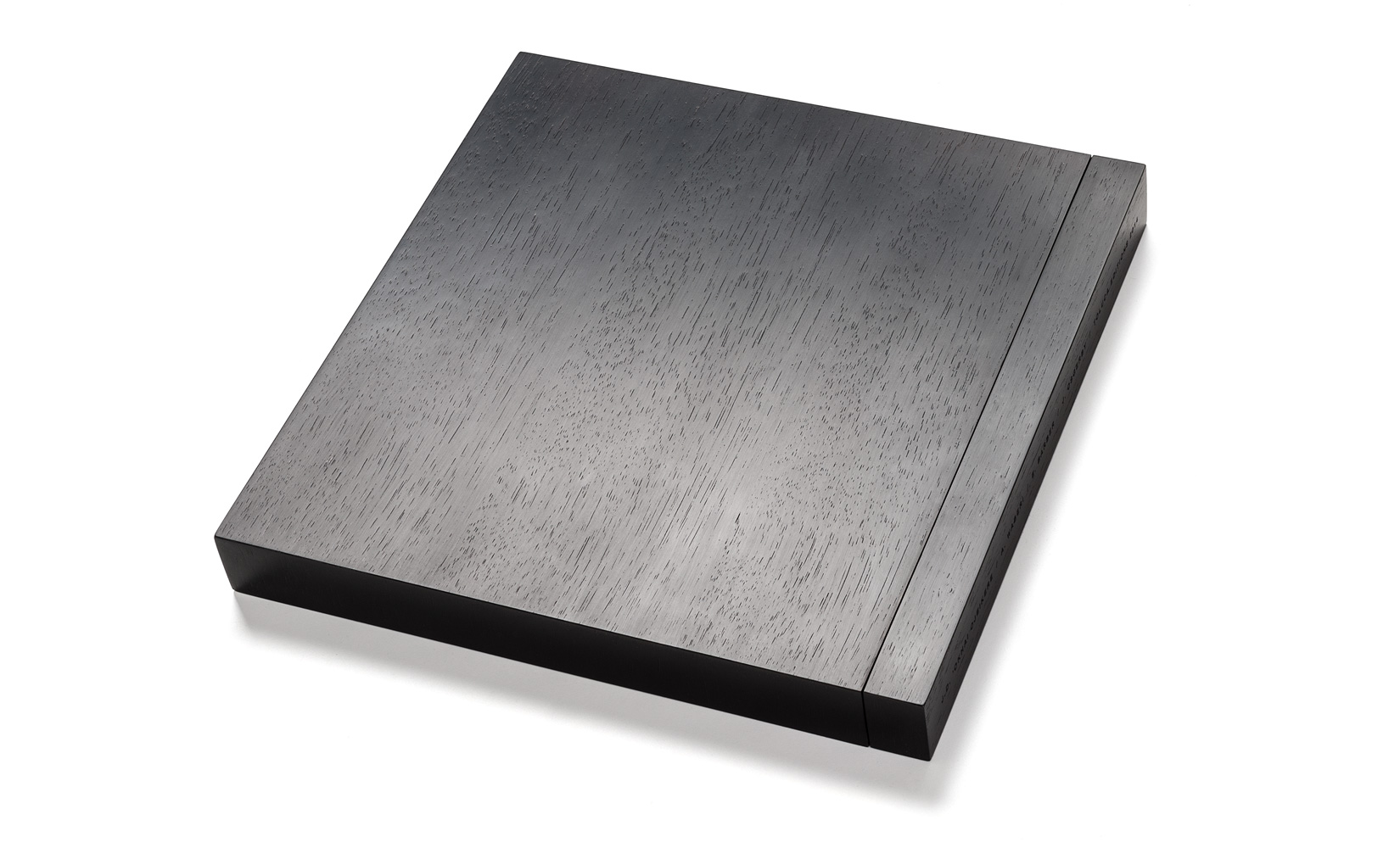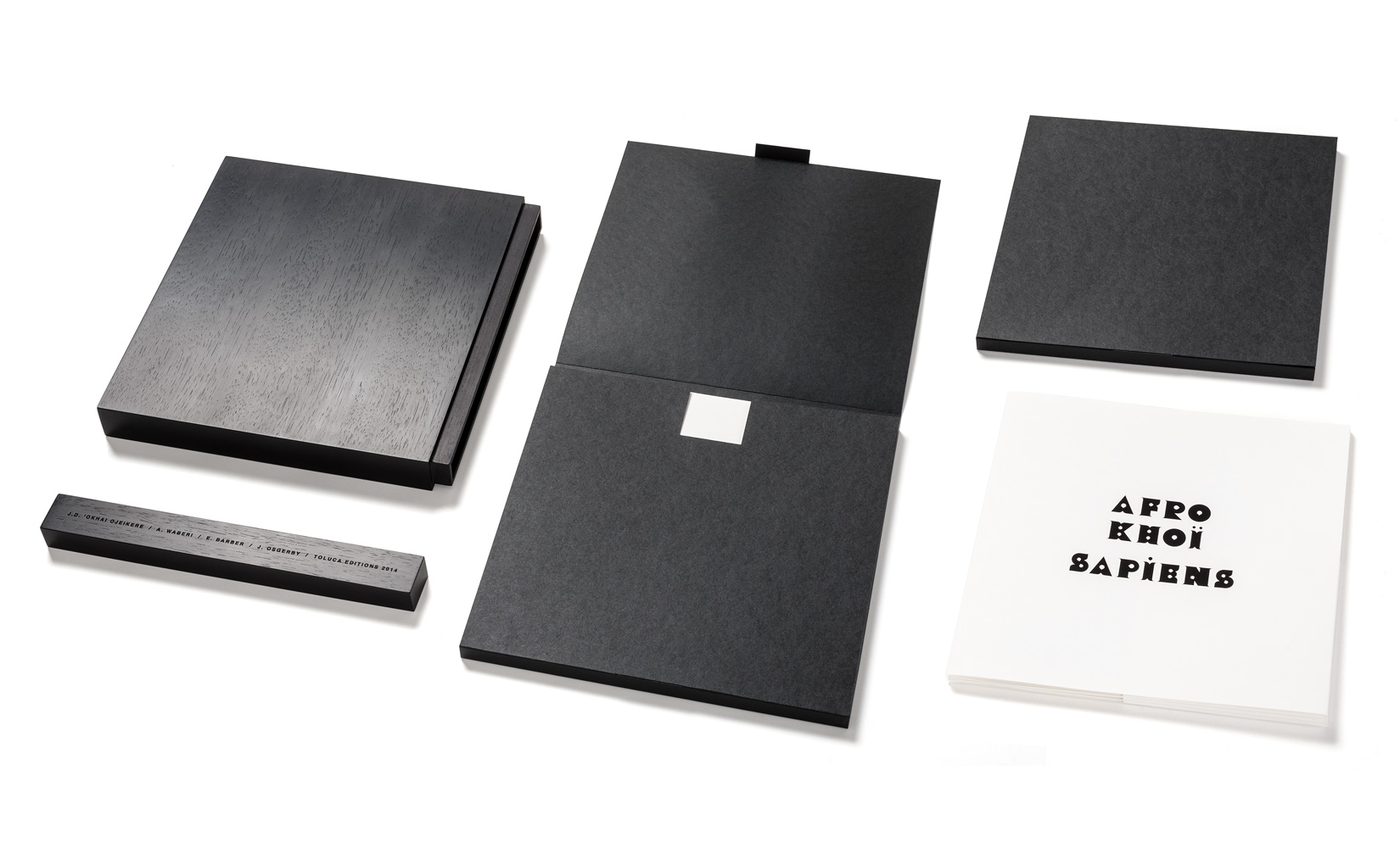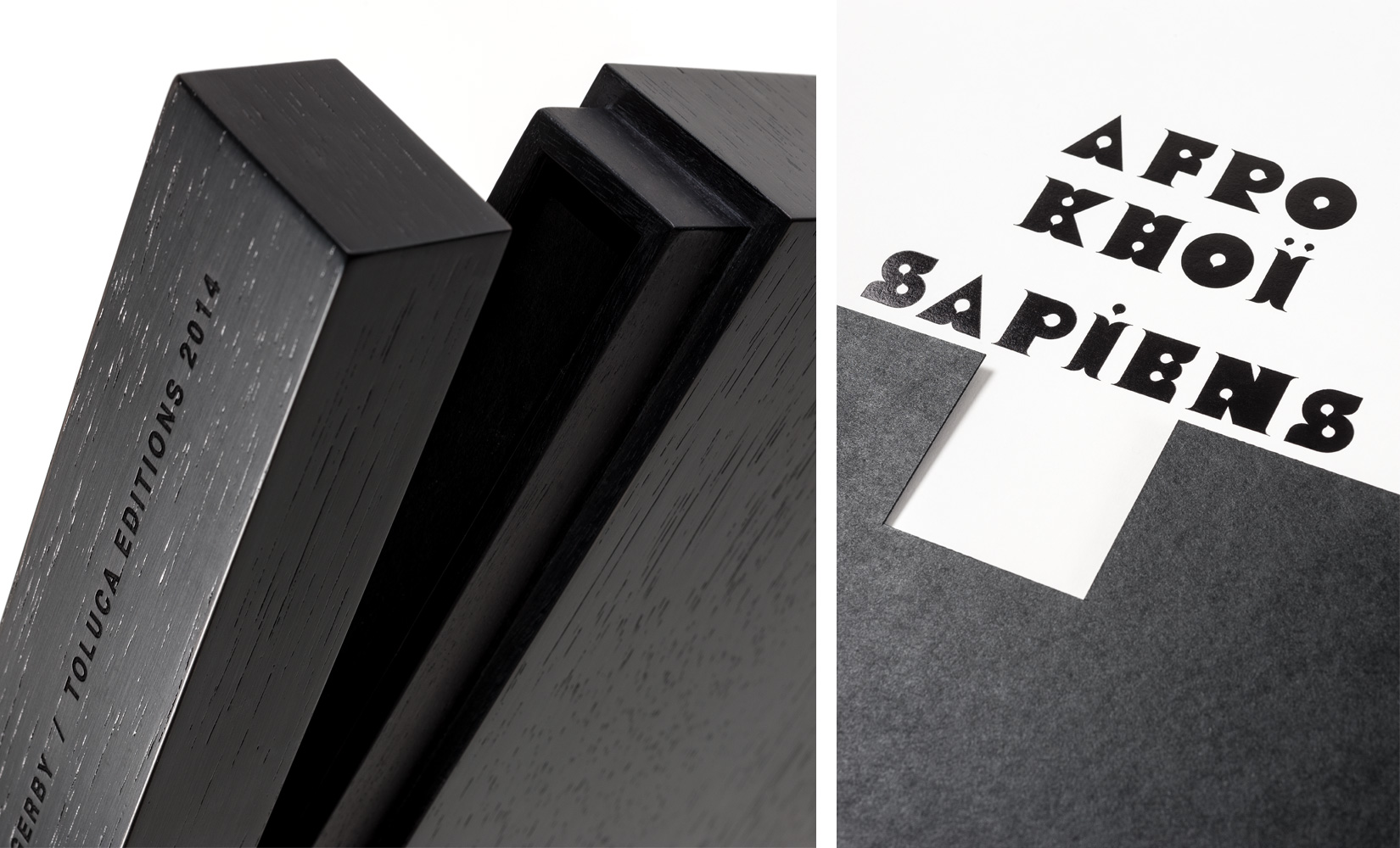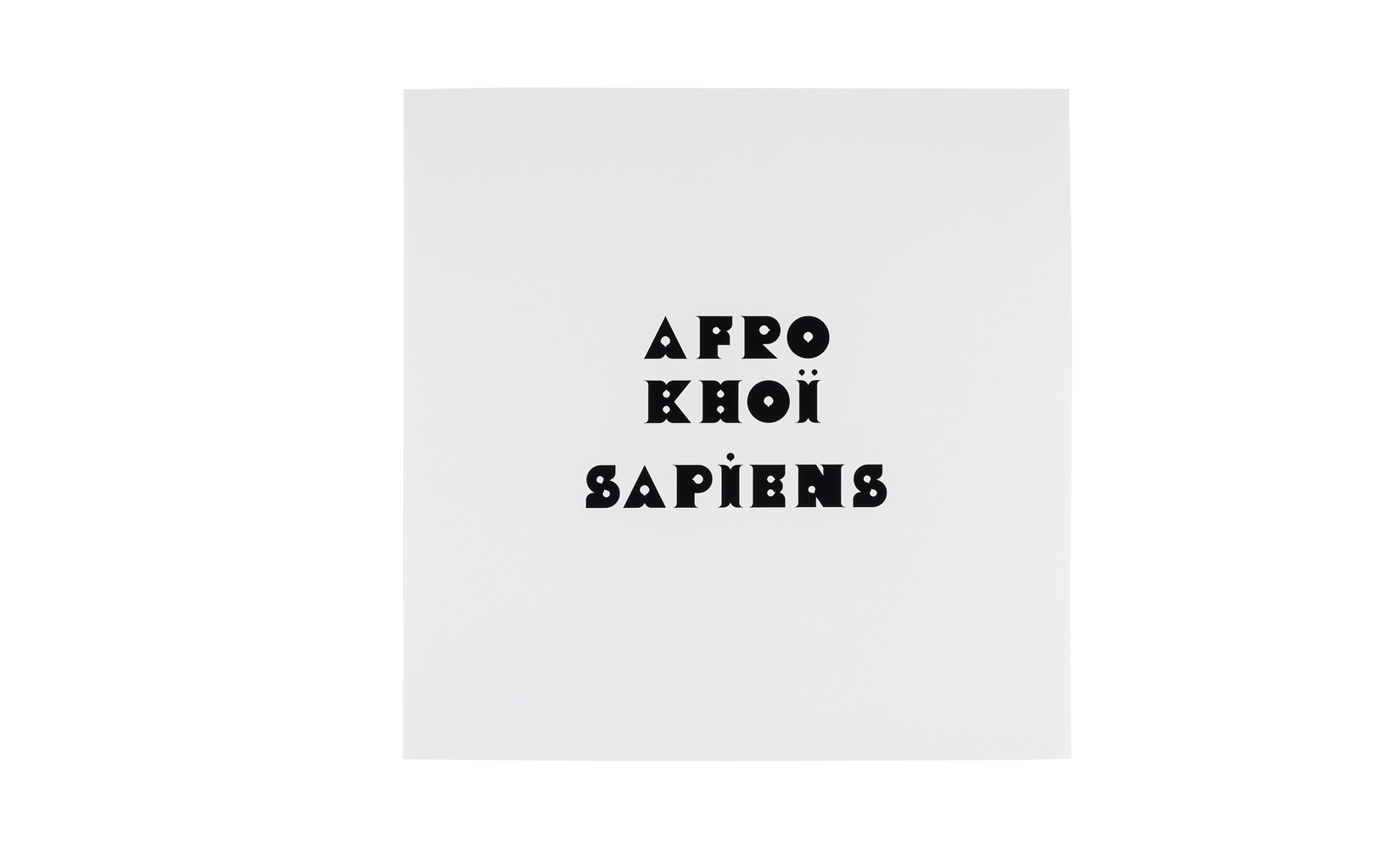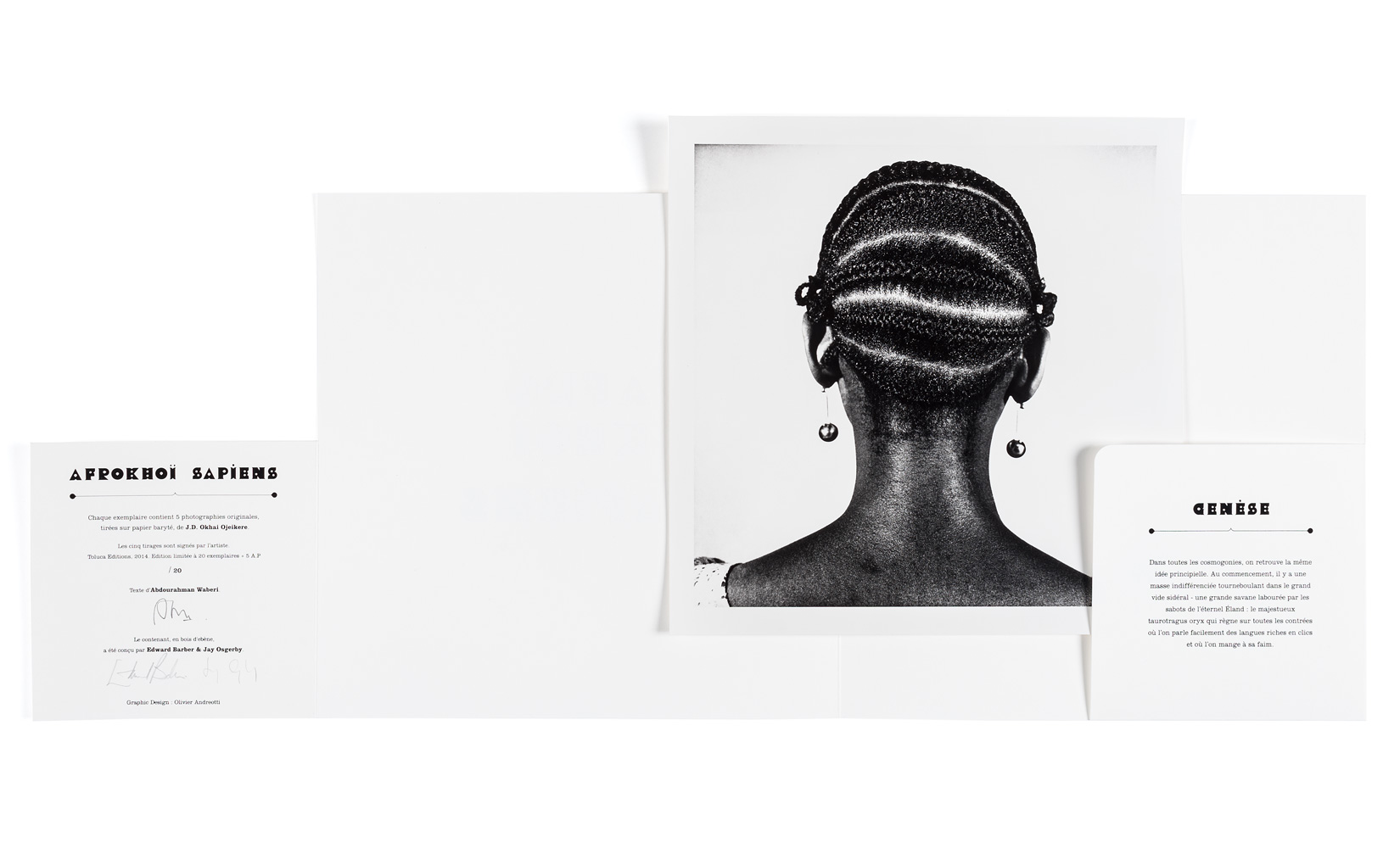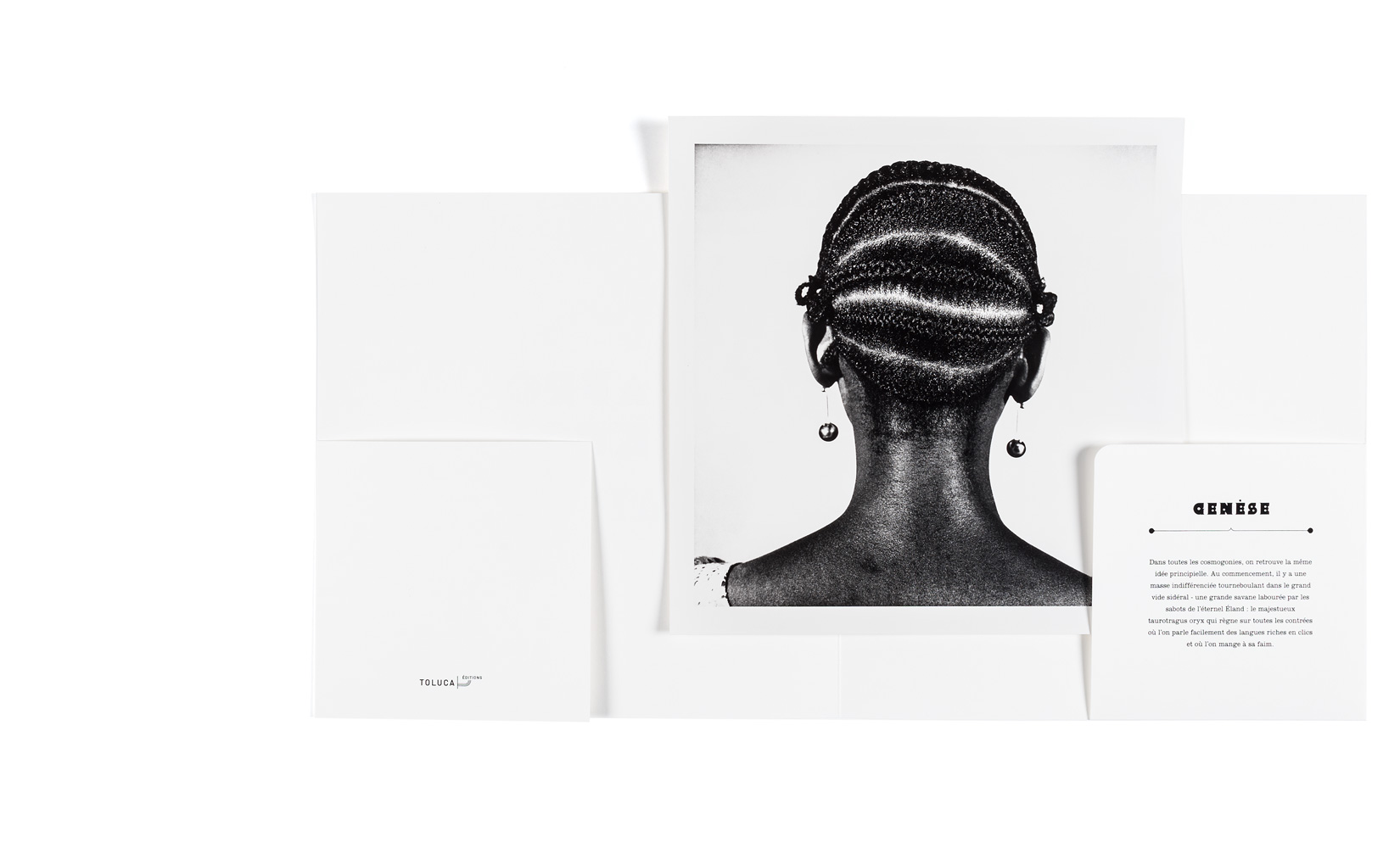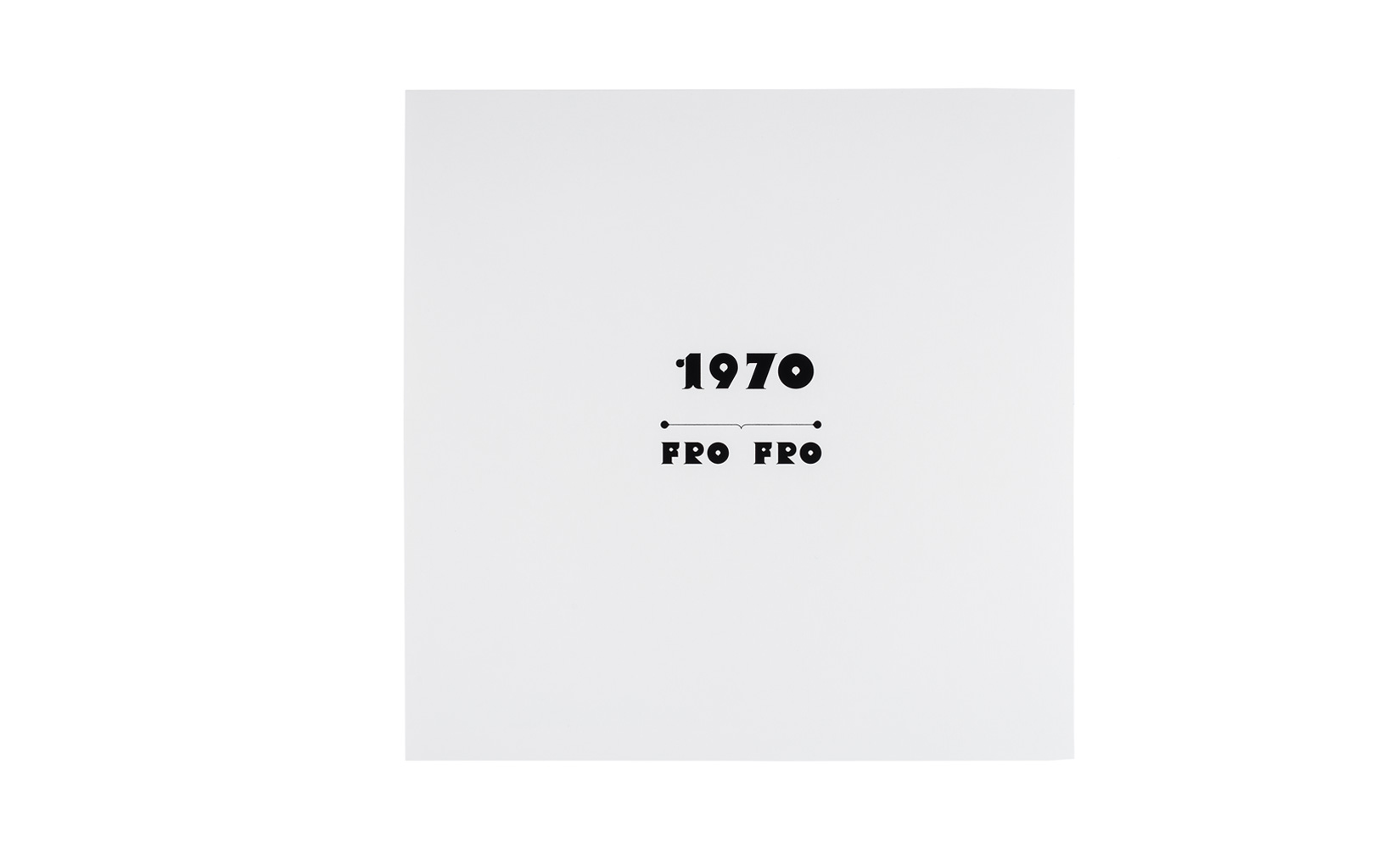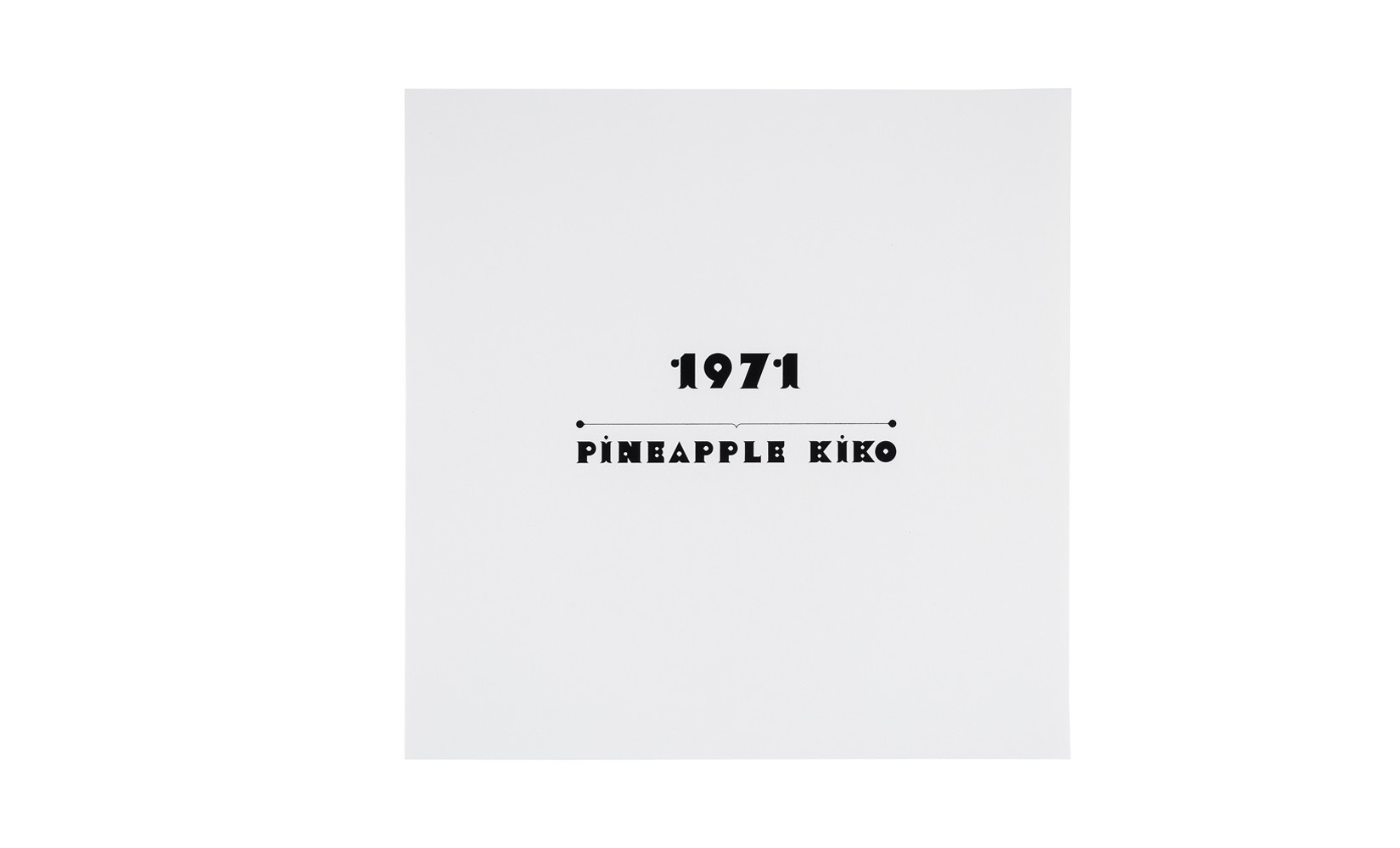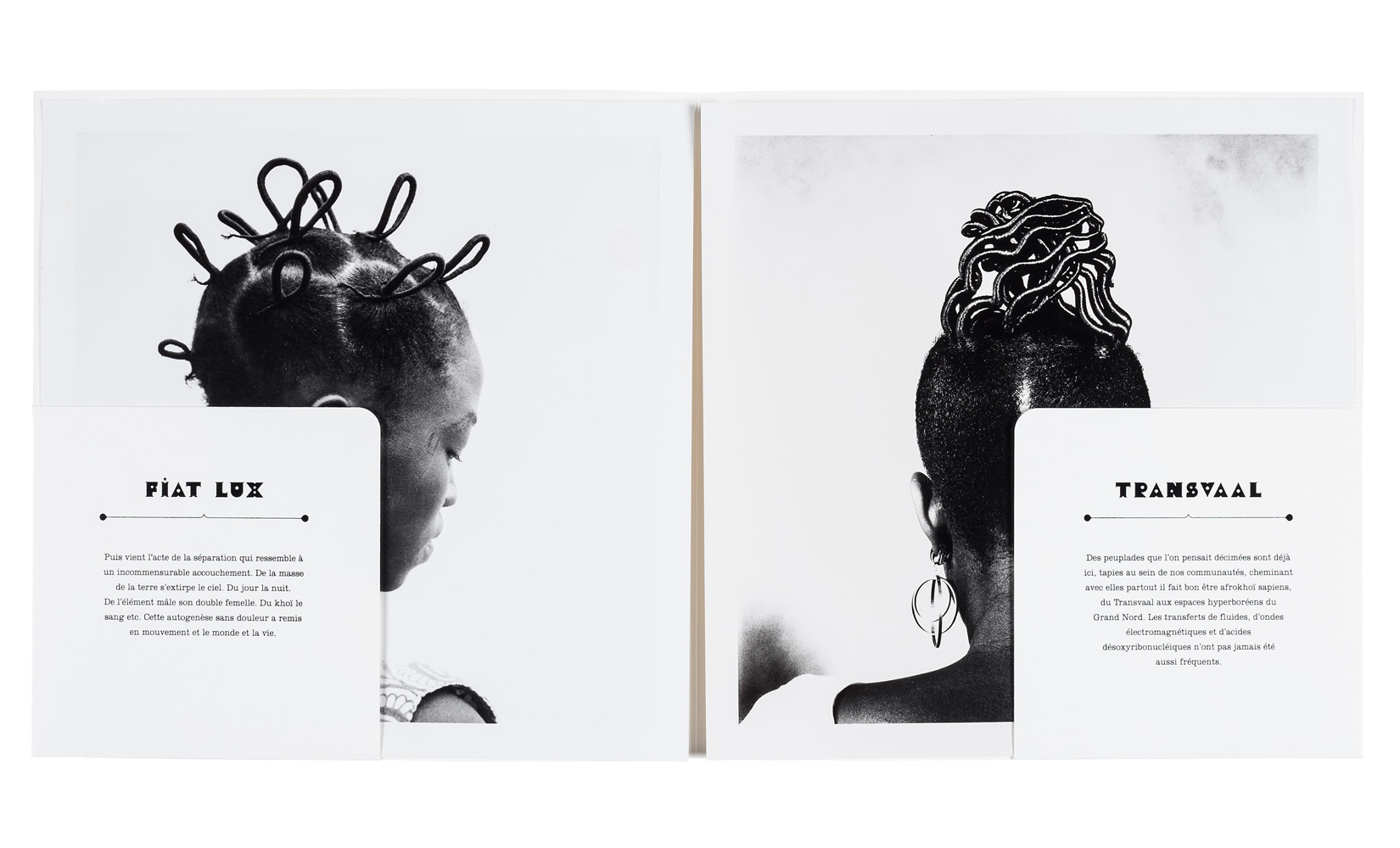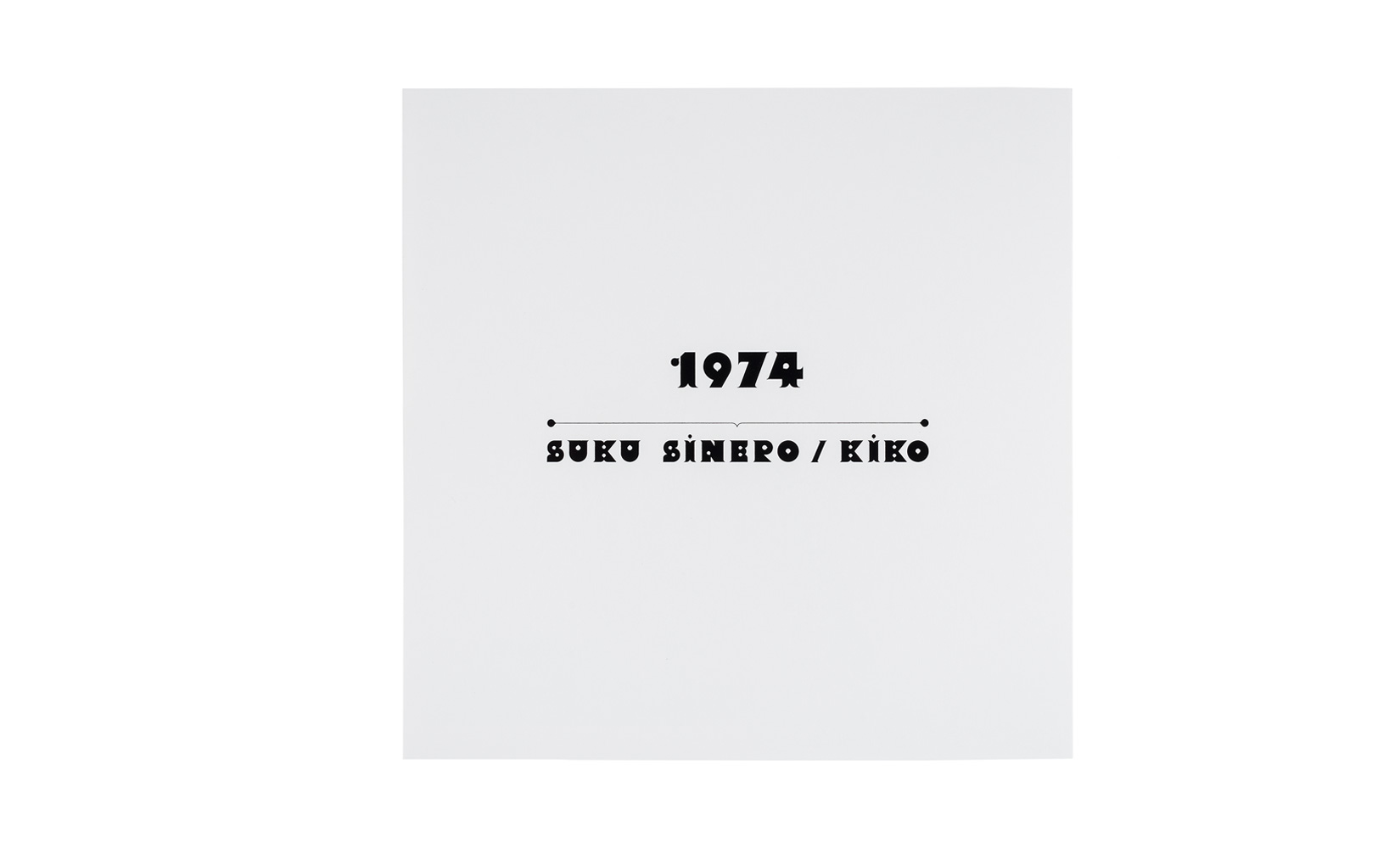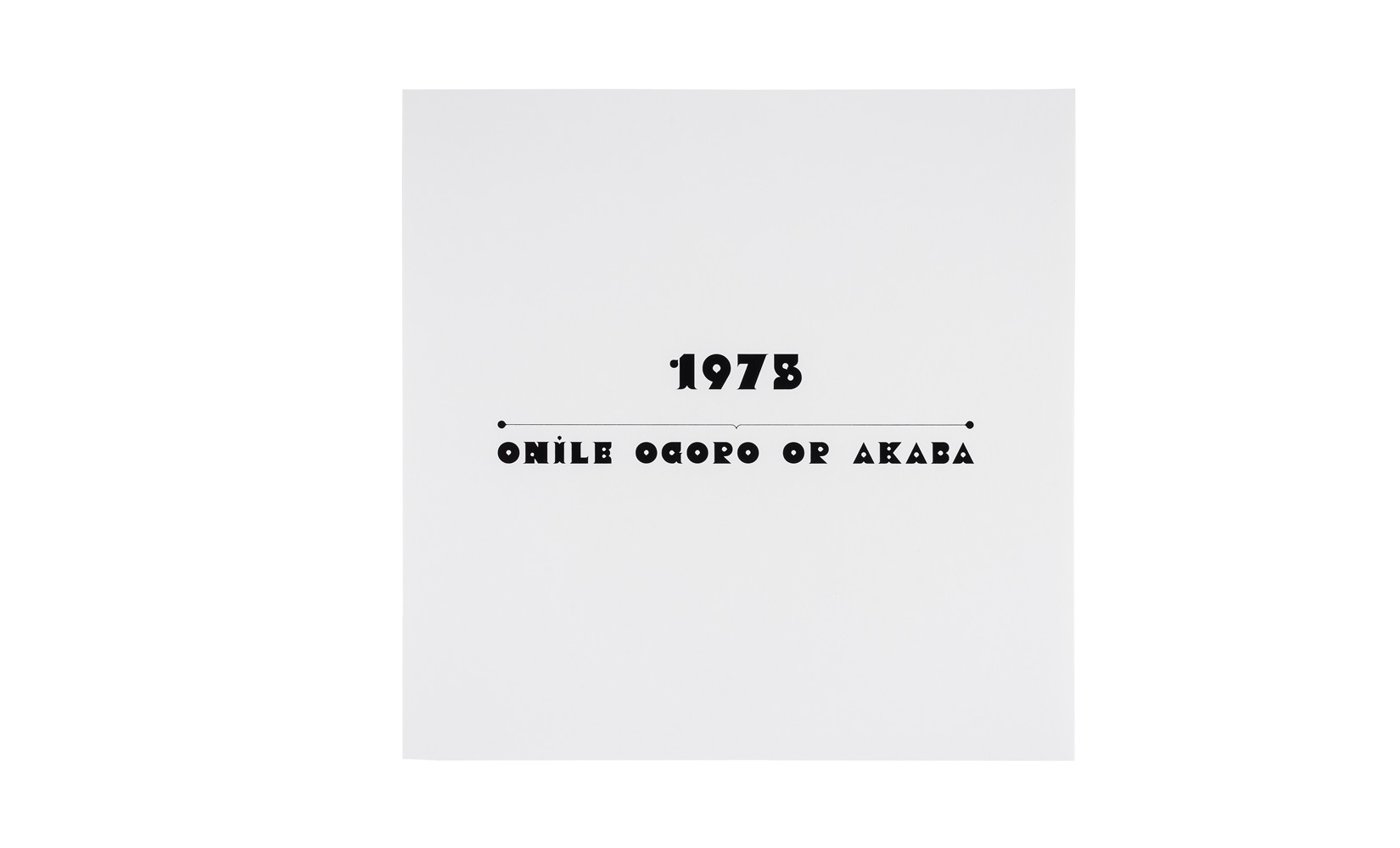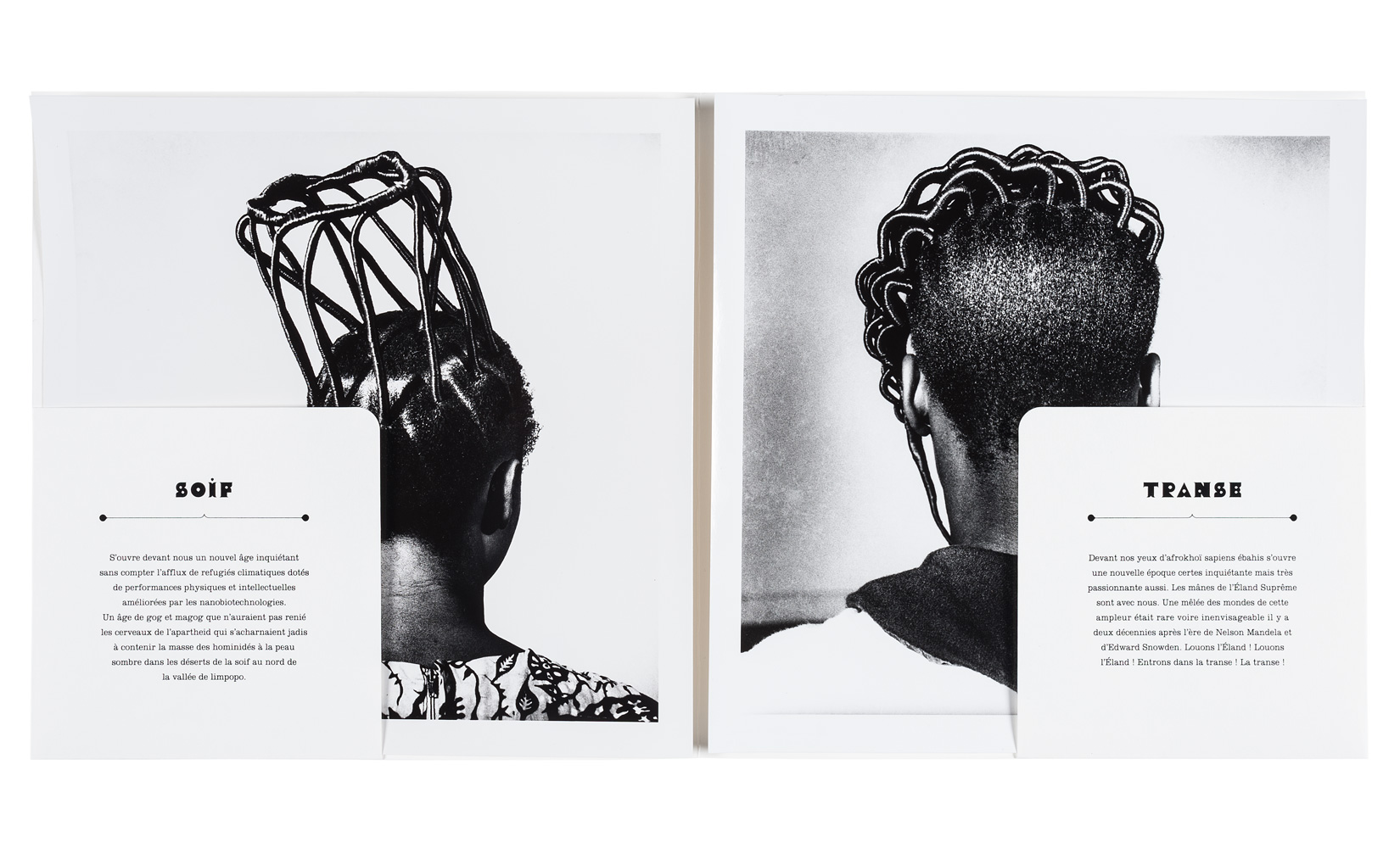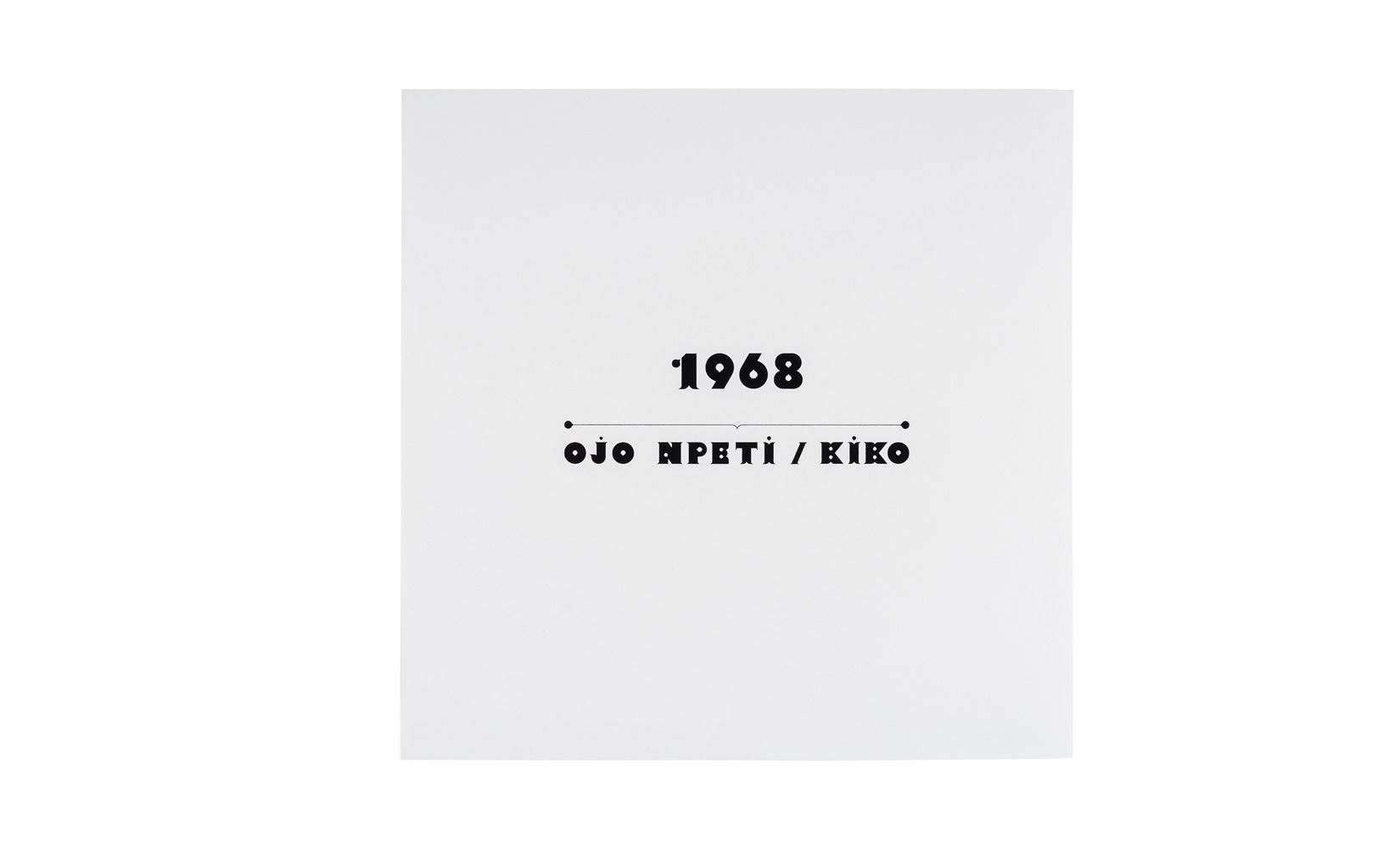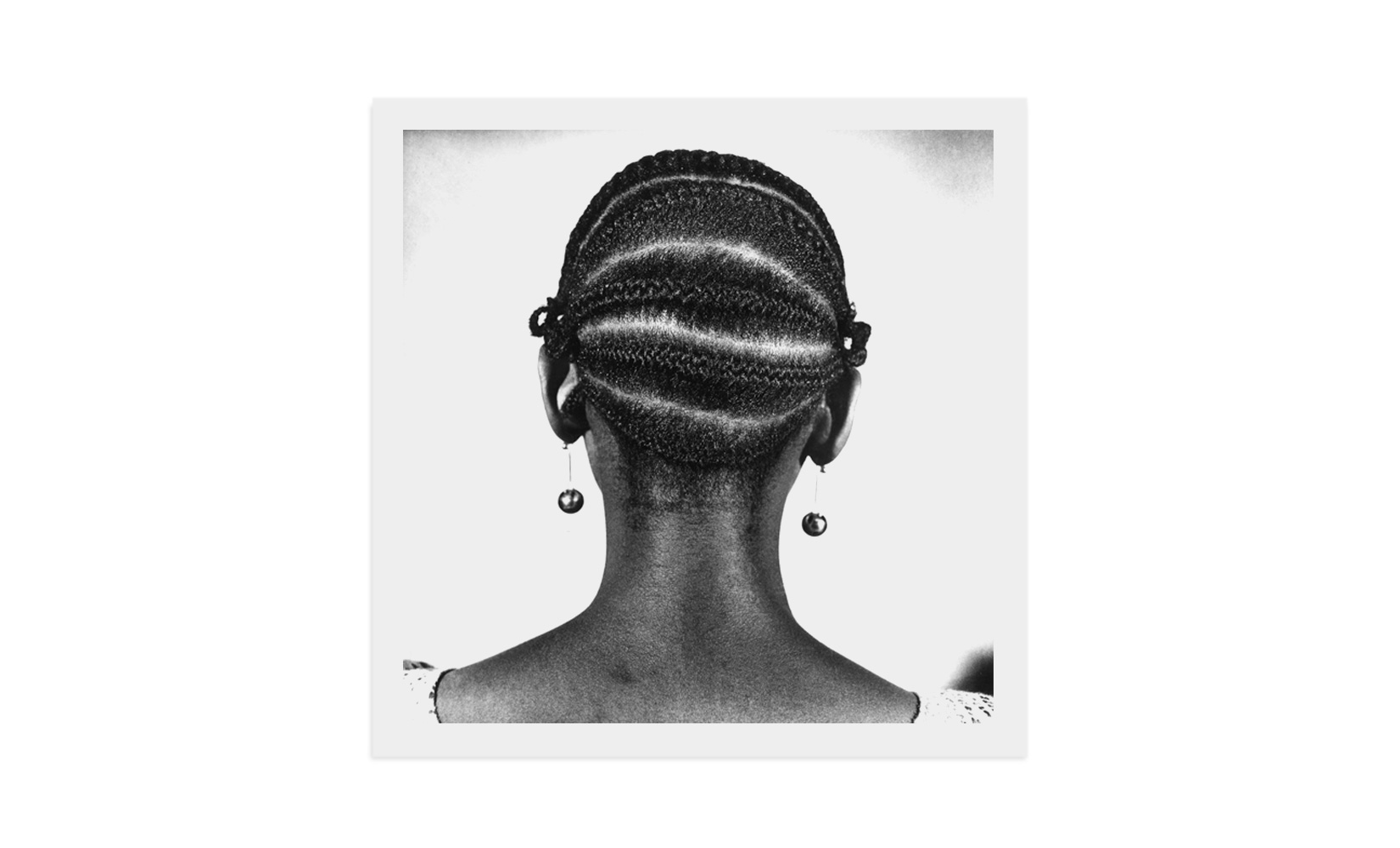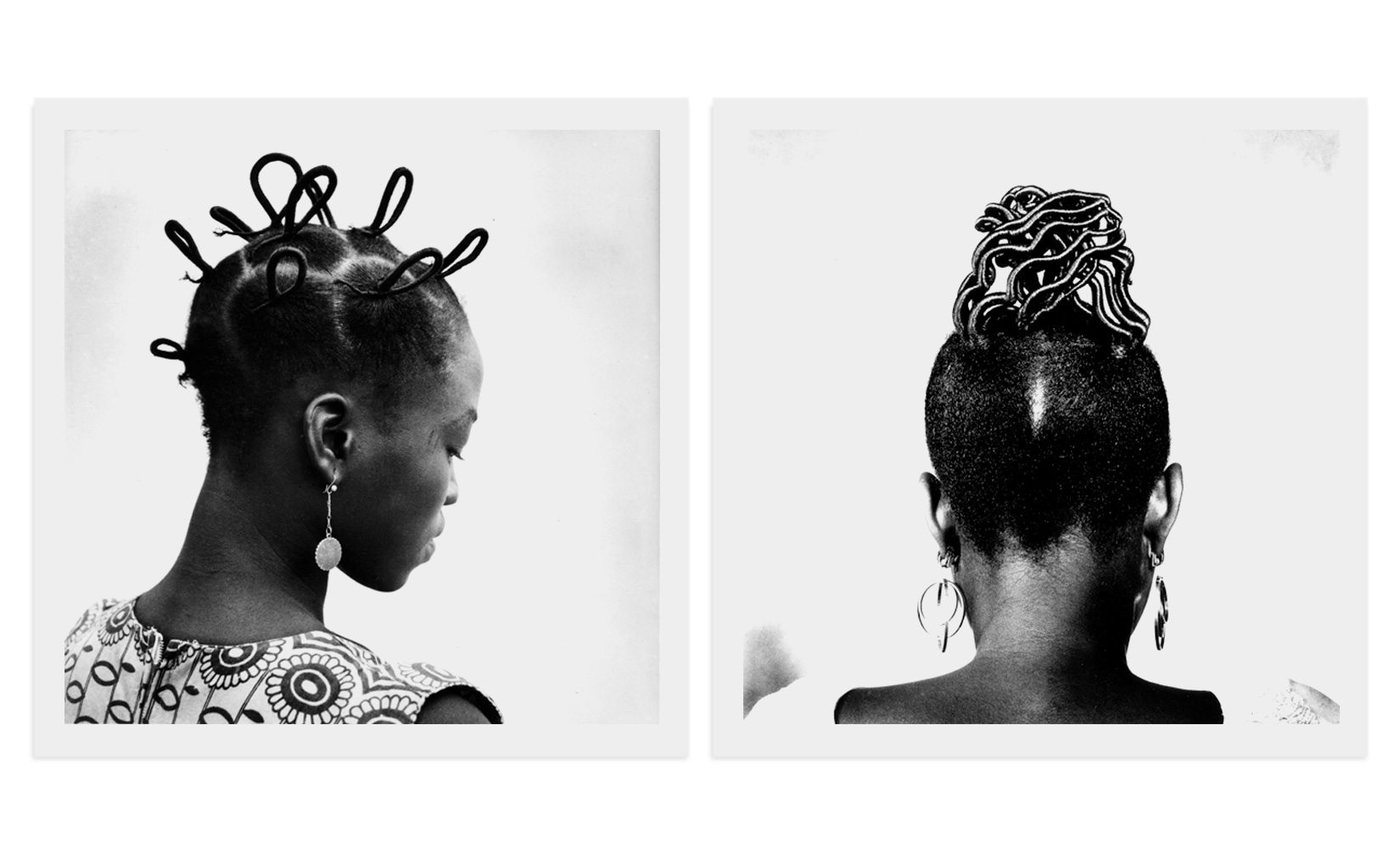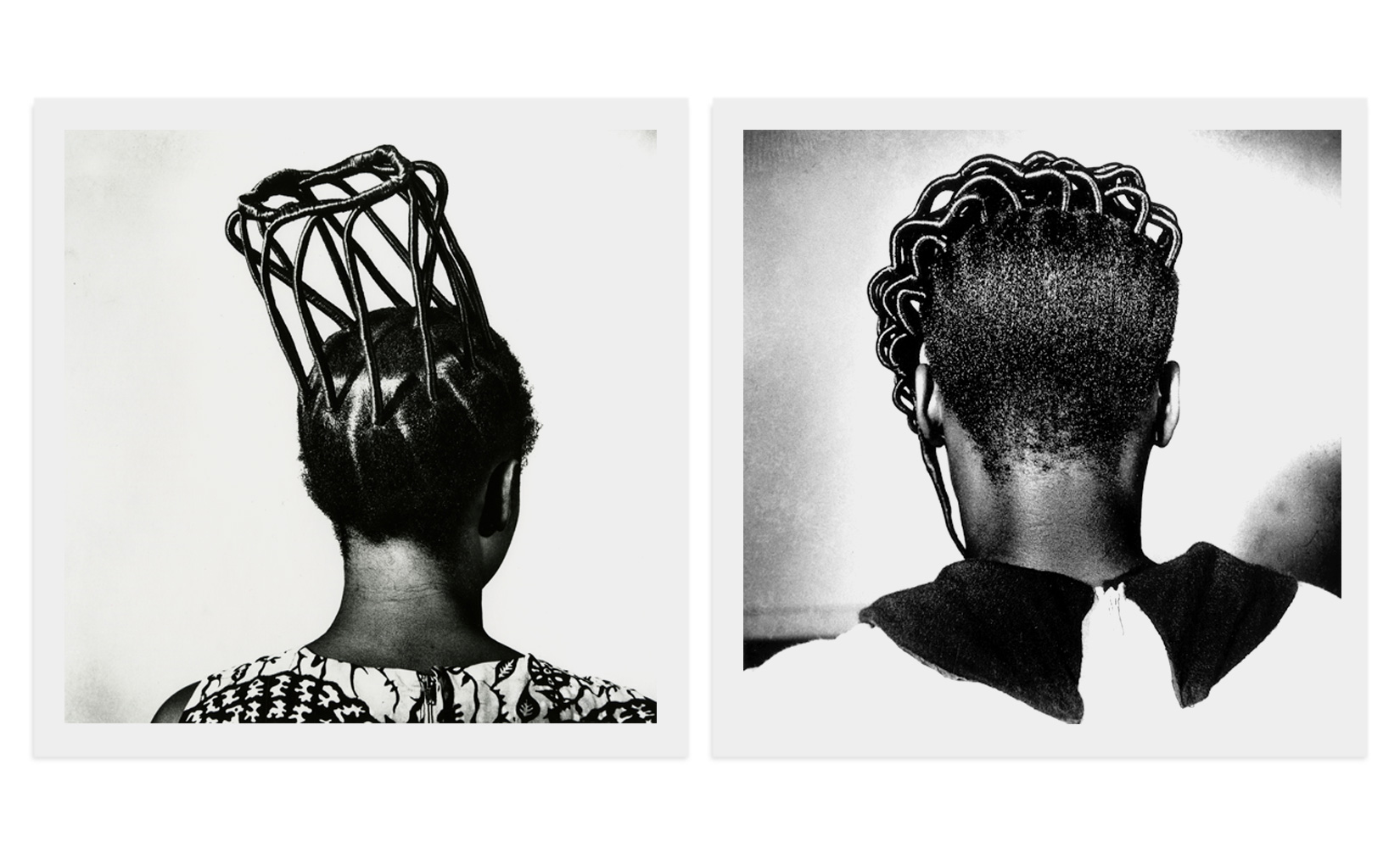 Afrokhoï Sapiens
vol. 32
J.D. 'Okhai Ojeikere photographs
Abdourahman A. Waberi text
Barber & Osgerby case
Relentlessly, over a period of thirty years from 1968 to 1999, Ojeikere amassed over 1000 photographs, documenting the ephemeral creations of women, "artists of hair". The hairstyles are mostly shot from three angles, generally from the back to accentuate their abstract and sculptural aspect.
These hairstyles are as much an embellishment of the women for whom they are made as a statement about their social status. They are often associated with ceremonies and are profoundly anchored in the history of the country. The hairstyle, "Ogun Pari", which literally translates as "the war is over," was created when the civil war came to an end in 1970 and was a favourite, during the decade that followed, among young girls who wanted to socialise with their friends. "Onile Gogoro Kiko" describes the style of raising the hair in knotted braids above the head, a hairstyle working women often chose, which dates from the period when skyscrapers were first making their appearance in a number of cities in Nigeria.
For Ojeikere, Hair Style is a collective work: "The hairdresser uses all their talent; the client decides which hairstyle they want, and my admiration for these hairstyles is what led me to photograph them… Duration, method, structure and my own obsession are what have contributed to making this work exemplary. It has its natural place within photography, but also in fashion, ethnography and simply as art."
To accompany these photographs, Waberi has written a short Afrofuturist piece, inspired by his visit to the museum ORIGINS in Jo'burg. Afrofuturism is characterised by hybrid imagery that joins these origins with science fiction. Even if they often draw from traditional rituals, the geometric character of these hairstyles to the author evokes space ships and science fiction films.
Edward Barber and Jay Osgerby have designed a special quadrilateral box in ebony wood as a container for this work.
J.D. 'Okhai Ojeikere
J.D. 'Okhai Ojeikere was Born in 1930 at Ovbiomu – Emai and died in 2014 in Lagos, Nigeria. Recognized as one of the major figures of African photography, he documented for more than forty years the Nigerian culture in all its forms. In Hair Style, probably his most fruitful series, Ojeikere photographed hairstyles of Nigerian women in a systematic manner, thus constituting, beyond the aesthetic project, a unique anthropological, ethnographic and photographic heritage. His work was exhibited at the Venice Biennale, at Documenta in Kassel, at the Tate Modern in London as well as at the Cartier Foundation for Contemporary Art in Paris among others; his works belong to prestigious collections such as the MoMA, the Ghetty, or the Metropolitan Museum of Art.
Abourahman A. Waberi 
Abdourahman A. Waberi was born in 1965 in Djibouti town in what was still the French coast of Somalia. He left his country in 1985 and currently lives in France. He is the author of some 12 works of fiction, characterized by a free style of writing, rich in metaphors, that is part of a continuing poetic production steeped in the atmosphere and landscape of the Horn of Africa. Translated into many languages, his work has reached critical acclaim both in France and abroad.
Barber & Osgerby 
Edward Barber (born in Shrewsbury in 1969) and Jay Osgerby (born in Oxford in 1969) have worked together since meeting as students at the Royal College of Art in 1992. One of their first collaborative projects was the Loop Table, a deceptively simple coffee table with a birch ply top looping around the base, which was produced first by Isokon Plus in the UK, then by Cappellini in Italy. Barber & Osgerby have developed collections for a large number of clients and manufacturers such as Flos, Magis, Cappellini, Coca-Cola, Levi's , Panasonic, Authentics, Pantone, Swarovski, Venini and Established & Sons, among others. They have also designed furniture for public interior spaces such as The De La Warr Pavilion, the Royal Institute of British Architects and the St. Thomas Cathedral in Portsmouth, England, and sculptural pieces for public spaces including Greenwich Park. Barber & Osgerby's designs can be found in the permanent collections of the Victoria & Albert Museum in London, the Art Institute of Chicago, and the Metropolitan Museum of Art in New York.
Description:
5 original signed photographs (baryta paper prints),
set in photo-corners
Ebony wood case
31 x 31 x 3,5 cm
Text in French
Limited edition of 20 copies  + 5 A.P
November 2014
Graphic design: Olivier Andreotti