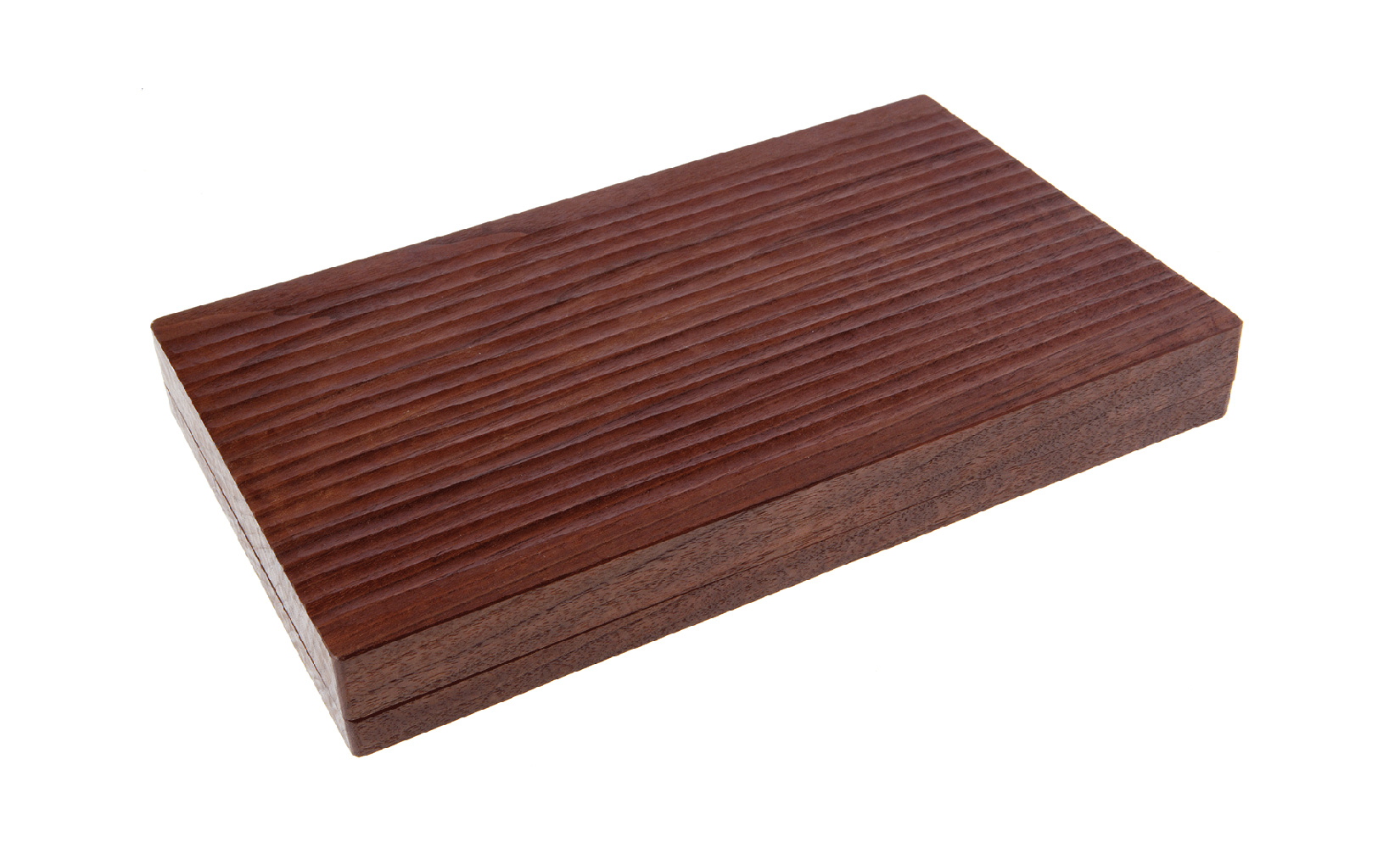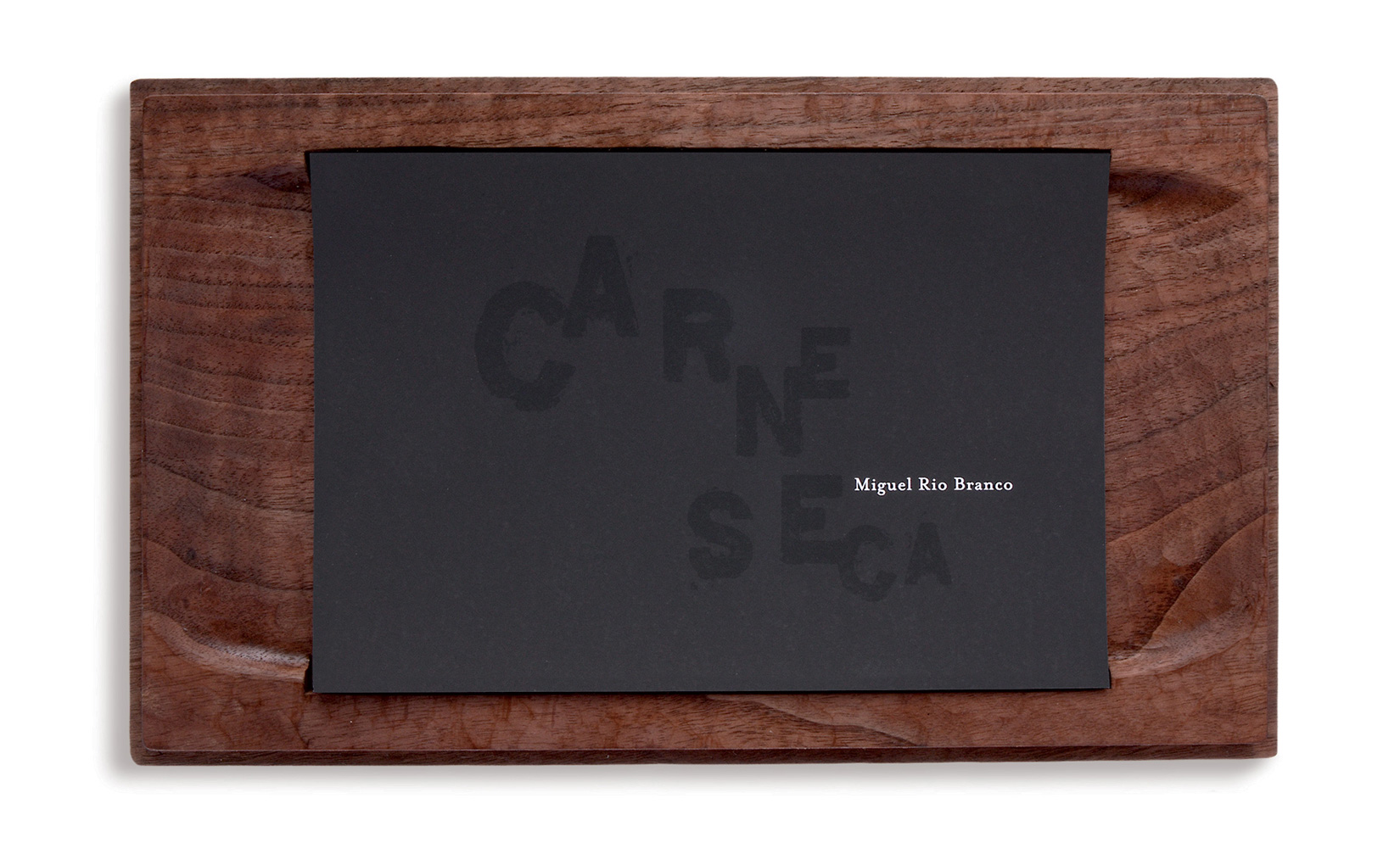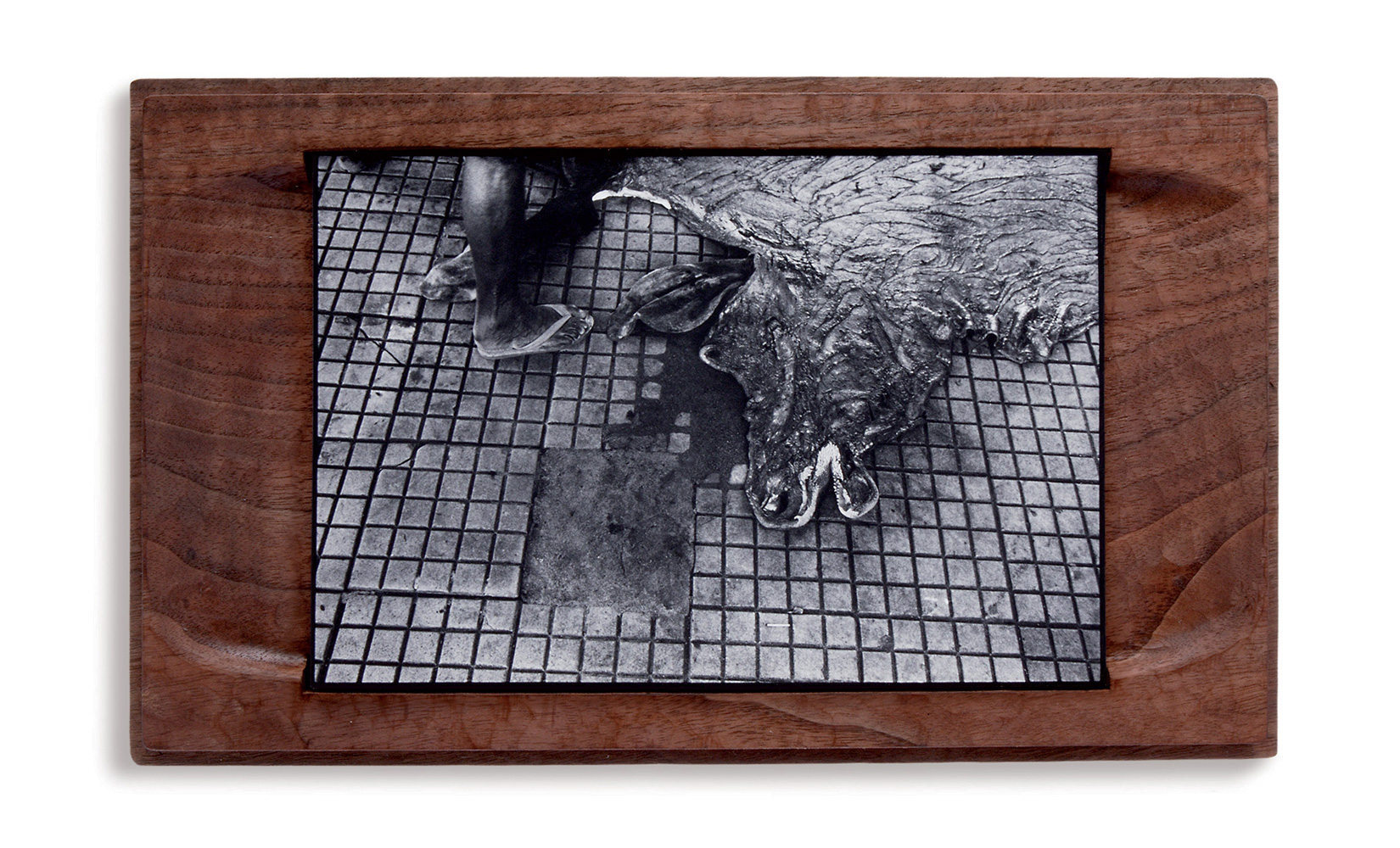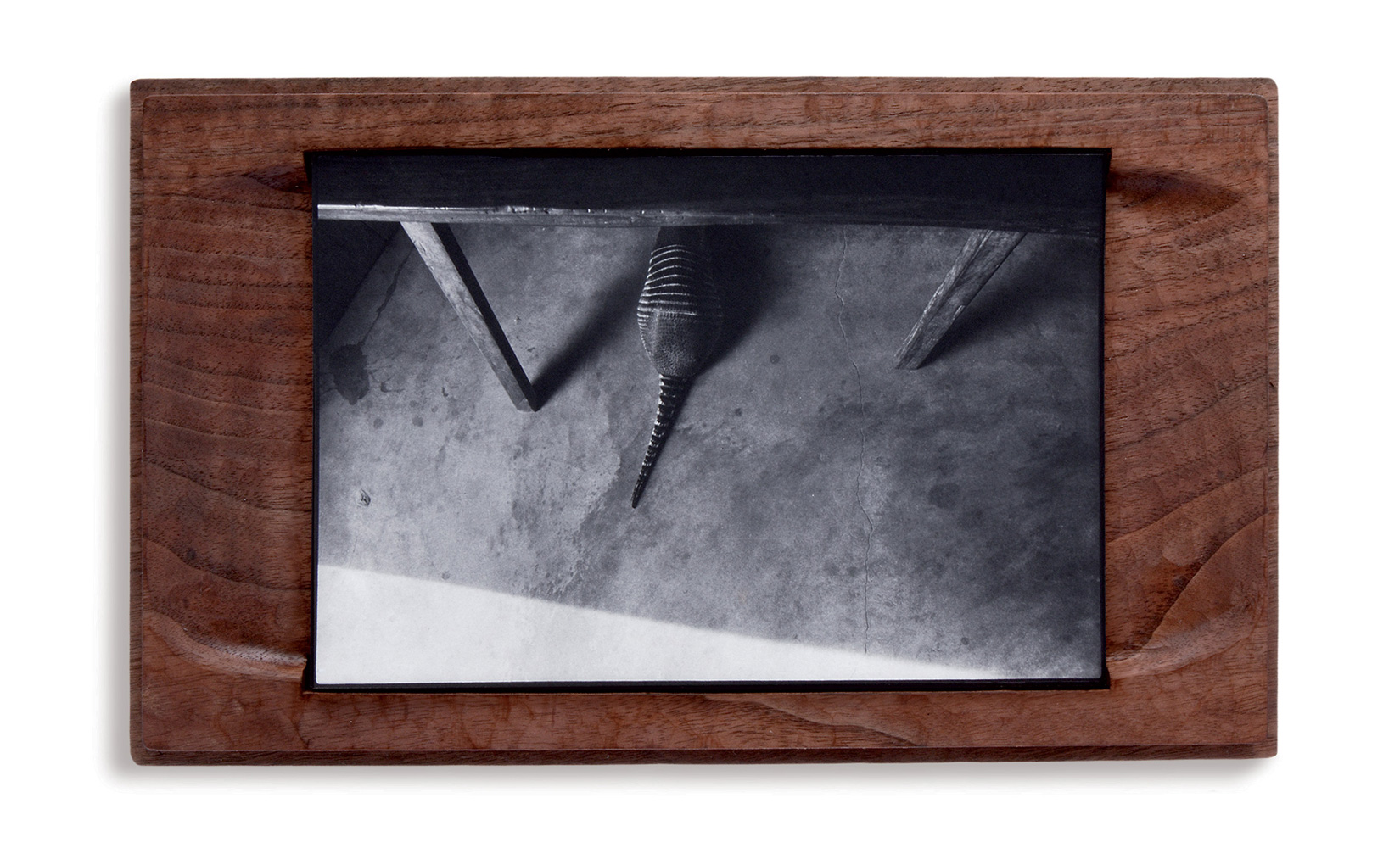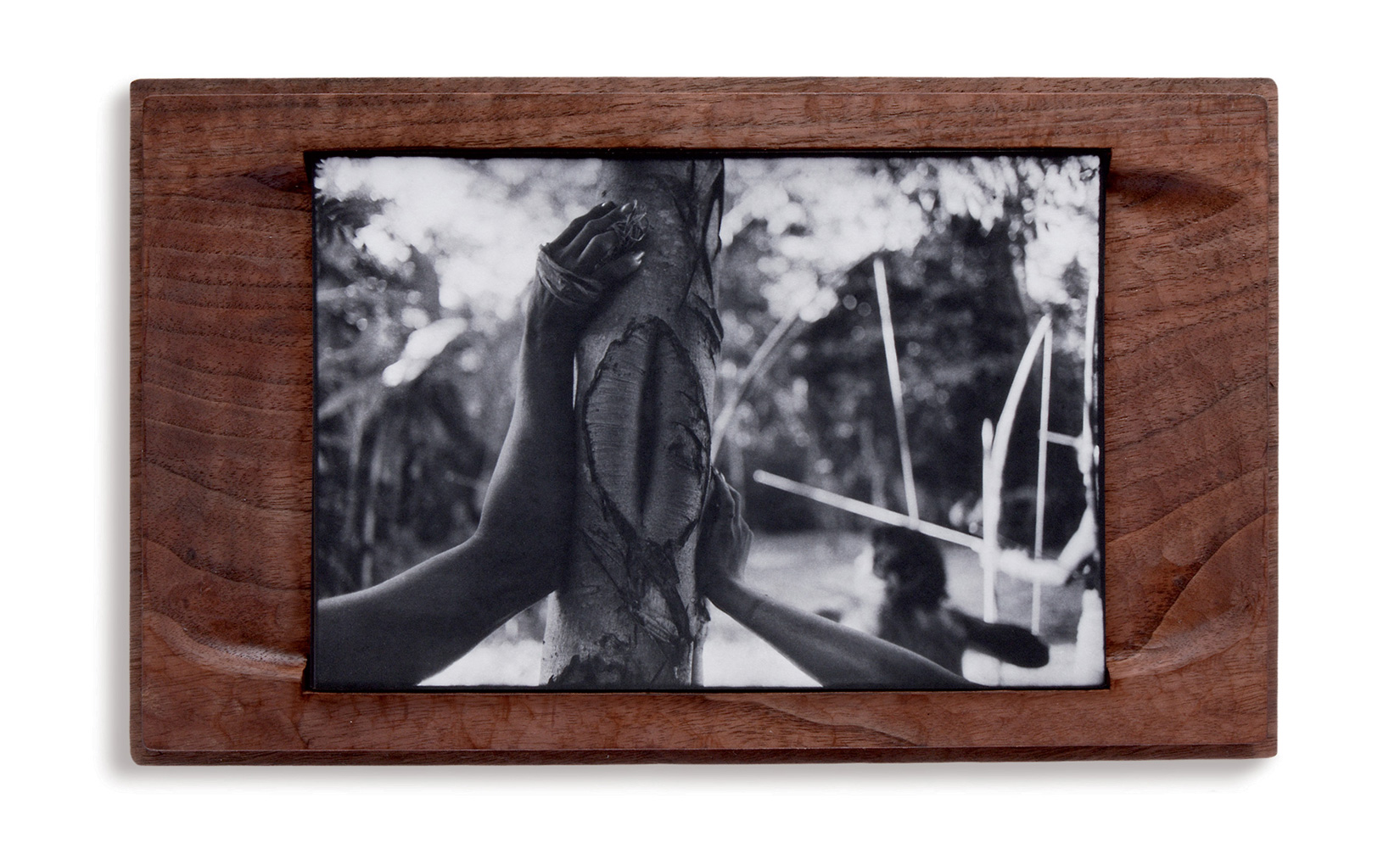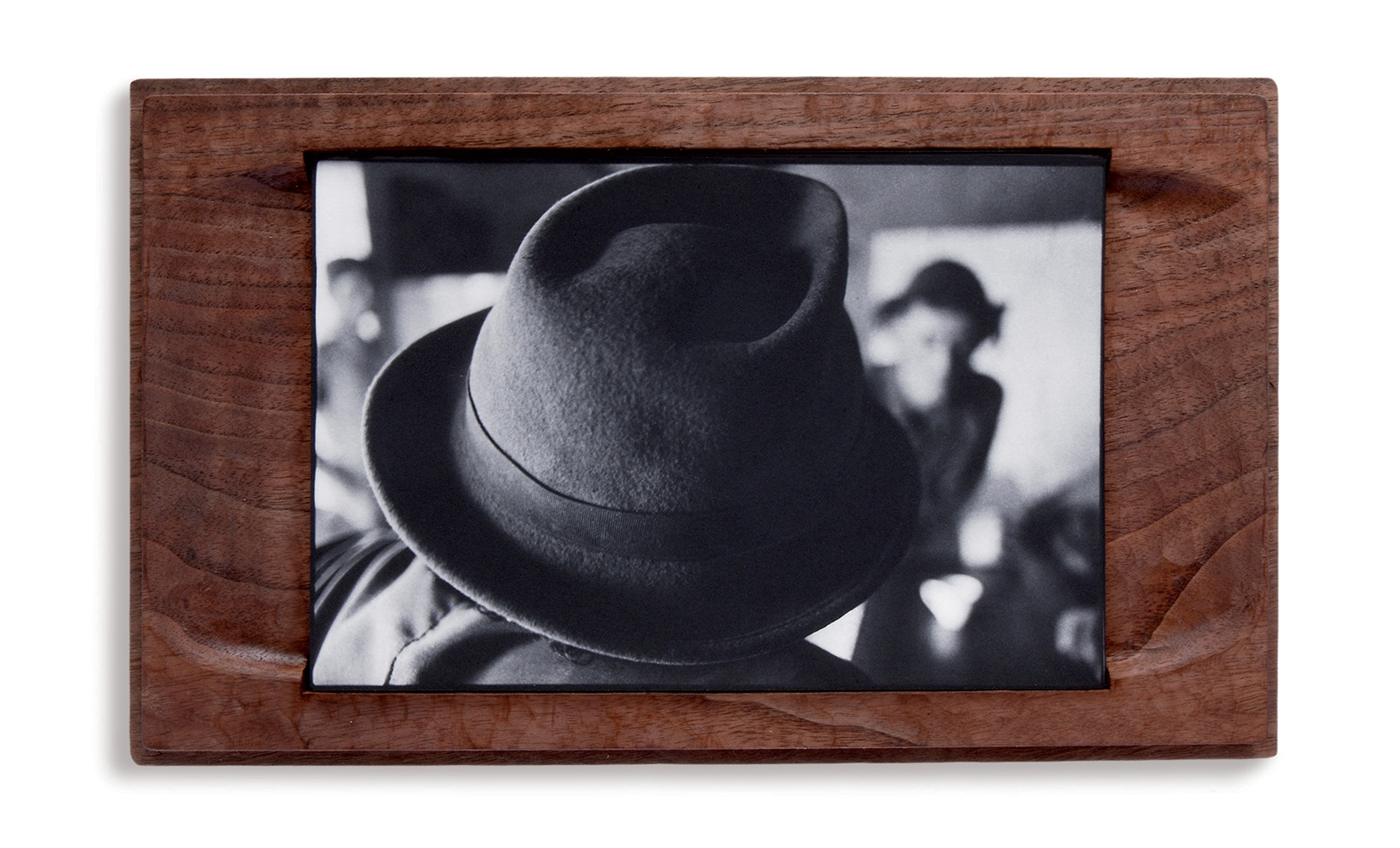 CARNE SECA
vol. 12
Miguel Rio Branco photographs
Ryuji Mitani case

The four photographs collected in the Carne seca, wrought with decomposition and desire, are particularly representative of Miguel Rio Branco's poetry. The Brazilian artist brings about an explosion of surface detail and texture –in felt, bark and scales– with each of the four panels resonating with a sombre and Baroque harmony. Each box, in black walnut, has been hollowed out with a chisel by Mitani himself, the top part decorated with chiselled lines. Here we see that same blend of simplicity and consistency or solidity that is so characteristic of the designer's work.
Miguel Rio Branco
Born in 1946 in Las Palmas de Gran Canaria, Spain.
Miguel da Silva Paranhos do Rio Branco studied at the New York Institute of Photography in 1966 and at the Escola Superior de Desenho Industrial in Rio de Janeiro in 1968. He worked as a photographer and a director of experimental and shorts lms in both New York and Brazil. He soon gained recognition as one of the best photojournalists working in color and received numerous awards and distinctions for his photographs and short lms. He has been a member of Magnum since 1980. Alongside his career as a photojournalist he has been active as a visual artist, working in the areas of installation, montage, collage, photography, and oil painting. Exhibitions of his work include Beauty, the Beast at the Art Institute of Boston in 2003; Plaisir la douleur at the Maison Européenne de la Photographie in Paris in 2005; Dislecsia at the Noorderlicht gallery in Groningen in the Netherlands and the Casa América in Madrid, in 2006 and 2008; and participation in the exhibition América Latina during the soirée nomade at the Fondation Cartier pour l'art contemporain in Paris on 21 November 2013.
Ryuji Mitani
Ryuji Mitani was born in Fukui, Japan, in 1952. His work as a craftsman carpenter is exclusively limited to objects for the table, sculpted out of precious woods. His objects are exhibited in some of Japan's most prestigious museums and galleries.
Description: Portfolio 
4 original signed photographs (platinum prints), set in photo-corners
Case made of black walnut hollowed out with a chisel by Mitani himself
20,3 x 34,1 x 3,9 cm
Limited edition of 25 copies  + 5 H.C
June 2008
Graphic design: Olivier Andreotti