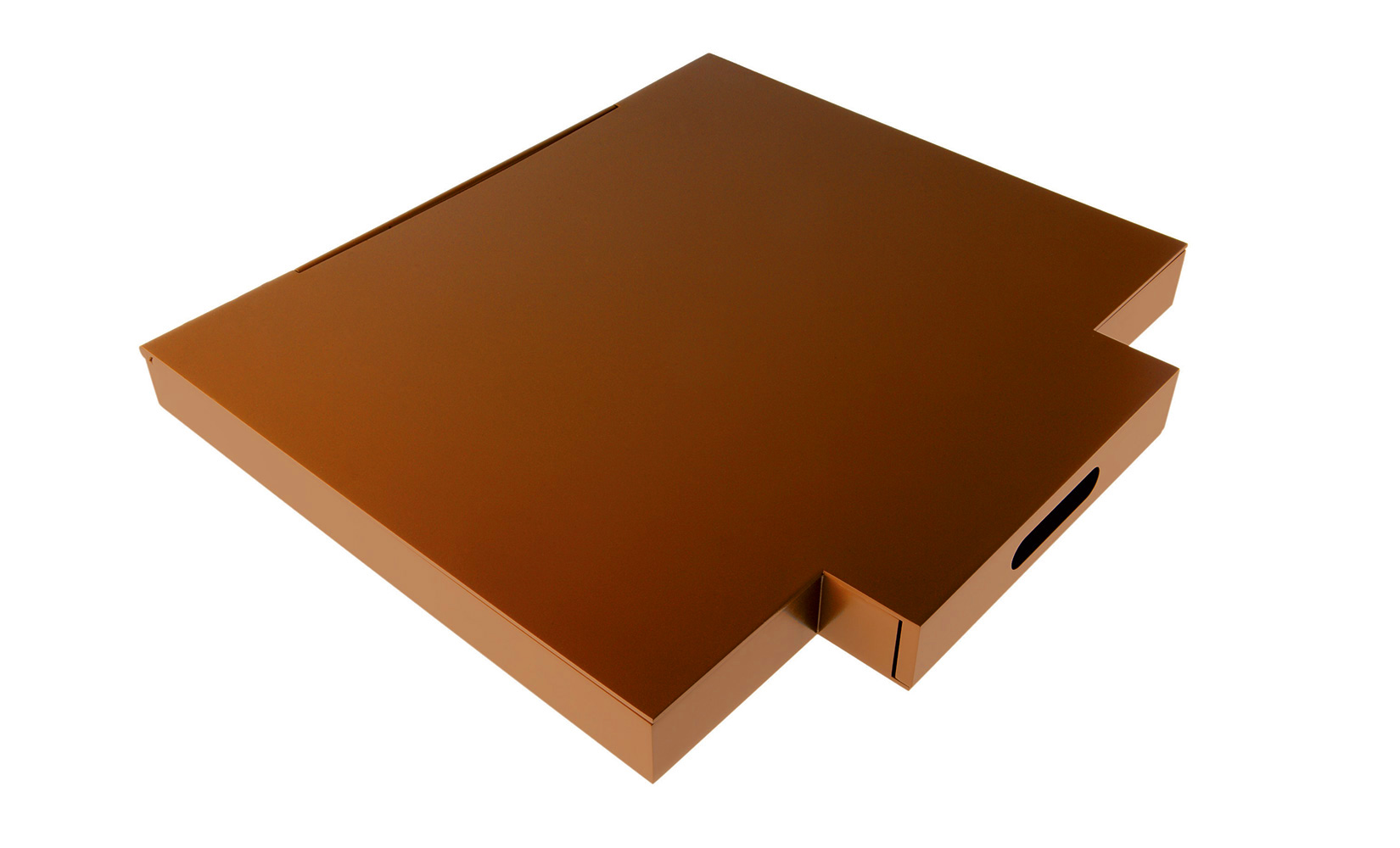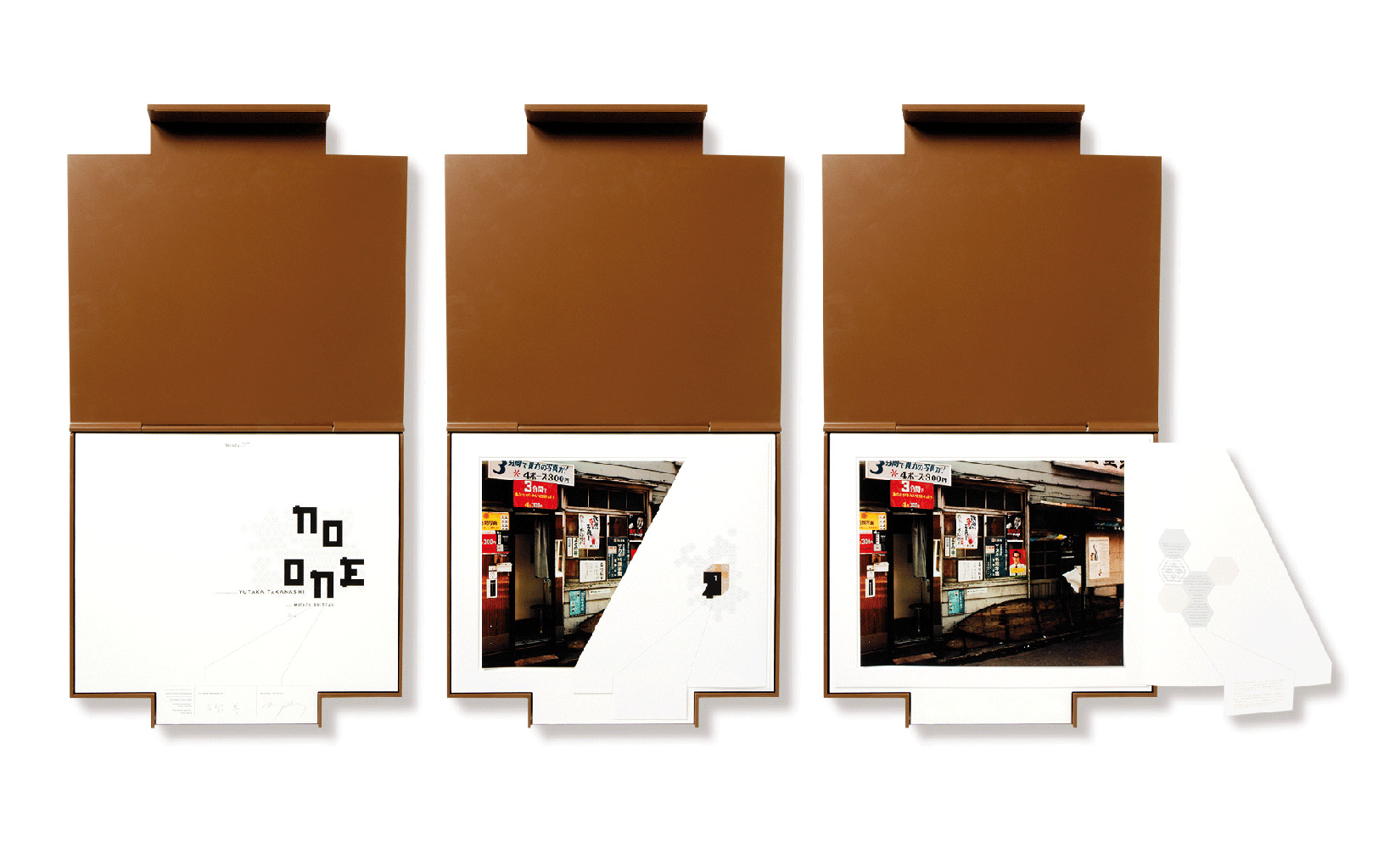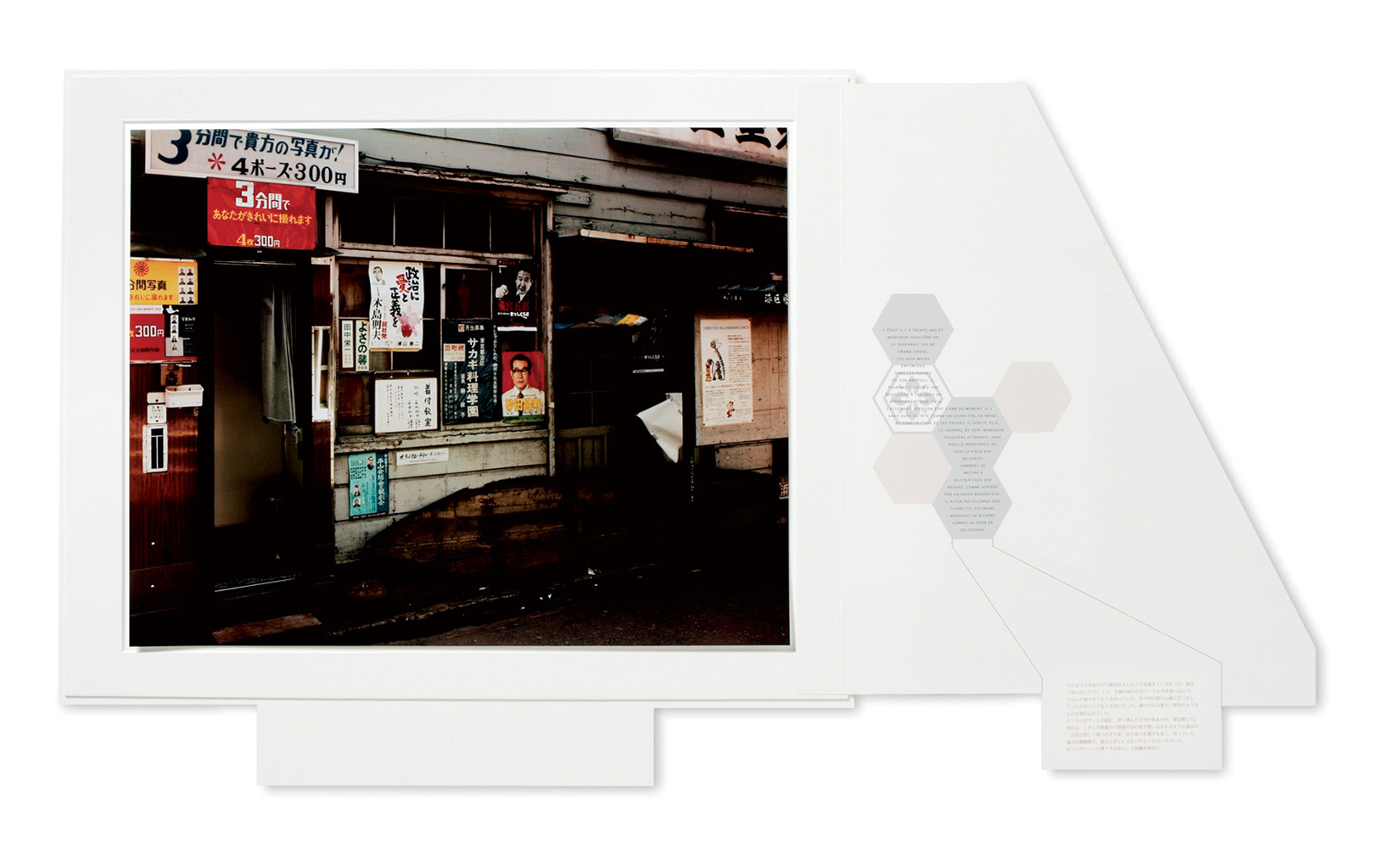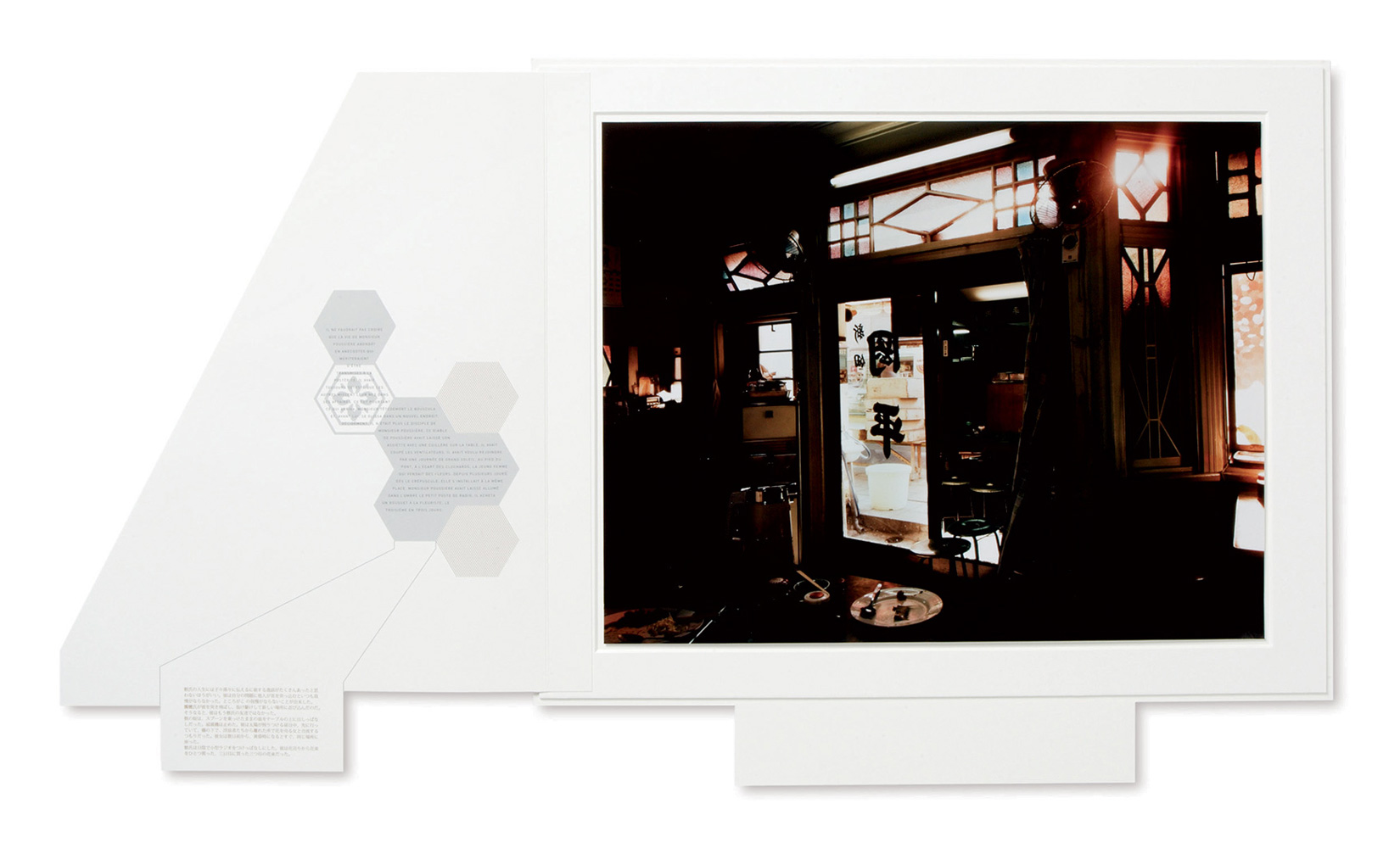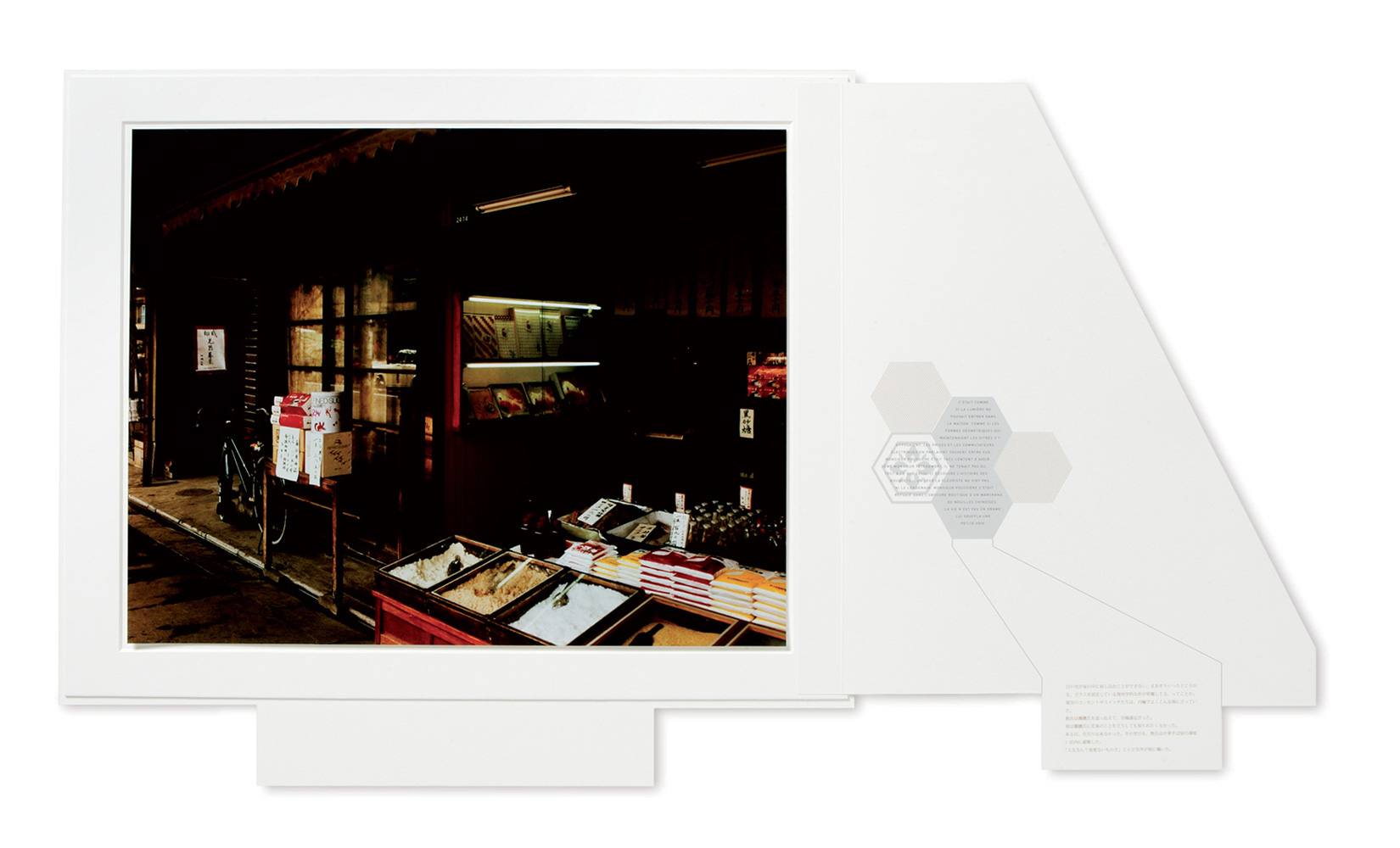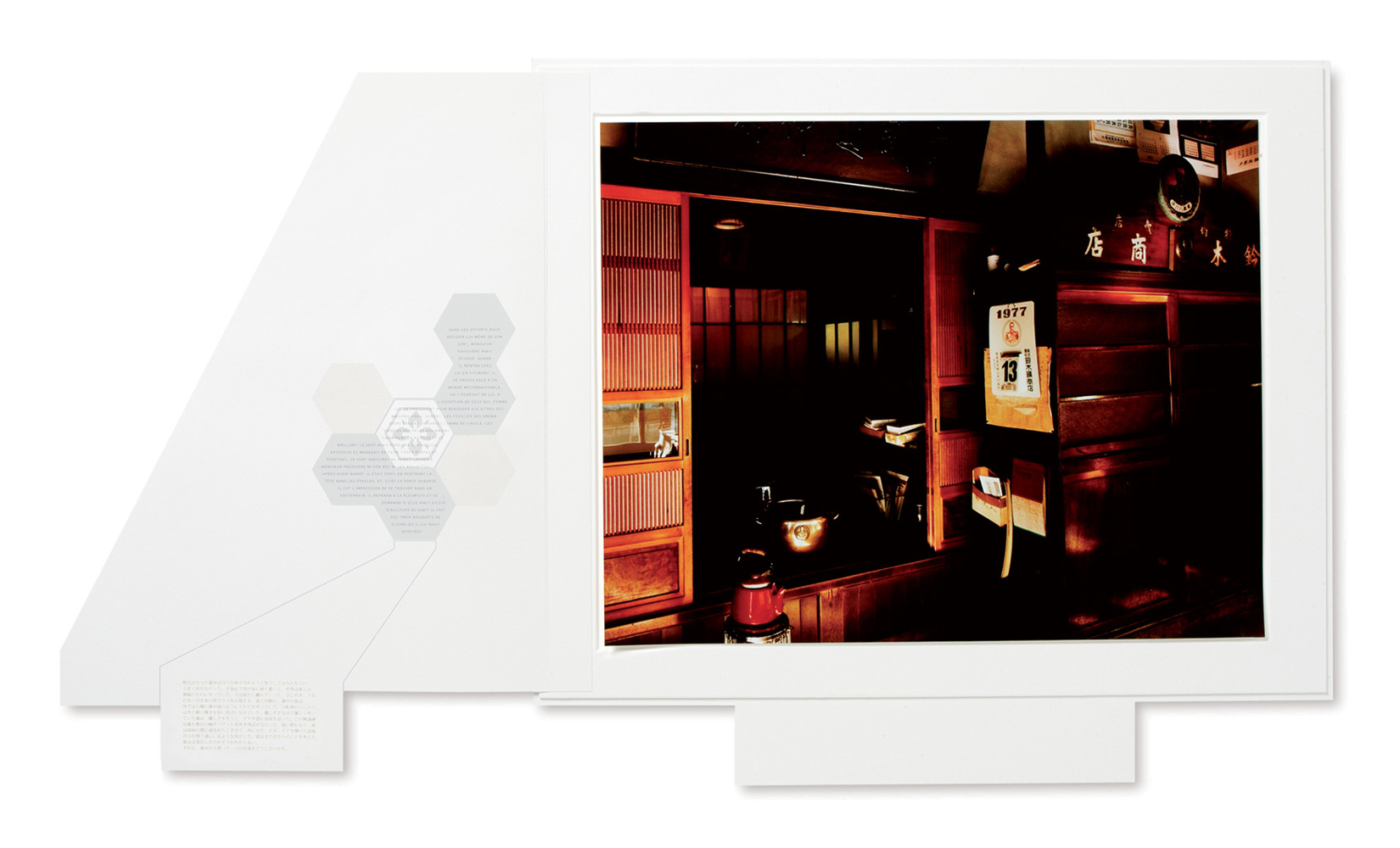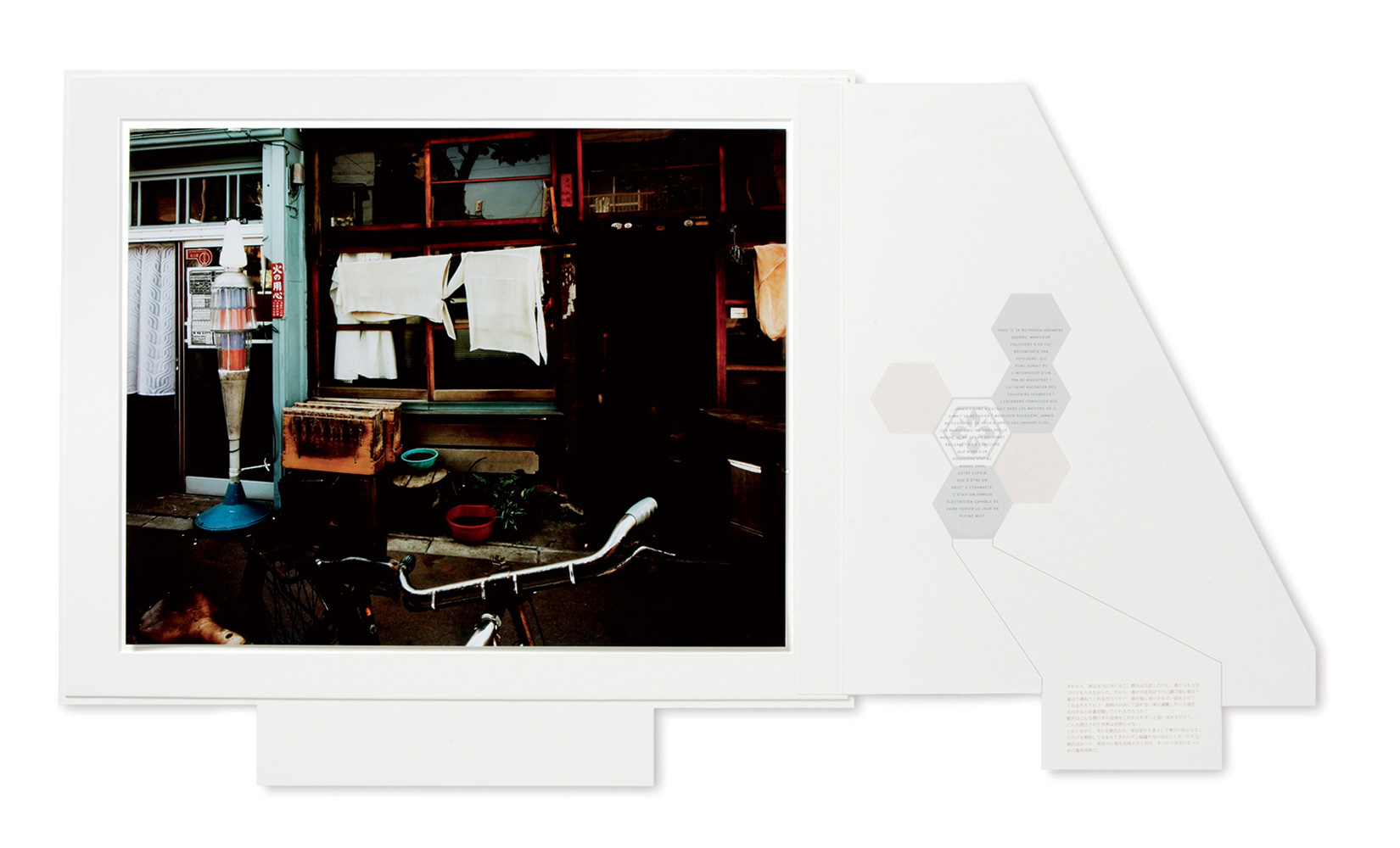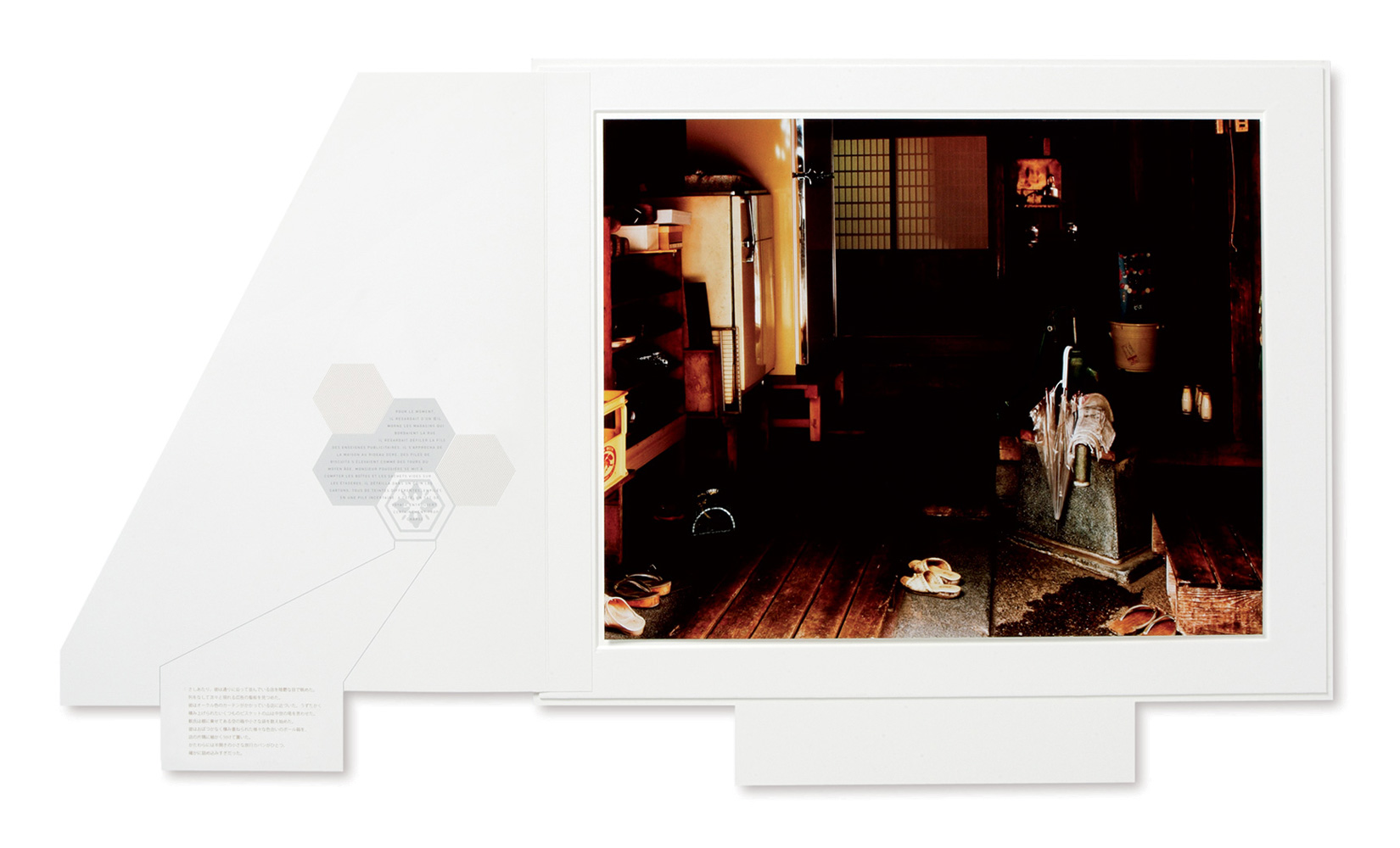 NO ONE
vol. 11
Yutaka Takanashi photographs
Michel Bulteau text
Olivier Andreotti case
In the style of a supernatural tale, Michel Bulteau leads us through the meanderings of a certain Monsieur Poussière (Mr. Dust). His hands deep in his coat pockets, he ventures through the outskirts of Tokyo, entering deserted houses–photographed in great detail by Takanashi–and acquainting us with their objects. The photographs with their ever-present absence of human beings, set to the erring steps of Monsieur Poussière plunge us into an almost metaphysical atmosphere. The text follows the outlines of geometric shapes in gray and copper, influenced by traditional Japanese fabric designs.
Yutaka Takanashi
Yutaka Takanashi is a major figure of the self-called, avant-garde movement, "Provoke," that came to life in the 1960s. The pensive, meditative pessimism that is so characteristic of his work is altogether distinct from the nihilistic rage of a Daido Moriyama. He has published a number of now cult books, among the most famous being Toshi-e (1974), Machi (1977), and Tokyojin (1983).
Michel Bulteau 
Michel Bulteau was 21 years old when he published Le Manifeste électrique (the Electric Manifesto). In 1972 he had the decisive encounter of meeting William Burroughs and Brion Gysin in London. He settled in New York in 1976 where he soon became part of the punk movement, joining the circle around Warhol and the Beat writers. His memories of New York infuse his book, New York est une fête, brought out by the French publishers, La Différence. After returning to Paris a certain dandyism and fin-de-siècle aesthetic, which has always hovered in the background, finds its full expression in a number of books: Minuties (La Différence, 1989), L'exilé de Venise, essai sur Corvo (Le Rocher, 1990), Le club des longues moustaches (Quai Voltaire, 1988).
Description: Tokyo Triptych 2/3
6 original signed photographs (chromogenic prints), mounted on cardboard
Case made of painted plastic
48 x 51,7 x 4,8 cm
Text in French and Japanese
Limited edition of 35 copies
November 2007
Graphic design: Olivier Andreotti