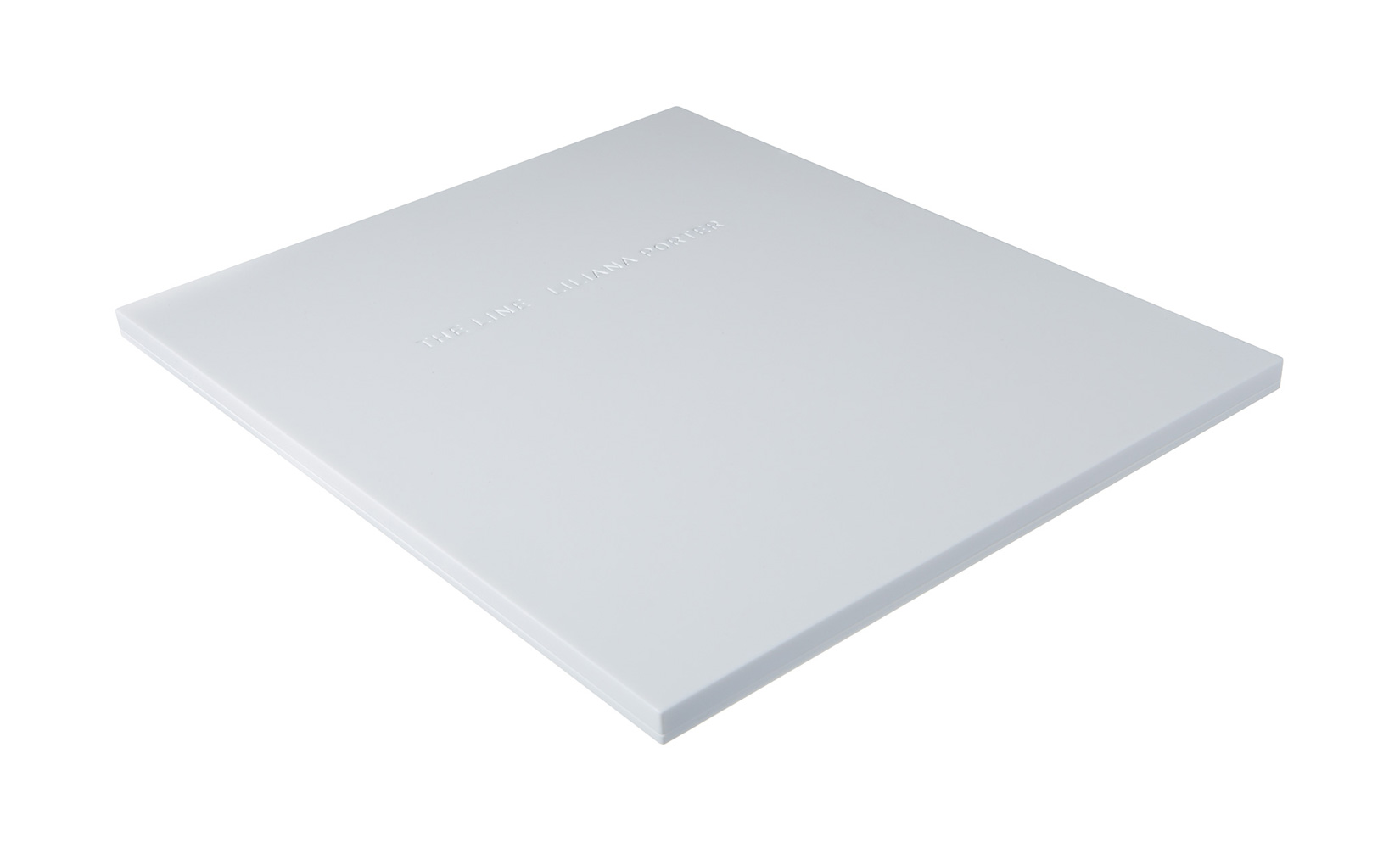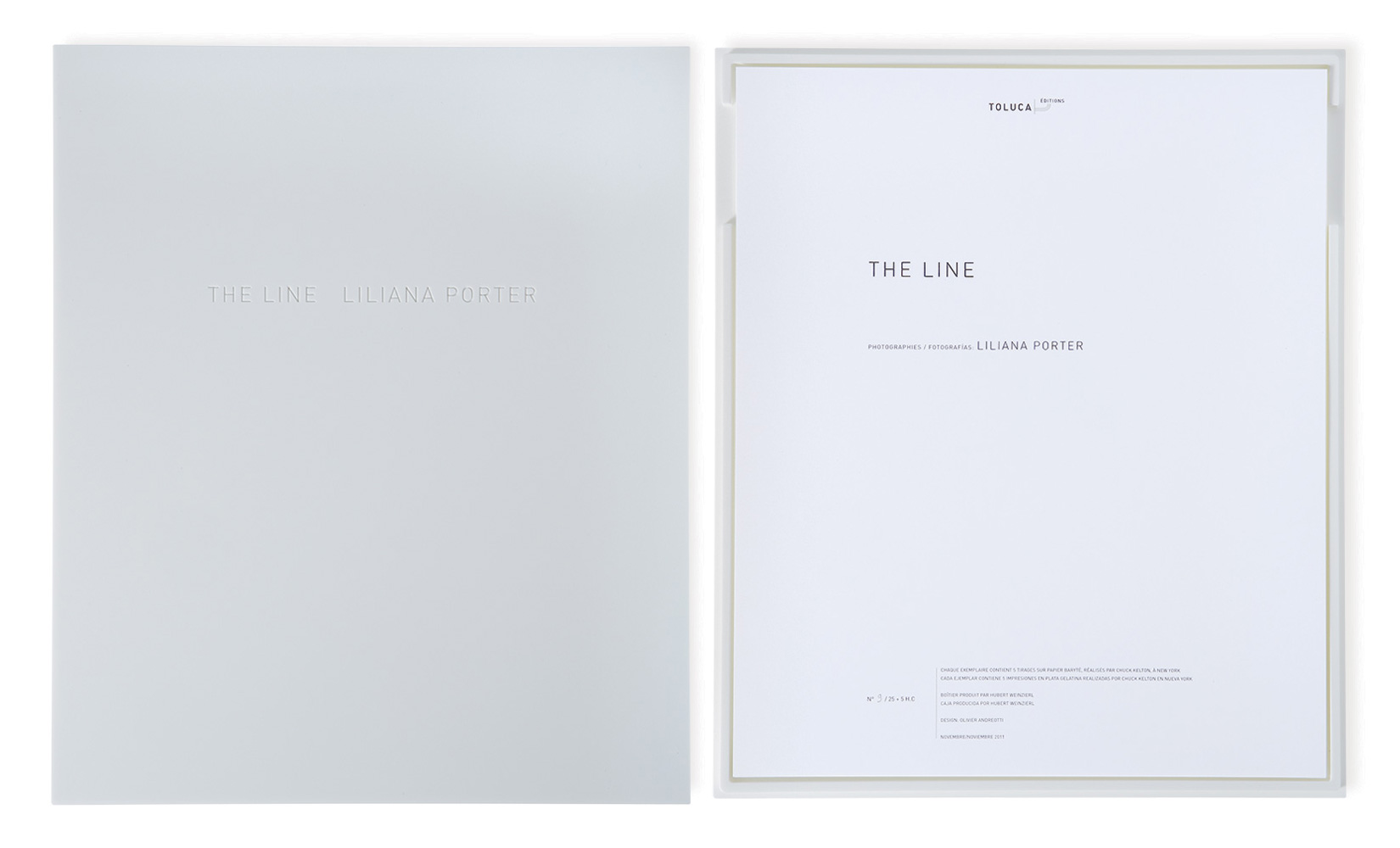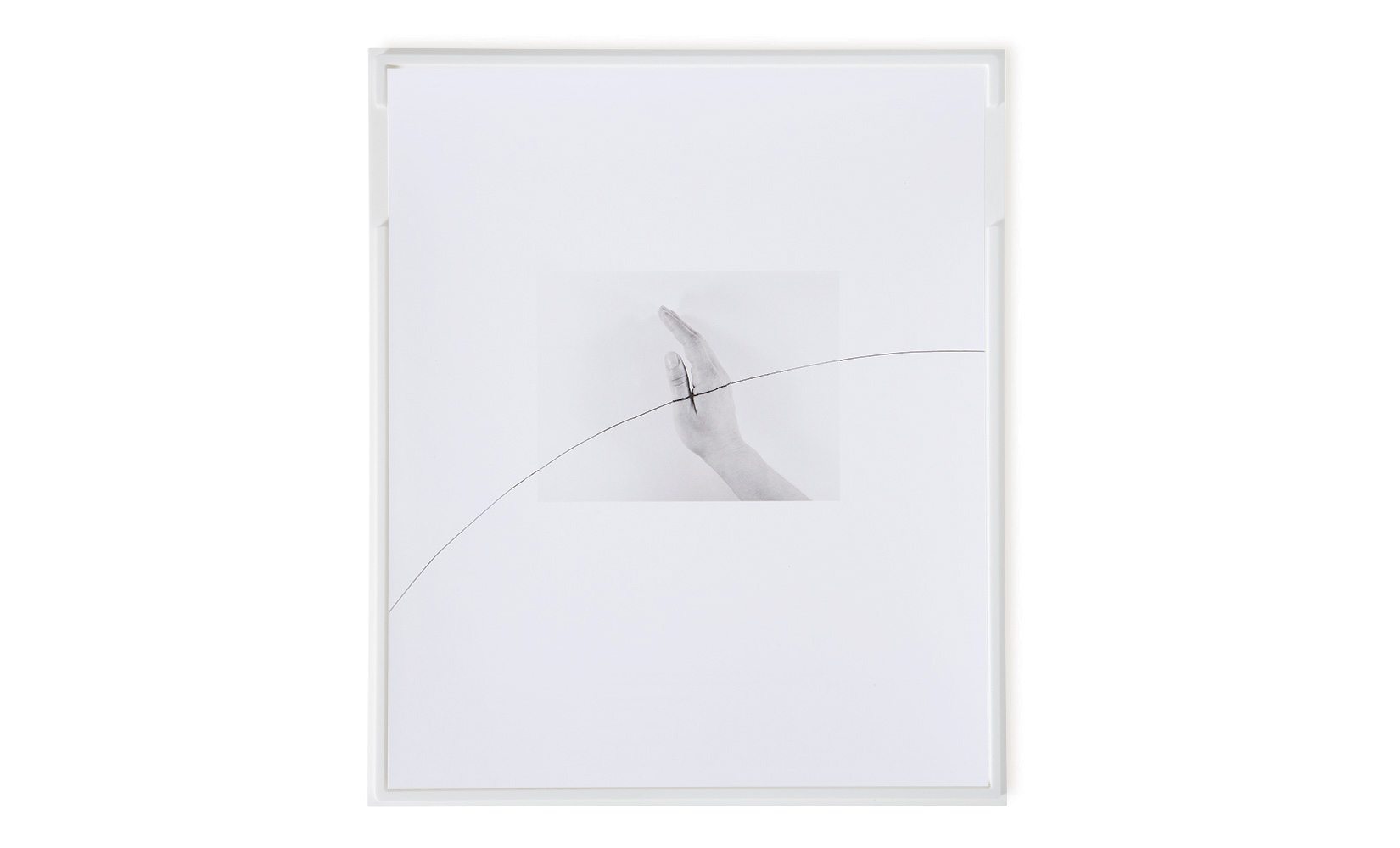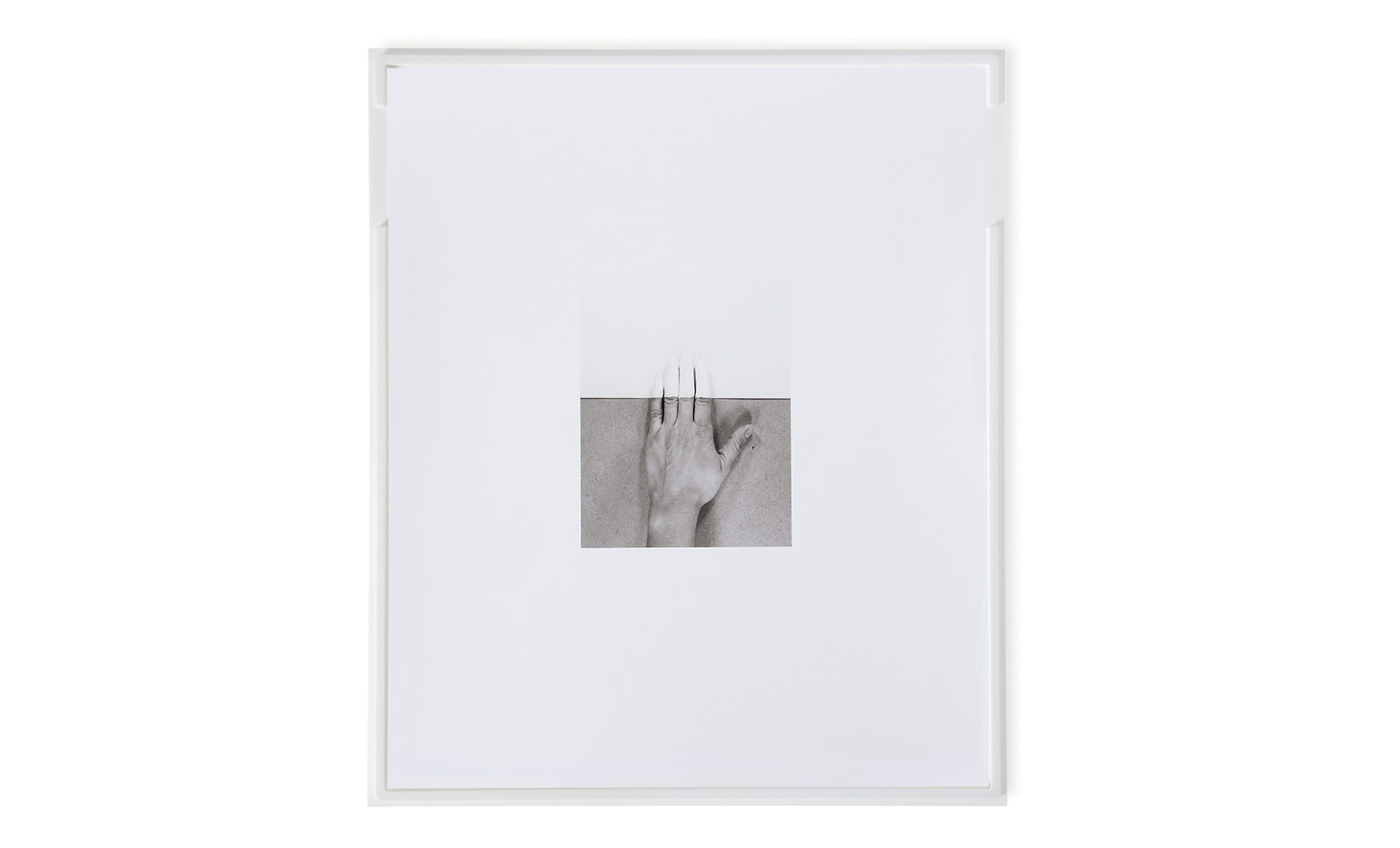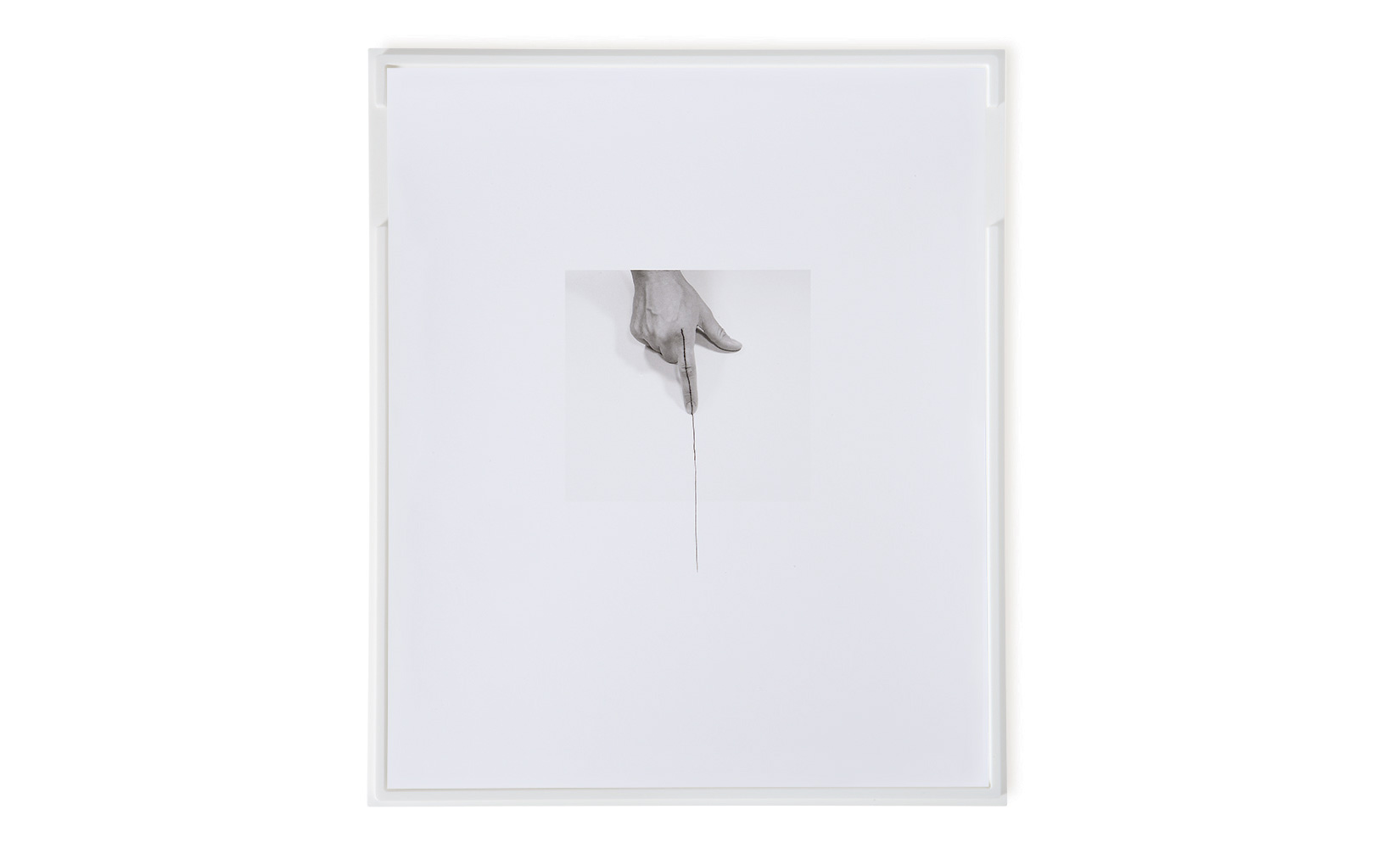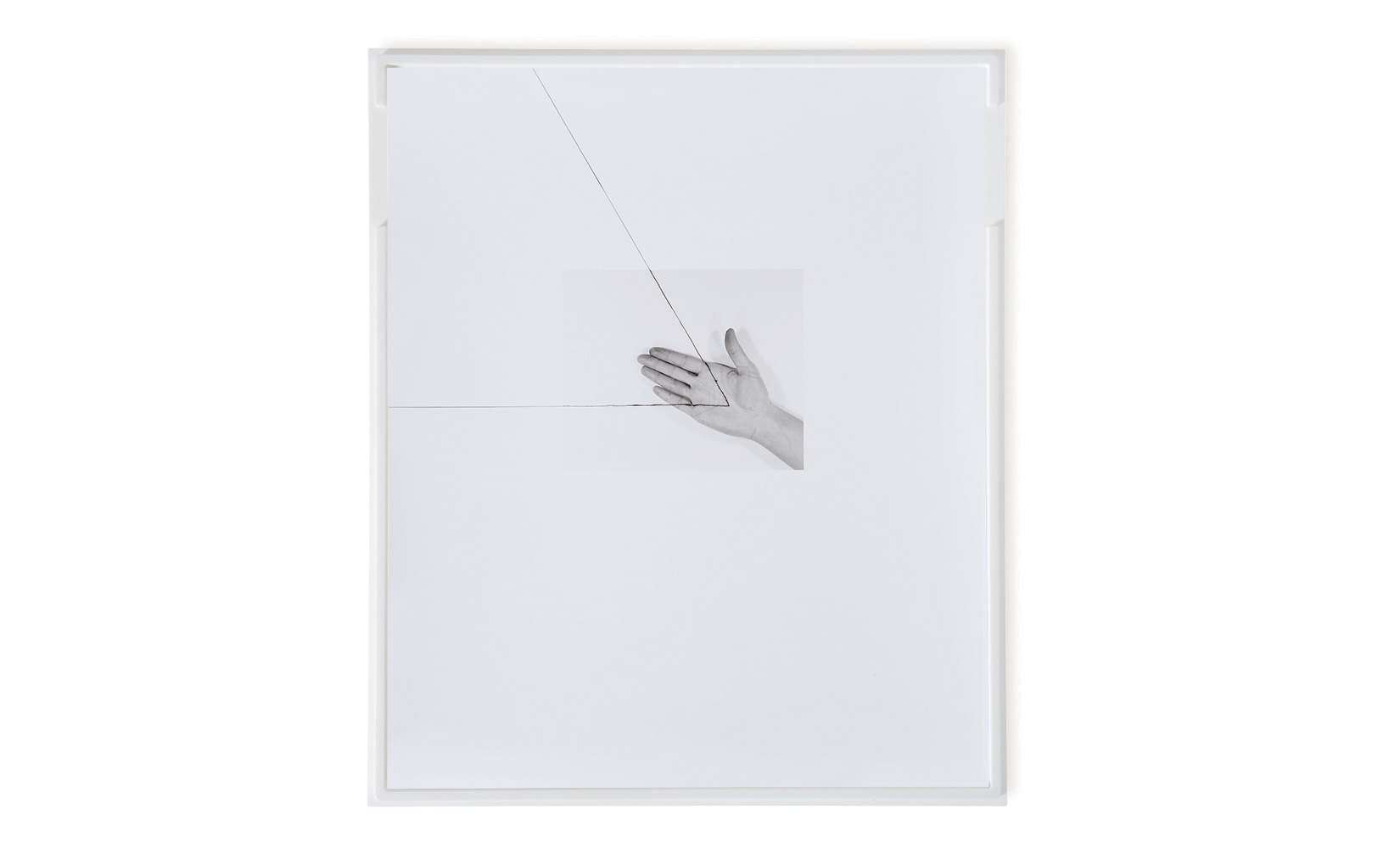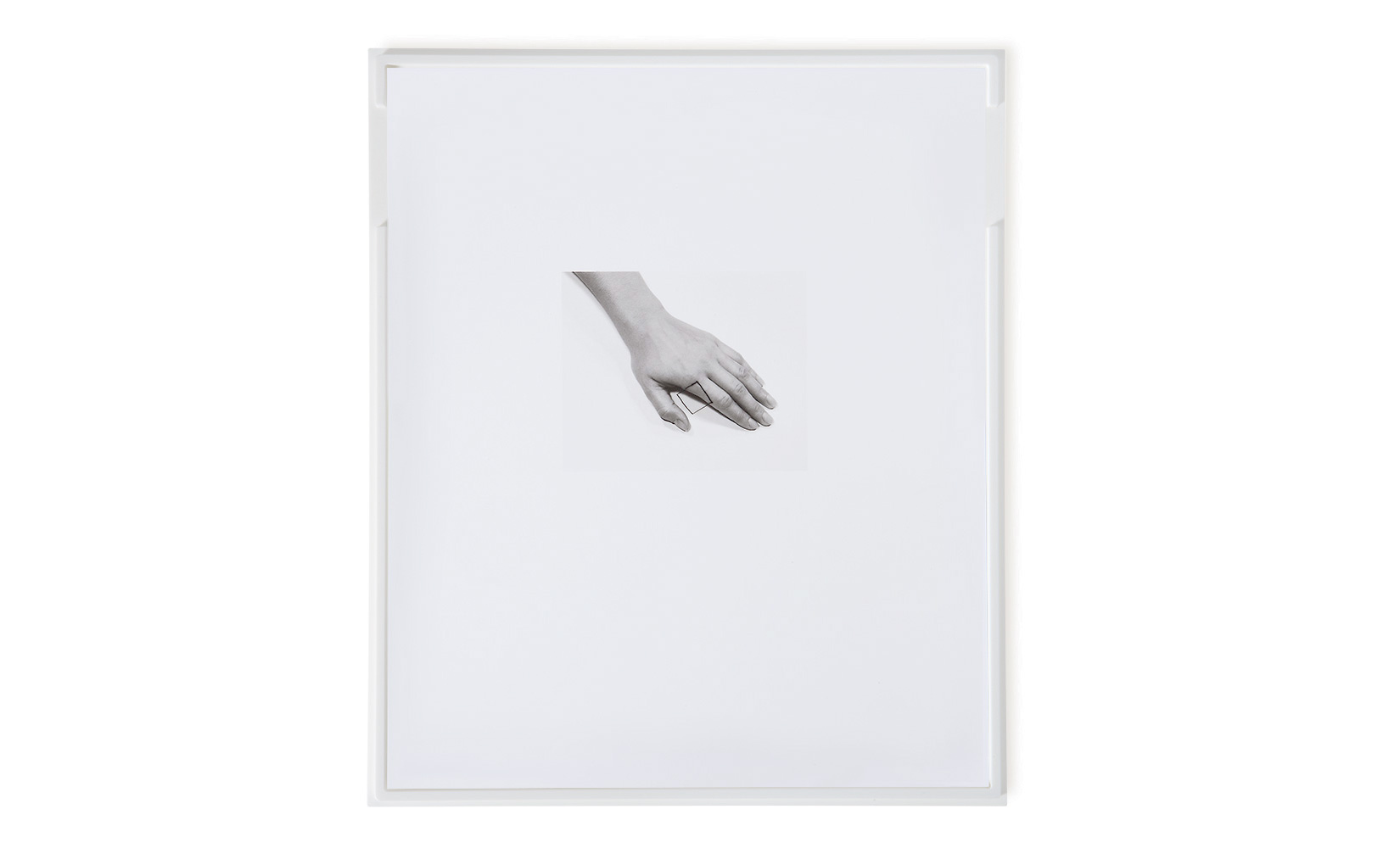 THE LINE
vol. 22
Liliana Porter photographs
The five photographs that make up The Line have given Liliana Porter the opportunity to explore the paradoxical relationship between reality and fiction.
The artist's signature style is evident here in these five shots—painted or marked with a black line. As always, Liliana Porter likes to blur the outlines of time: that of the first shot dated 1973 and that of this present publication on which she draws a line extending beyond the frame of the image.
"The substance of time is never linear," she often says when it comes to justifying her use of anachronism.
Liliana Porter
Born in Buenos Aires, Argentina, in 1941, Liliana Porter studied printmaking at the Universidad Iberoamericana, Mexico City, in 1960 and graduated from the Escuela Nacional de Bellas Artes, Buenos Aires, in 1963. After moving to New York in 1964, Porter continued to experiment with printmaking. During this period she created technically innovative prints that employ Pop-art imagery to comment upon urban society.A founder of the New York Graphic Workshop with Luis Camnitzer and José Guillermo Castillo in 1965, Porter concurrently became associated with the Conceptual Art movement. Inspired in part by the Argentine writer Jorge Luis Borges, she has investigated since the late 1960s the relationships between illusion, artistic representation, and reality in prints, paintings, and wall installations. She has consistently utilized print techniques such as photo-etching and photo-silk-screen in her work.Her one-person exhibitions include: The Museum of Modern Art, New York, (1973); the Museo Tamayo, Mexico DF (2009), the Centro Cultural Recoleta, Buenos Aires (2003)…
Description: Portfolio
5 original signed photographs (gelatin silver prints) intervened with black ink by the artist
Case made of corian
32 x 27 x 1,2 cm
Limited edition of 25 copies  + 5 H.C
Novembre 2011
Graphic design: Olivier Andreotti