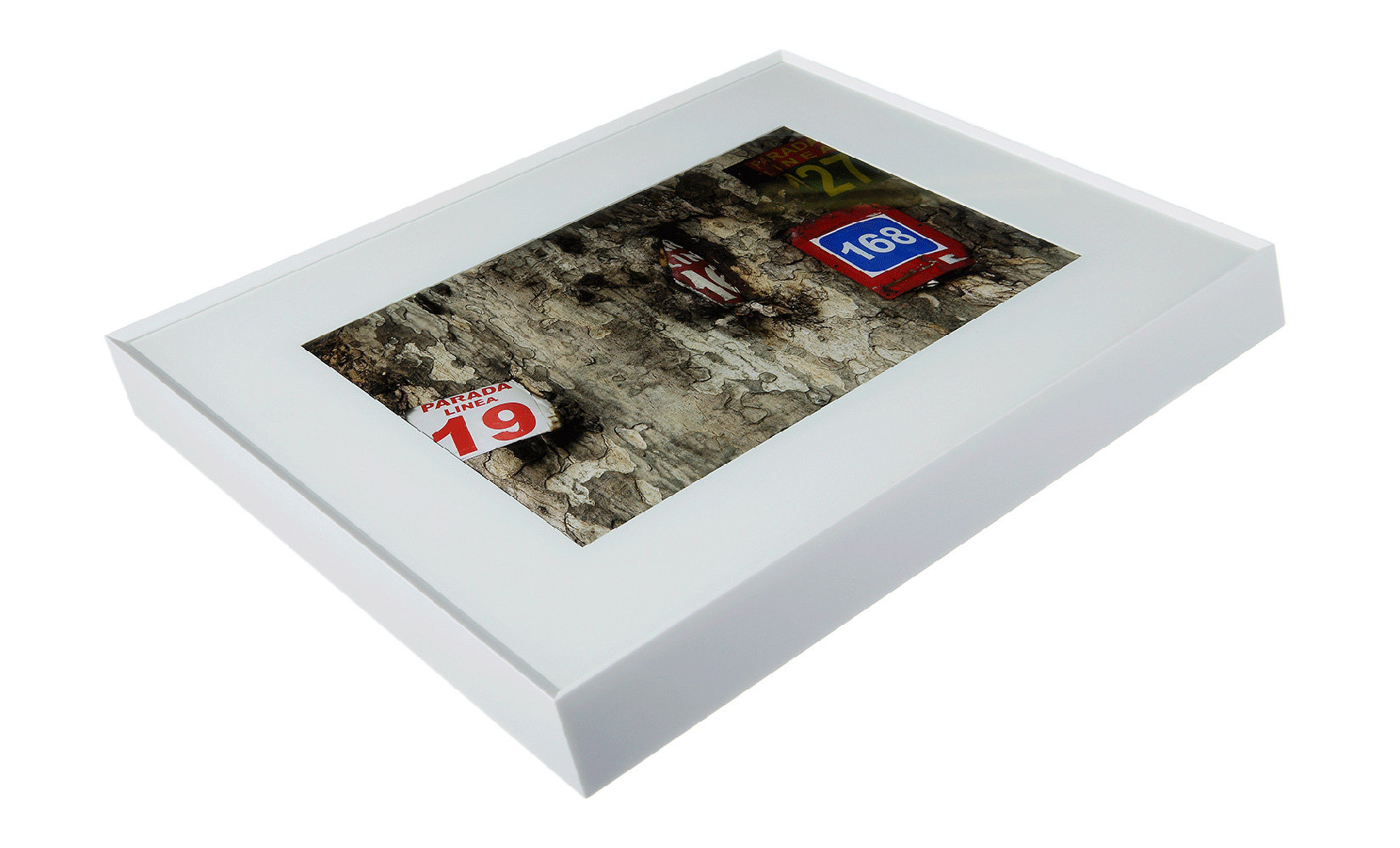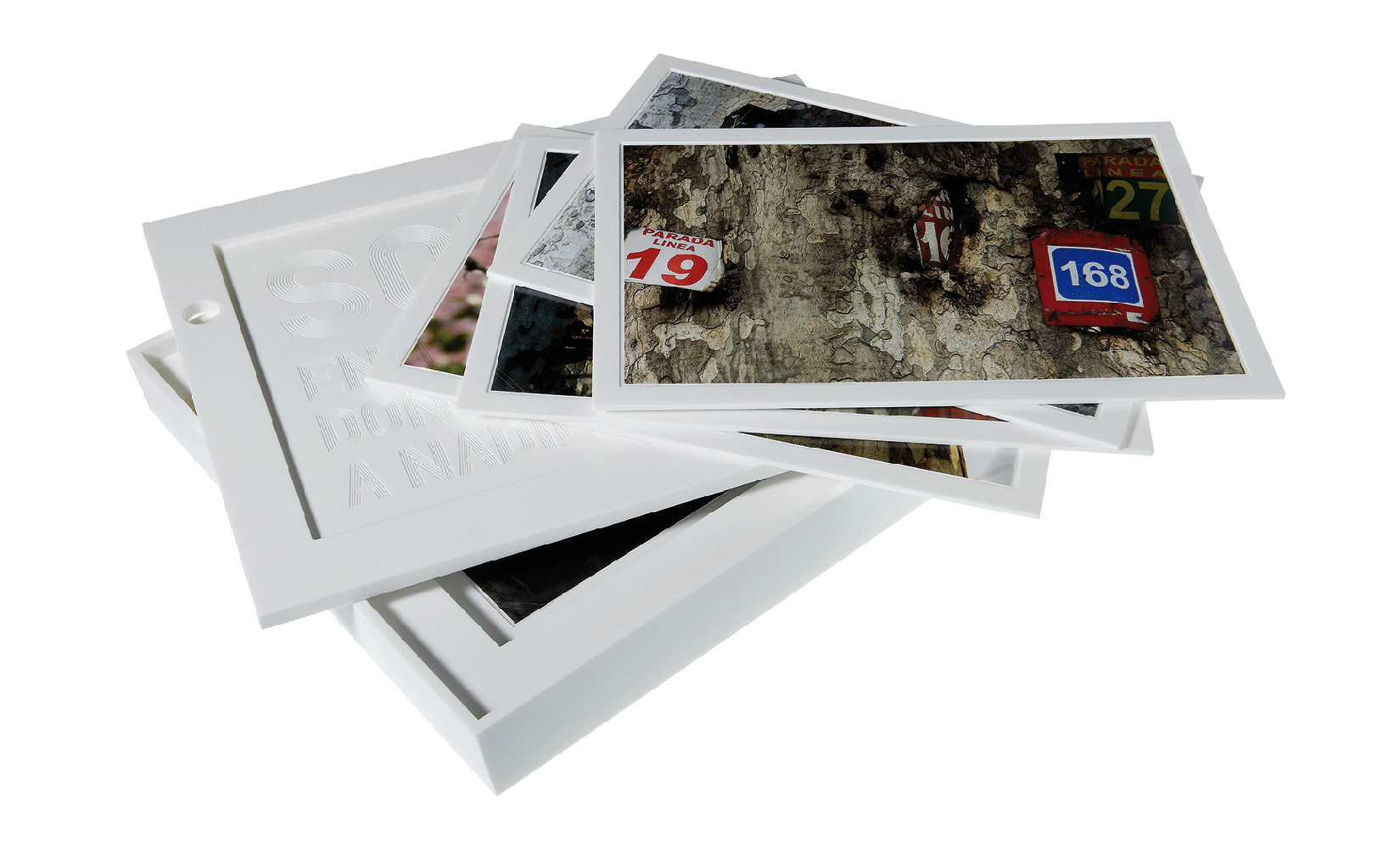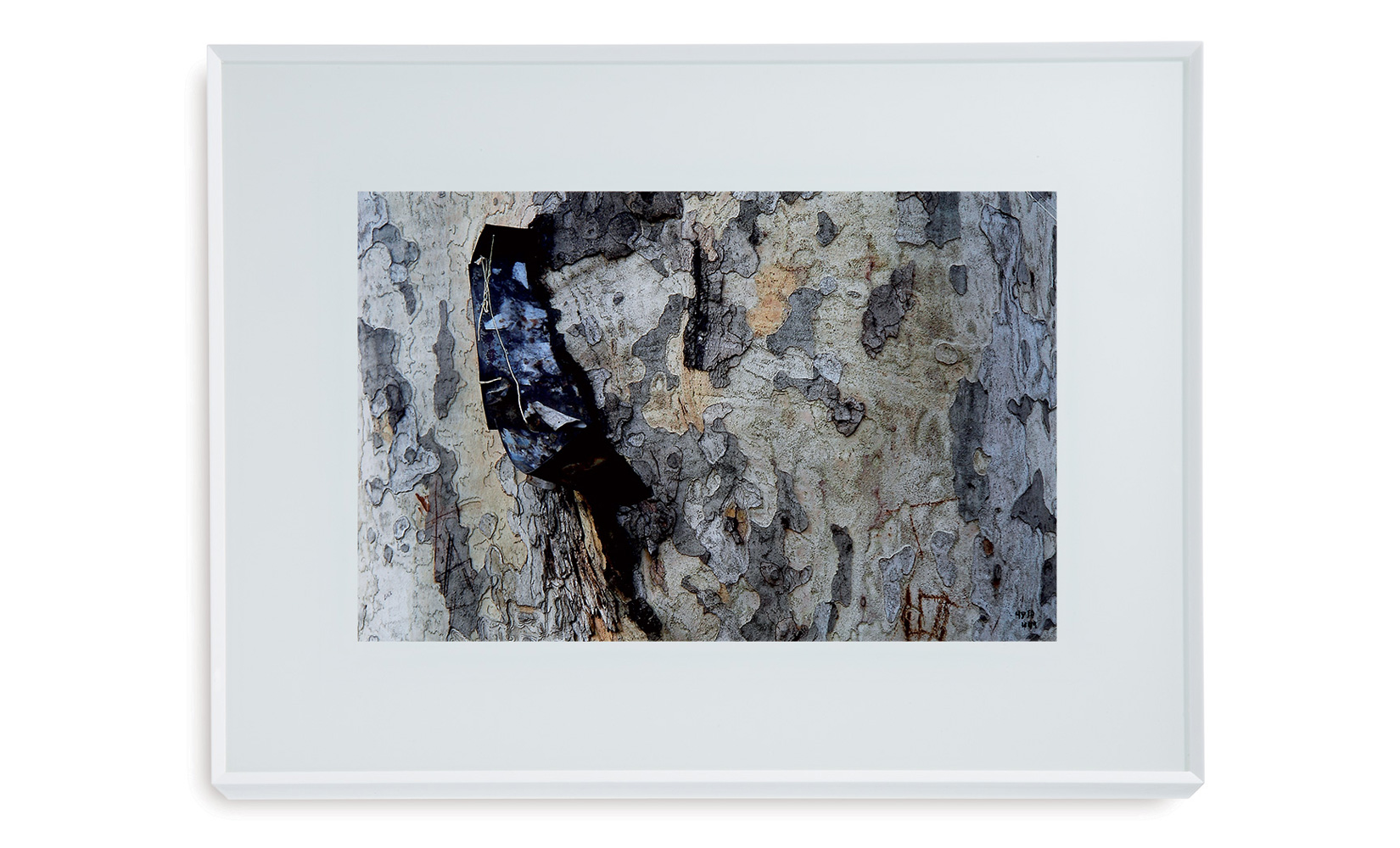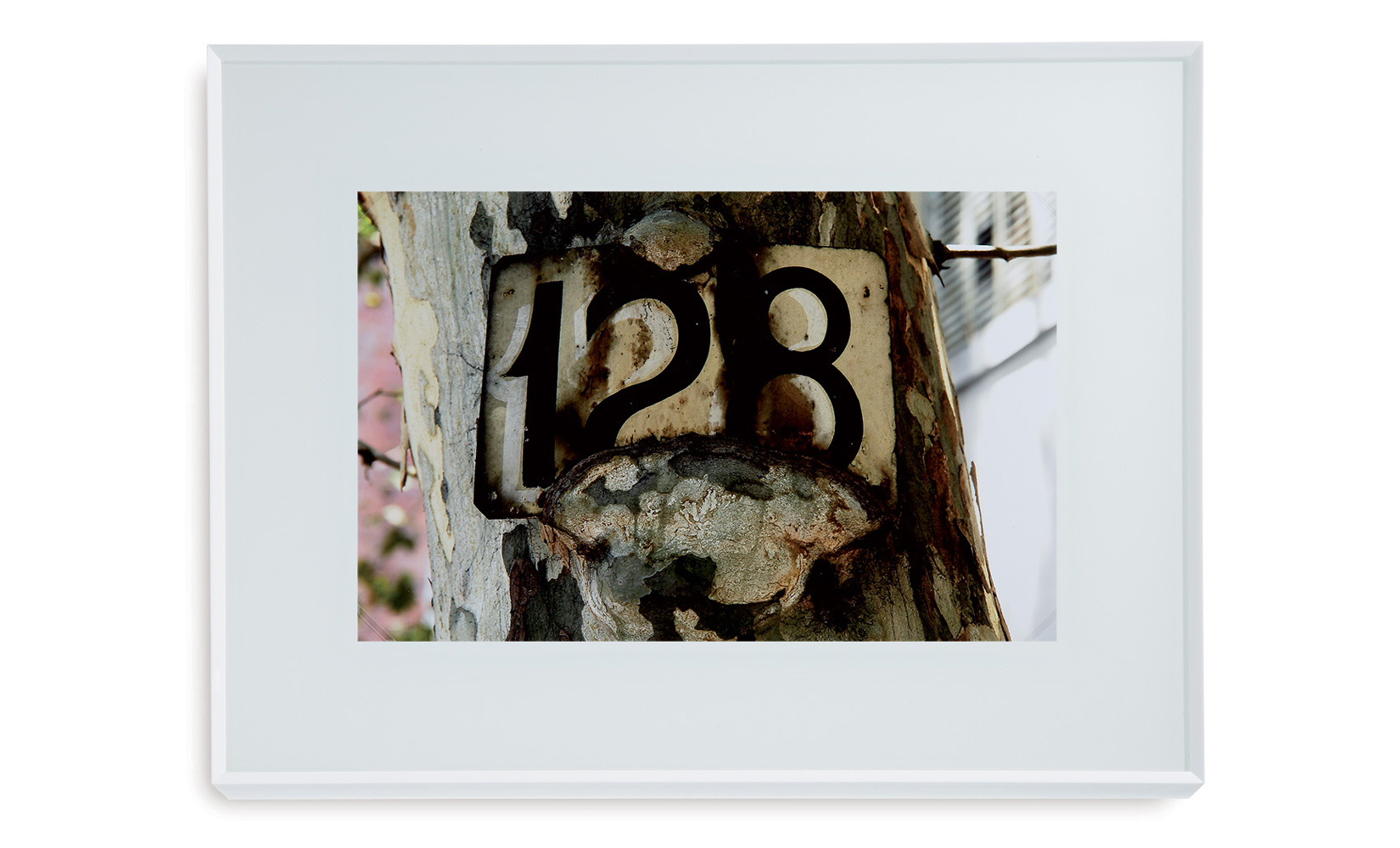 SOLO EN UNA CIUDAD DONDE NO CONOCE A NADIE
vol. 21
Jorge Macchi photographs
Alan Pauls text
Sam Hecht case
Jorge Macchi's poetry lies in his affirmation of the ephemeral, in his close attention to minute incidents, to everyday coincidences in life.
The five photographs presented in this book bear the imprint of a certain melancholy linked to the idea of  "slow deterioration" or "disappearance," illustrated in four of the photographs as the tussle between a street number and the bark of a tree.
Absence and degradation are also central themes in the story written by Alan Pauls. His main character is a solitary wanderer who ineluctably goes mad, his only recourse being to tell lies in a sort of self-inflicted simulation of amnesia.
Jorge Macchi
Jorge Macchi was born in Buenos Aires in 1963. He is one of the great figures of contemporary art in Argentina. His works austere and precise impress with their logic and clarity. His work, qualified as neo-conceptual, is a poetics of everyday life, which gives pride to the concepts of random, decontextualized, minimum displacement.
Alan Pauls 
Alan Pauls was born in Buenos Aires in 1959. He was a professor of literary theory, writer, translator, film critic. He has published four novels and several essays, whose the best known: The Factor Borges. His novel The Past won the 2003 Prix Herralde. He also received the Roger Caillois Award attributed in 2007 by the House of Latin America for The Factor Borges. In an article published in 2003 in El Pais, after the publication of his novel The Past, Roberto Bolano sent him these words: «You are one of the best Latin American writers living and we are very little in enjoy and realizing it.»
Description:
6 original signed photographs (Lambda Prints),
Case made of Corian
31,4 x 41,2 x 6,5 cm
Text in Spanish and English
Limited edition of 20 copies  + 5 H.C
September 2011
Graphic design: Olivier Andreotti