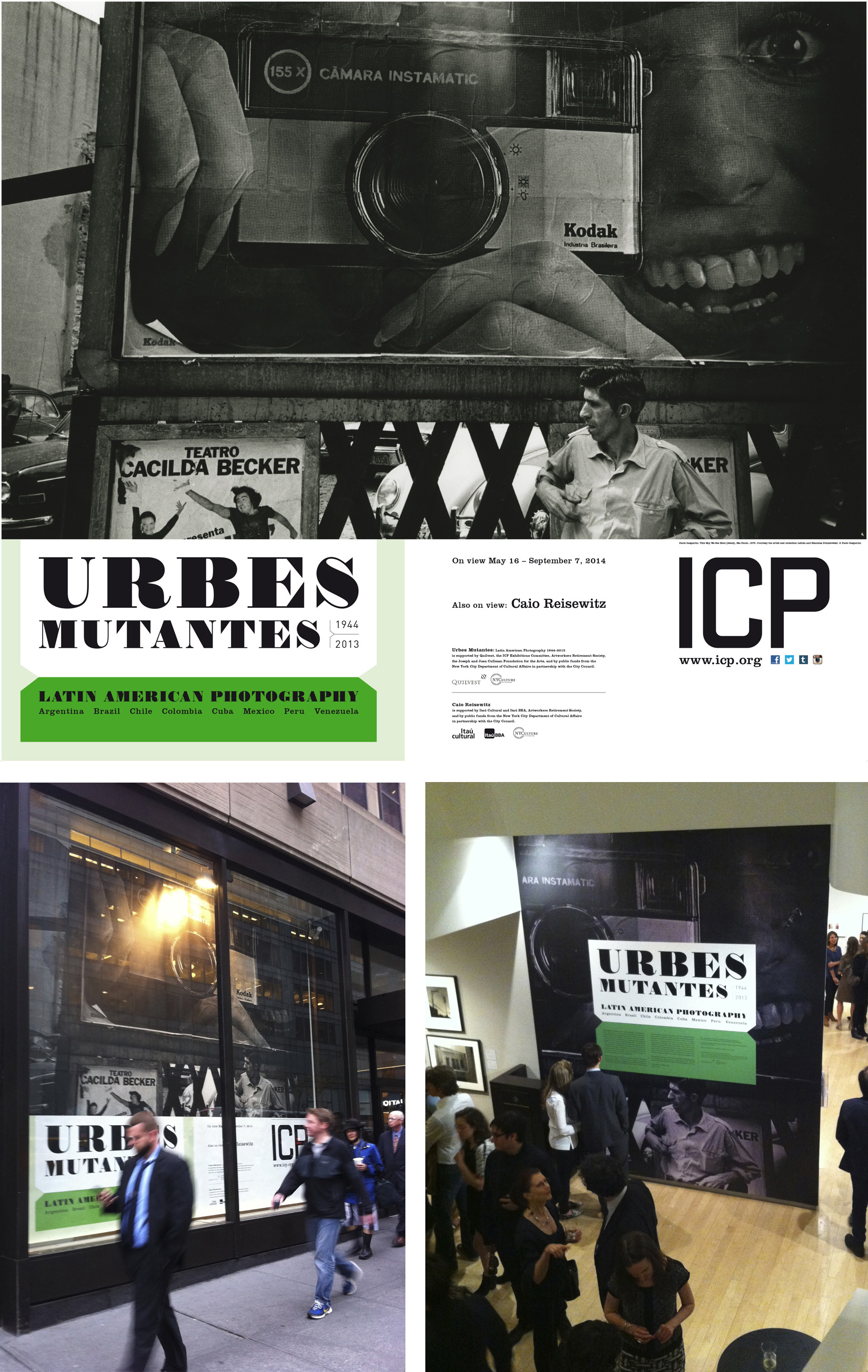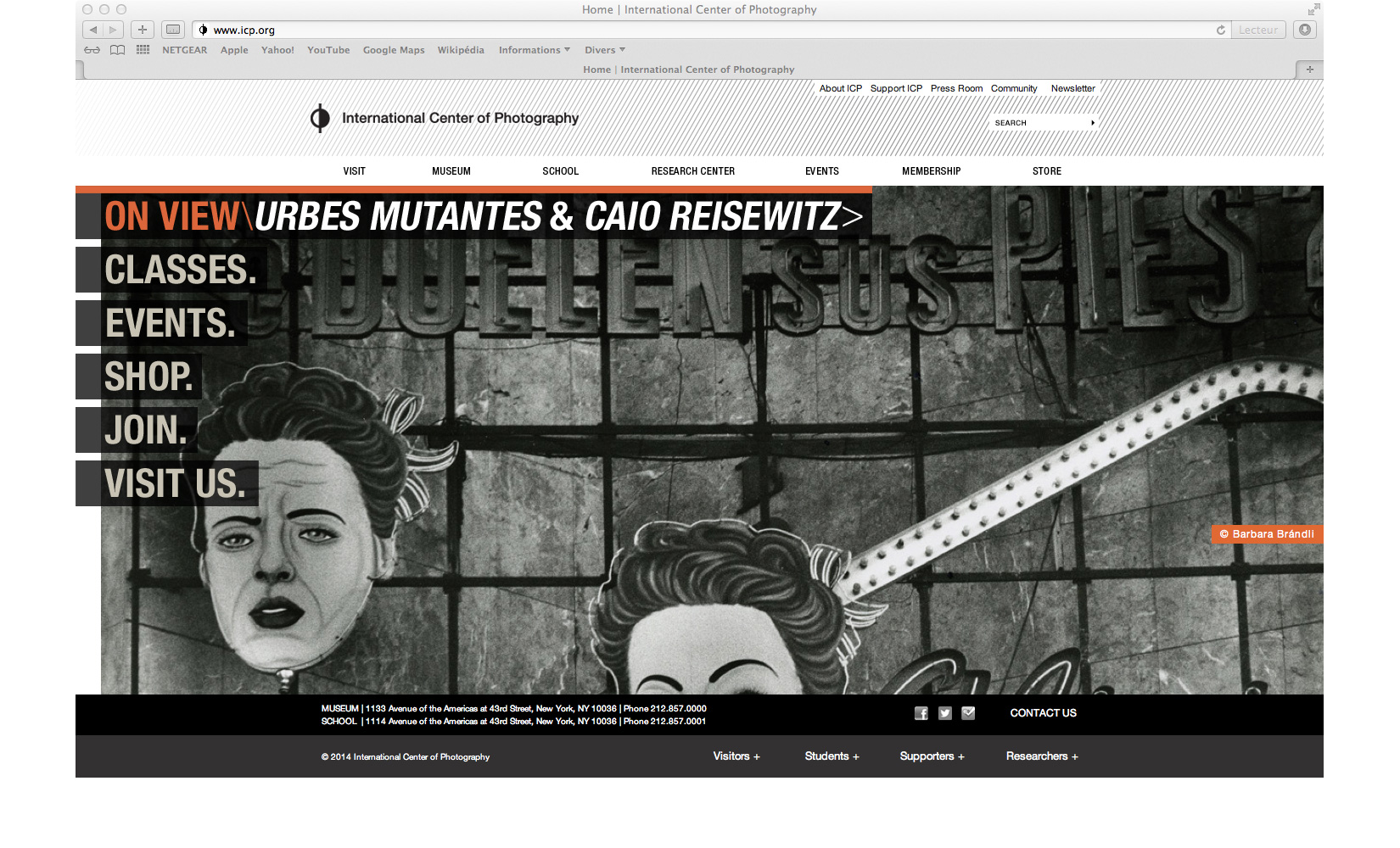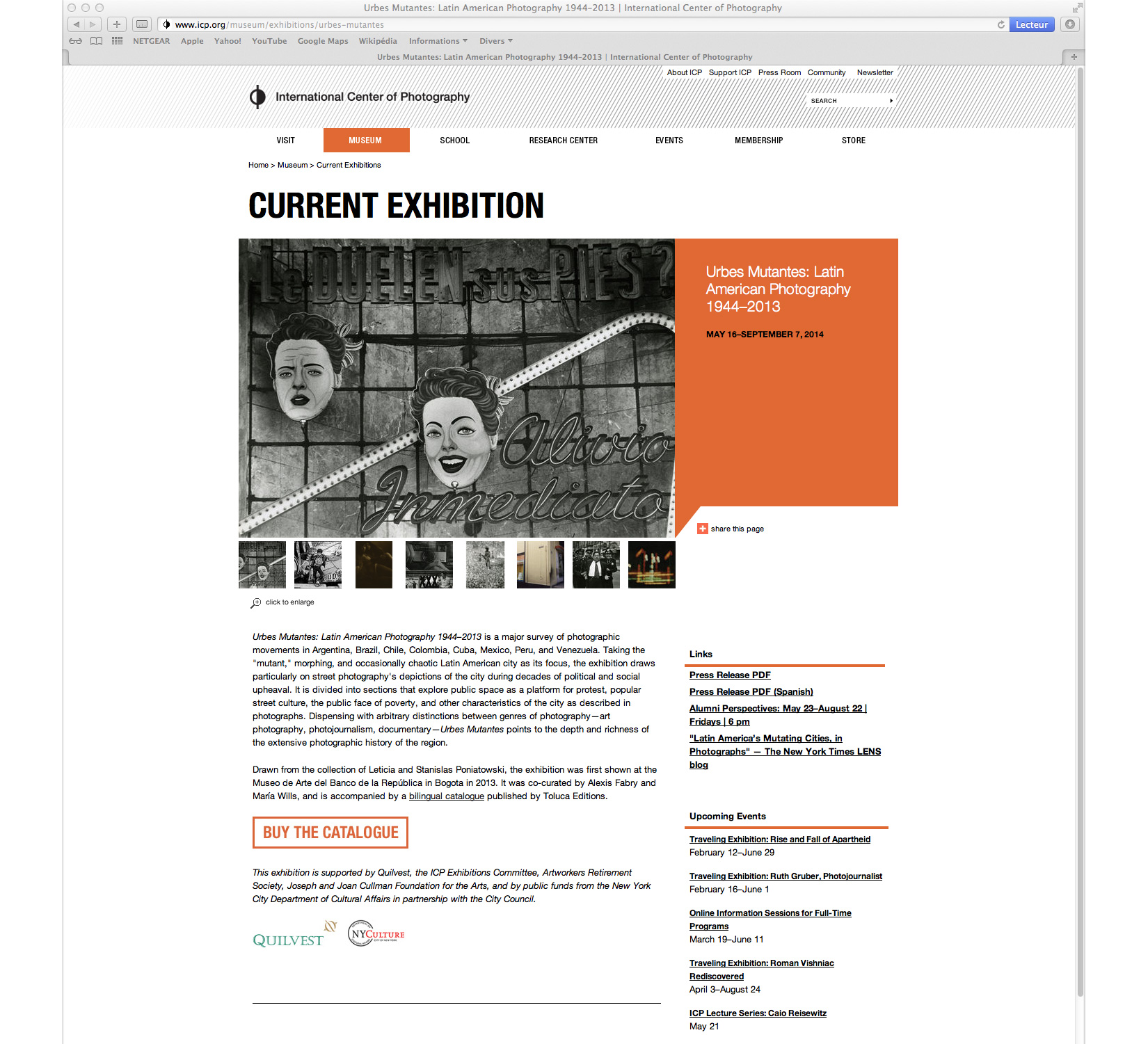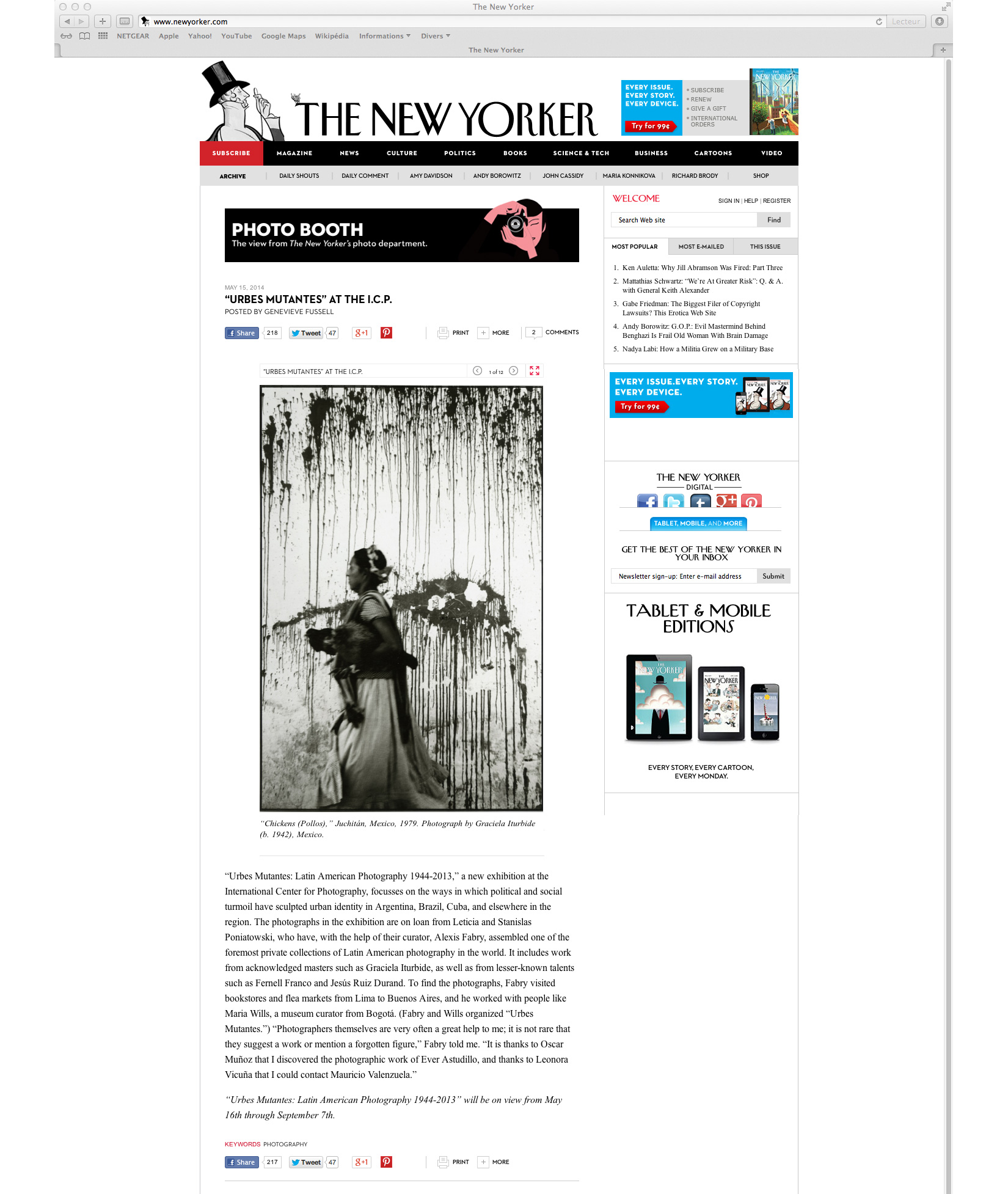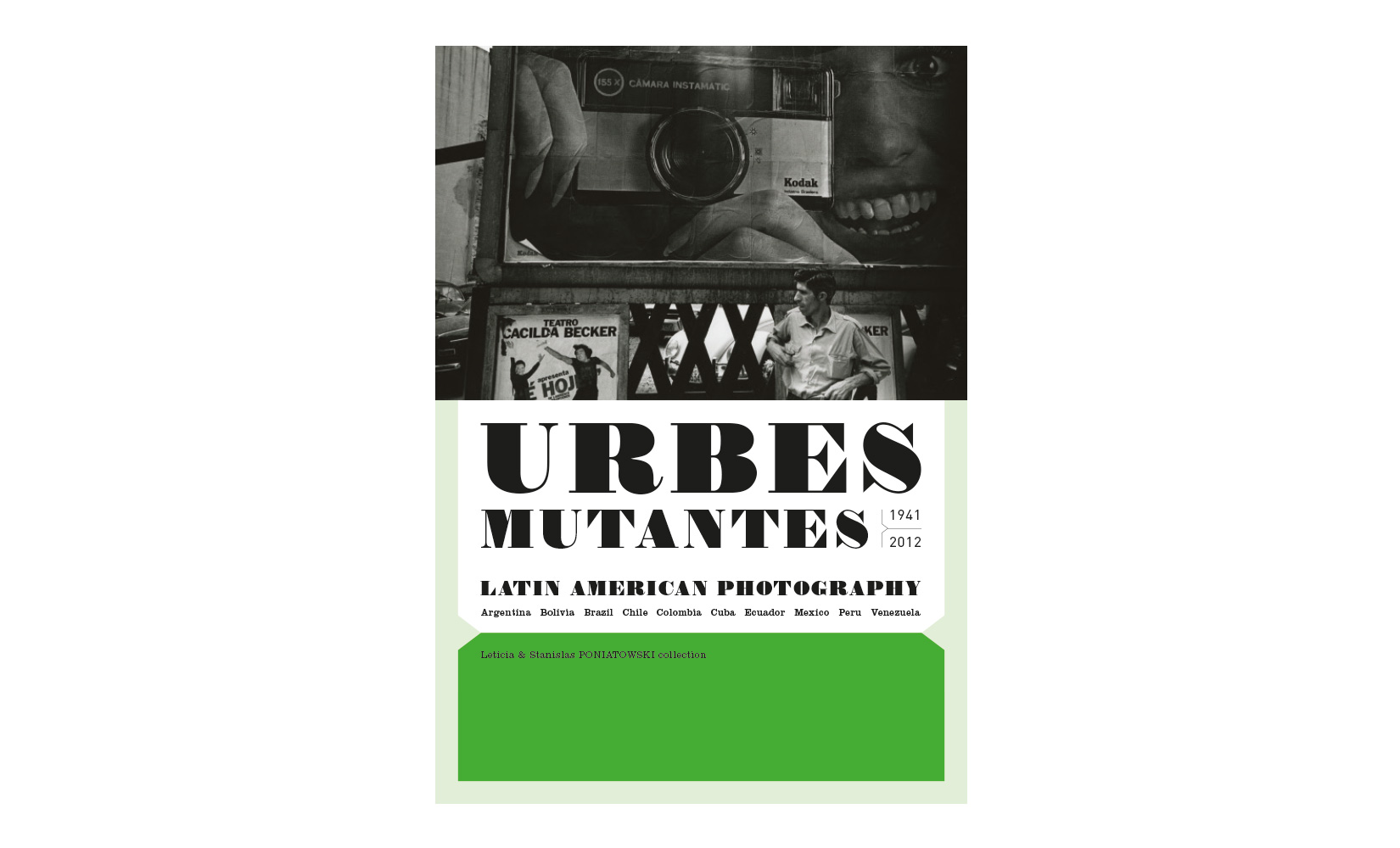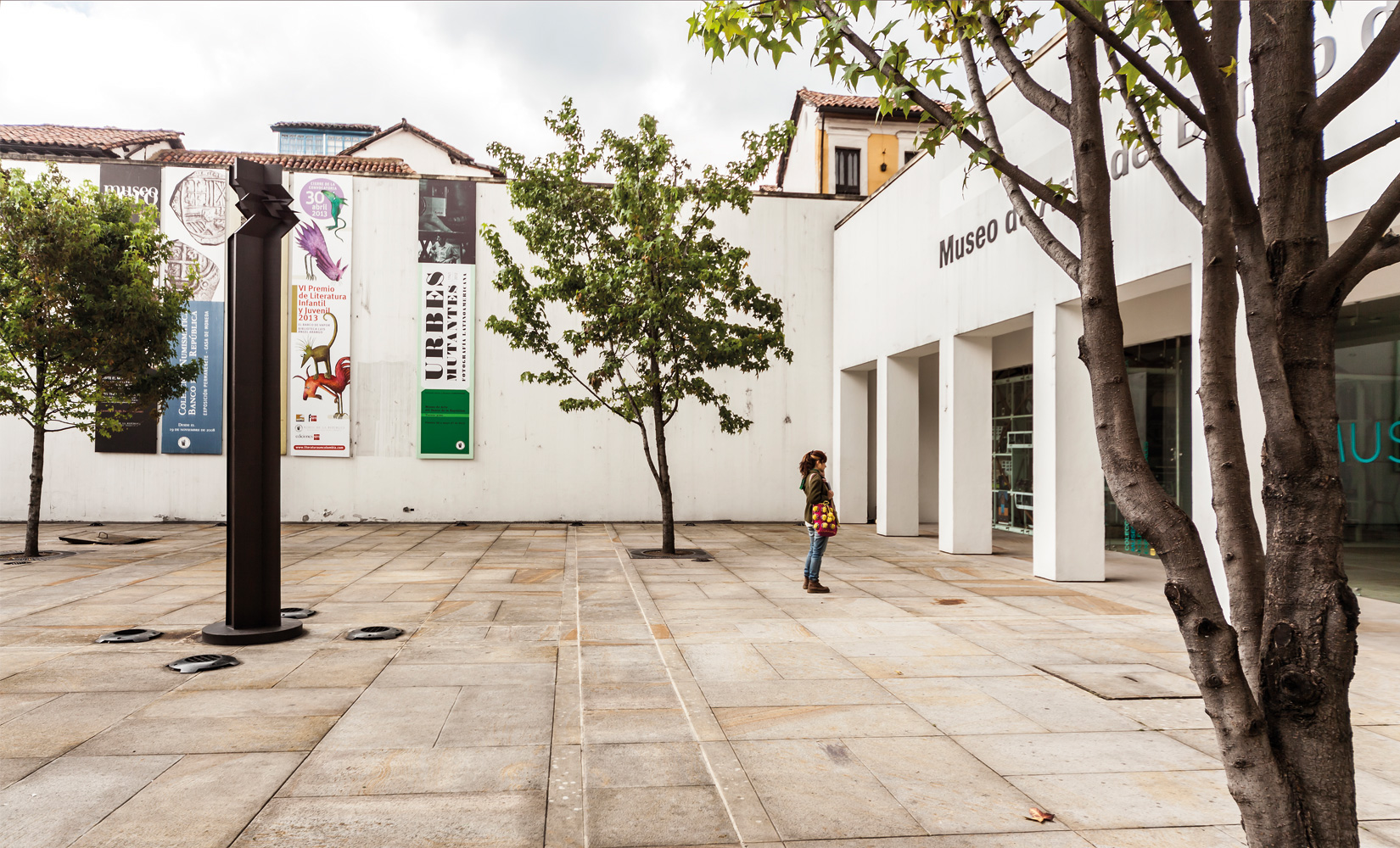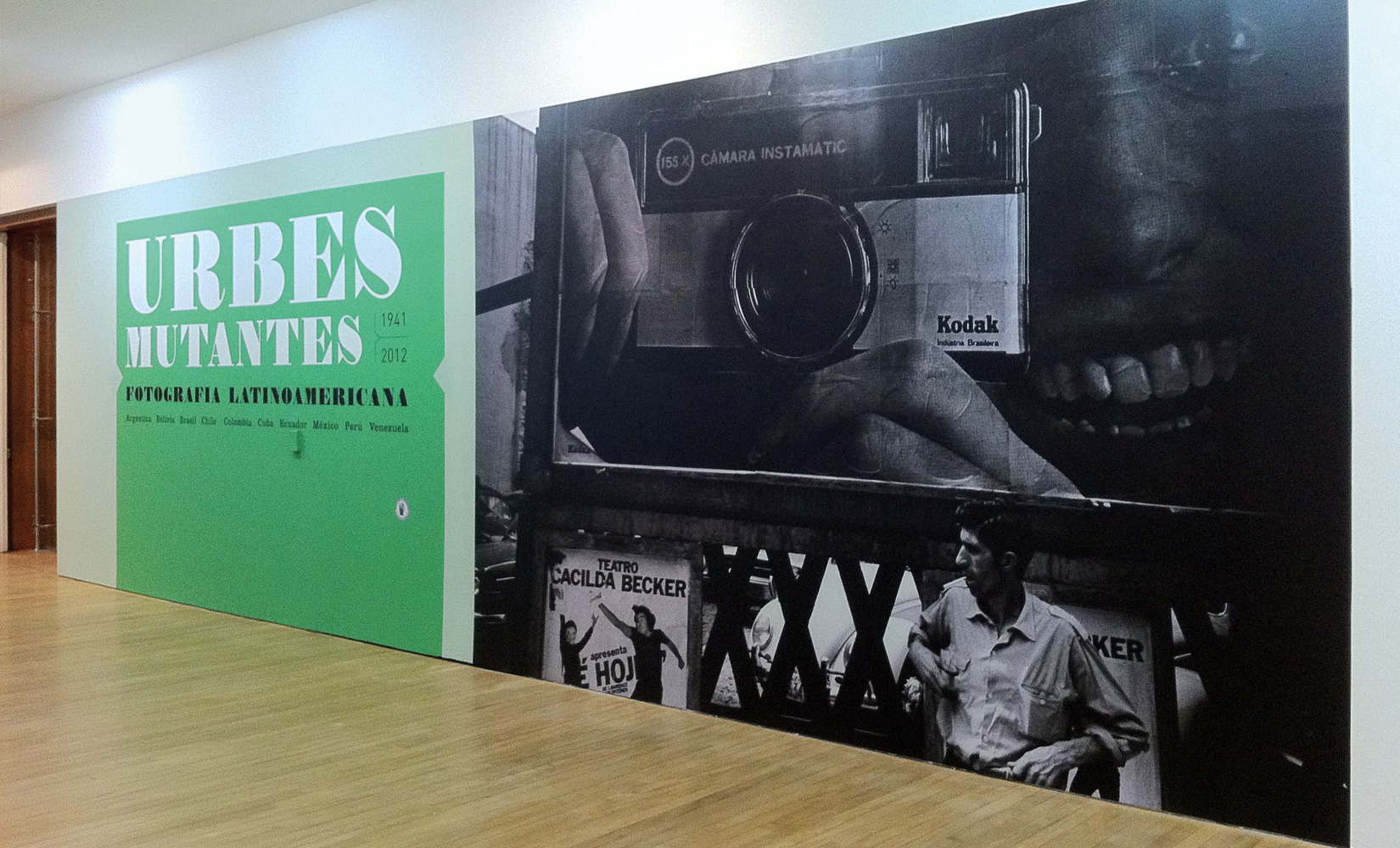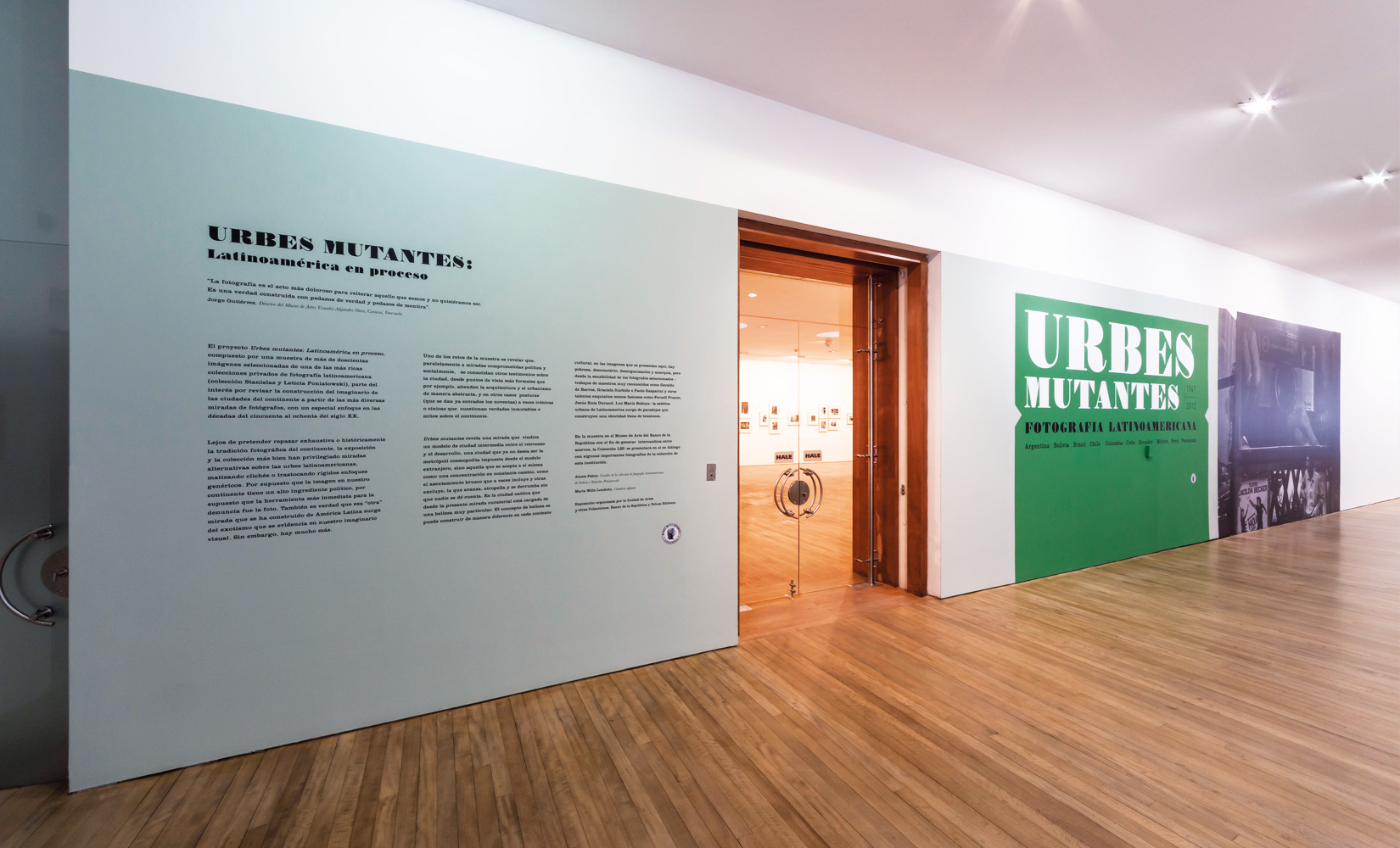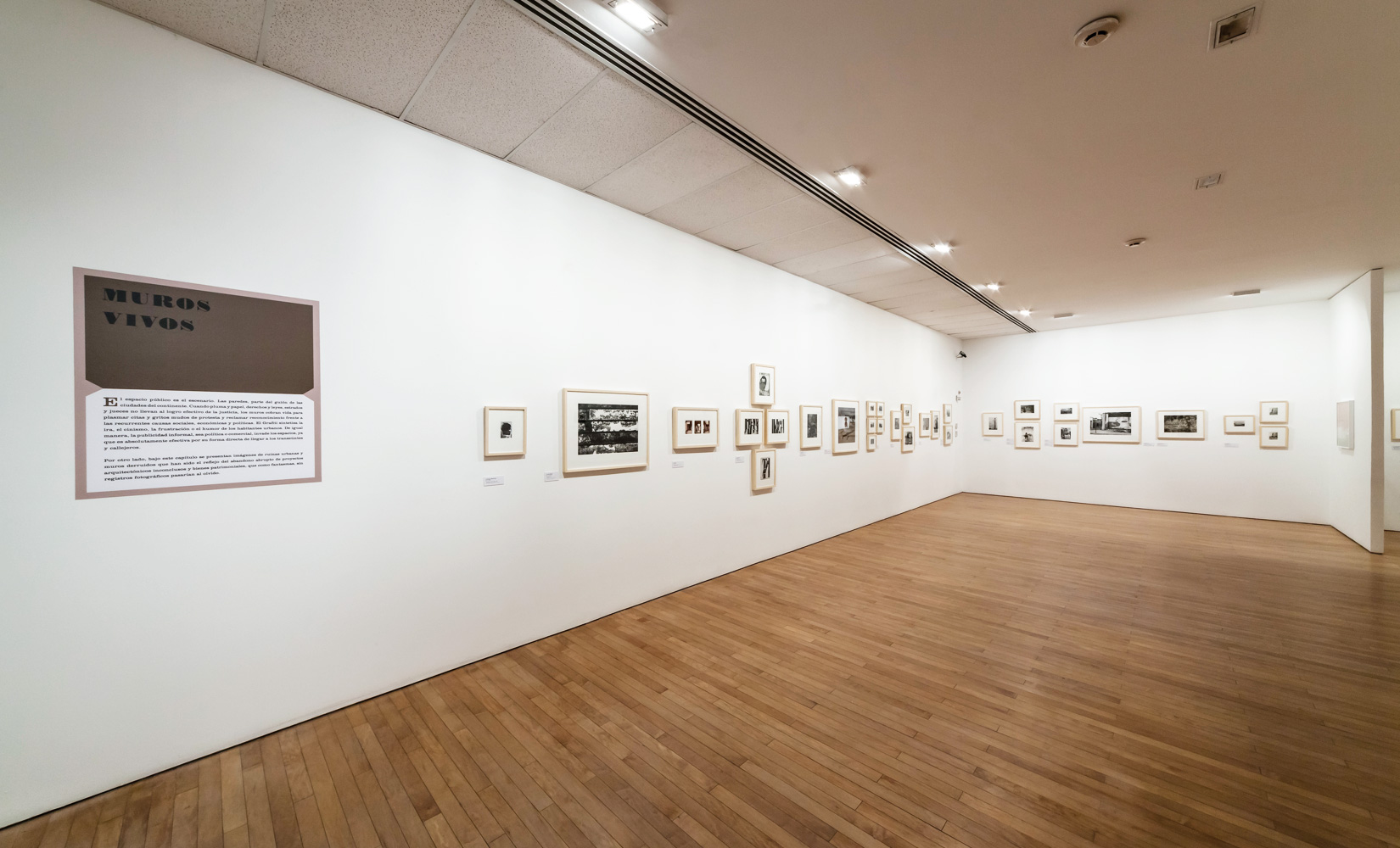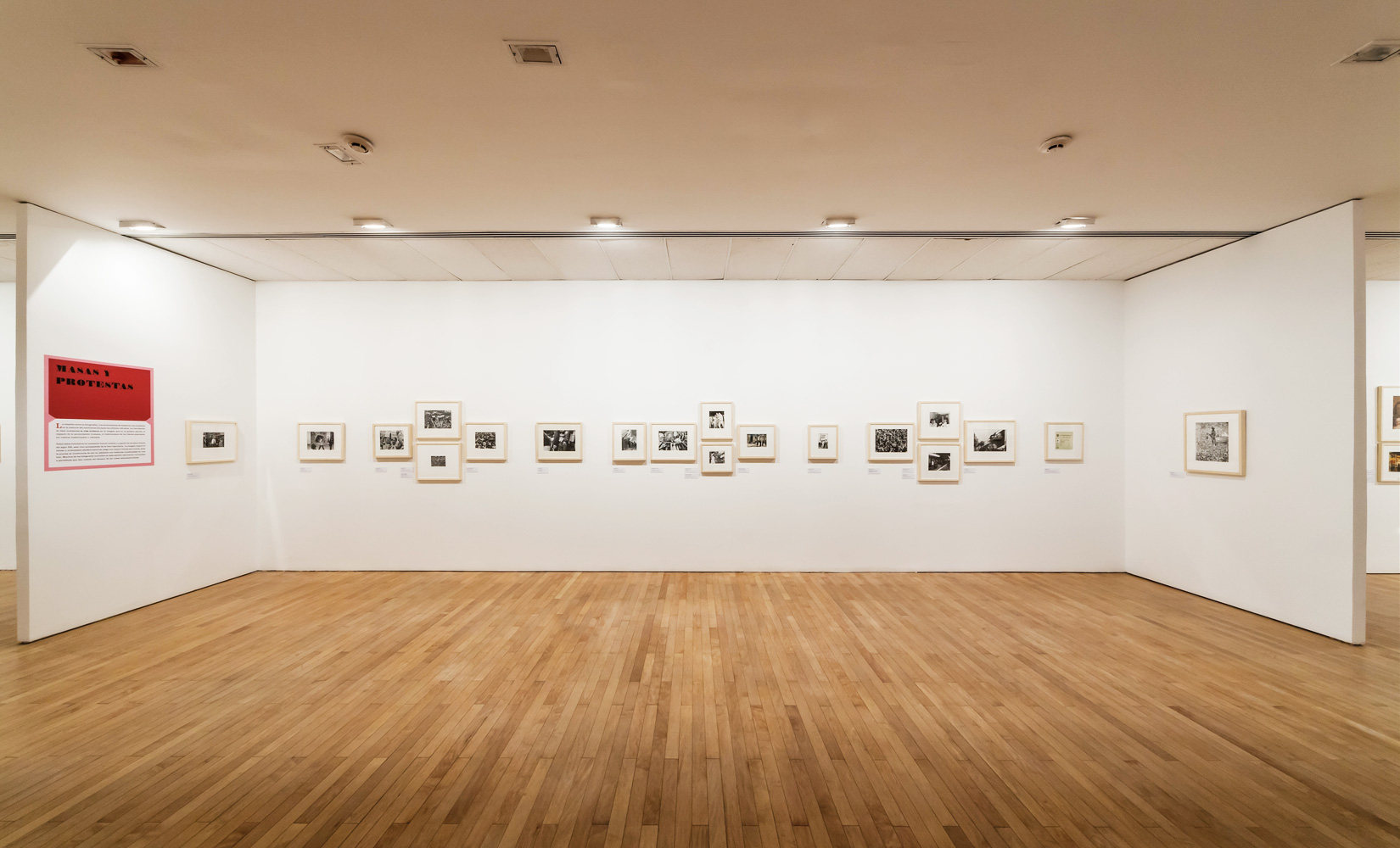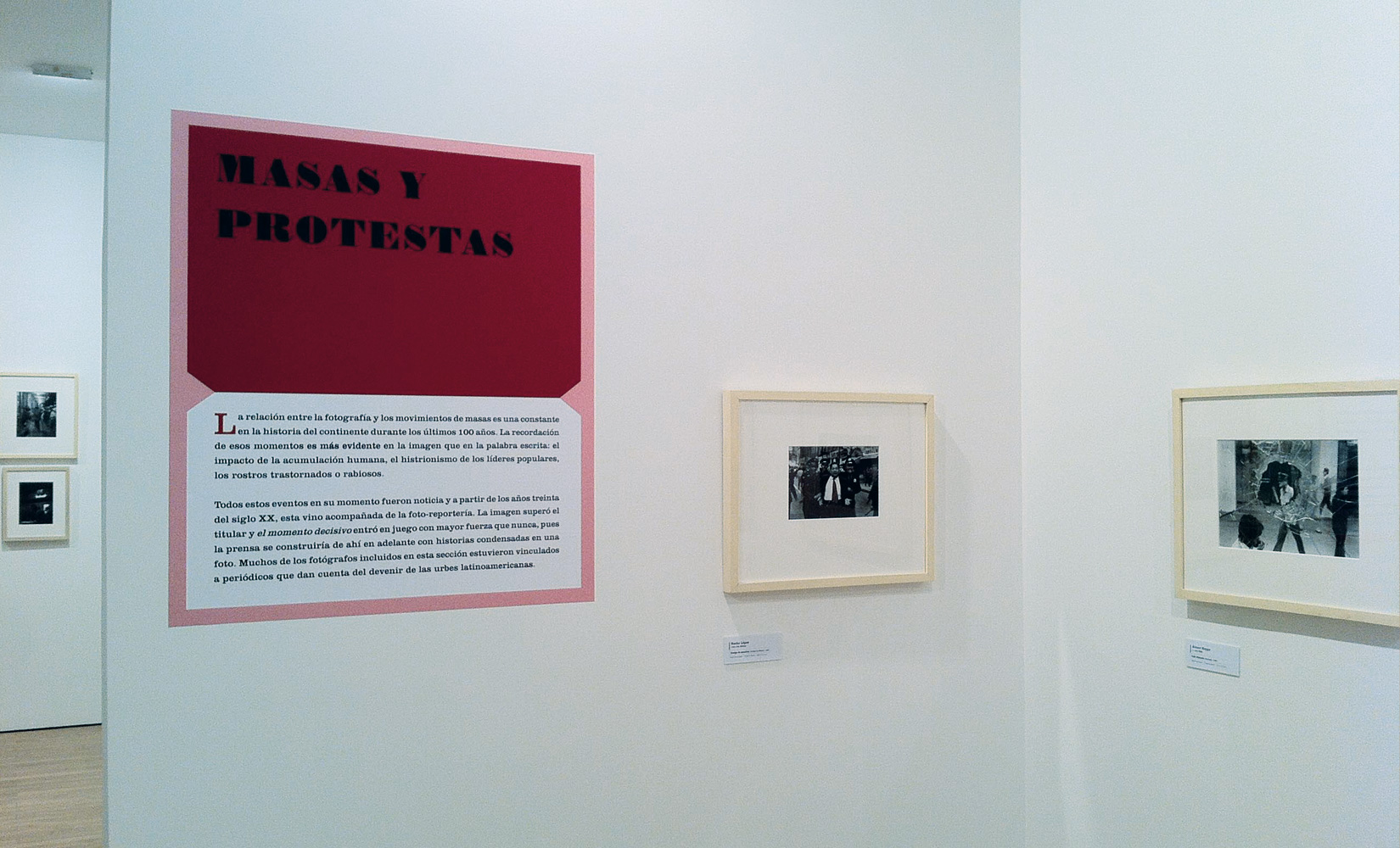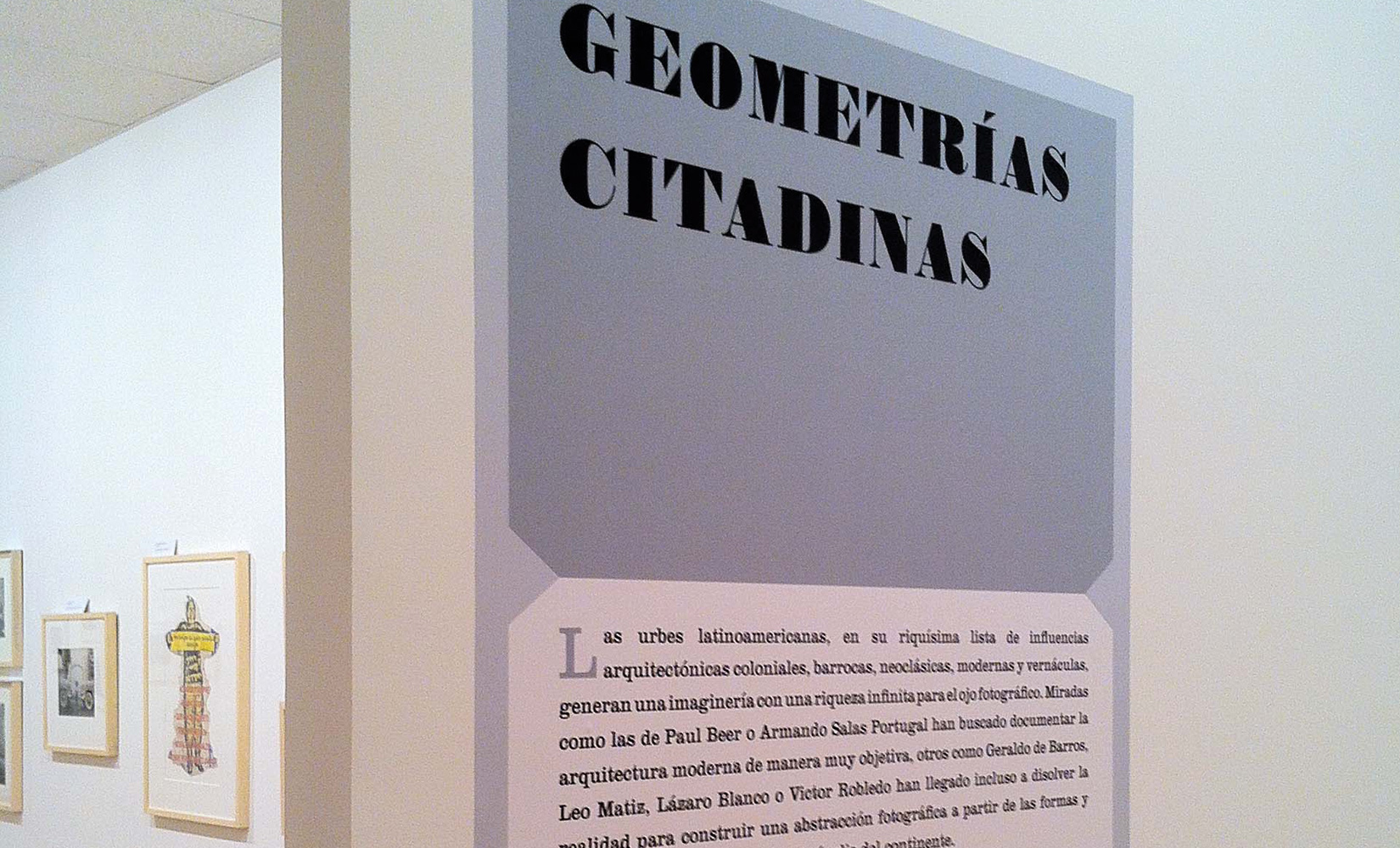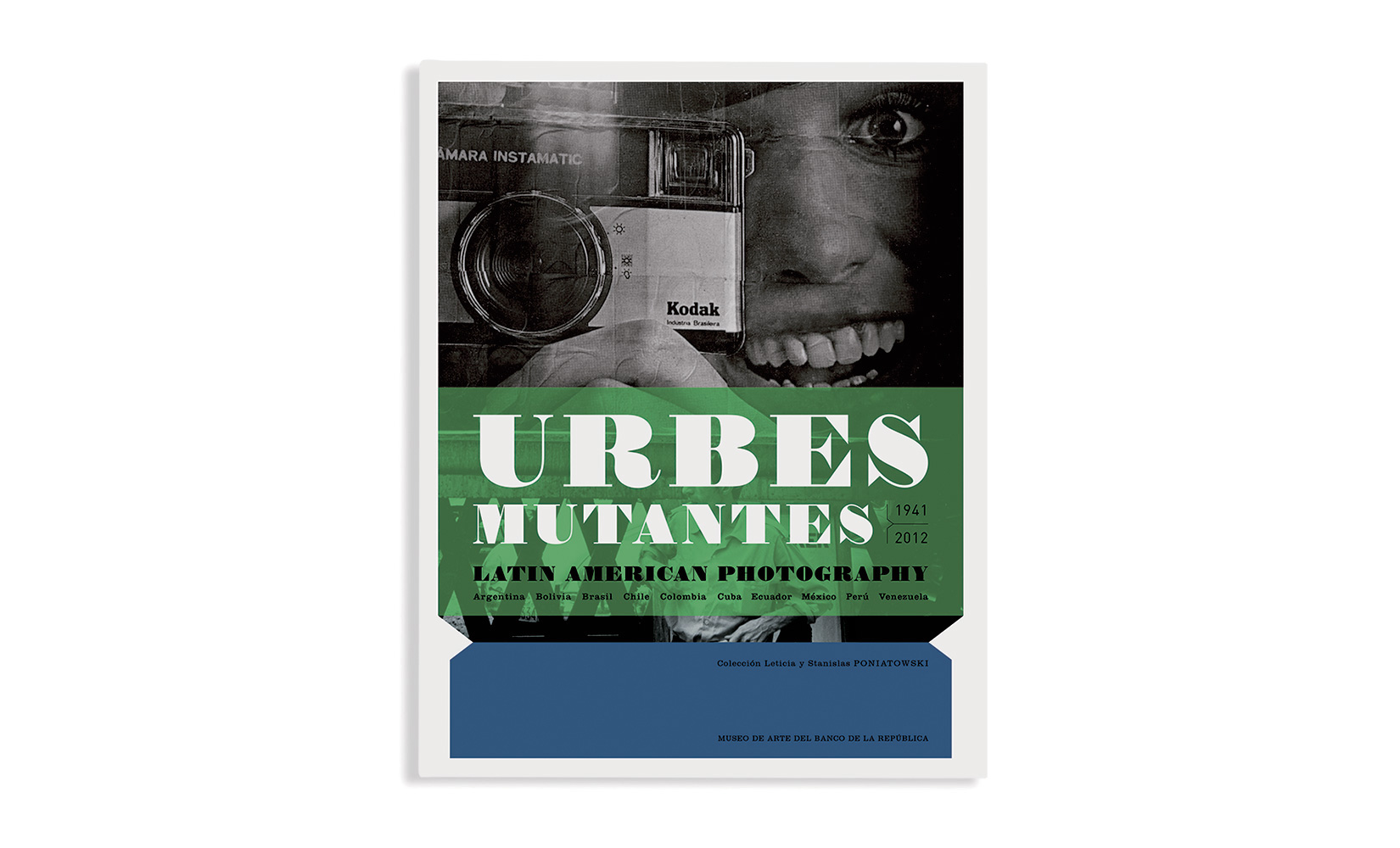 URBES MUTANTES 1944-2013. ICP, New York, USA & Museo de Arte del Banco de la República, Bogota, Colombia
Colección Leticia y Stanislas Poniatowski
Curated by Alexis Fabry & María Wills
Event: Urbes Mutantes
Places: ICP (International Center of Photography), New York, USA & Museo de Arte del Banco de la República, Bogota, Colombia
Date New York: May 16th – September 7th 2014
Date Bogota: February 27th – May 27th 2013
Exhibition design: Olivier Andreotti (Toluca Studio)
Urbes Mutantes: Latin American Photography 1944–2013 is a major survey of photographic movements in Argentina, Brazil, Chile, Colombia, Cuba, Mexico, Peru, and Venezuela. Taking the « mutant, » morphing, and occasionally chaotic Latin American city as its focus, the exhibition draws particularly on street photography's depictions of the city during decades of political and social upheaval. It is divided into sections that explore public space as a platform for protest, popular street culture, the public face of poverty, and other characteristics of the city as described in photographs. Dispensing with arbitrary distinctions between genres of photography—art photography, photojournalism, documentary—Urbes Mutantes points to the depth and richness of the extensive photographic history of the region.
Drawn from the collection of Leticia and Stanislas Poniatowski, the exhibition was first shown at the Museo de Arte del Banco de la República in Bogota in 2013. It was co-curated by Alexis Fabry and María Wills, and is accompanied by a bilingual catalogue published by Toluca Editions.
Catalogue description:
RM + Toluca Éditions
Hardcover
534 pages – 24 x 30 cm
390 images
Bilingual edition : Spanish and English
ISBN RMV: 978-84-15118-52-7
February 2013
Graphic design: Olivier Andreotti
The collection of Stanislas and Leticia Poniatowski, one of the richest private collections of Latin American photography in the world, is the starting point of the project Mutant Cities, which gathers images from the urban centers of this geographical, cultural, historical, and social region. Capturing the cities in their fleeting condition, they reveal the esthetics, ideals, and hopes that have been formulated around the trend toward "modernity" since the middle of the twentieth century.
The volume includes images taken by such masters as Paolo Gasparini, Lourdes Grobet, Óscar Pintor, Fernell Franco and other rediscovered talents who offer a wide-ranging vision of many important aspects of the Latin American city, from night life, popular street culture, mass movements, and political demonstrations, to the contrasts between modern and vernacular architectures.