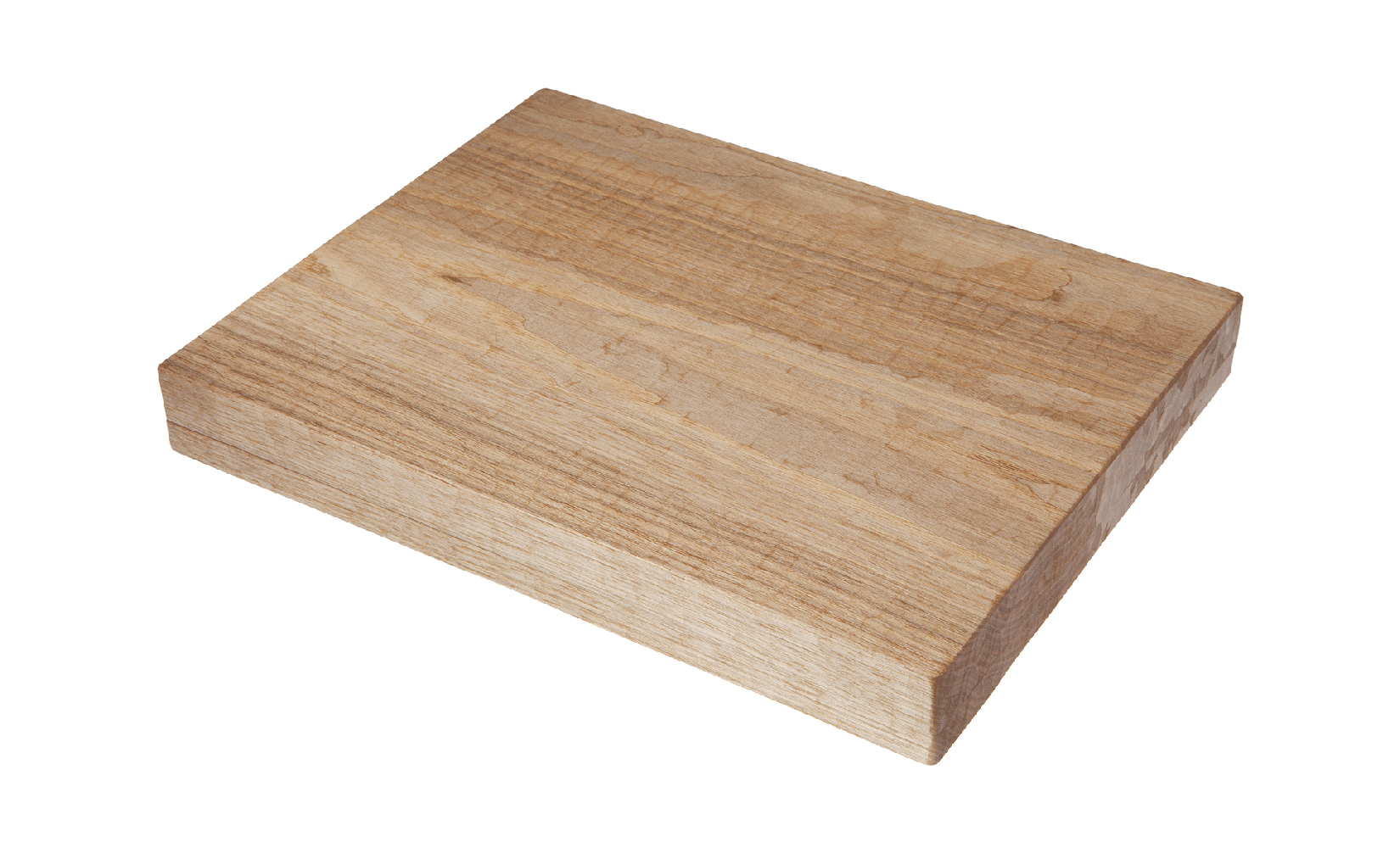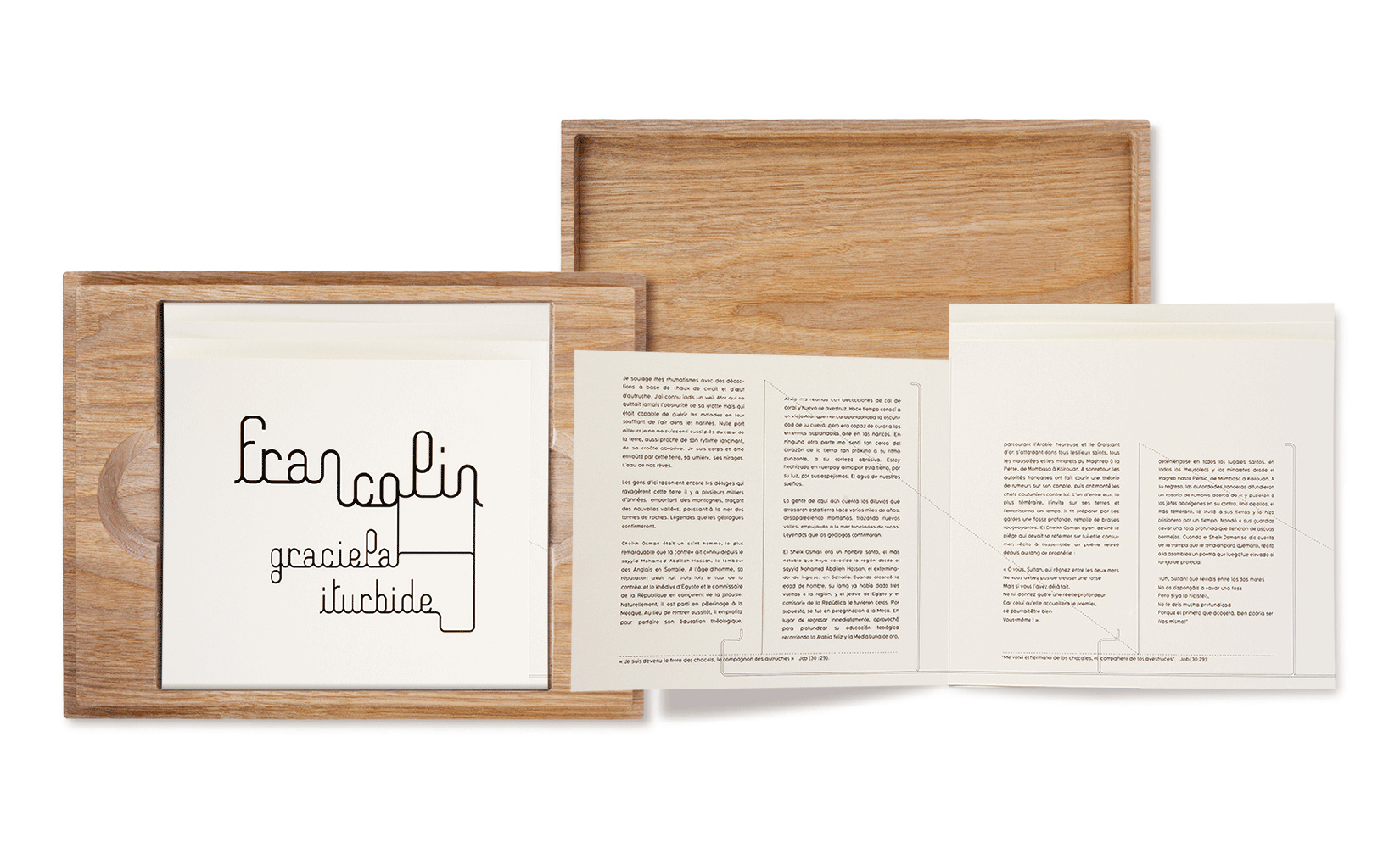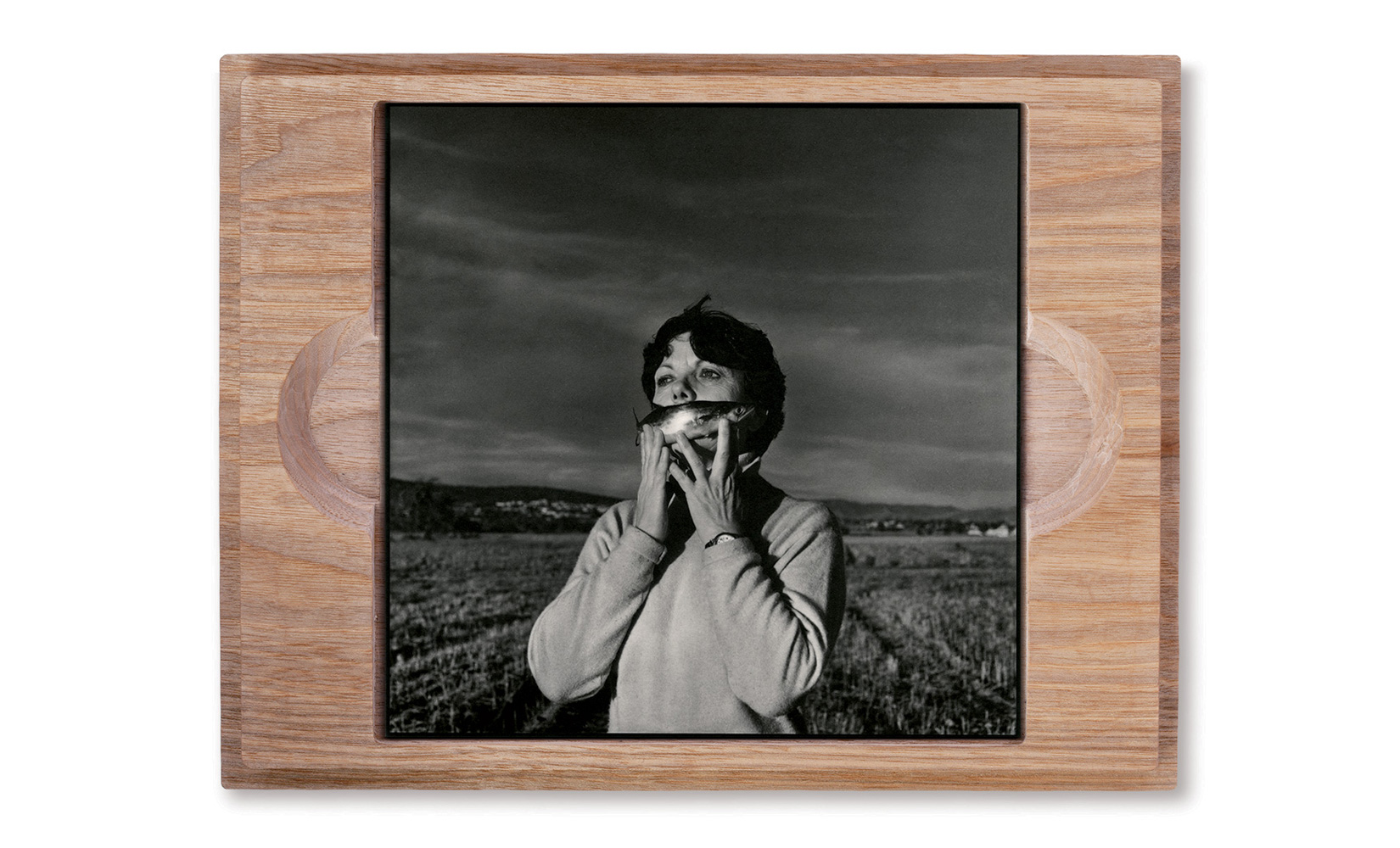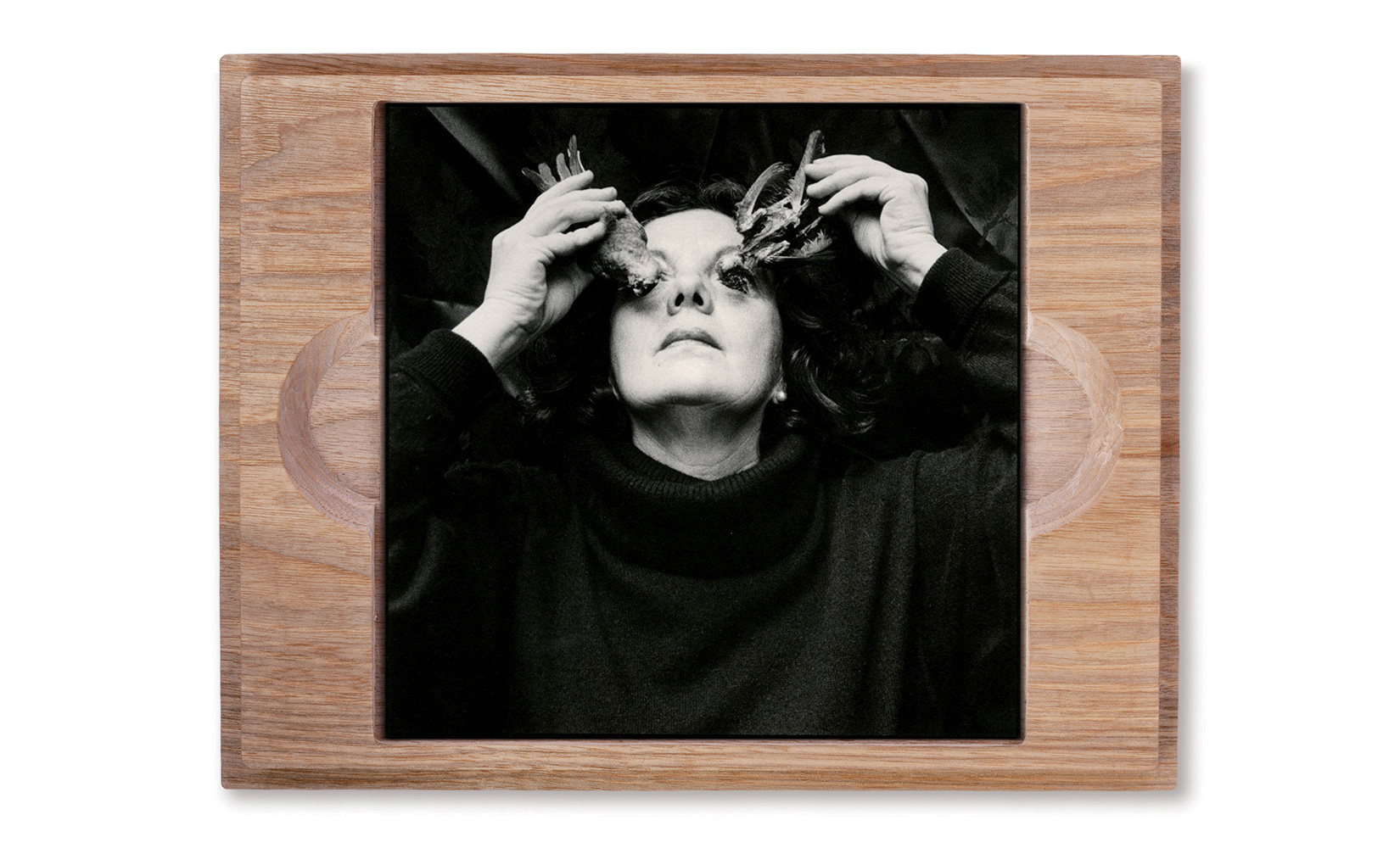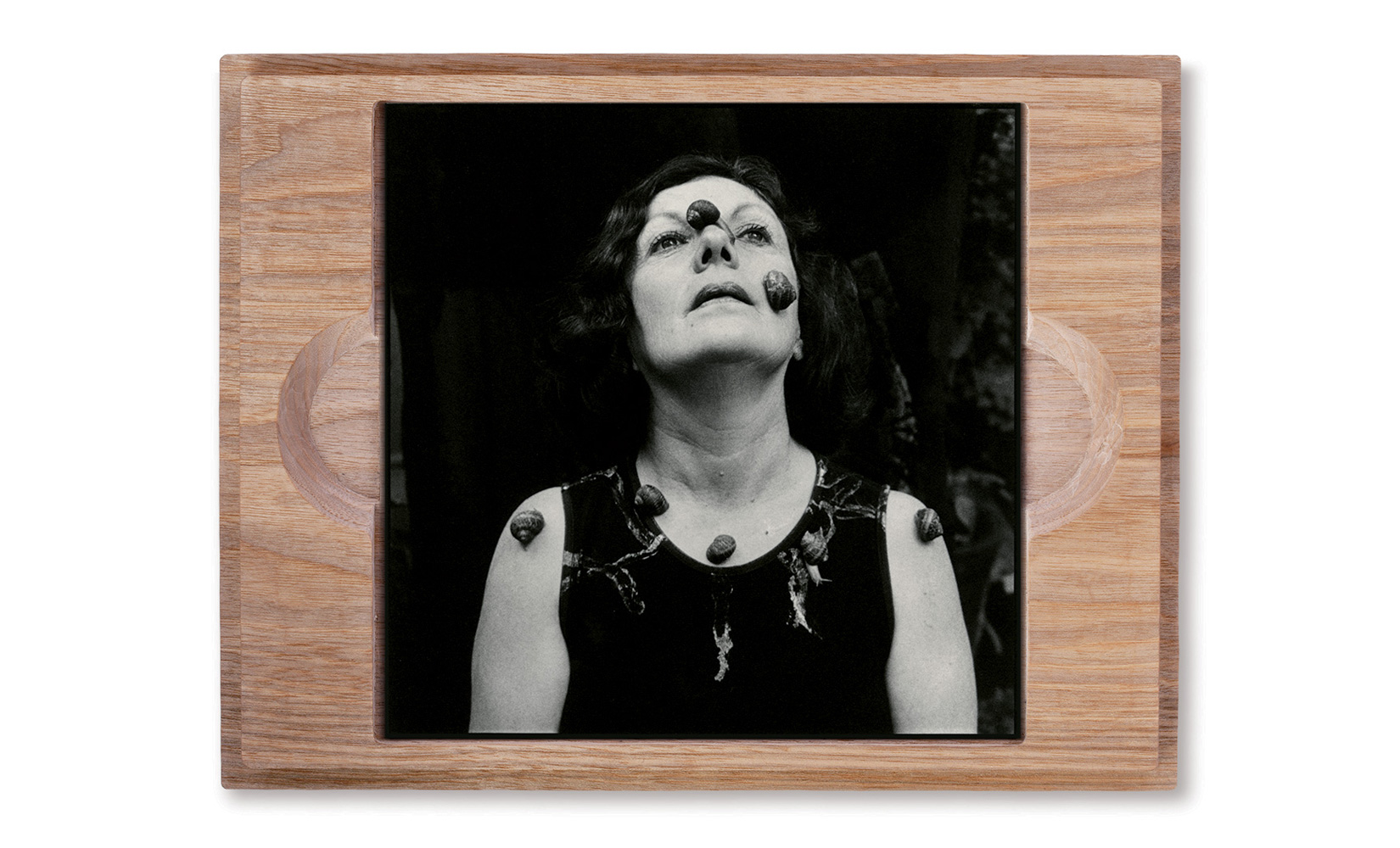 FRANCOLIN
vol. 15
Graciela Iturbide photographs
Abdourahman A. Waberi text
Ryuji Mitani case
Graciela Iturbide's self-portraits have given rise to a story all about controlled violence. Waberi has summoned up the life of a frustrated rioter in an imaginary country, a wreck, cut off from Western society who sees himself as part of the animal species. Francolin finds relief for "his rheumatism with concoctions based on whitewash and ostrich eggs". The story is divided into segments, each one taking up one of the four sections of the book which get smaller as the story unfolds.
Graciela Iturbide
Graciela Iturbide was born in México City. During her studies at film school, she met Manuel Álvarez Bravo who invited her, in 1970, to work as his assistant. Haunted by death and the sacred, her work is infused with indigenous rites of passages and rituals. Considered one of the major figures of contemporary photography, she received, in 2008, the Hasselblad prize. She has had over twelve books published, among them Mujeres de Juchitán (Ediciones Toledo, 1985), En nombre del padre (Ediciones Toledo, 1993) and Naturata (Toluca Éditions, 2004).
Abdourahman A. Waberi 
Abdourahman A. Waberi was born in 1965 in Djibouti town in what was still the French coast of Somalia. He left his country in 1985 and currently lives in France. He is the author of some 12 works of fiction, characterized by a free style of writing, rich in metaphors, that is part of a continuing poetic production steeped in the atmosphere and landscape of the Horn of Africa. Translated into many languages, his work has reached critical acclaim both in France and abroad.
Ryuji Mitani
Ryuji Mitani was born in Fukui, Japan, in 1952. His work as a craftsman carpenter is exclusively limited to objects for the table, sculpted out of precious woods. His objects are exhibited in some of Japan's most prestigious museums and galleries.
Description:
4 original signed photographs (platinum prints)
Case made of Japanese walnut hollowed out with a chisel by Mitani himself
23,5 x 30 x 3,5 cm
Text in Spanish and French
Limited edition of 30 copies  + 3 H.C  + 5 A.P
April 2009
Graphic design: Olivier Andreotti