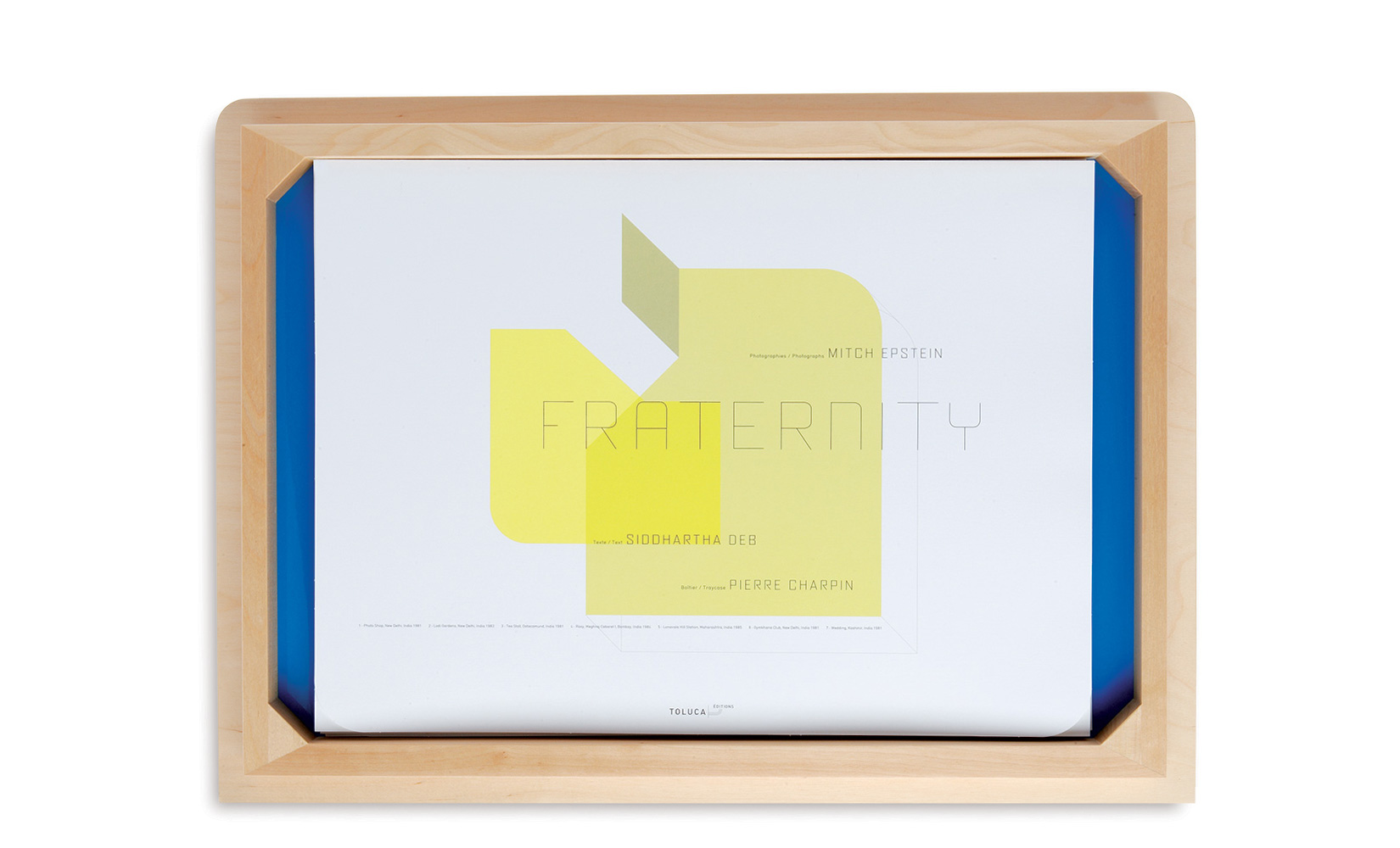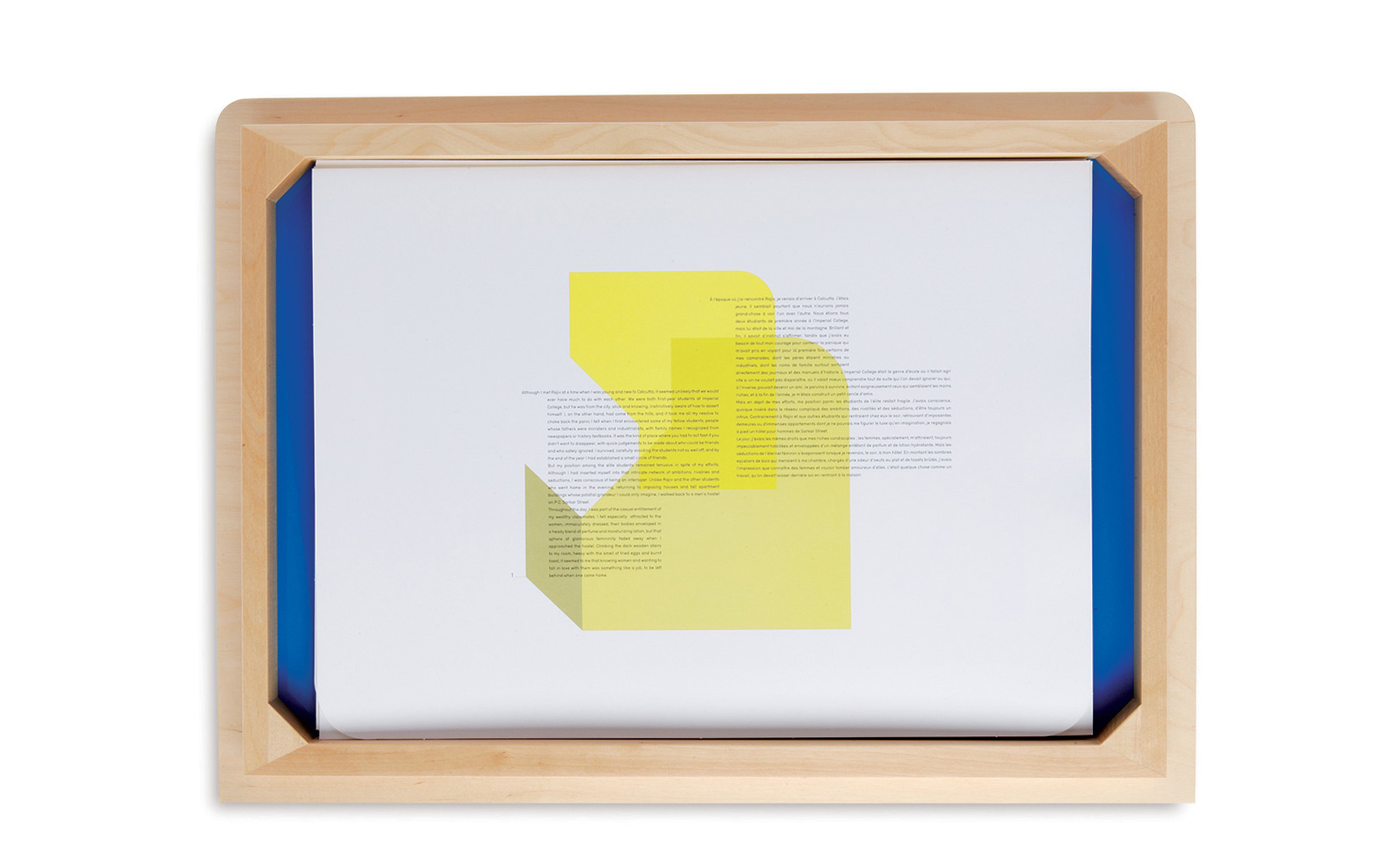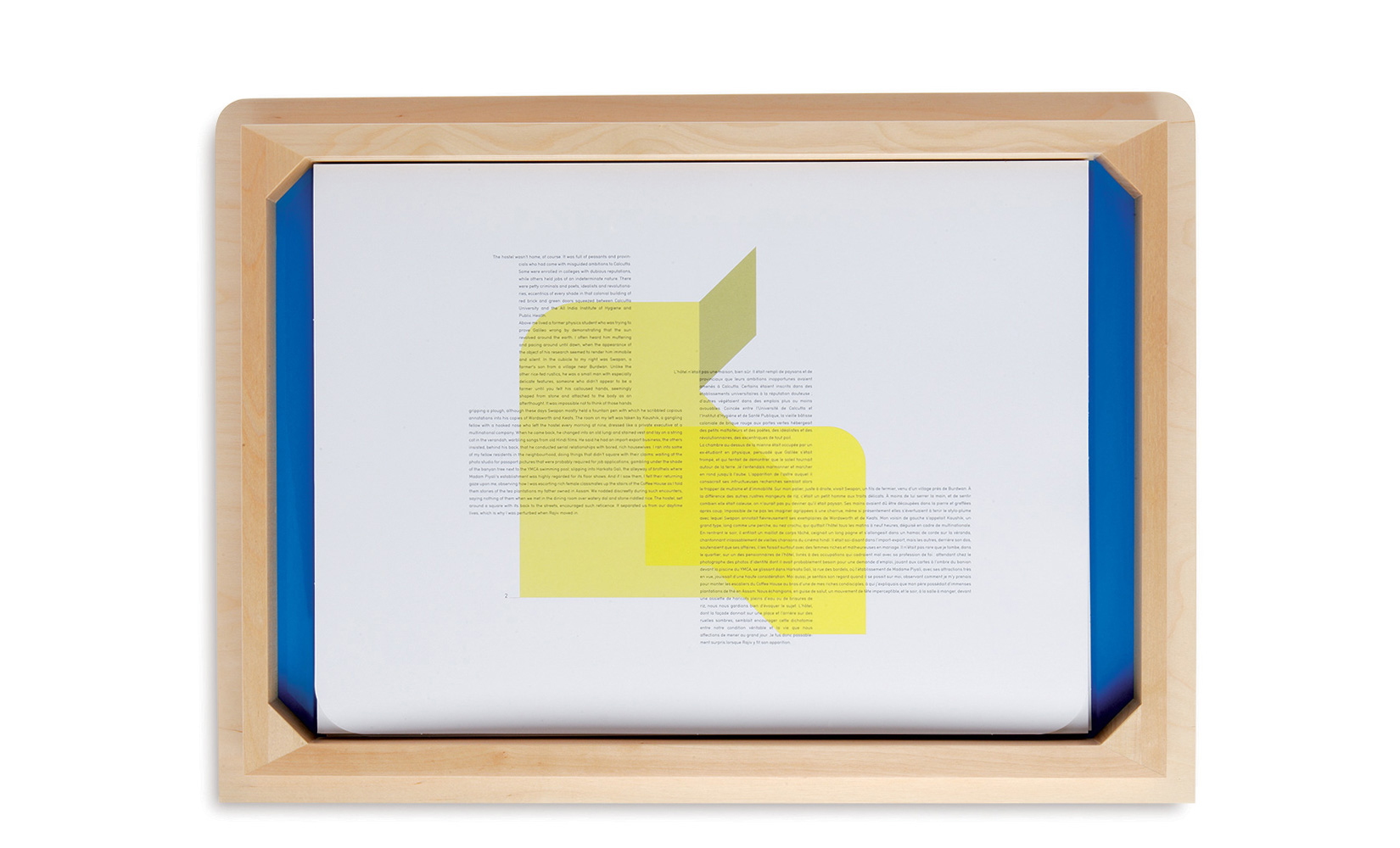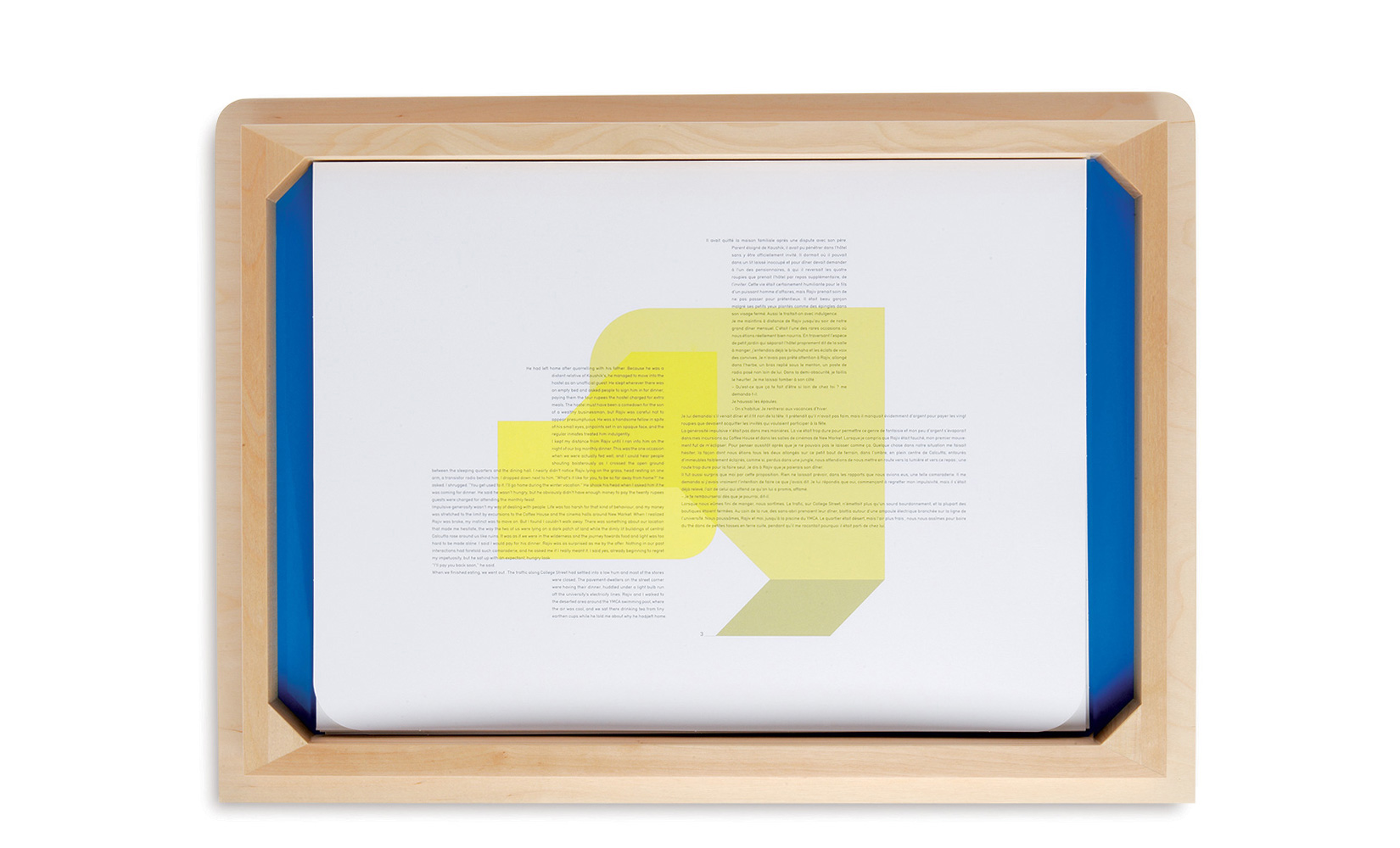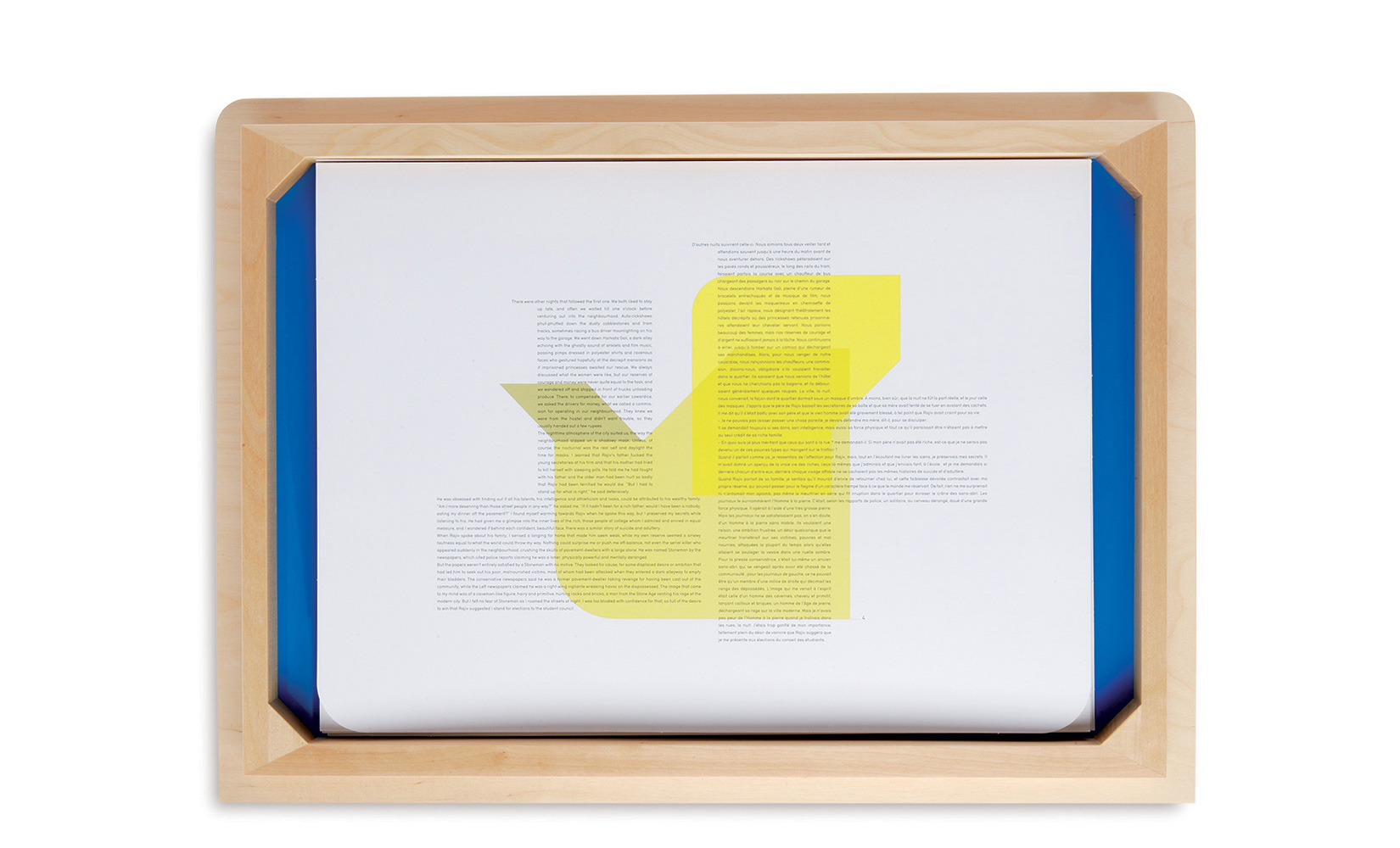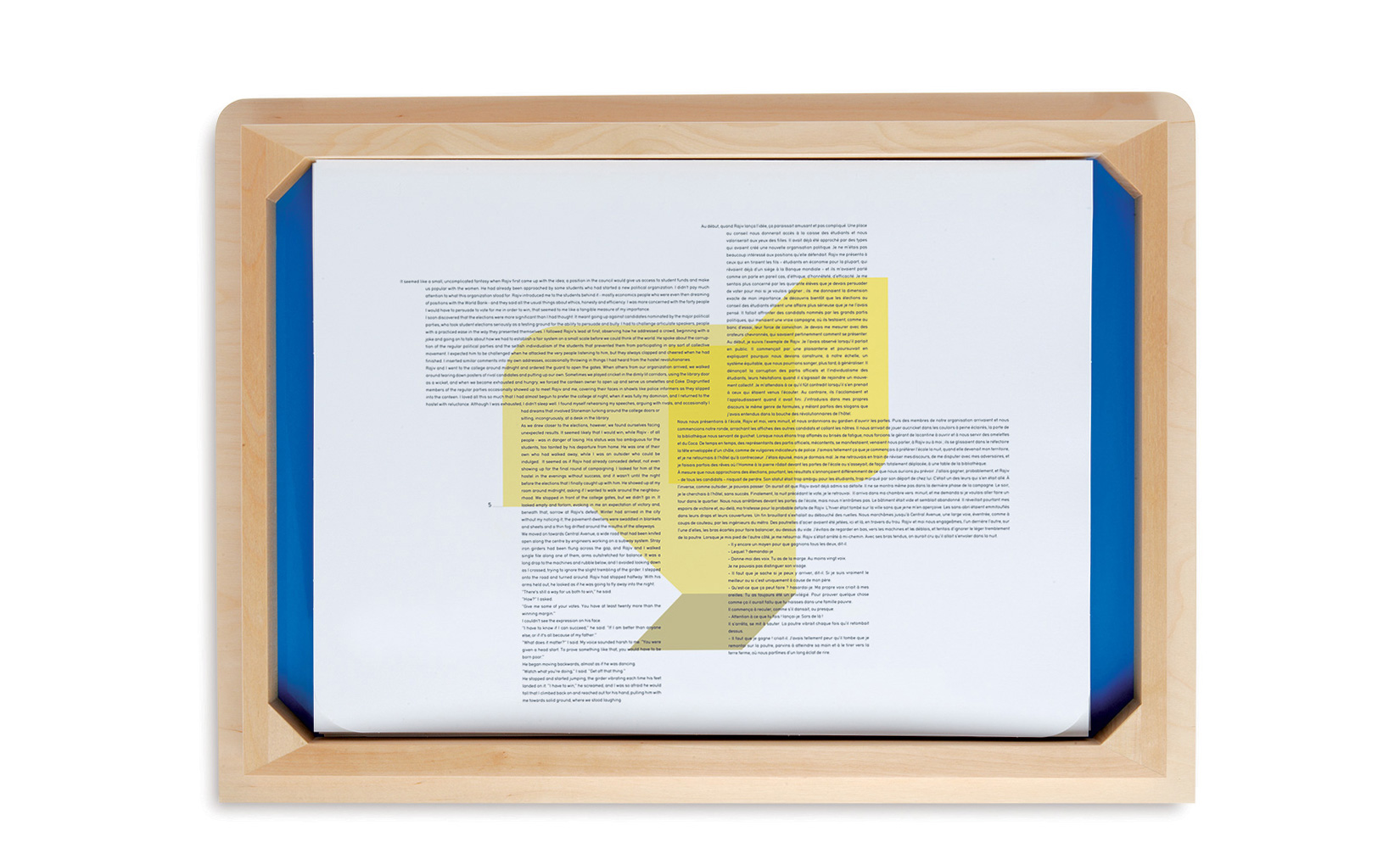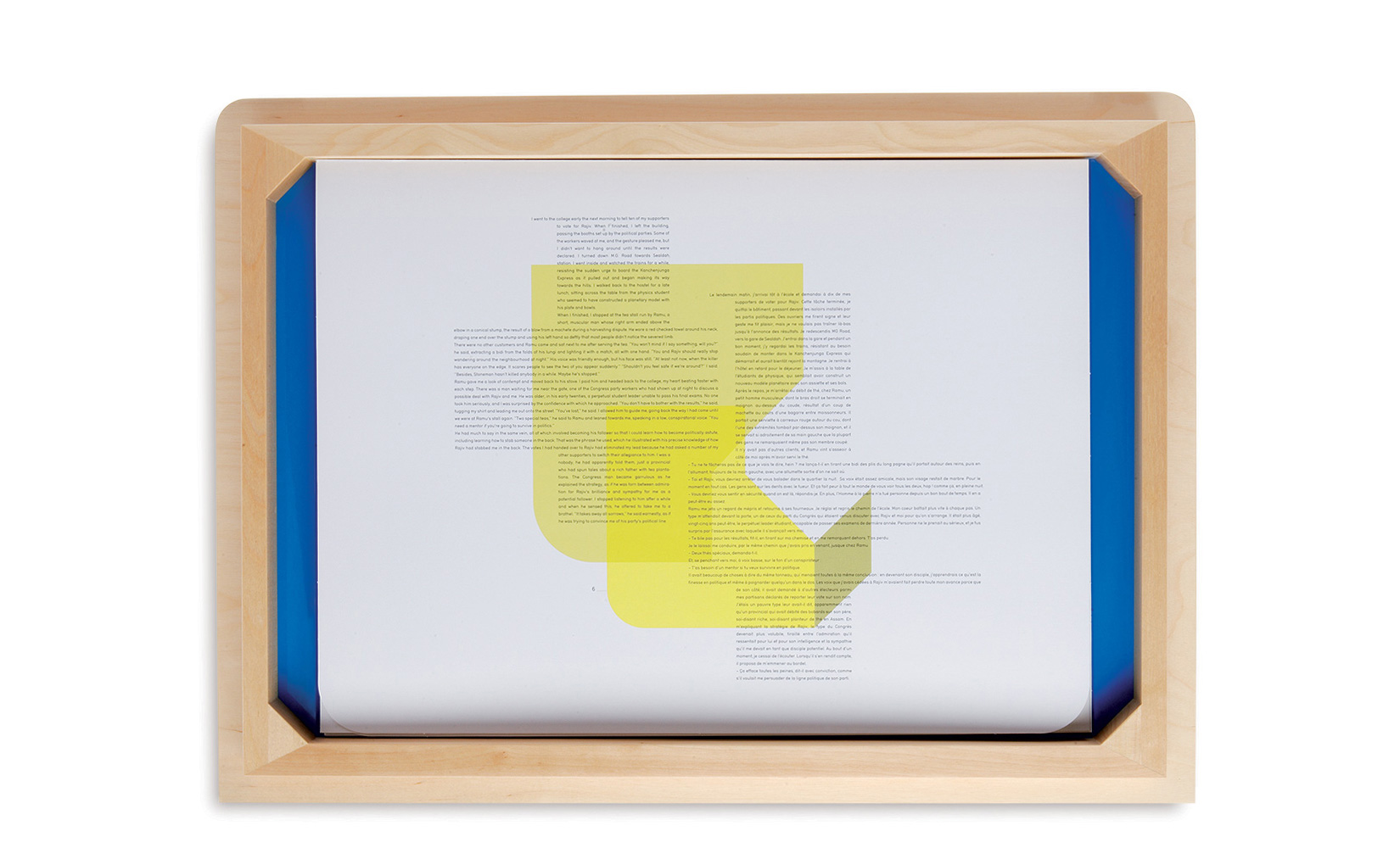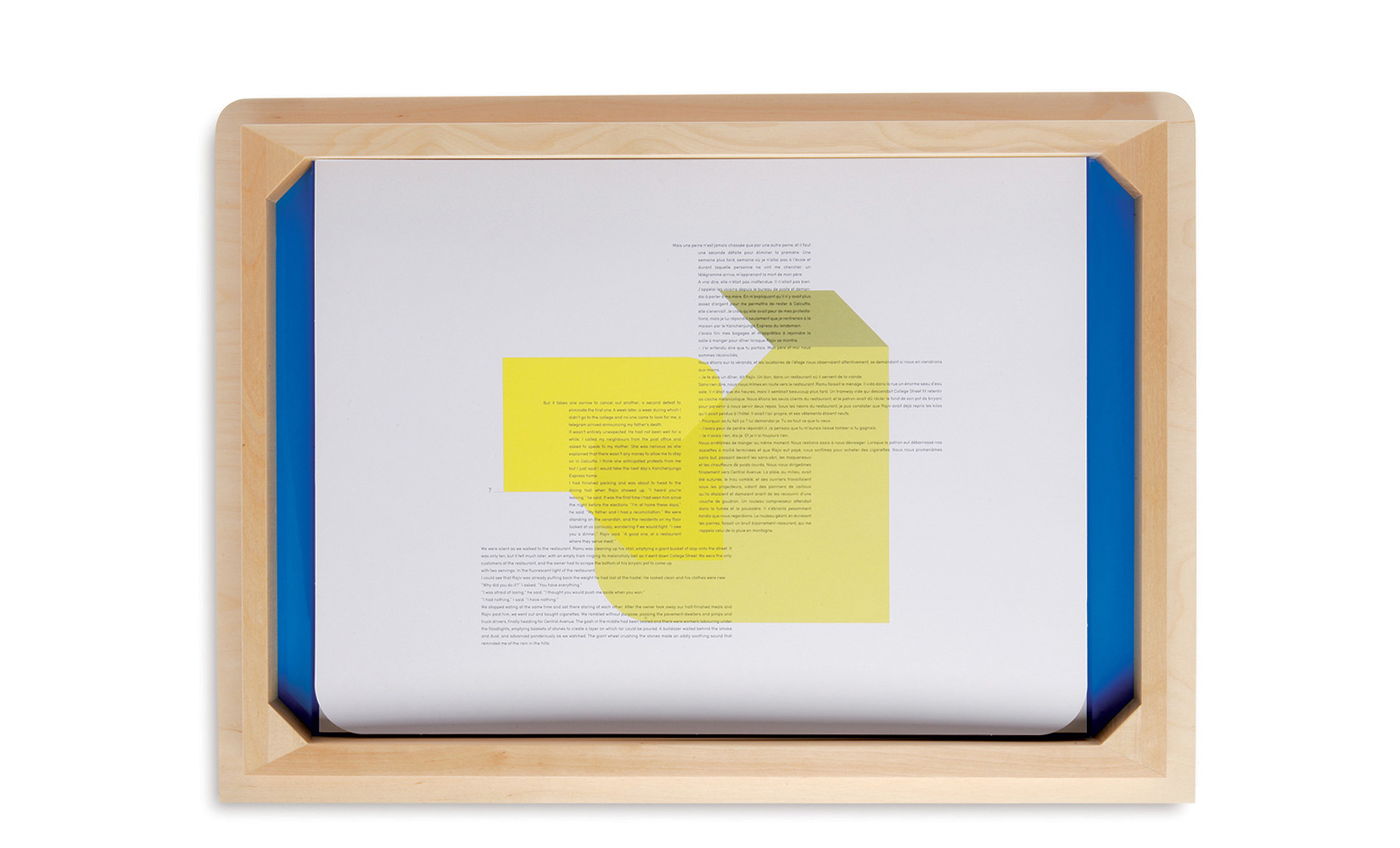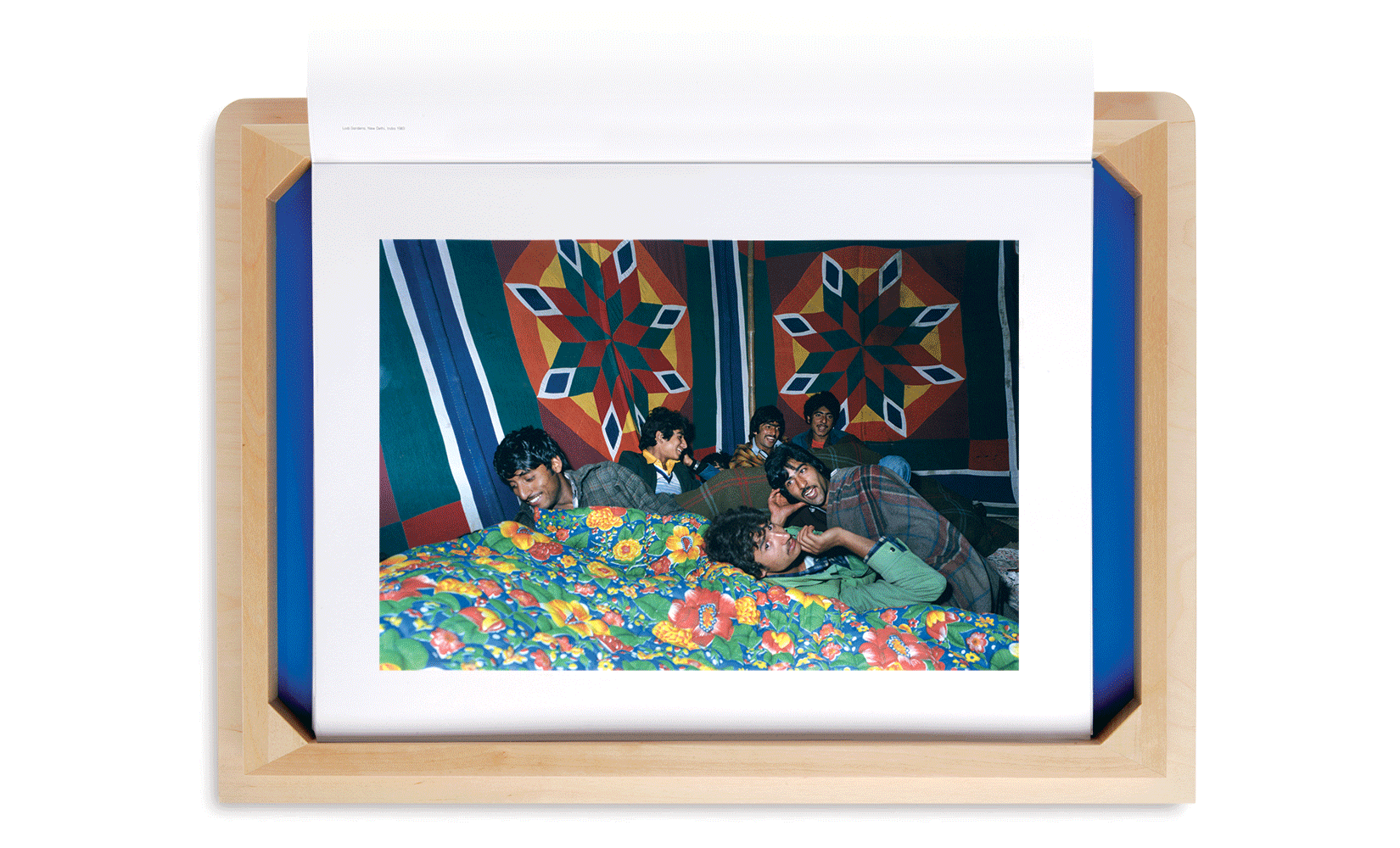 FRATERNITY
vol. 7
Mitch Epstein photographs
Siddharta Deb text
Pierre Charpin case
The author describes the daily life of two students at the University of Calcutta who come from very different social backgrounds, which they are both trying to escape from. The minute detail in which the author records their physical and mental movements and every change in mood finds its resonance in the refined prosaic nature of Mitch Epstein's photographs. Pierre Charpin designed a traycase with a blue lacquered lid as an echo of the photographer's strong emphasis on color and his ties with the Memphis movement. The text is fractured into seven modules, each contained within a uniform yellow form whose outlines recall the design of the casing.
Mitch Epstein
Mitch Epstein was born in 1952 in Holyoke, Massachusetts. His is one of the pioneers of color photography in the United States. His photos have been exhibited in numerous institutions throughout the world and form part of such prestigious collections as the Metropolitan Museum, New York, the MOMA and the Whitney Museum of American Art, New York. To this day he has had five books published: Recreation: American Photographs 1973-1988 (Steidl, 2005), Family Business (Steidl, 2003), The City (powerHouse Books, 2001), Vietnam: A Book of Changes (Norton/DoubleTake, 1996), Mitch Epstein: Work (Steidl, 2006).
Siddharta Deb 
Siddharta Deb was born in 1970 in North East India. His first novel, The point of return, was selected as Book of the Year by The Times Literary Supplement and The New York Times. His last novel, An Outline of the Republic (published in England and India as Surface) has just been published in paperback. He has written on India for the Boston Globe, the Columbia Journalism Review and the Guardian.
Pierre Charpin
A graduate of L'Ecole Nationale des Beaux-Arts in Bourges, Pierre Charpin  is known for his atypical designs charged with a strong plasticity, making him one of the leading figures in the avant-garde of French design. In tandem with his limited editions, and prototypical studies, he collaborates with various companies as Post Design, Zanotta, Montina, Venini, Alessi… He was awarded Designer of the Year at the Furniture Salon in Paris 2005.
Description:
7 original signed photographs (chromogenic prints), set in photo-corners
Case made of poplar wood, partially lacquered
58,8 x 42,6 x 4,9 cm
Text in French and English
Limited edition of 35 copies
June 2006
Graphic design: Olivier Andreotti