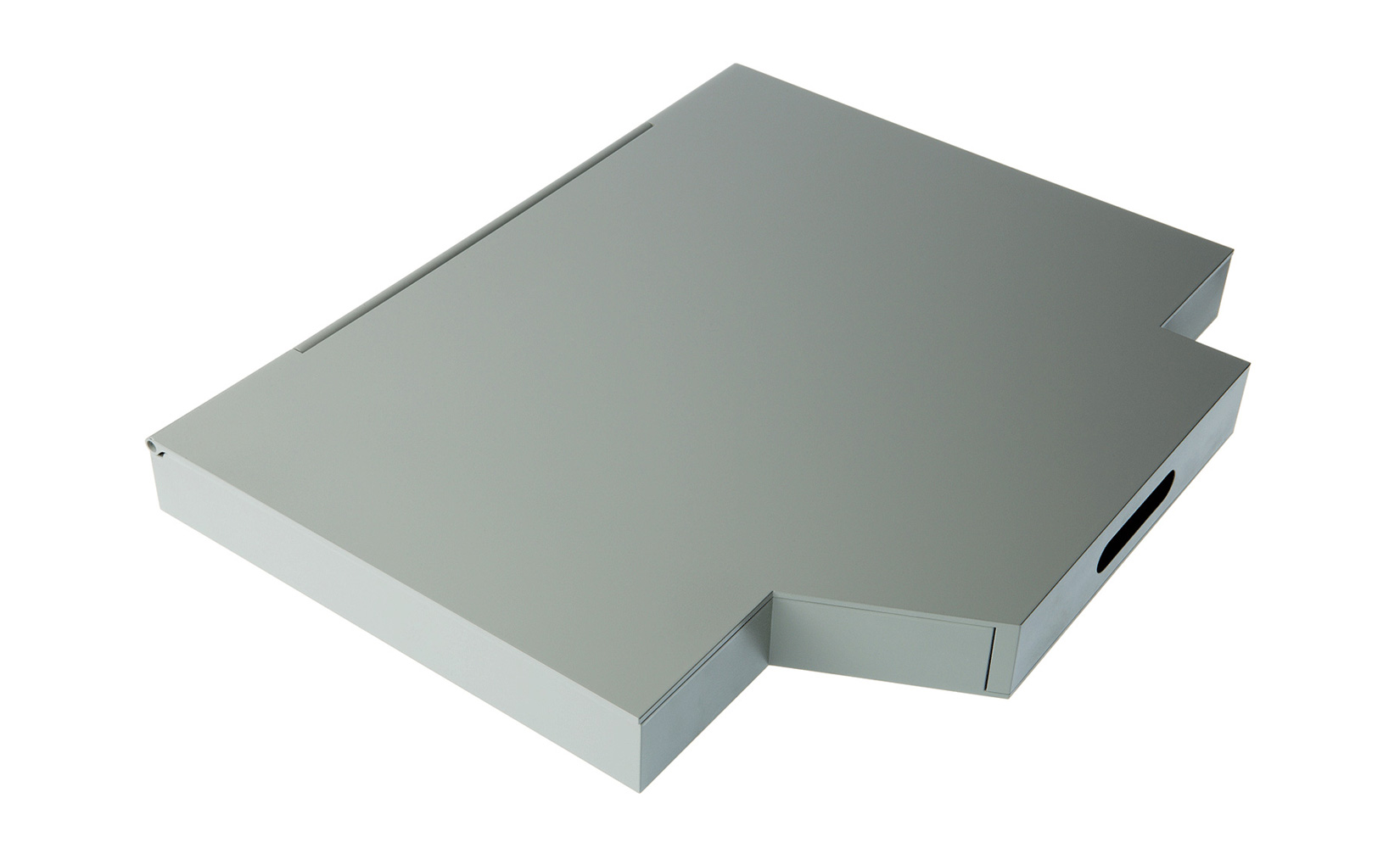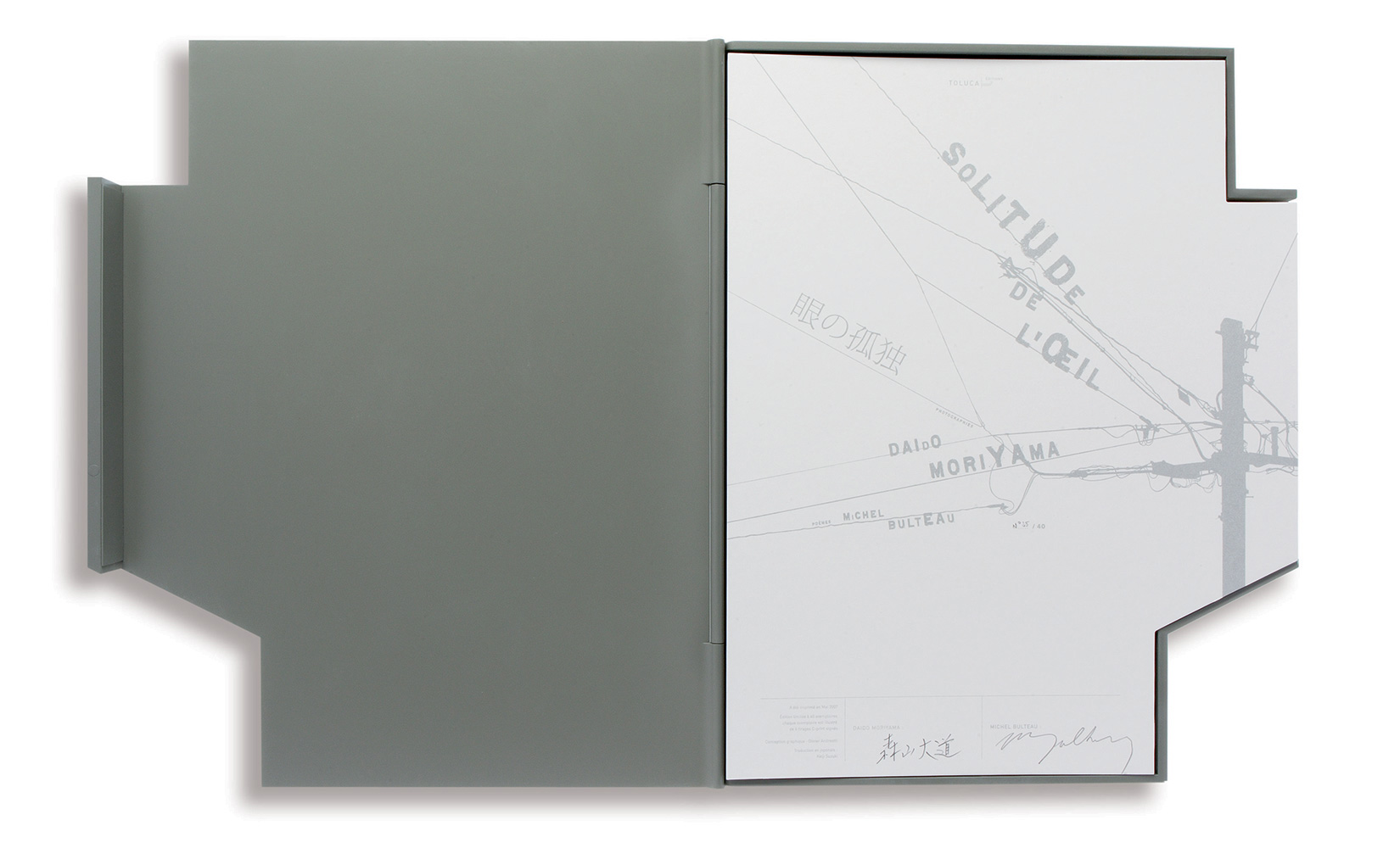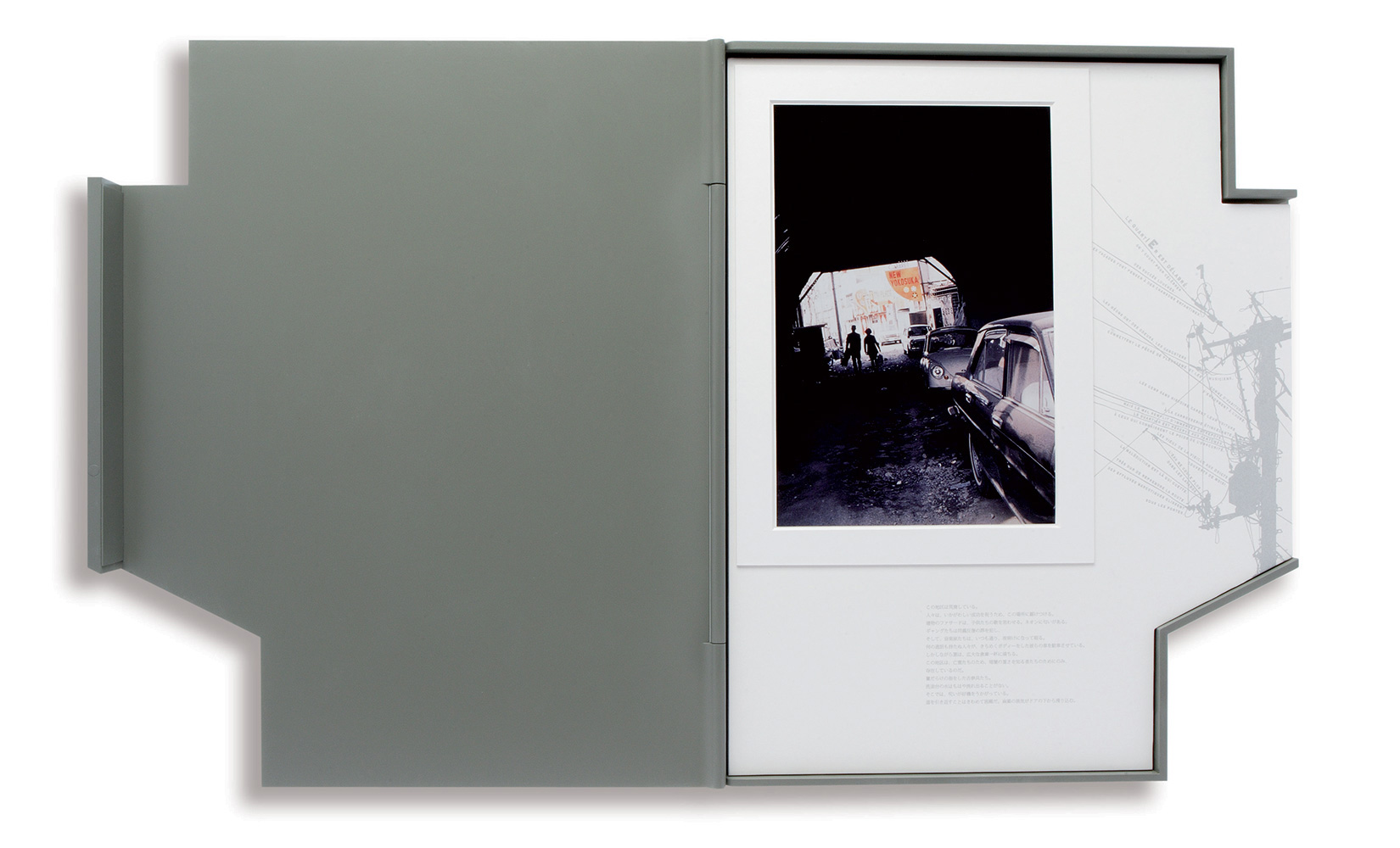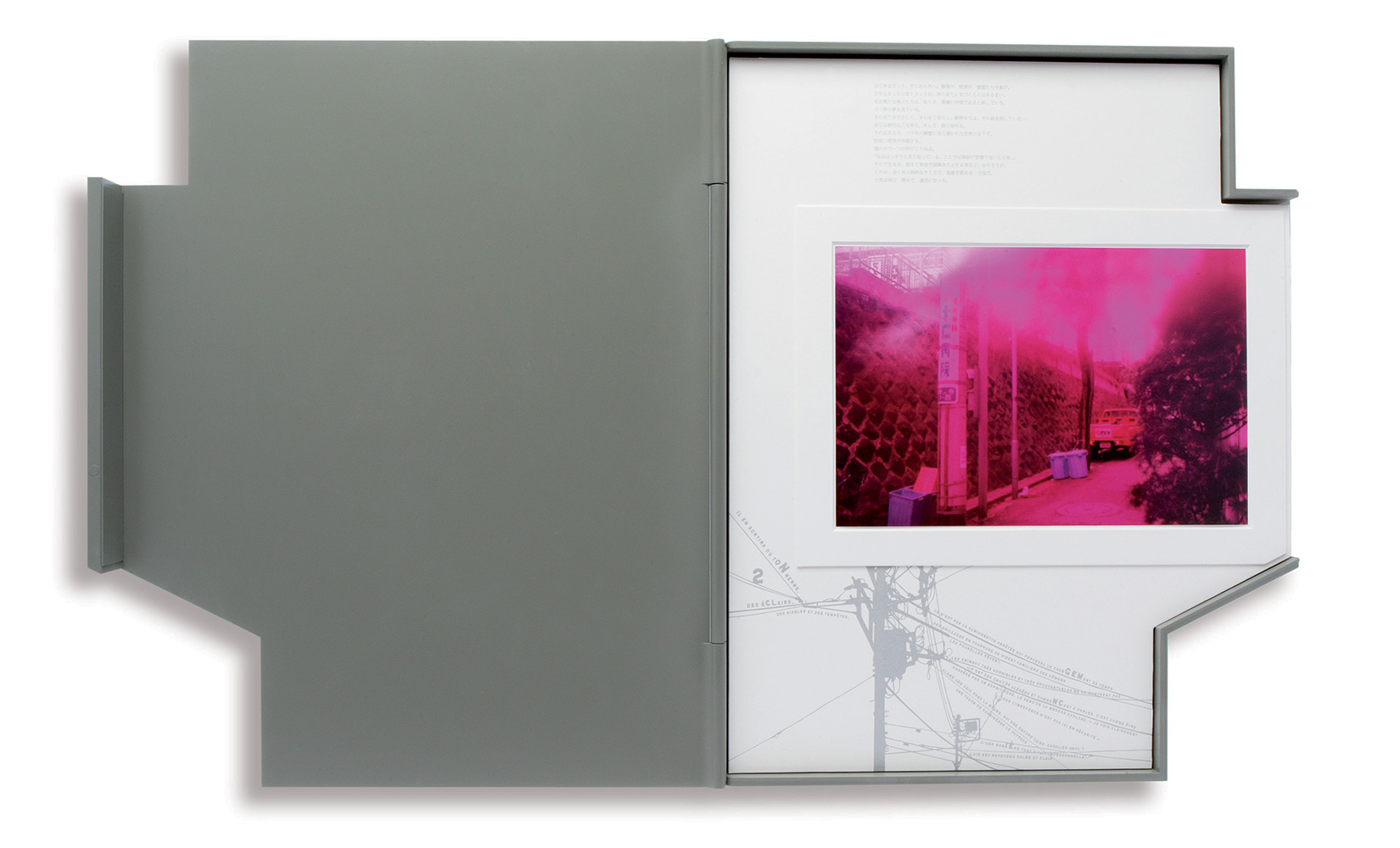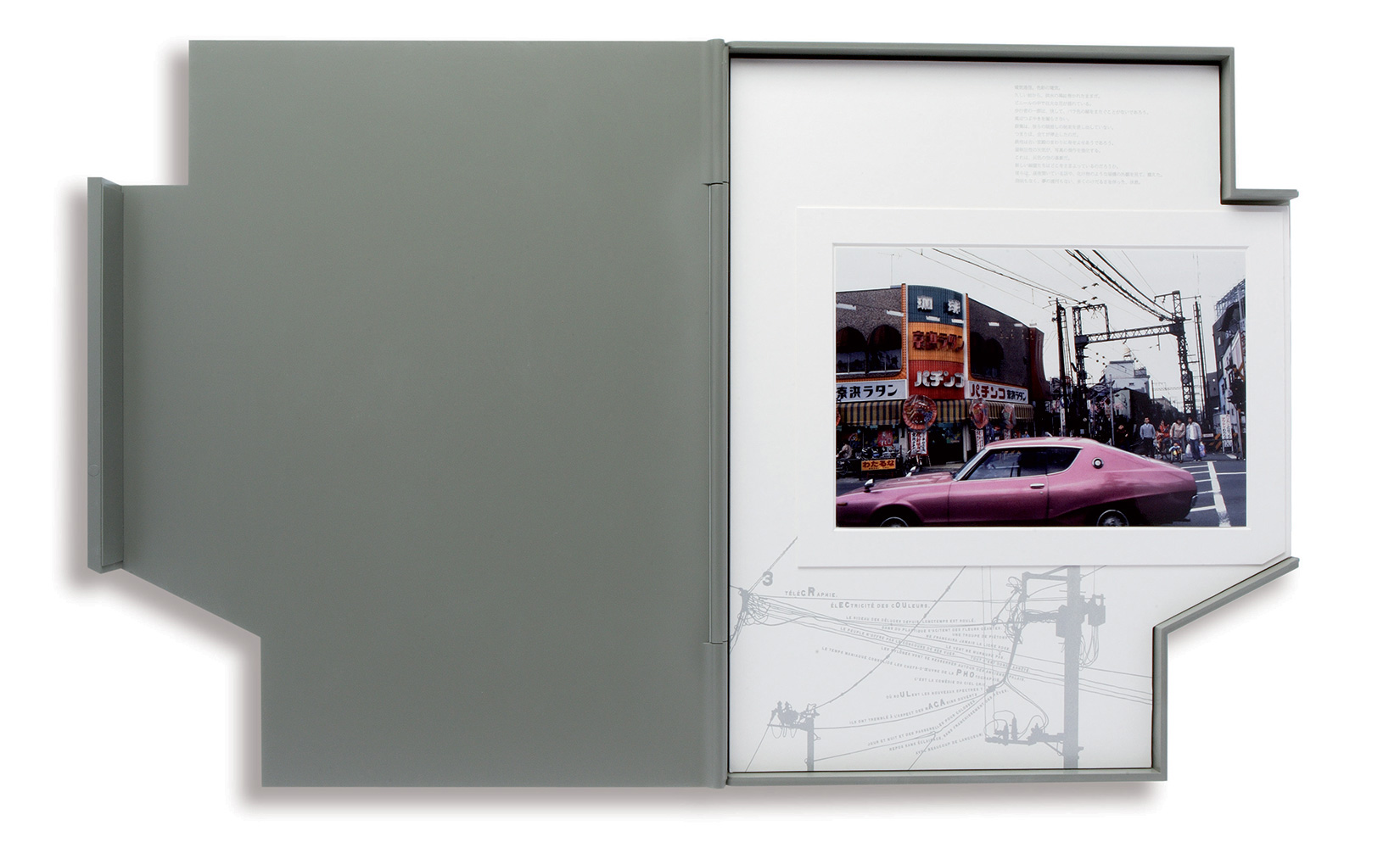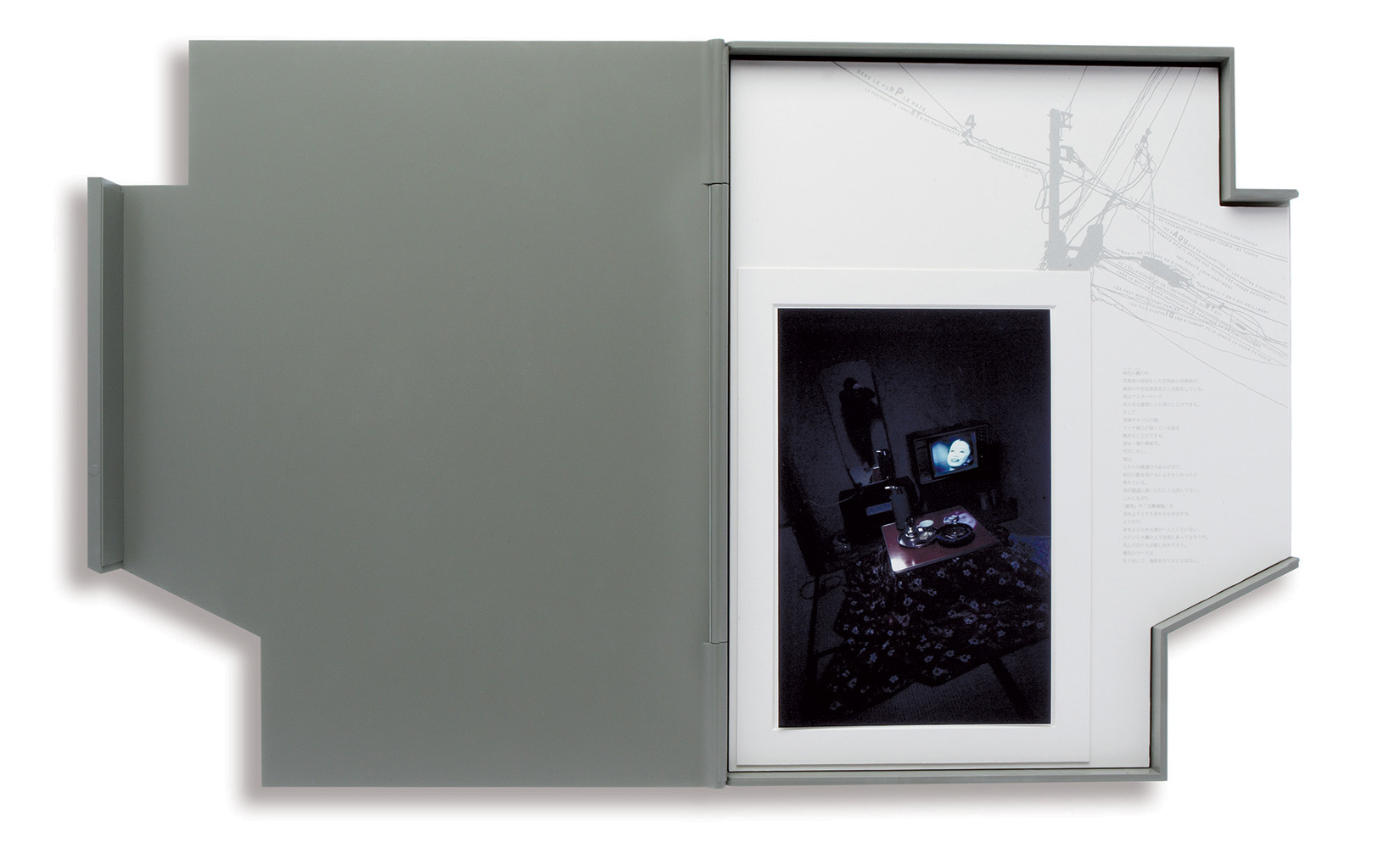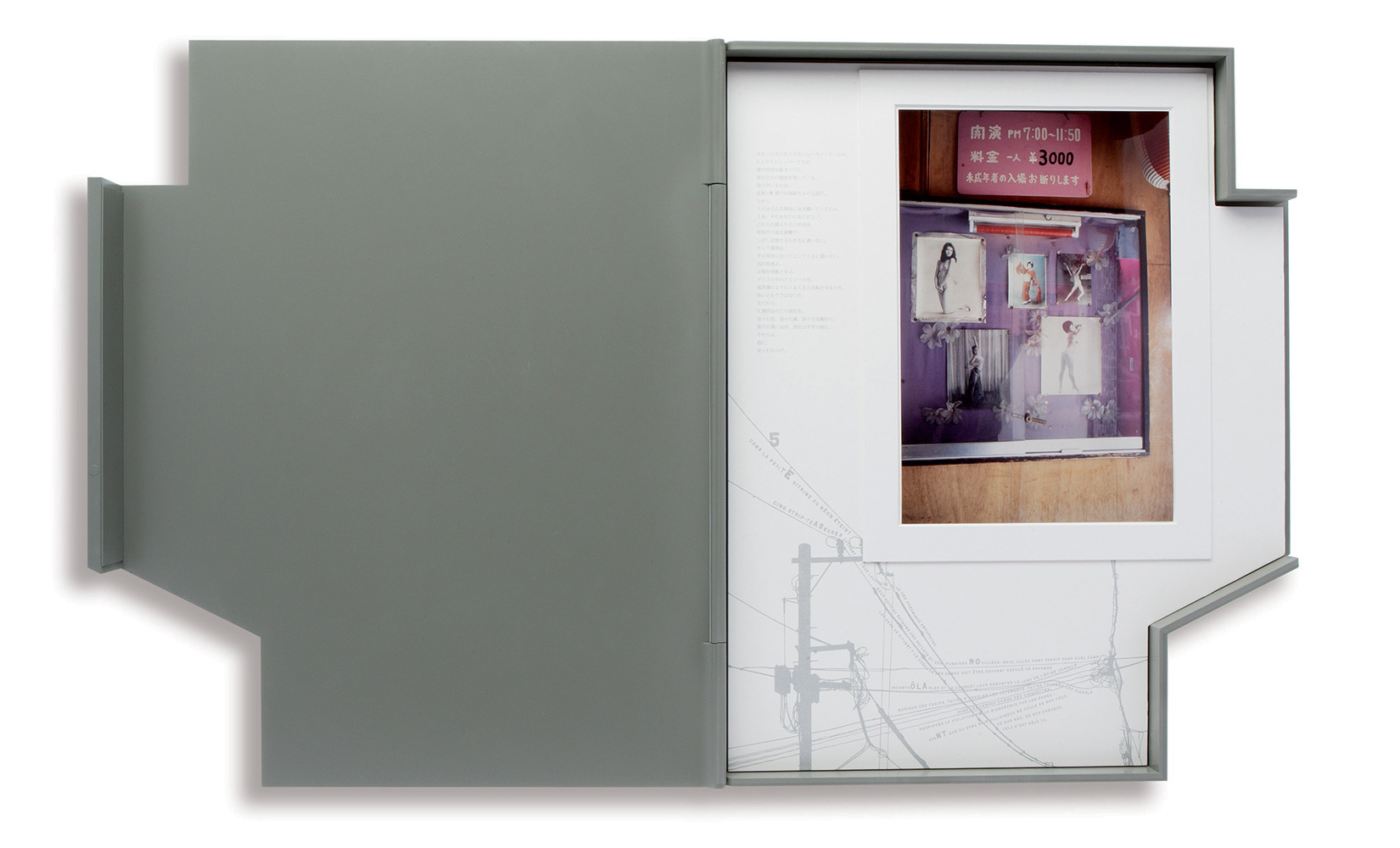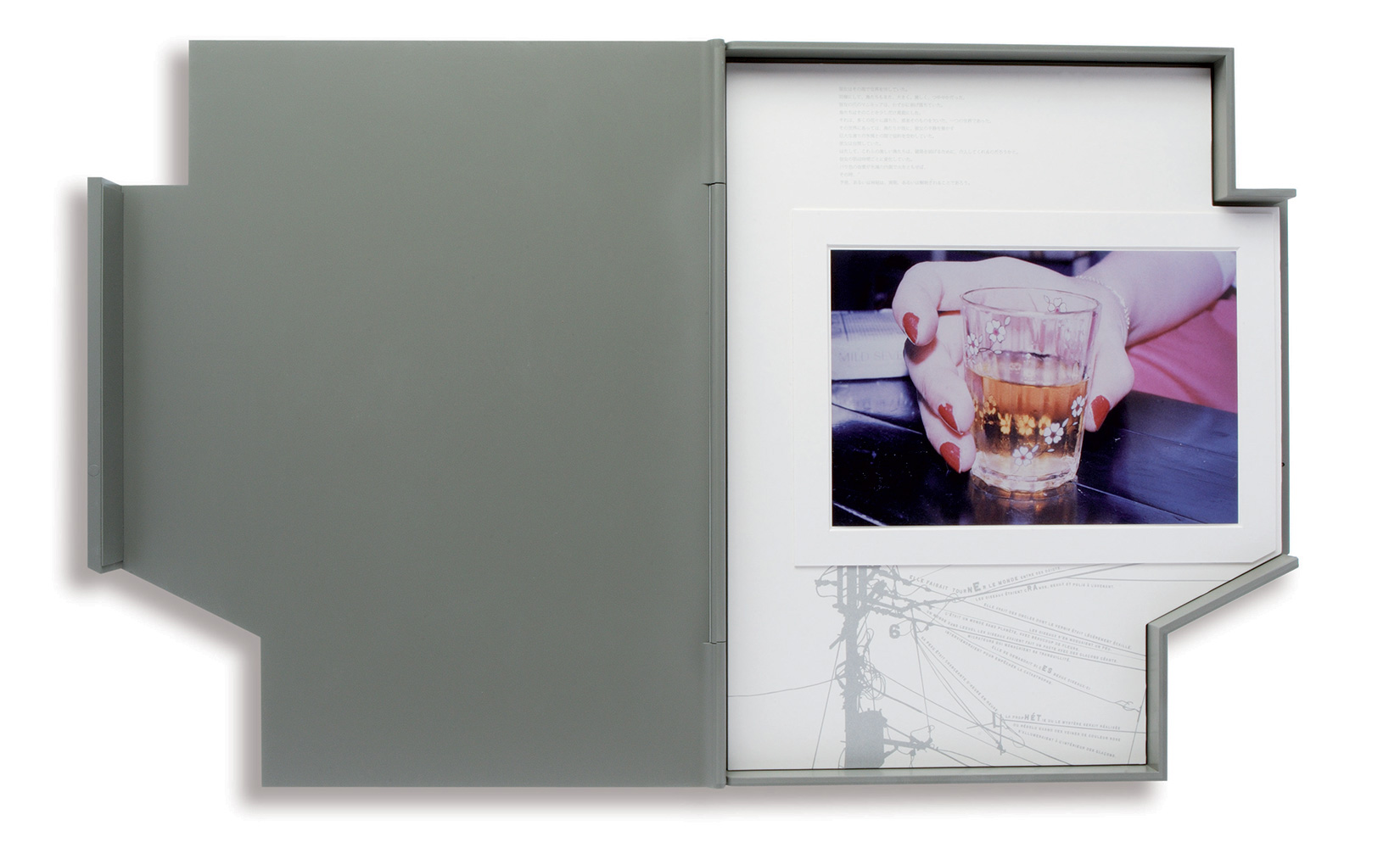 SOLITUDE DE L'œIL
vol. 6
Daido Moriyama photographs
Michel Bulteau text
Olivier Andreotti case
The six poems by Michel Bulteau are infused with the rumblings of Tokyo, poems that speak equally of its derelict side as its luster. The poet lines up specific details, fishing out odd fragments from Daido Moriyama's photographs as he pulls us into his spectral universe, crawling with gangsters and clawed animals. Bathed in a melancholic light, the photographs share characteristics with the color work of the artist and describe a sensual and sorrowful Tokyo.
The traycase takes its inspiration from the steep slopes that crown most buildings in Tokyo and its choice of material–painted plastic recalls contemporary Japanese architecture. The text follows the line drawing of a confused network of electric cables, evoking the complex urban tissue of the Japanese capital.
Daido Moriyama
A major figure in contemporary Japanese photography, Daido Moriyama is one of the founders of the selfcalled, avantgarde movement, « Provoke", that came to life in the 1960s. He is at the core of what emerged as a new visual language, both nervous and frantic, that delighted in the out-of-focus, the grainy and deformity in general. He has had work exhibited in one-man shows worldwide most notably at the Metropolitan Museum (NY), the San Francisco MOMA and at the Cartier Foundation for Contemporary Art in Paris.
Michel Bulteau 
Michel Bulteau was 21 years old when he published Le Manifeste électrique (the Electric Manifesto). In 1972 he had the decisive encounter of meeting William Burroughs and Brion Gysin in London. He settled in New York in 1976 where he soon became part of the punk movement, joining the circle around Warhol and the Beat writers. His memories of New York infuse his book, New York est une fête, brought out by the French publishers, La Différence. After returning to Paris a certain dandyism and fin-de-siècle aesthetic, which has always hovered in the background, finds its full expression in a number of books: Minuties (La Différence, 1989), L'exilé de Venise, essai sur Corvo (Le Rocher, 1990), Le club des longues moustaches (Quai Voltaire, 1988).
Description: Tokyo Triptych 1/3
6 original signed photographs (chromogenic prints), mounted on cardboard
Case made of painted plastic
51,7 x 42,5 x 5,2 cm
Text in French and Japanese
Limited edition of 40 copies
May 2006
Graphic design: Olivier Andreotti