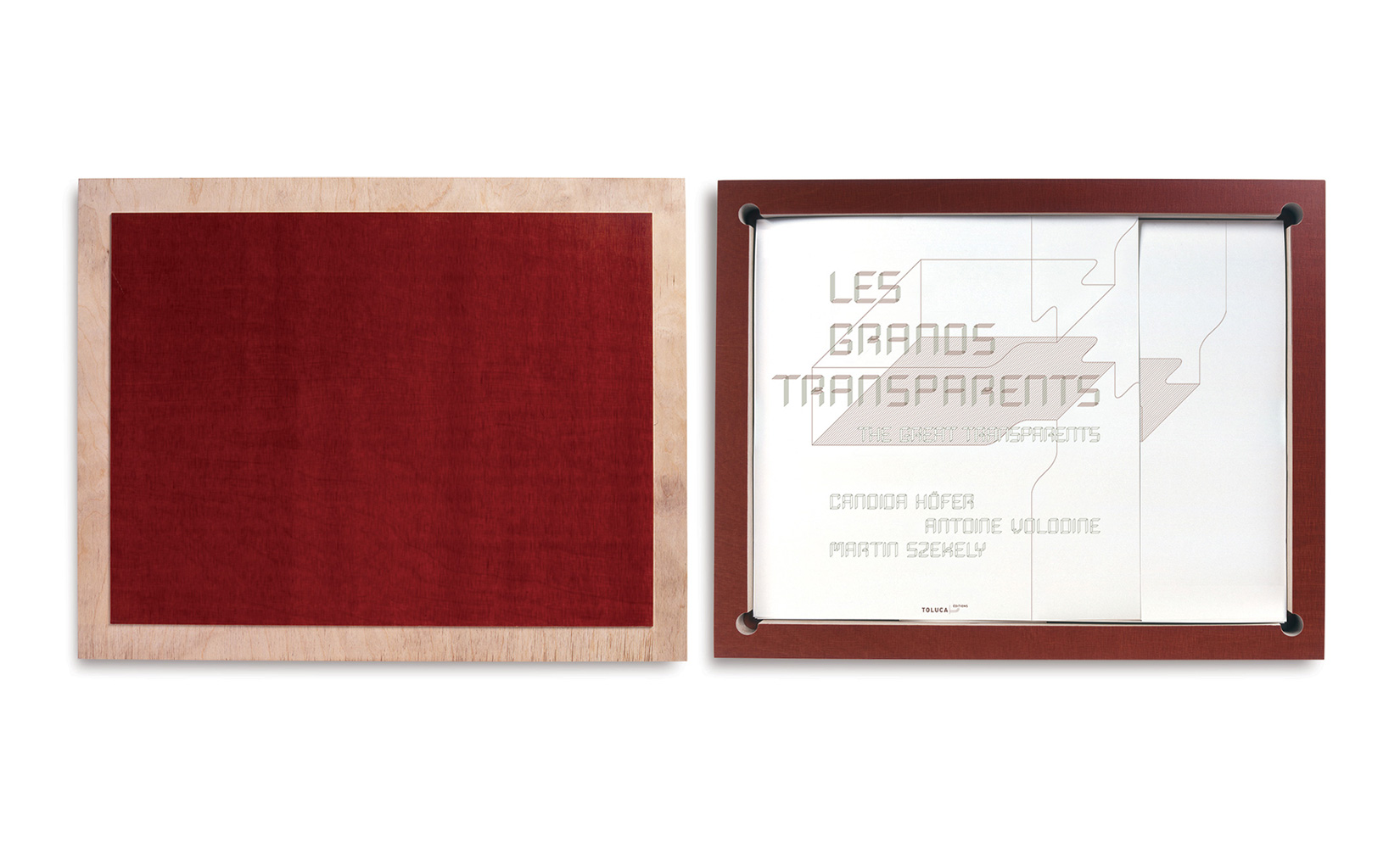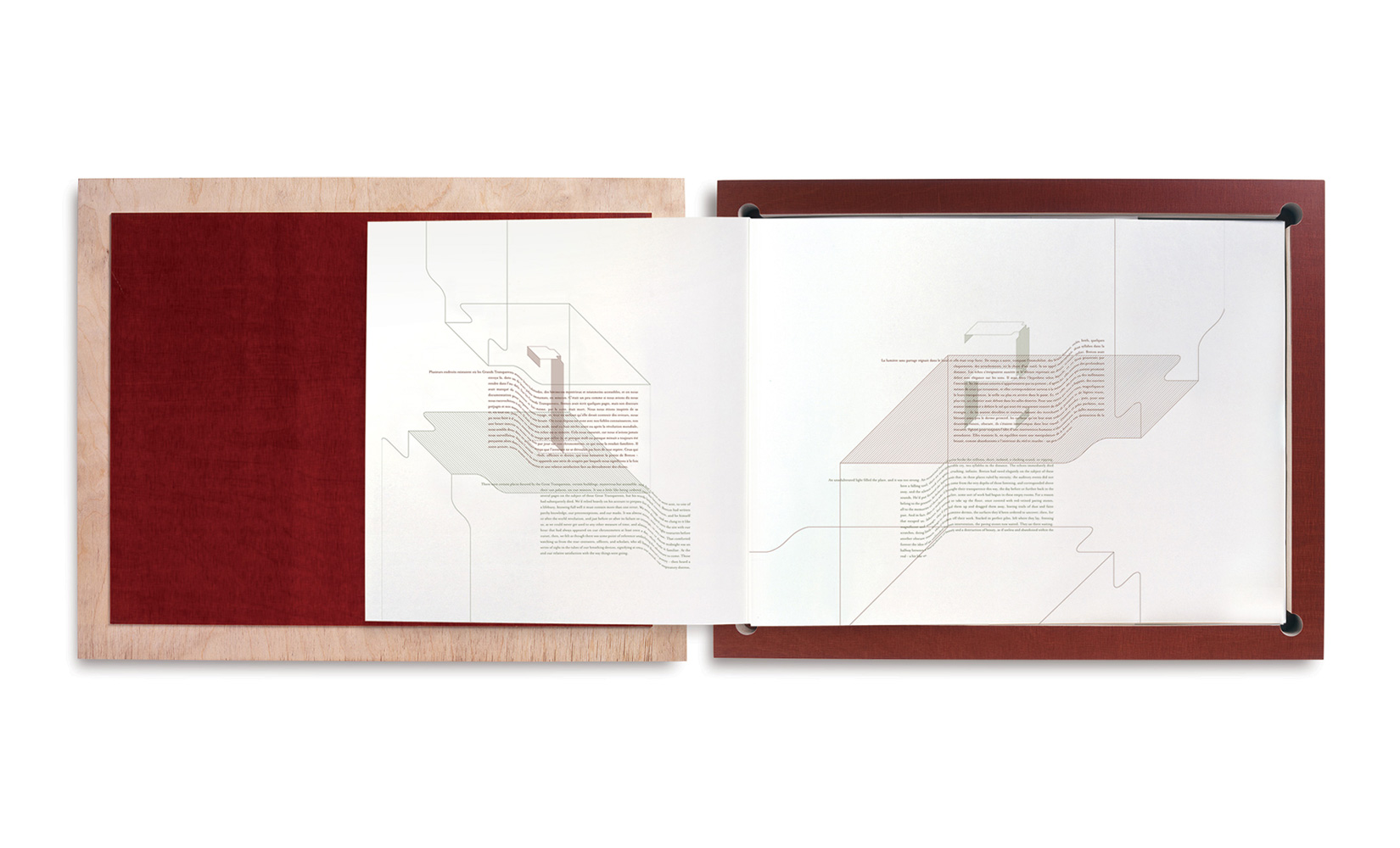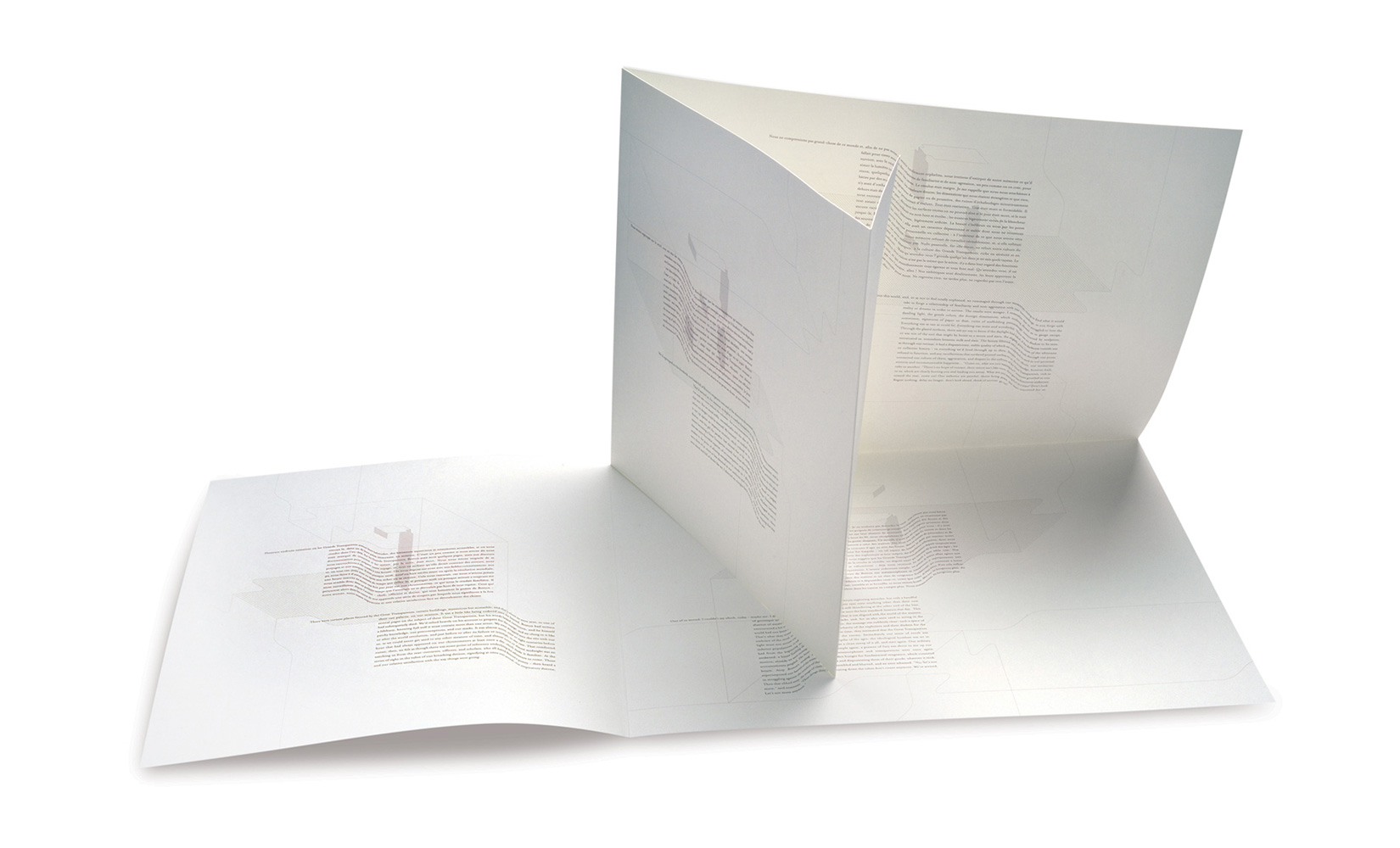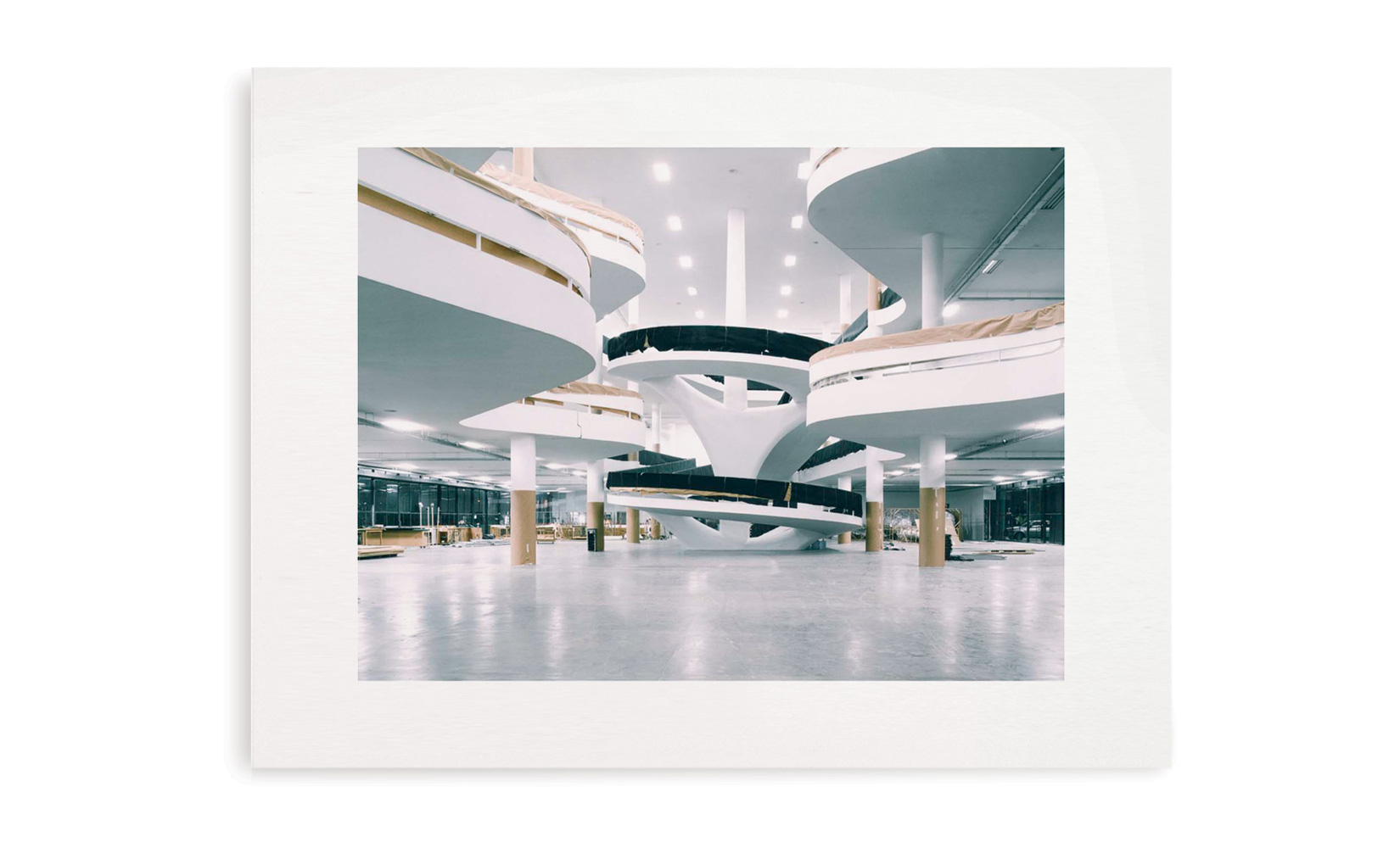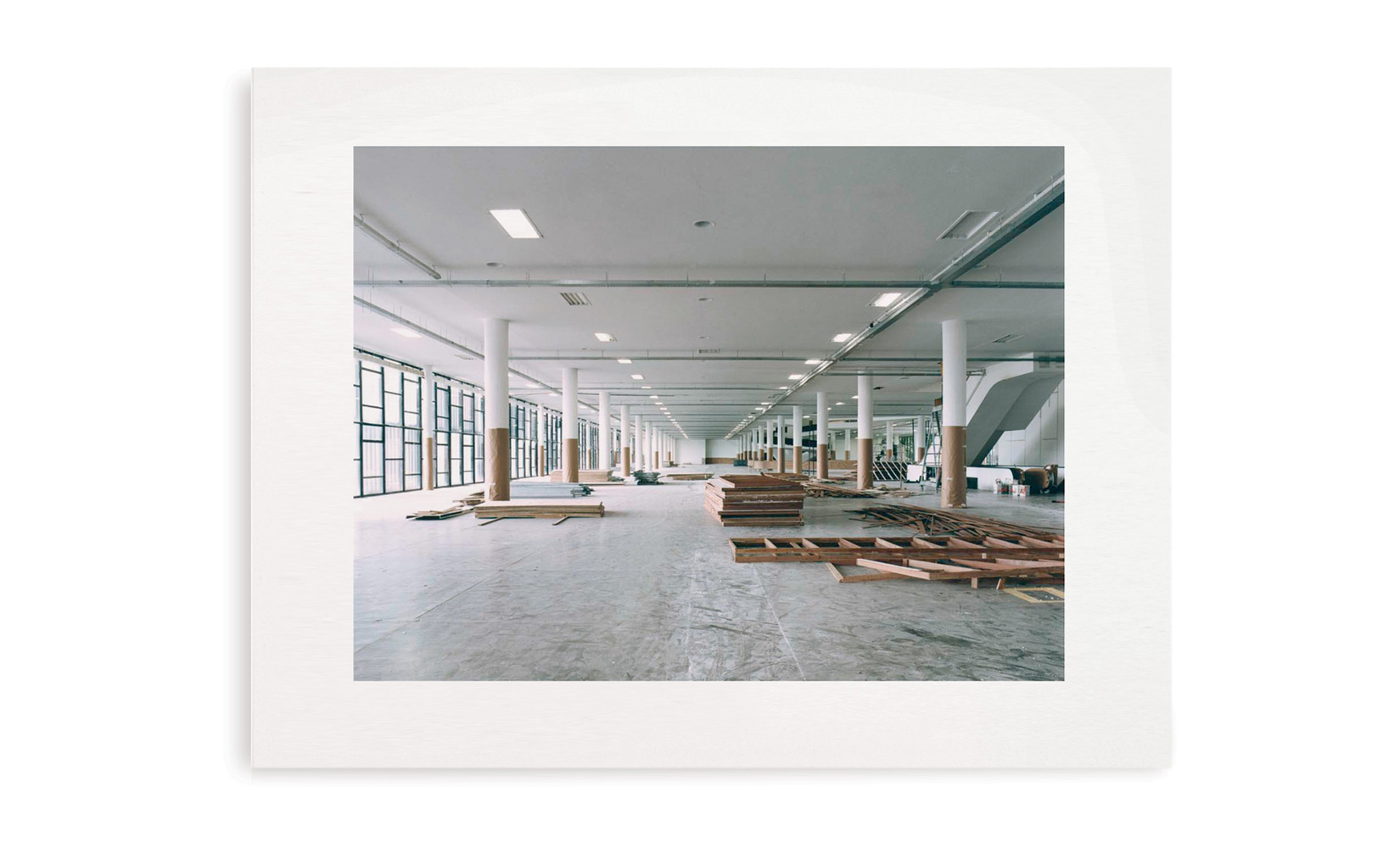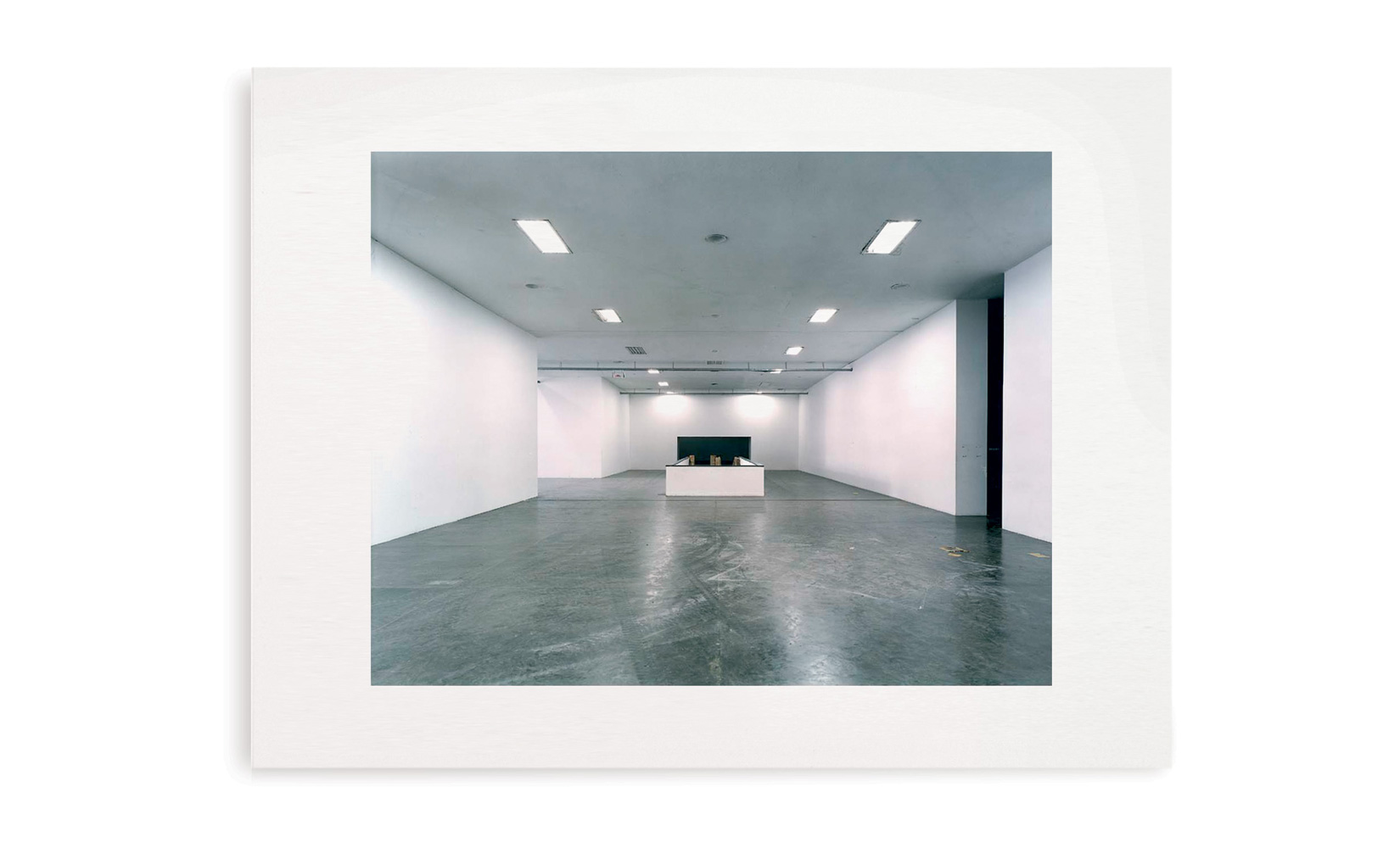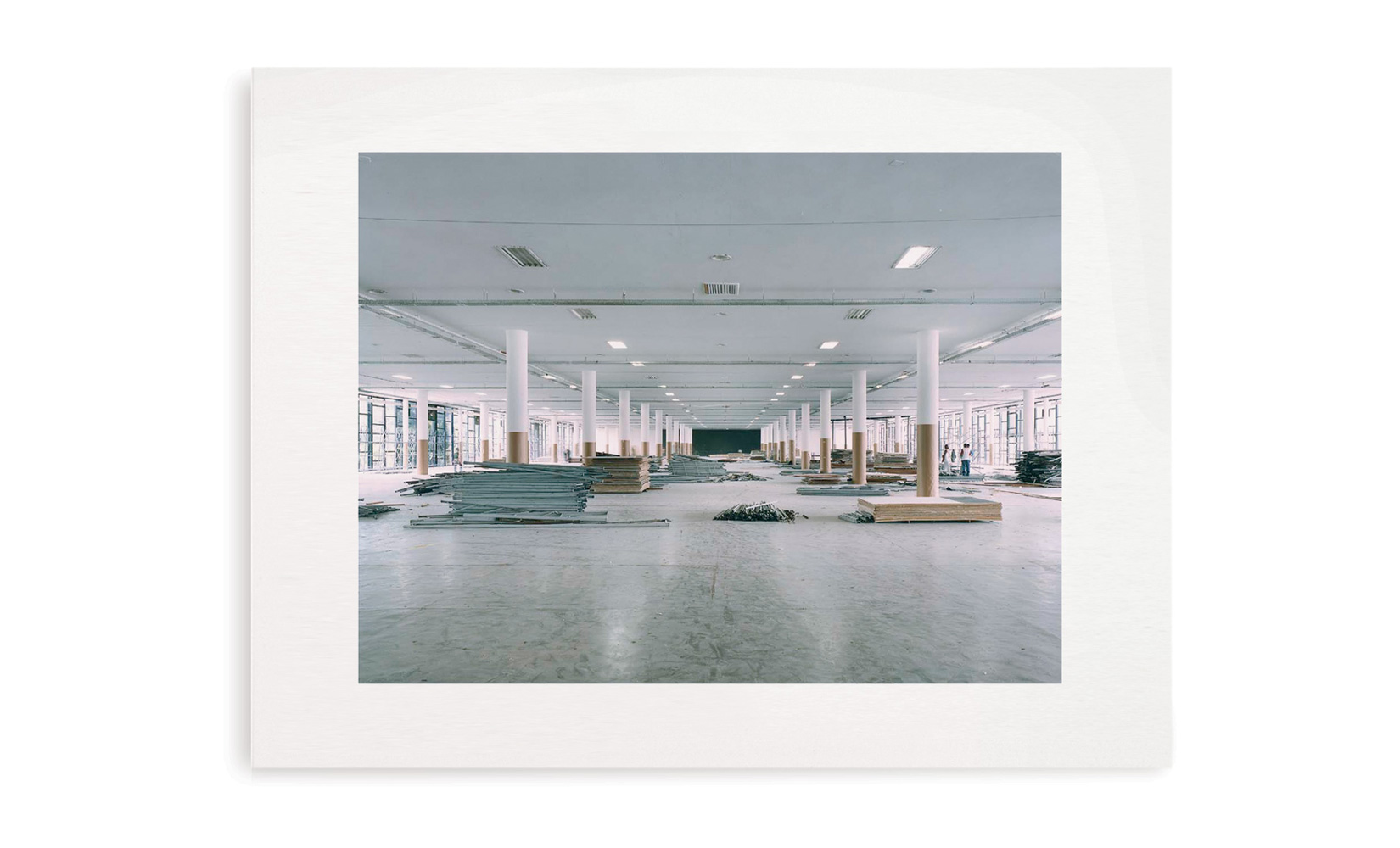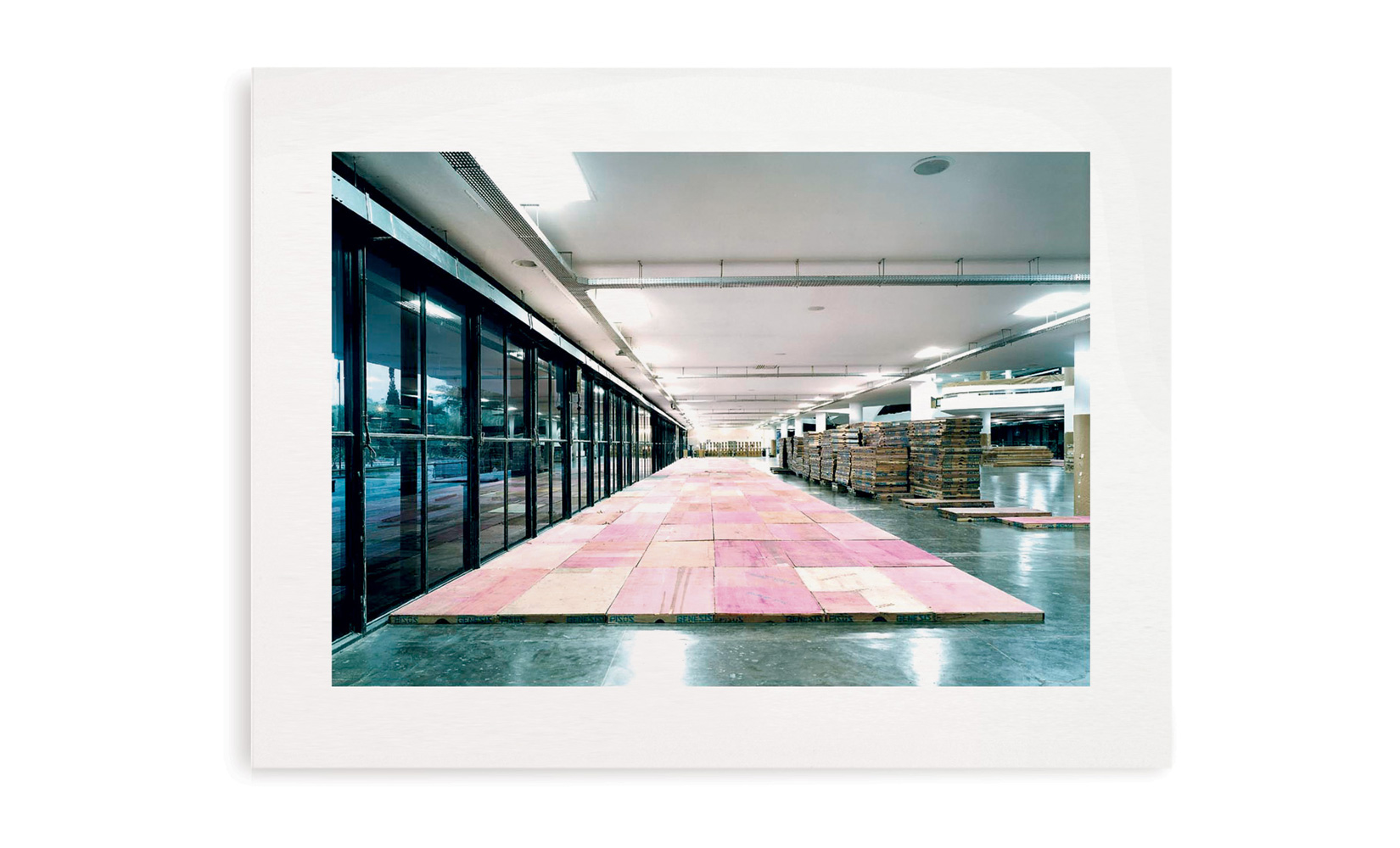 les grands transparents
vol. 8
Candida Höfer photographs
Antoine Volodine text
Martin Szekely case
Antoine Volodine's setting is the empty and dilapidated haunts of the Pavillhao da Bienal in São Paulo, a world confined by a deaf silence where terror and manipulation are the order of the day. Photographs of Oscar Niemeyer's buildings – taken during one of Candida Höfer's recent visits to Brazil – are the inspiration behind this author of fiction's world where soldiers "nine or eight centuries before the global revolution" are set to the test of a higher power. The text is broken up into seven modules of equal thickness, each forming lines of perspective inspired by the photographs of Candida Höfer. In places the text is superimposed by a grid of millimeter-squared paper. Martin Szekely chose to use a material commonly found in construction, birch plywood, which he cut and hollowed out to create a plank-shaped box.
Candida Höfer
For over thirty years German artist Candida Höfer has set out to find representations for the places that are at the center of cultural life: museums, theatres, universities… The precision and the detailed composition of her photographs tend to cease upon, to use her words, "the magic presence of things." She has had her work exhibited in very numerous personal shows throughout the world.
Antoine Volodine 
The author never talks openly about his life, always referring to his books instead. As for seeking the reality, truth or identity, the questions abound; there are so many uncertainties in his work any such an attempt would be in vain. Antoine Volodine was seemingly born in 1950 in Chalon-sur-Saône, France. He is the author of some fifteen books, among which, Des Anges Mineurs (Seuil, 1999).
Martin Szekely
Martin Szekely was born in 1956. He has worked for Heineken, Christofle, Dom Pérignon, Hermès, Bernardaud, Perrier, JC Decaux… His works are part of the permanent collections of the Centre Georges-Pompidou (Paris), Musée des Arts Décoratifs (Paris), Cooper Hewitt Museum (New York), Winterthur Museum, (Delaware), Musée de San Francisco (California)…
Description:
5 original signed photographs (Lambda prints), set in photo-corners
Case made of birch plywood
51,2 x 40,3 x 3,5 cm
Text in French and English
Limited edition of 45 copies  + 5 H.C
November 2006
Graphic design: Olivier Andreotti