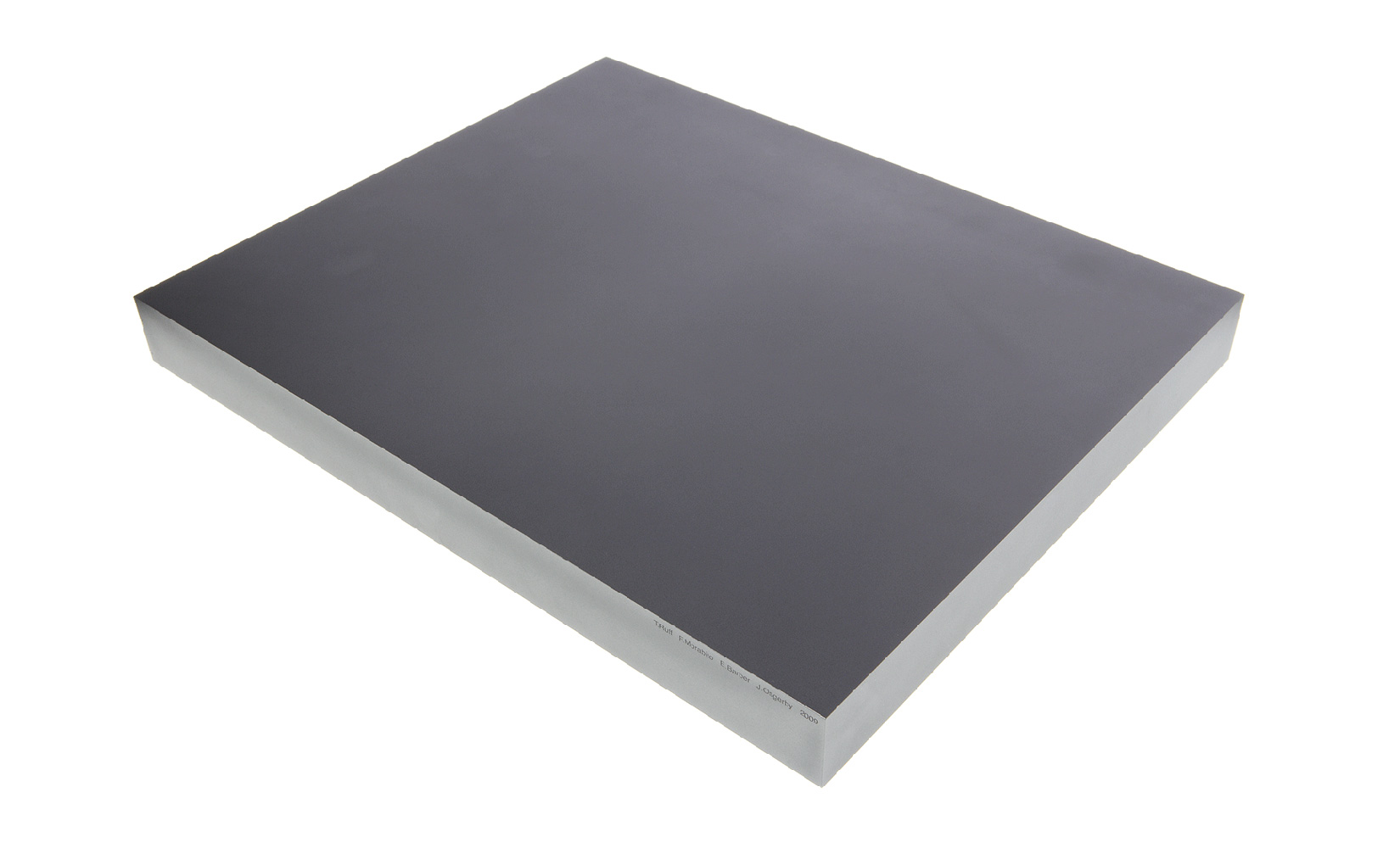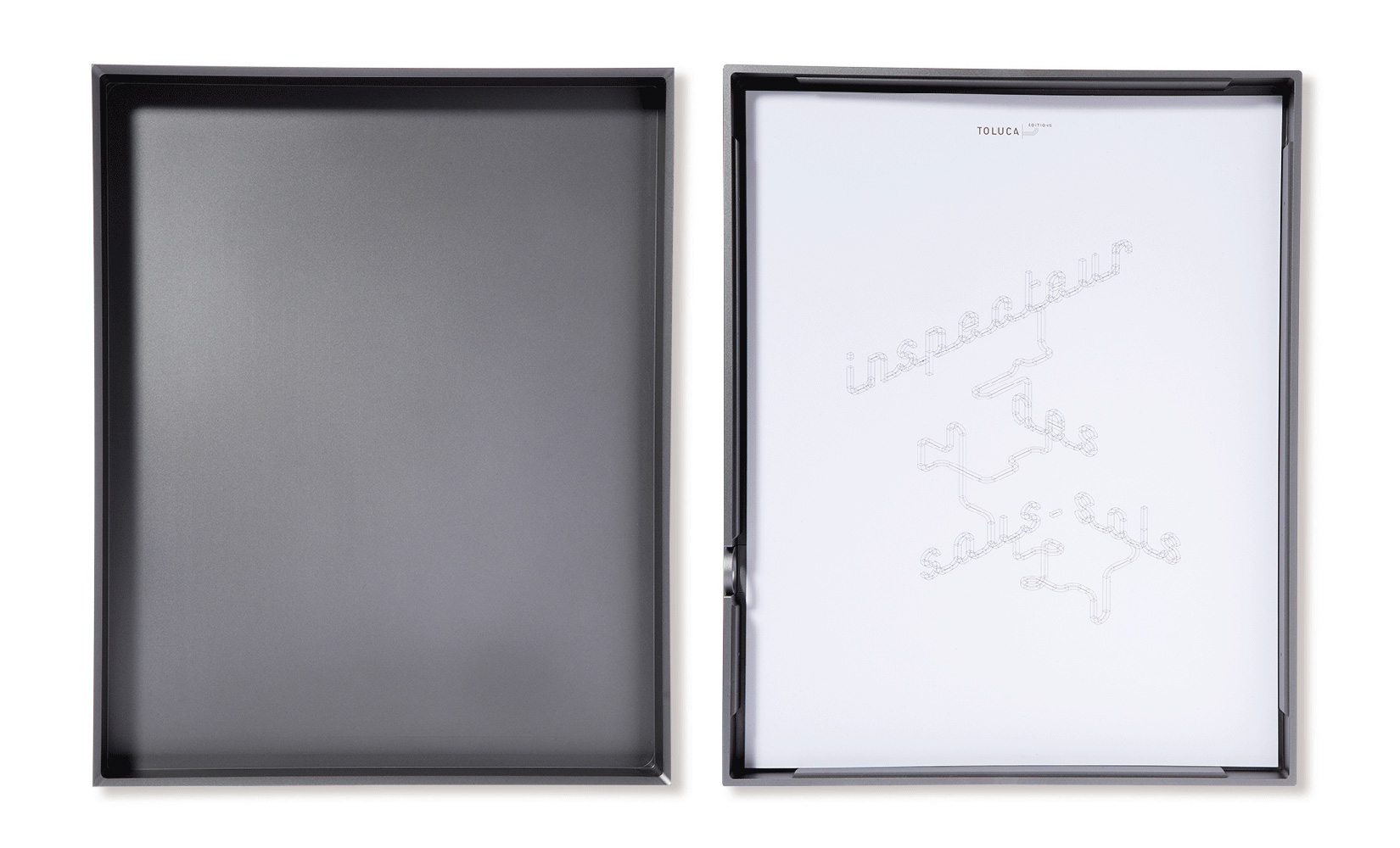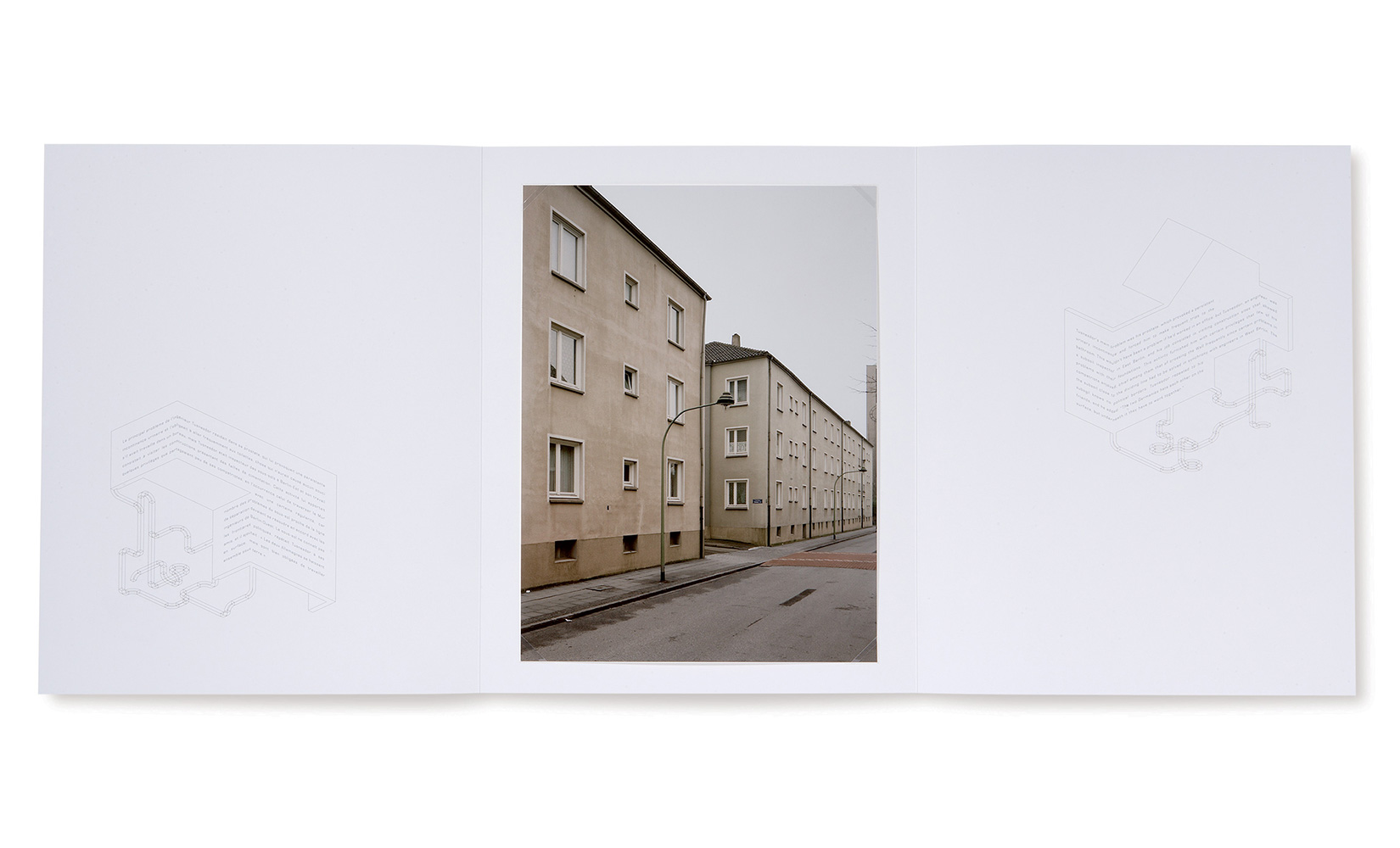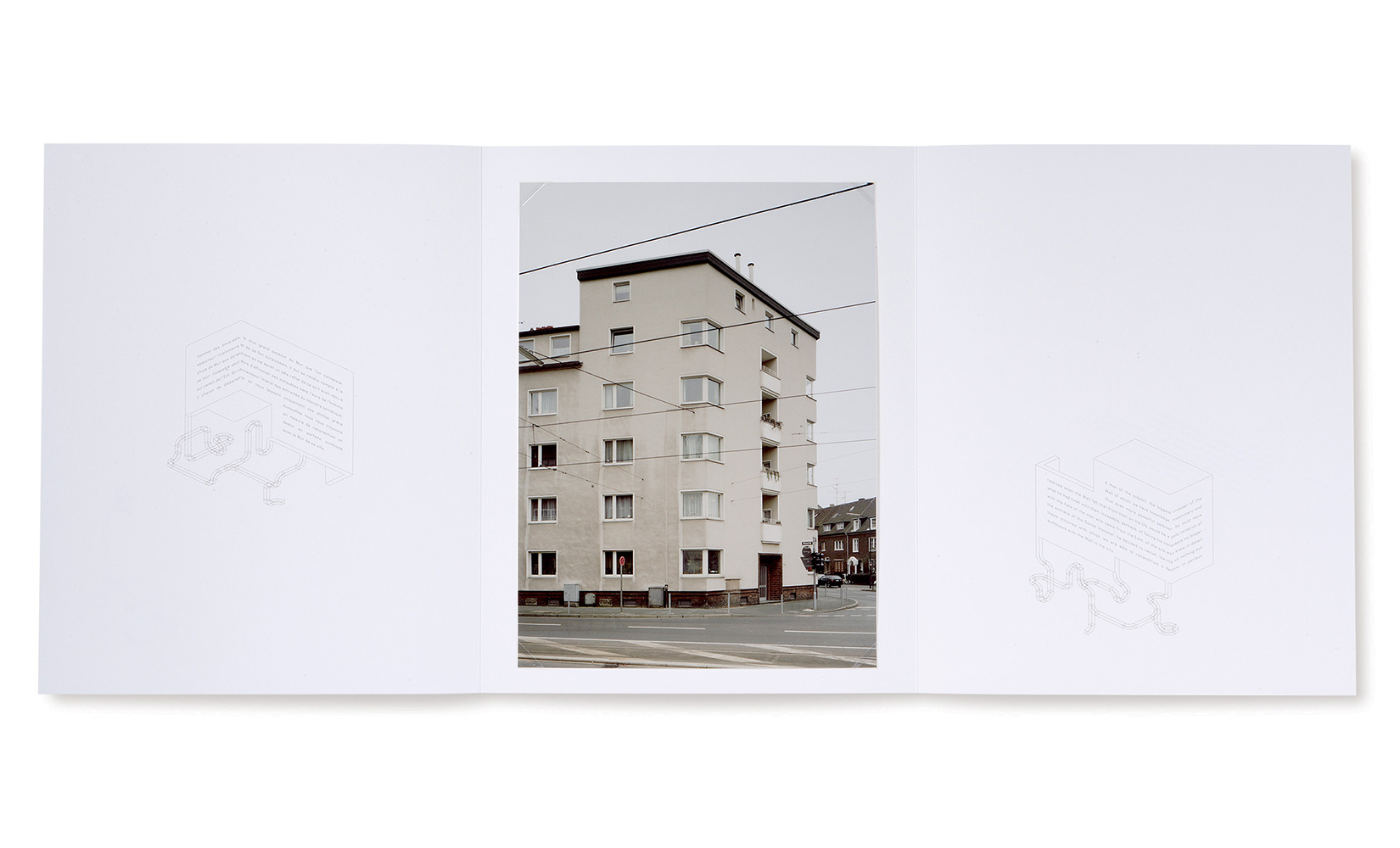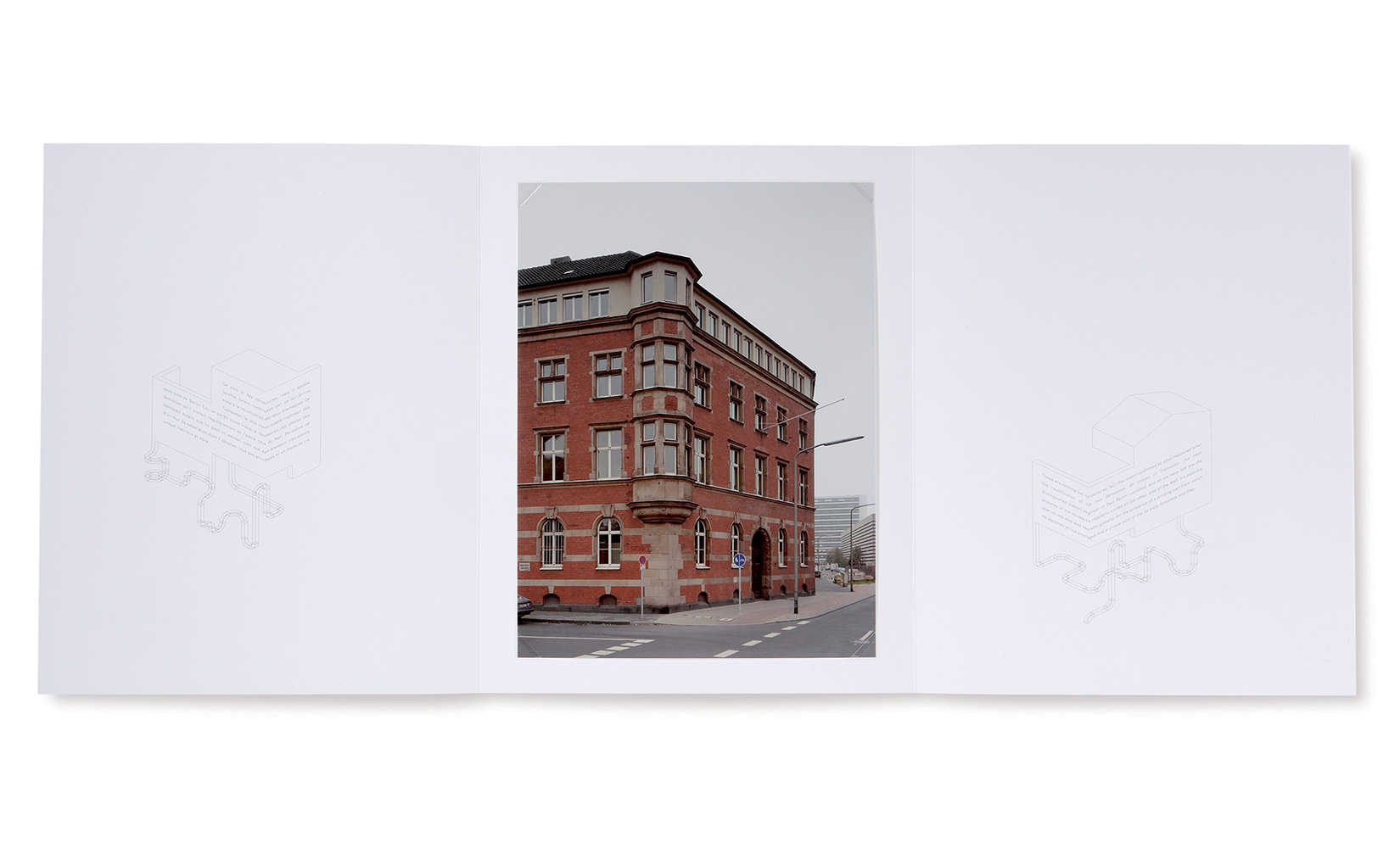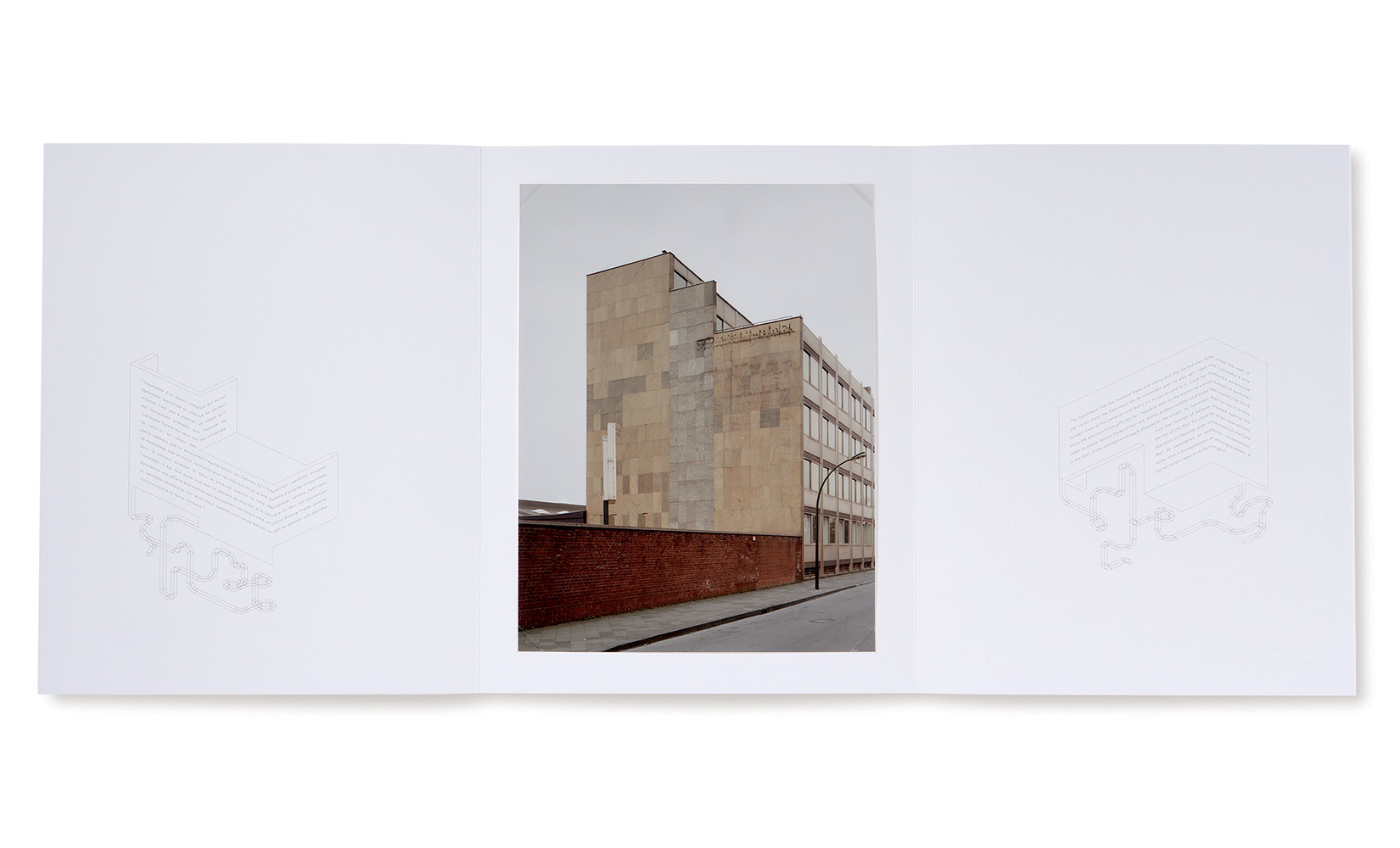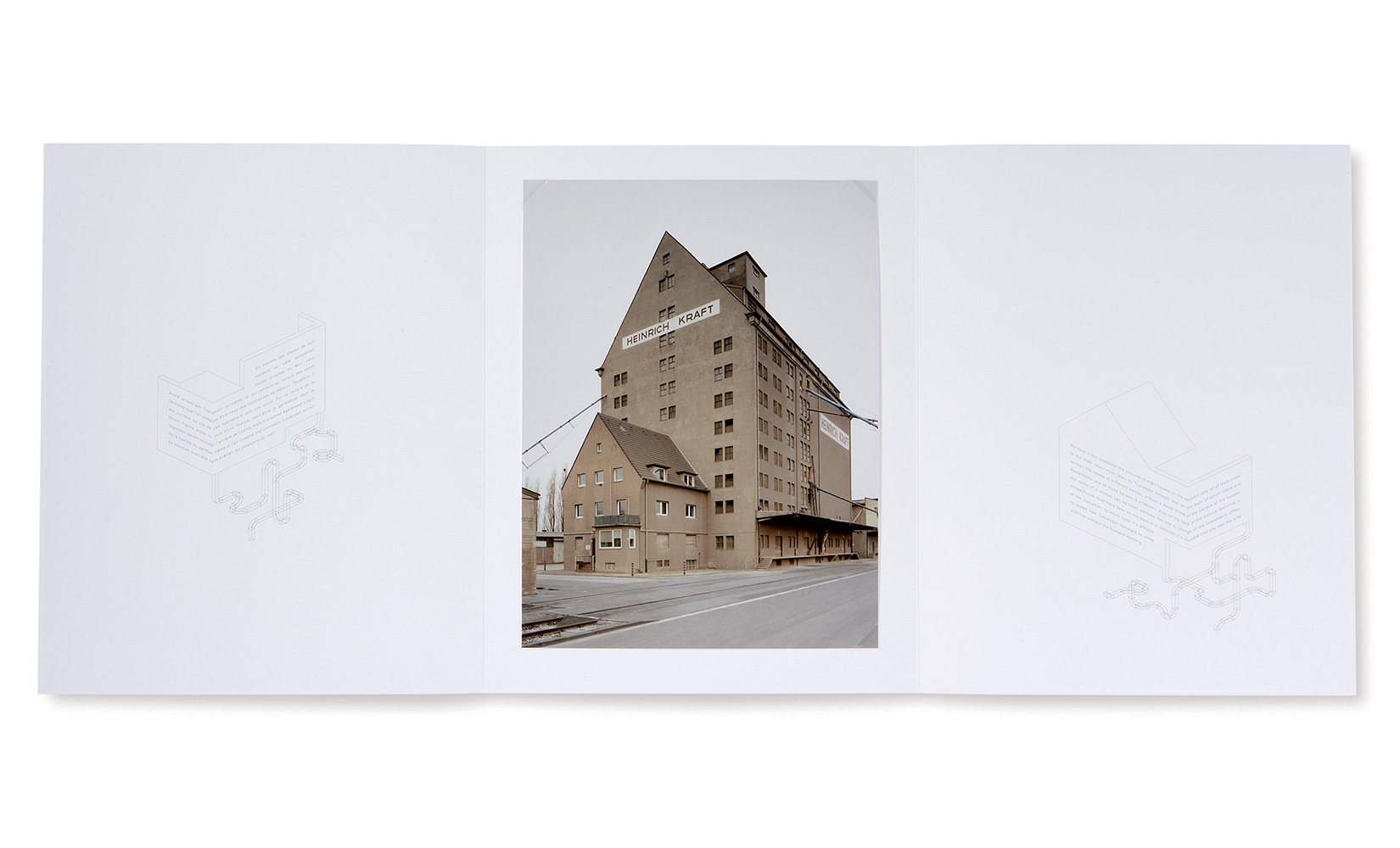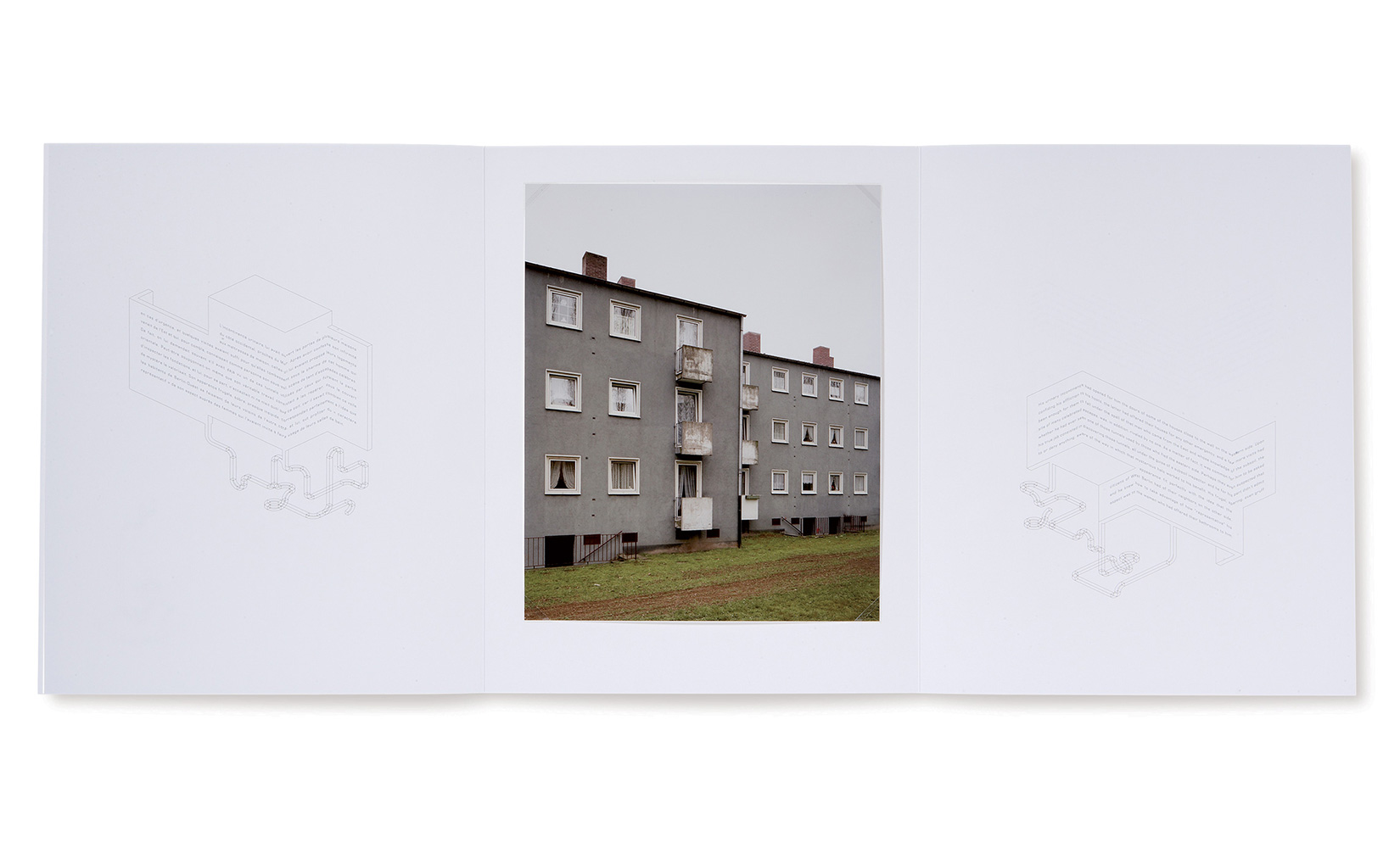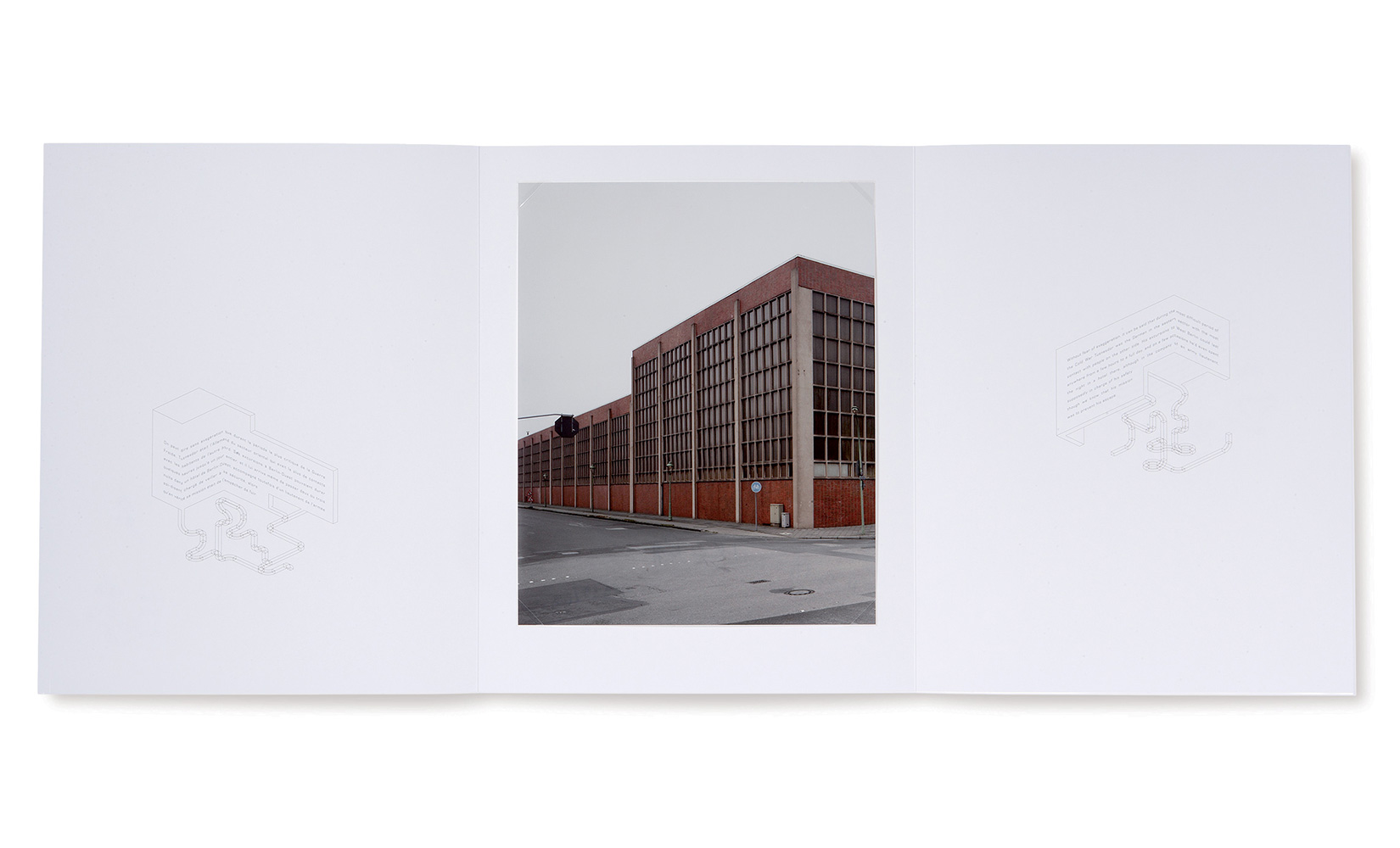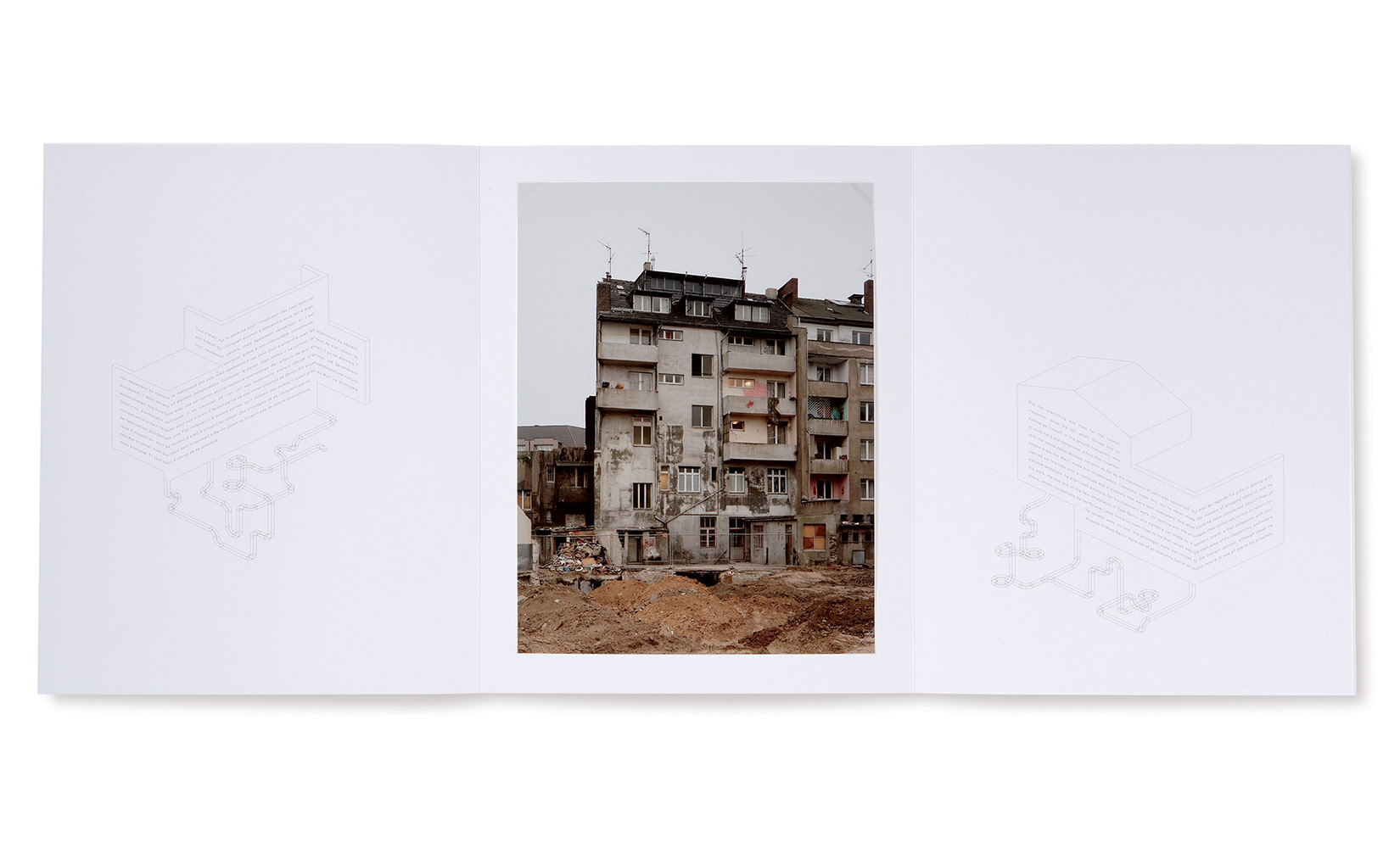 INSPECTEUR DES SOUS-SOLS
vol. 17
Thomas Ruff photographs
Fabio Morabito text
Barber & Osgerby case
In Underground Inspector, writer Fabio Morabito gives his take on the relationship enjoyed by East and West Germany before the fall of the Berlin Wall, with the distance and peculiar poetry that characterize his prose. He describes the daily life of an East Berlin underground inspector, a philandering husband forced by his profession – and his incontinence – to repeatedly walk across the Wall underground, since "the subsoil knows no political frontier". After the fall of the Wall, the inspector vanishes, leaving nothing behind him save eight photographs that picture his mistresses' homes.
In order to build a perfectly smooth, airtight steel plank that mirrors the no-way-out constructions photographed by Thomas Ruff, Edward Barber and Jay Osgerby borrowed a process from the automobile industry that enabled them to machine the aluminium with the precision of a micron.
Thomas Ruff
Thomas Ruff was born in 1958 in Zell am Harmersbach, Germany, one of six children. He has become a leading figure in contemporary art. His personal style of photography is characterized by a distancing from the subject, in particular in the series of portraits that became known internationally and in which he has photographed his family and friends, always taken in frontal view on eye level.
His work has been exhibited in numerous museums and galleries, among which the Chabot Museum in Amsterdam and the Zwirner & Wirth Gallery in New York.
On the basis of his experience in producing the Portrait Series, Thomas Ruff returned to an idea that had already occured to him while working on the interiors : to shoot the exteriors of buildings. He selected unspectacular, ordinary buildings built between the 1950's and 1970's in and around Dusseldorf. To be able to shoot undisturbed, he worked in the early hours of the morning and mostly from January to March, a procedure that allowed him to take advantage of the neutral background  of the fequently uniform grey skies at that hour and season in Central Europe.
Fabio Morabito 
Poet, short story writer, essayist and translator, Fabio Morabito was born in 1955 in Alexandria (Egypt) to Italian parents. He lived in Milan until the age of 15 then emigrated to Mexico, where he started writing in Spanish. Considered one of the most original voices in contemporary Mexican literature, he is the author of several short story and poetry collections, including Lotes Baldios (which won the Carlos Pellicer prize in 1995), La vida Ordenada (2000) and Grieta de fatiga (date??), which were all received to critical acclaim.
Barber & Osgerby
Edward Barber (born in Shrewsbury in 1969) and Jay Osgerby (born in Oxford in 1969) have worked together since meeting as students at the Royal College of Art in 1992. One of their first collaborative projects was the Loop Table, a deceptively simple coffee table with a birch ply top looping around the base, which was produced first by Isokon Plus in the UK, then by Cappellini in Italy.
Barber & Osgerby have developed collections for a large number of clients and manufacturers such as Flos, Magis, Cappellini, Coca-Cola, Levi's , Panasonic, Authentics, Pantone, Swarovski, Venini and Established & Sons, among others. They have also designed furniture for public interior spaces such as The De La Warr Pavilion, the Royal Institute of British Architects and the St. Thomas Cathedral in Portsmouth, England, and sculptural pieces for public spaces including Greenwich Park.
Barber & Osgerby's designs can be found in the permanent collections of the Victoria & Albert Museum in London, the Art Institute of Chicago, and the Metropolitan Museum of Art in New York.
Description:
8 original signed photographs (Chromogenic prints), set in photo-corners
Case made of cast aluminium
36,5 x 29,5 x 3,5 cm
Text in English and French
Limited edition of 40 copies
November 2009
Graphic design: Olivier Andreotti