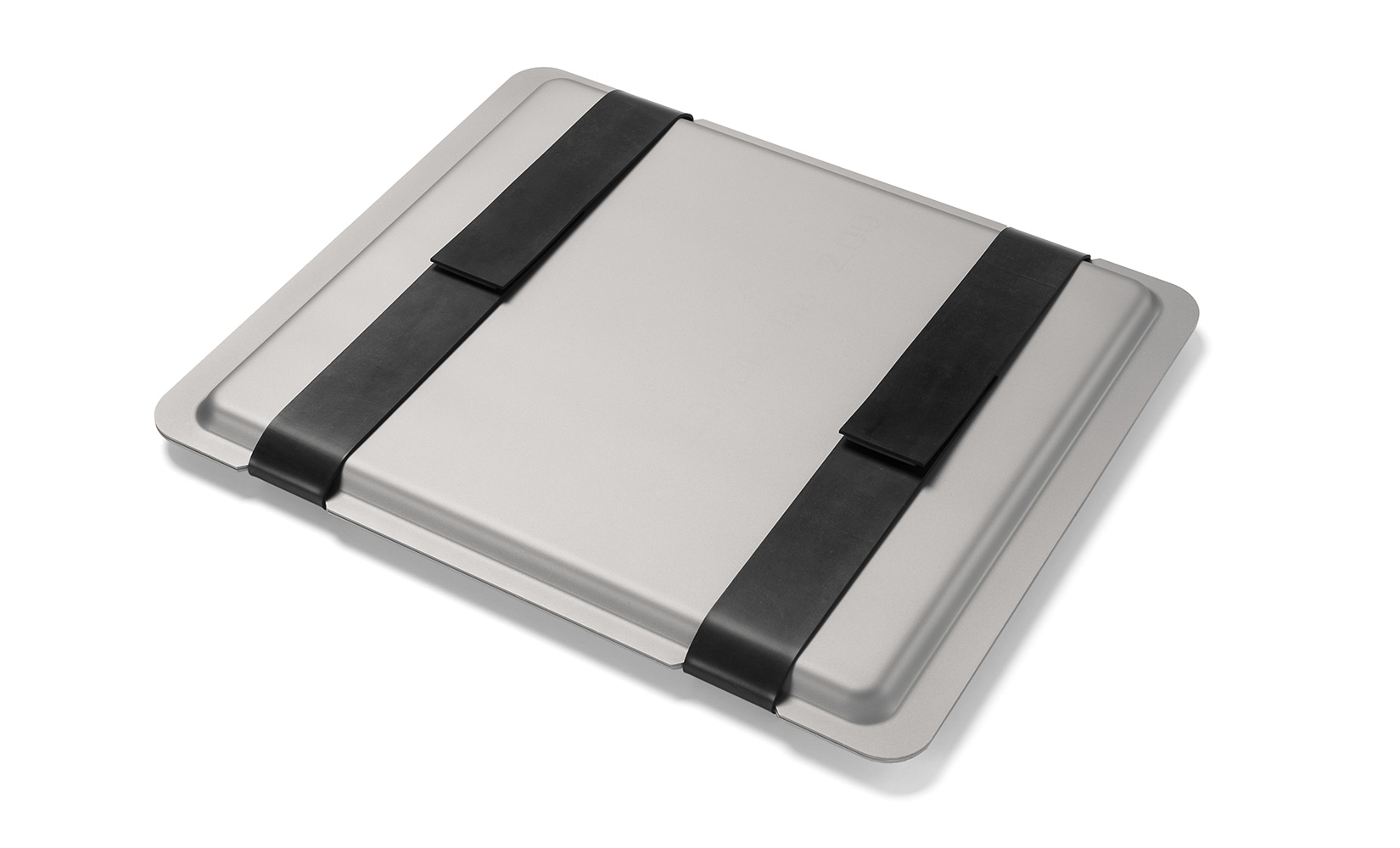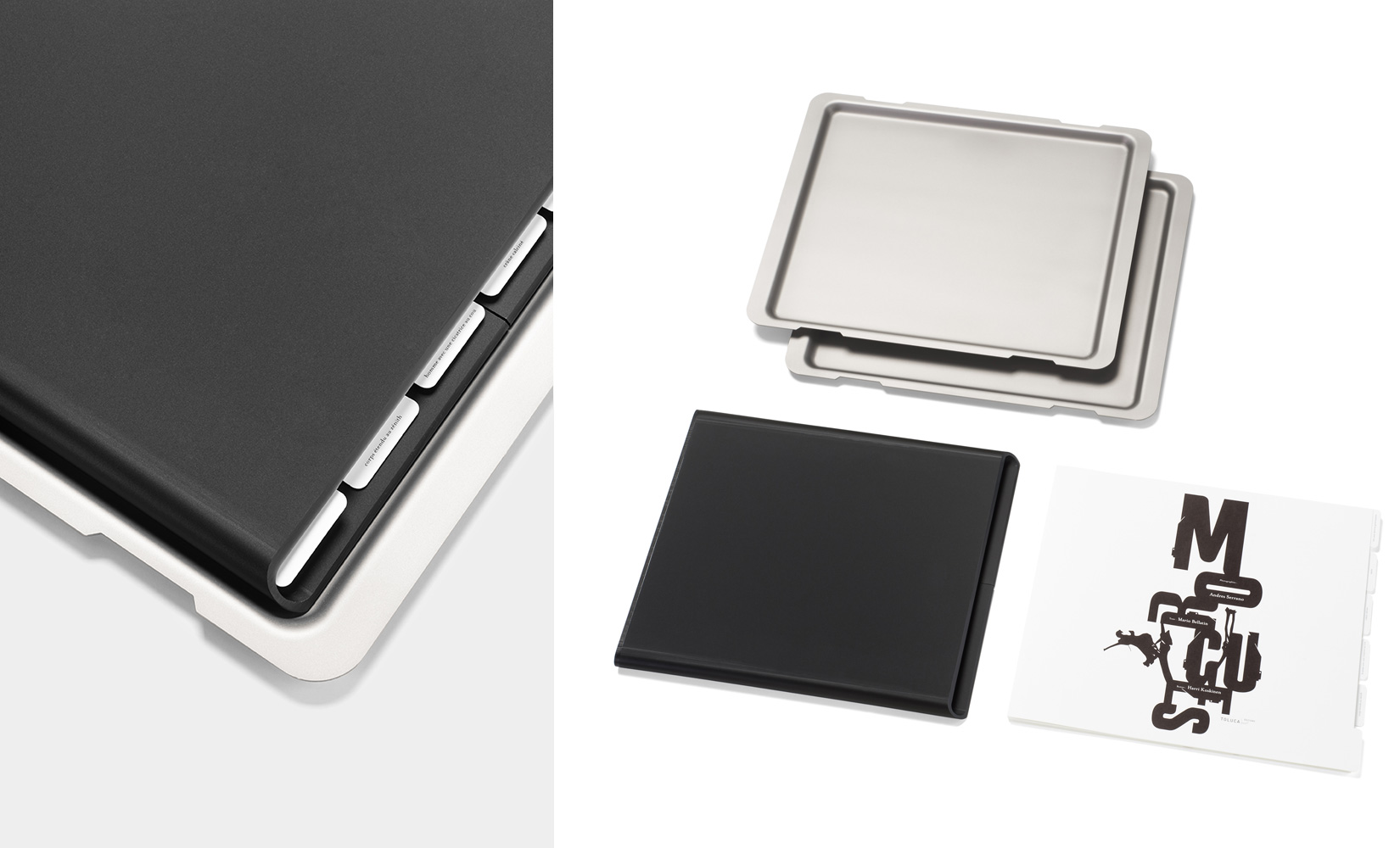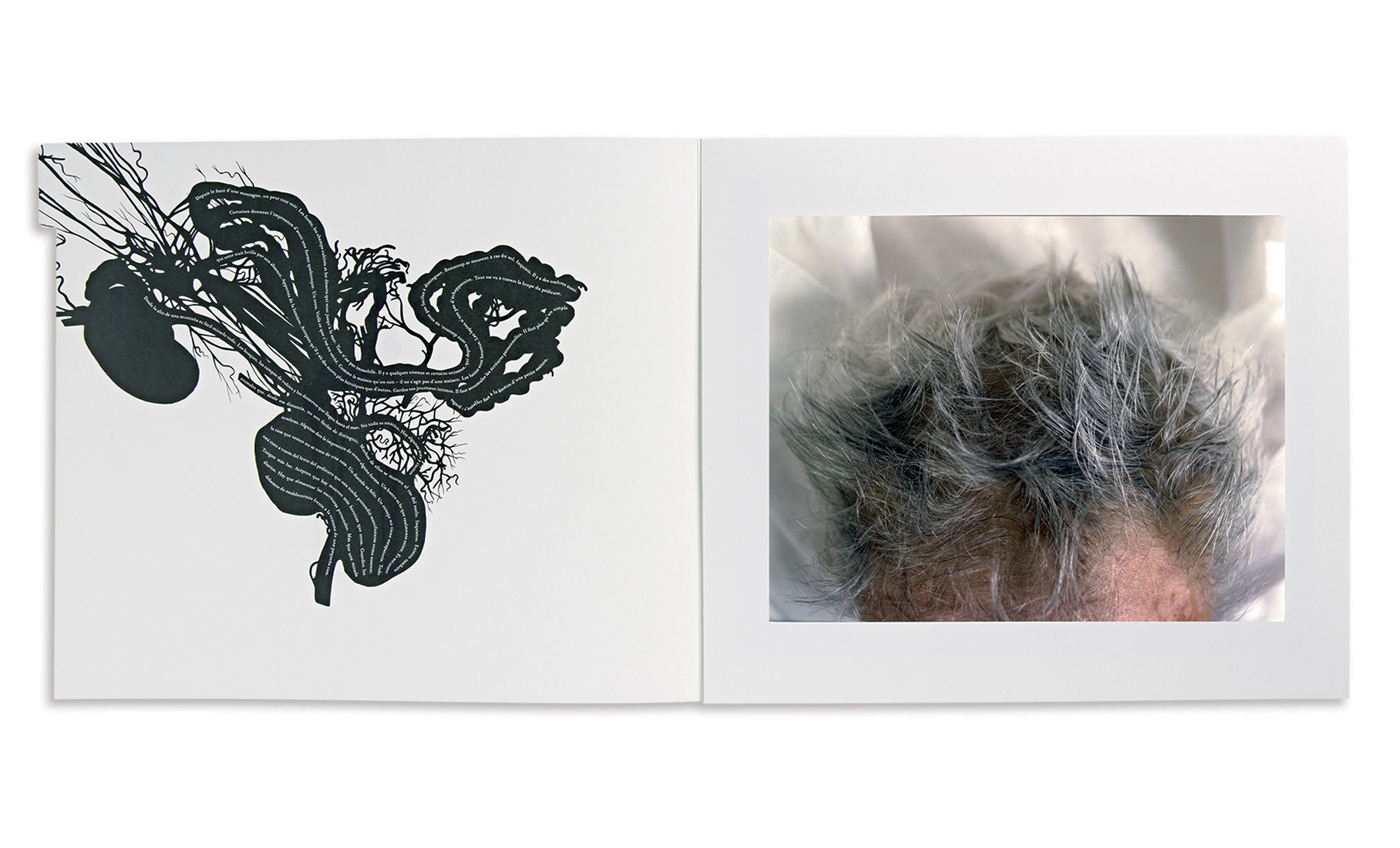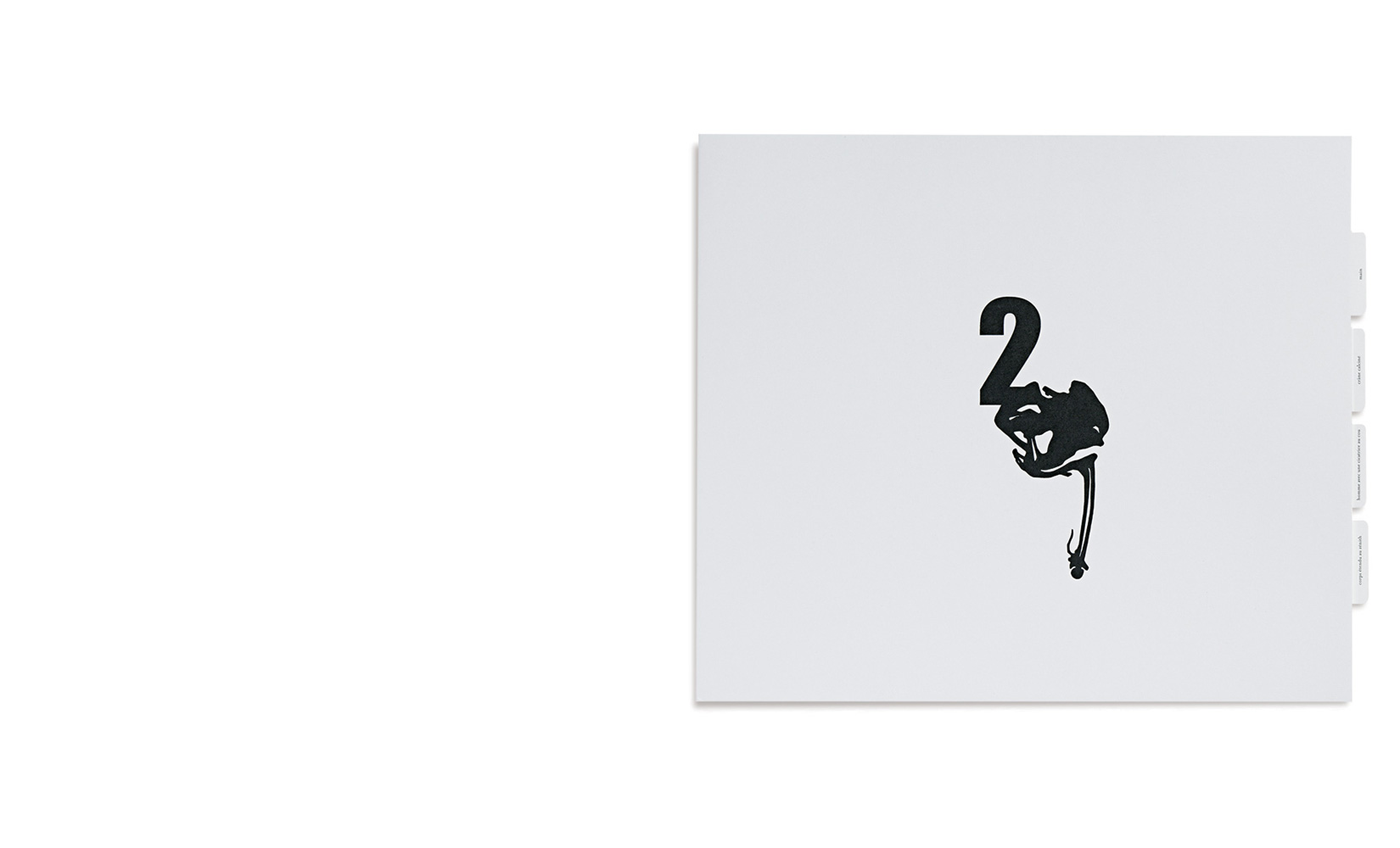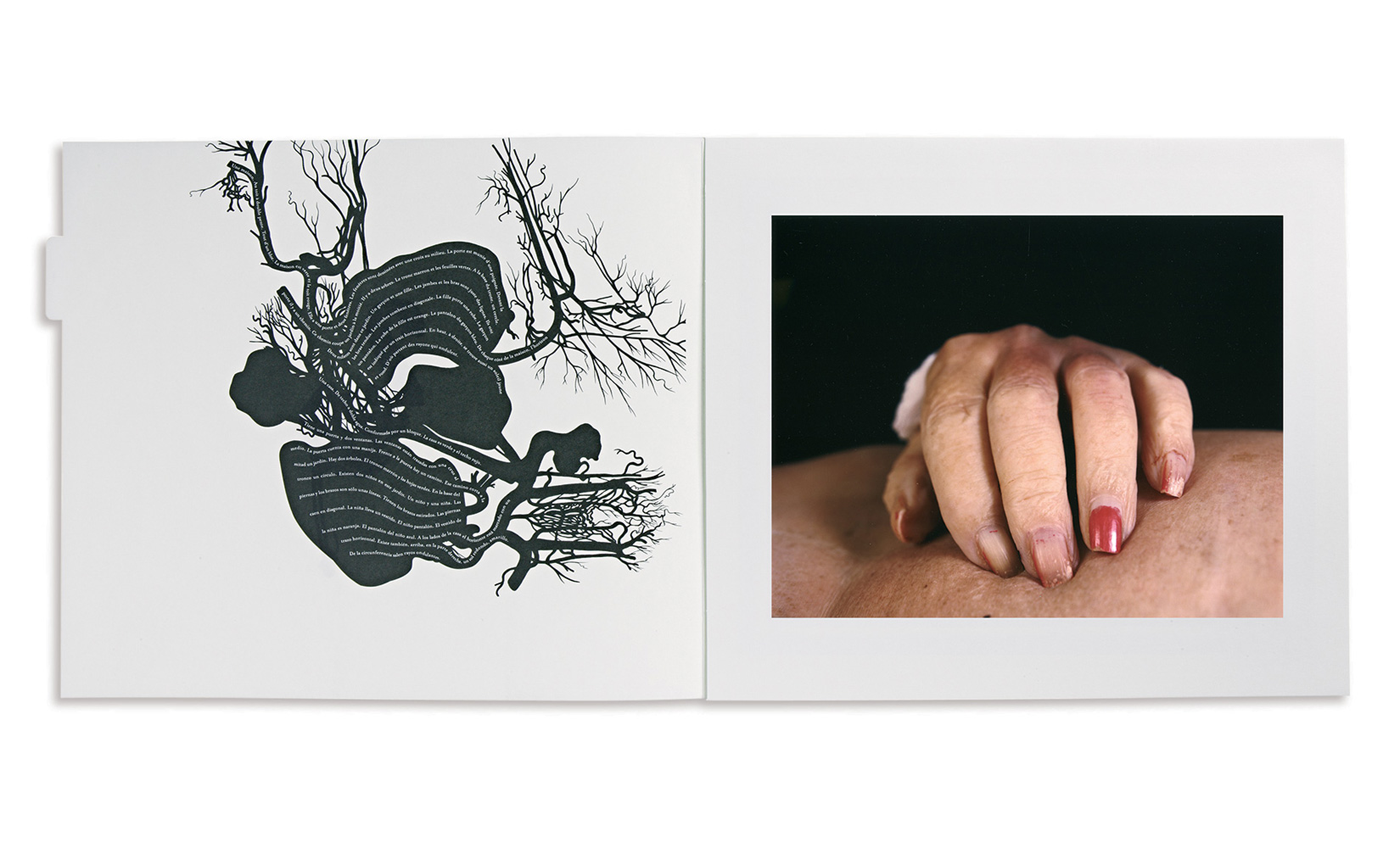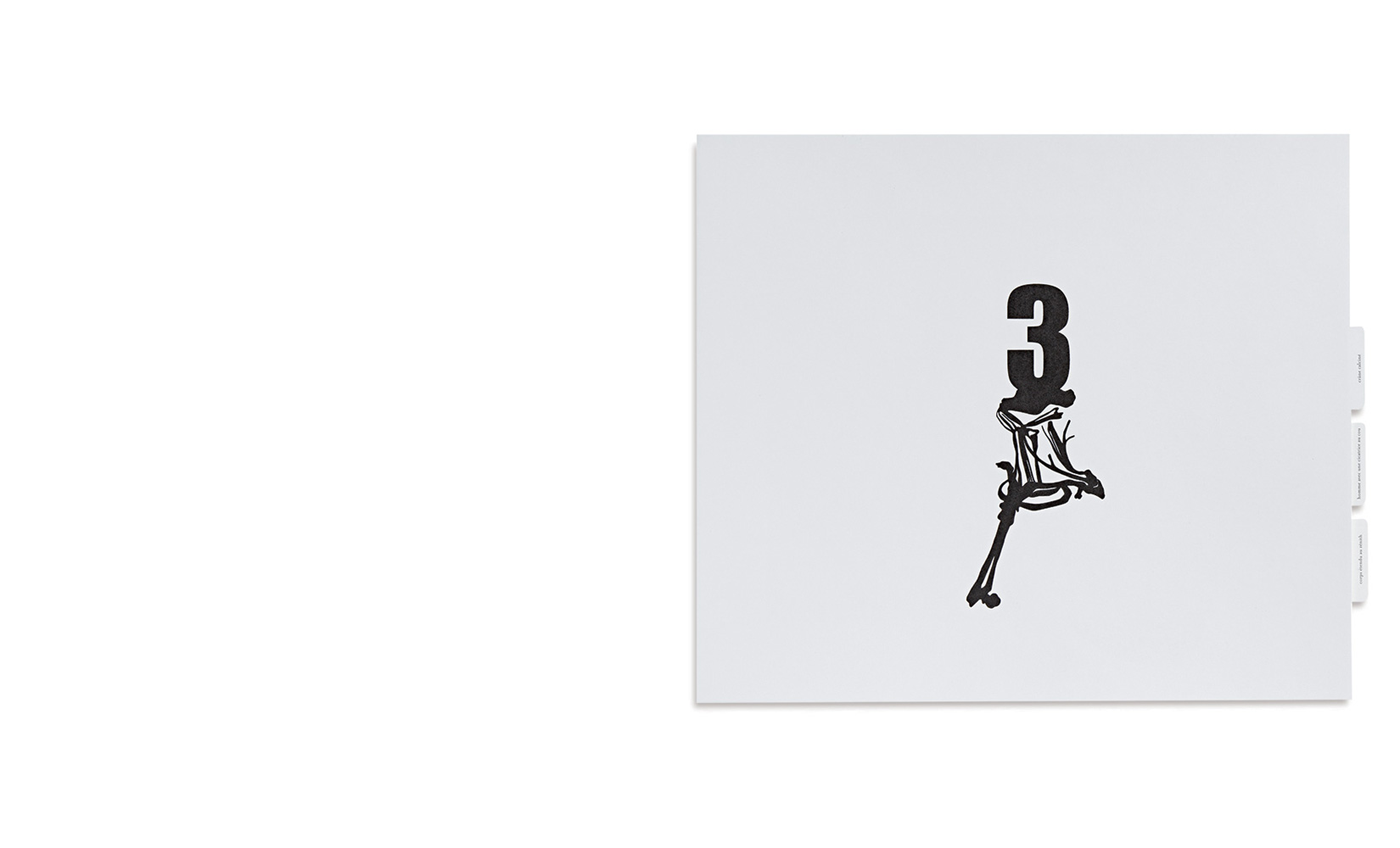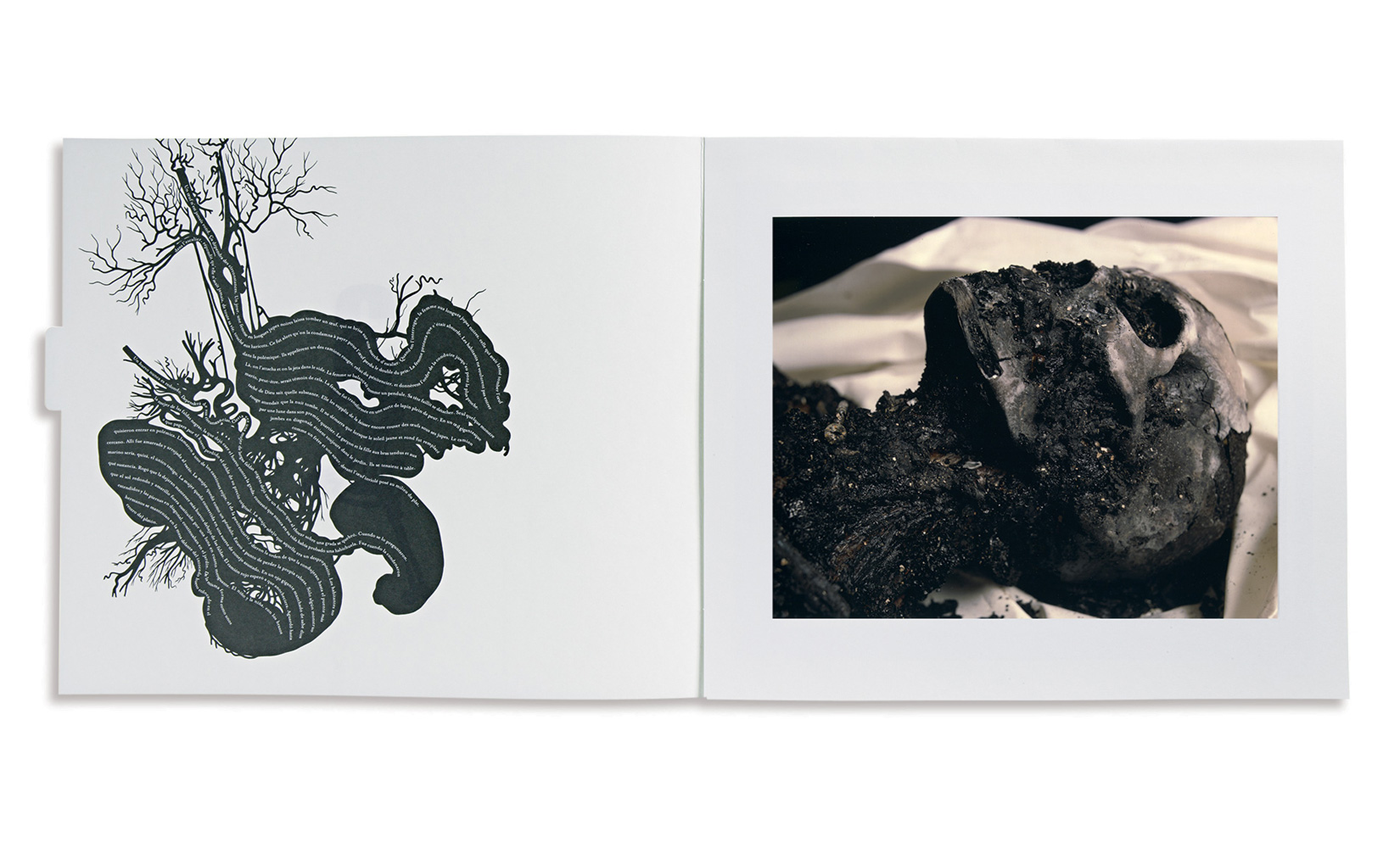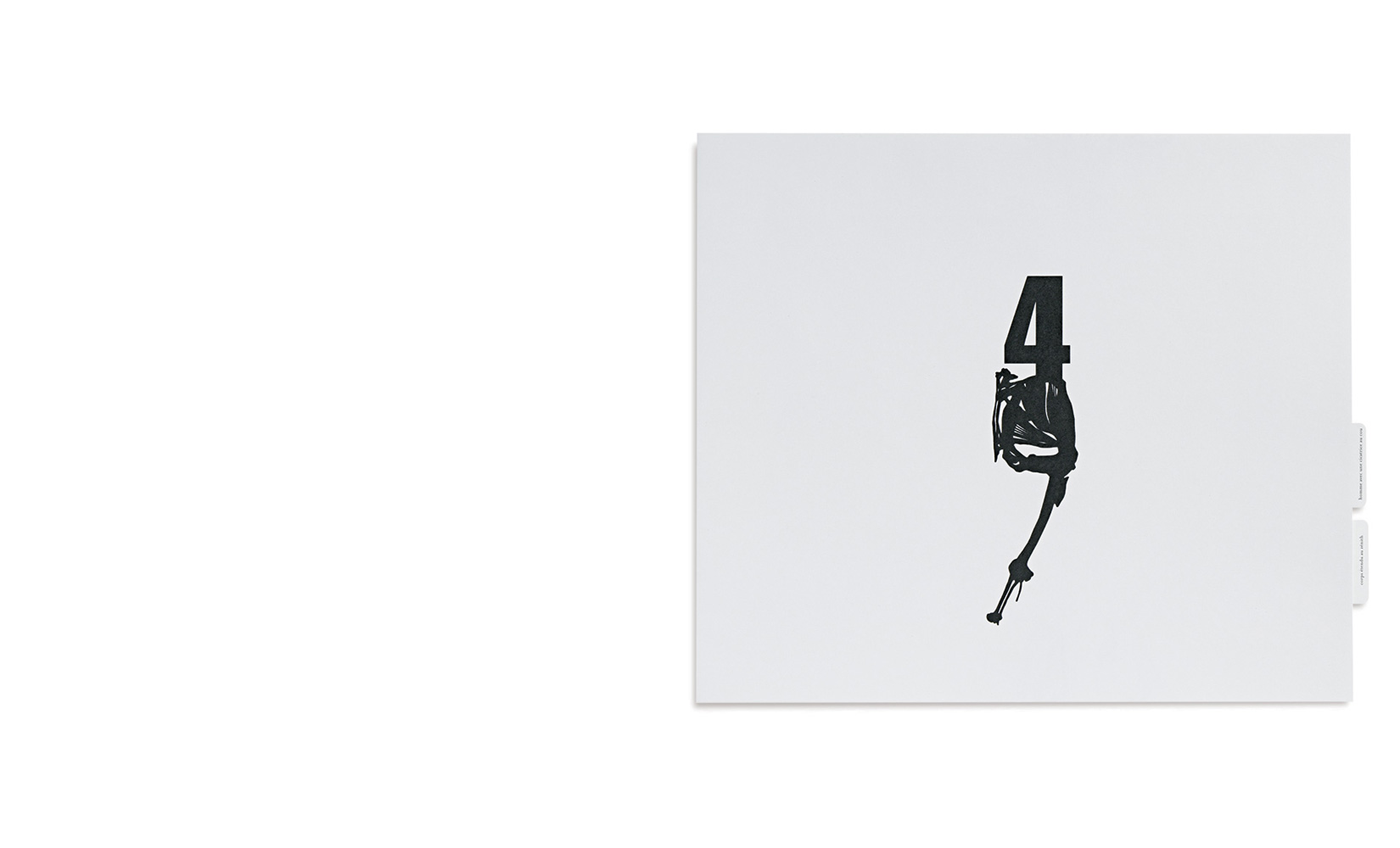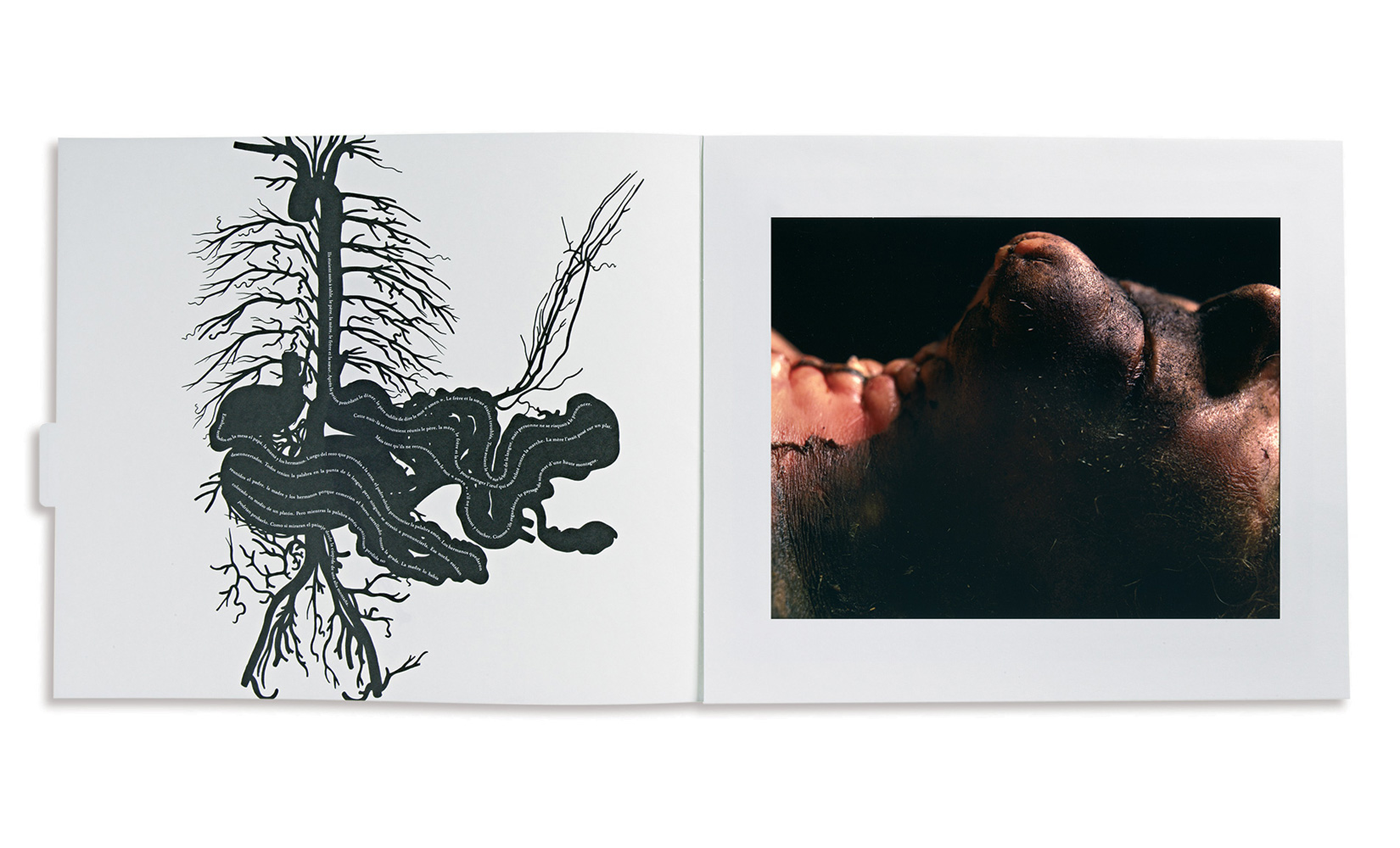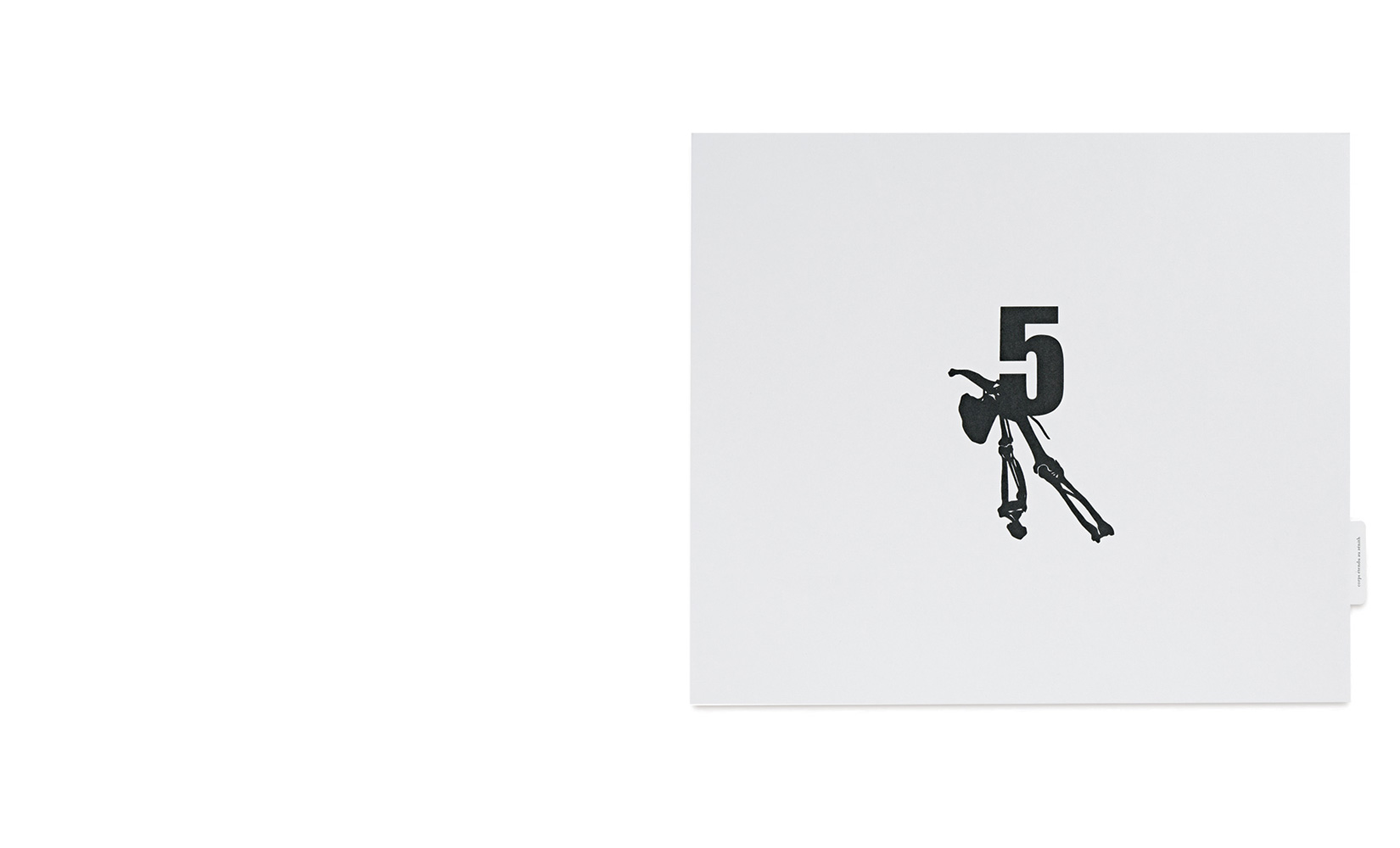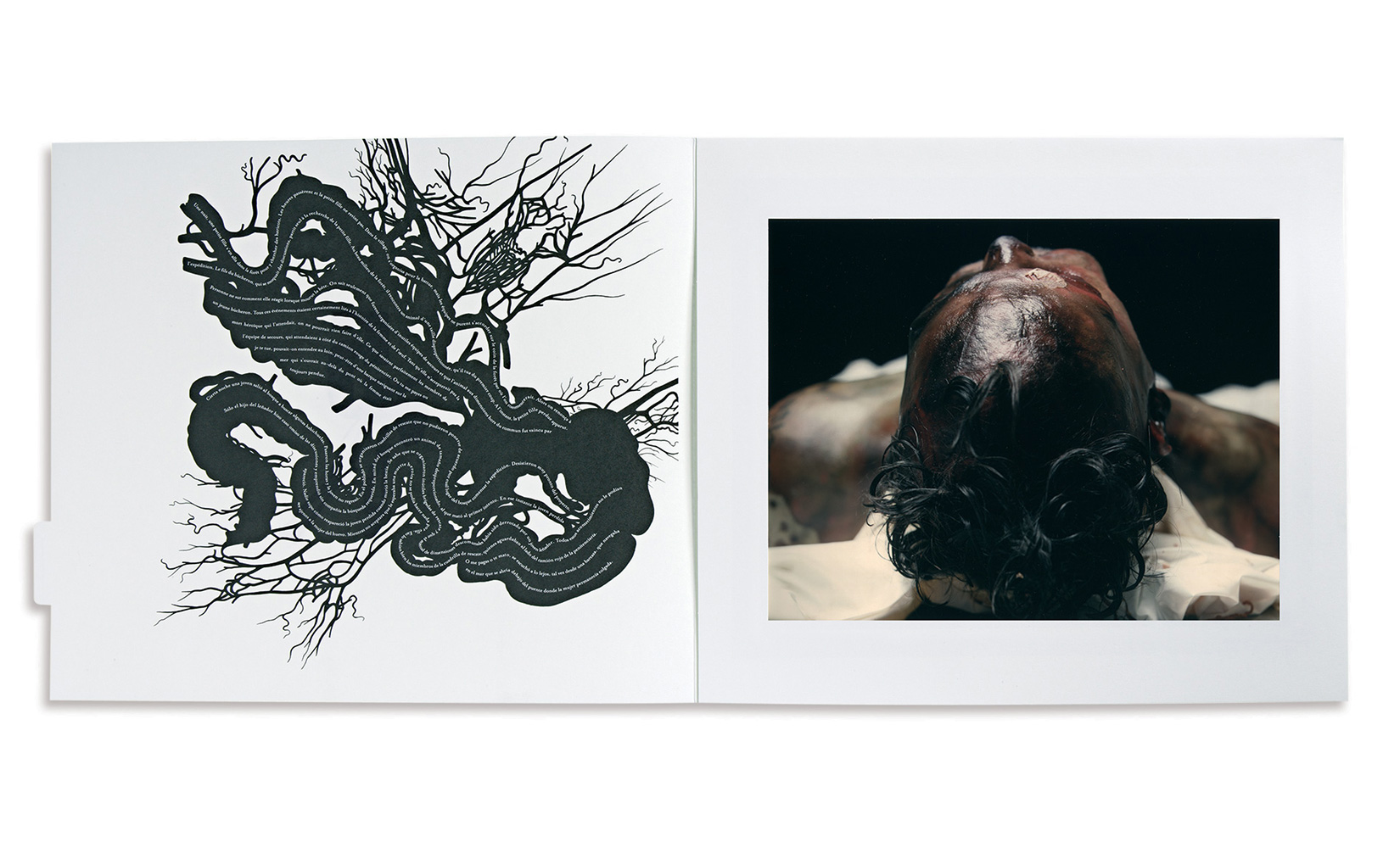 MORGUES
vol. 9
Andres Serrano photographs
Mario Bellatin text
Harri Koskinen case
Mario Bellatin  describes a miniature form of humanity seen through the magnifying glass of a chiropodist, a menace that carries with it the threat of death from which the characters vainly attempt to escape. The last of the five tales ends with the pendulum swing of a woman's body in long black skirts, dangling in mid air. The five photographs by Andres Serrano are part of the emblematic series entitled Morgues from 1992. They are shown here for the first time. In discussing the corpses photographed in the Morgue, Andrés Serrano insists they do not represent death, on the contrary: "…to me they are very present–almost alive. There's a very strong human force that comes forth in this series, its skin breathes." The container designed by Harri Koskinen is formed of two stainless steel hulls with a double strap, evoking the sliding boxes for corpses in a morgue. In each of the five fragments, the text spreads out over fake anatomical parts and the typography chosen for the title incorporates elements from surgery such as the blades of a scalpel and bone fragments…
Andres Serrano
Born in 1950 in Brooklyn, Andres Serrano  grew up in a predominantly Catholic environment, the single child of a Honduran father and Afro-Cuban mother. His father abandoned the family early on and he was raised by his mother, who went in and out of psychiatric institutions all her life. Ever since the mid-'80s, Serrano has been exploring the taboos of American society: religion, sex and racial discrimination. His work is imbued with the influence of classical painting and most notably that of Velázquez, Delacroix and Géricault. A major figure in contemporary art, his work has figured in numerous personal exhibitions throughout the world.
Mario Bellatin 
Mario Bellatin was born in 1960 in México City where he currently lives. He had his first five books published in Perú. His work, translated into German, English and French, is as difficult to decipher as his biography, a life he likes to invent through the course of his various interviews and encounters. His writing, infused with the Japanese aesthetic and photography, stands out for its radical minimalism.
Harri Koskinen
Harri Koskinen was born in 1970. He lives and works in Helsinki. A graduate of the Taideteollinen korkeakoulu in Helsinki, he had his first recognition at the age of 26 when Iittala brought out his design of a candleholder, the Atlas. In 2000, he created his own design studio, Friends of Industry Ltd. By the mid-'90s he had gained an international reputation with his lamp, Block, a block of white glass surrounding a light bulb—part of MOMA New York's permanent collection. He is considered to be one of the major figures of Scandinavian design.
Description:
5 original signed photographs (Dye Destruction prints), set in photo-corners
Case made of stainless steel attached with rubber straps fitted with magnets
39 x 47 x 3,2 cm
Text in Spanish and French
Limited edition of 50 copies
November 2006
Graphic design: Olivier Andreotti