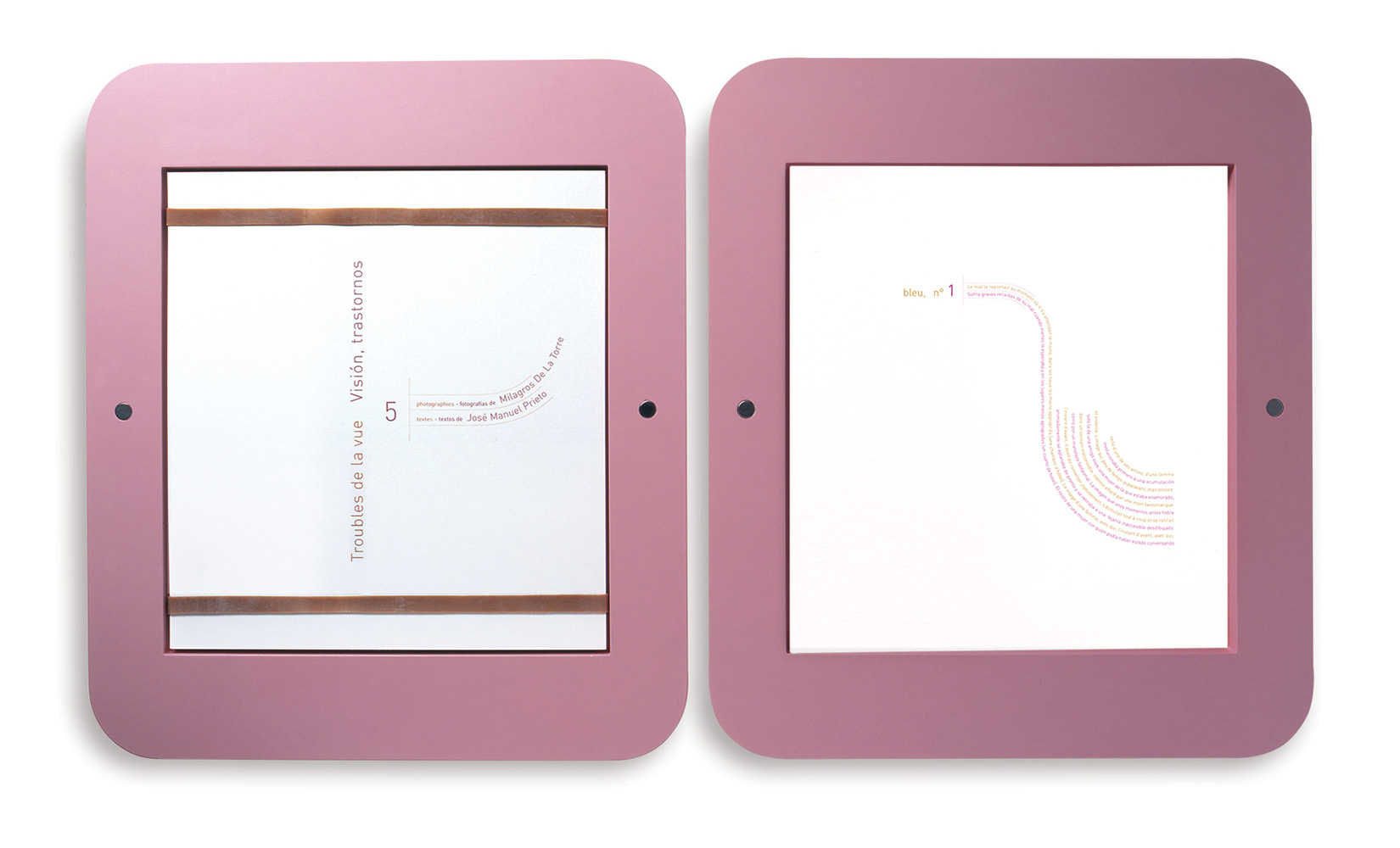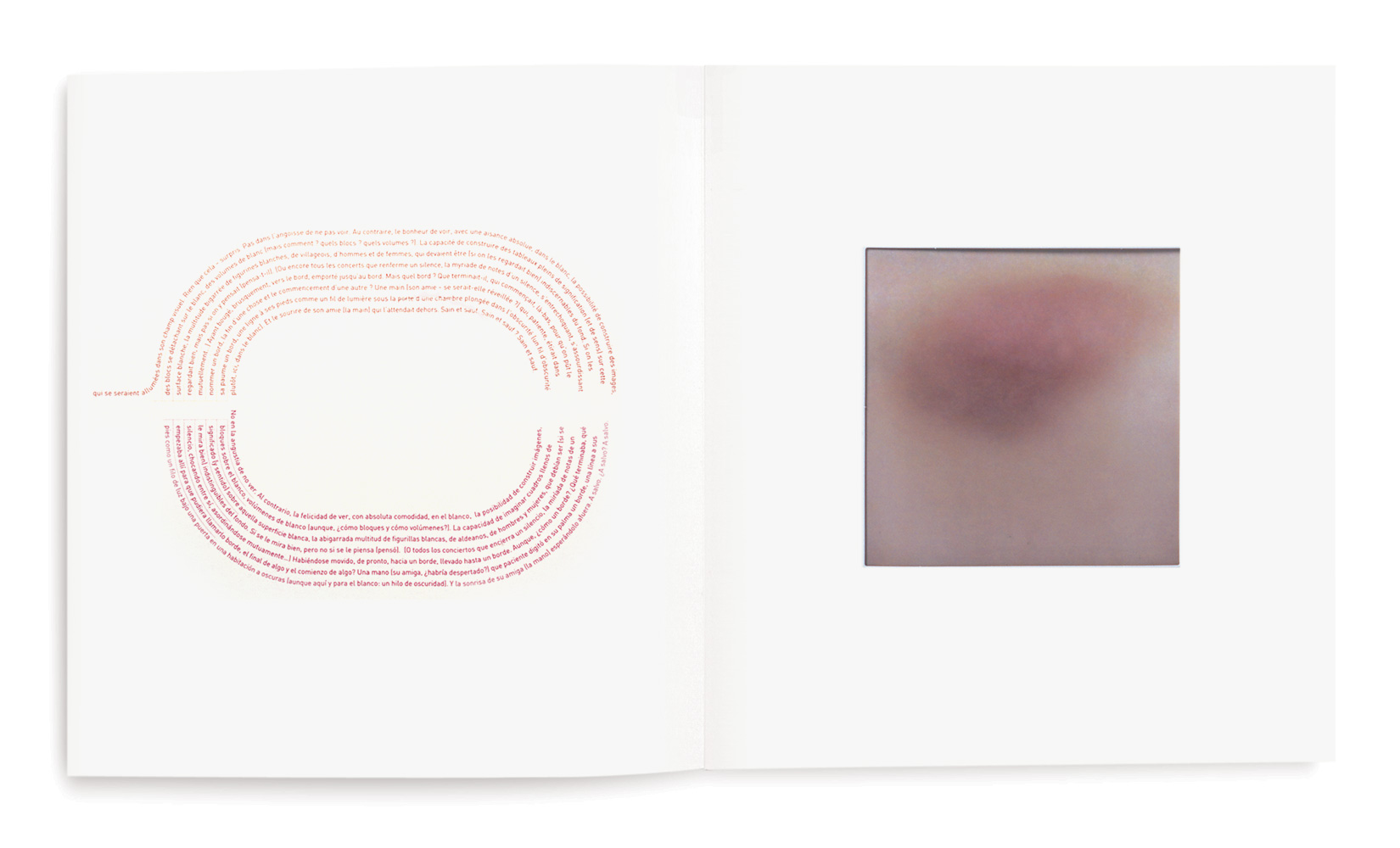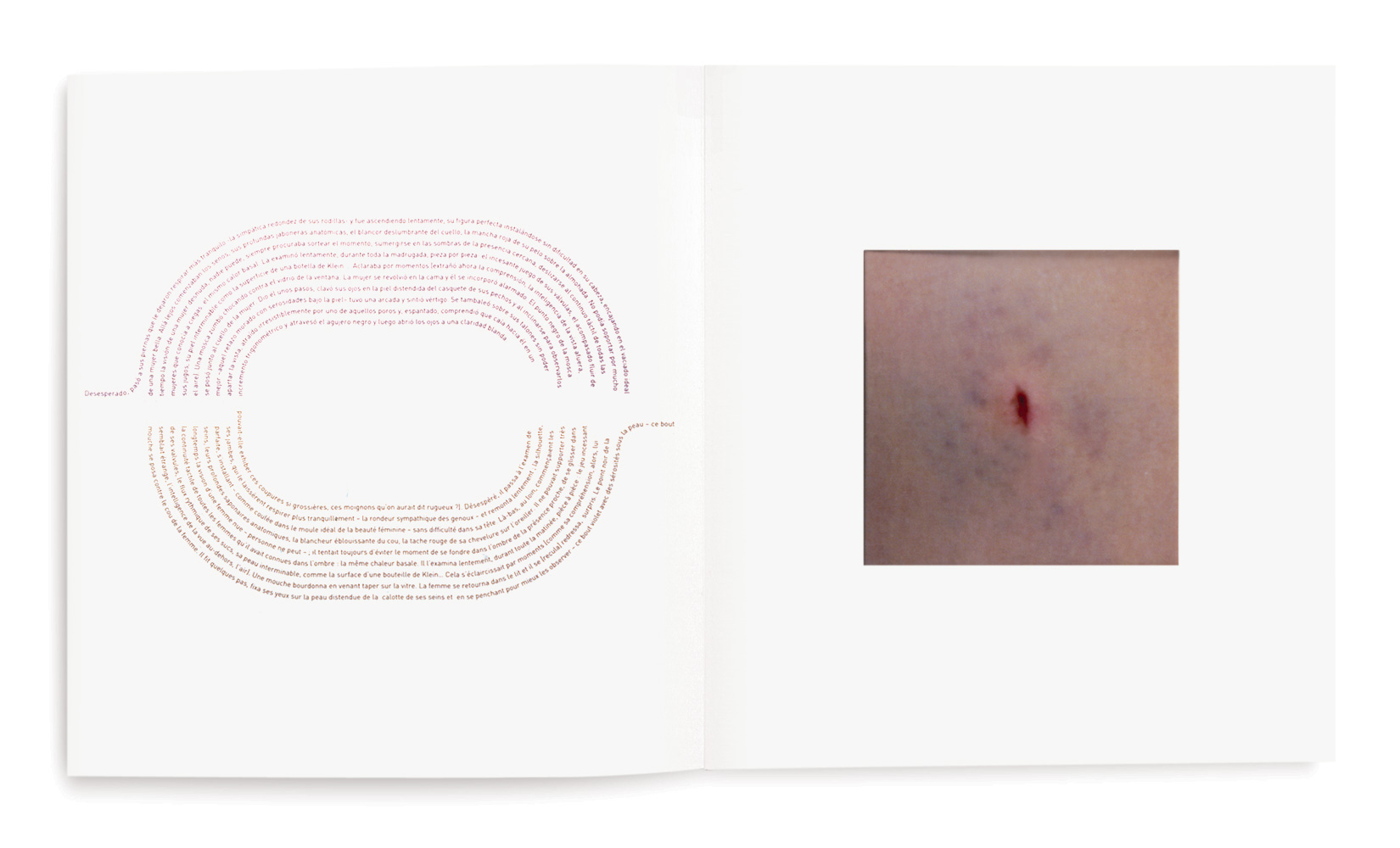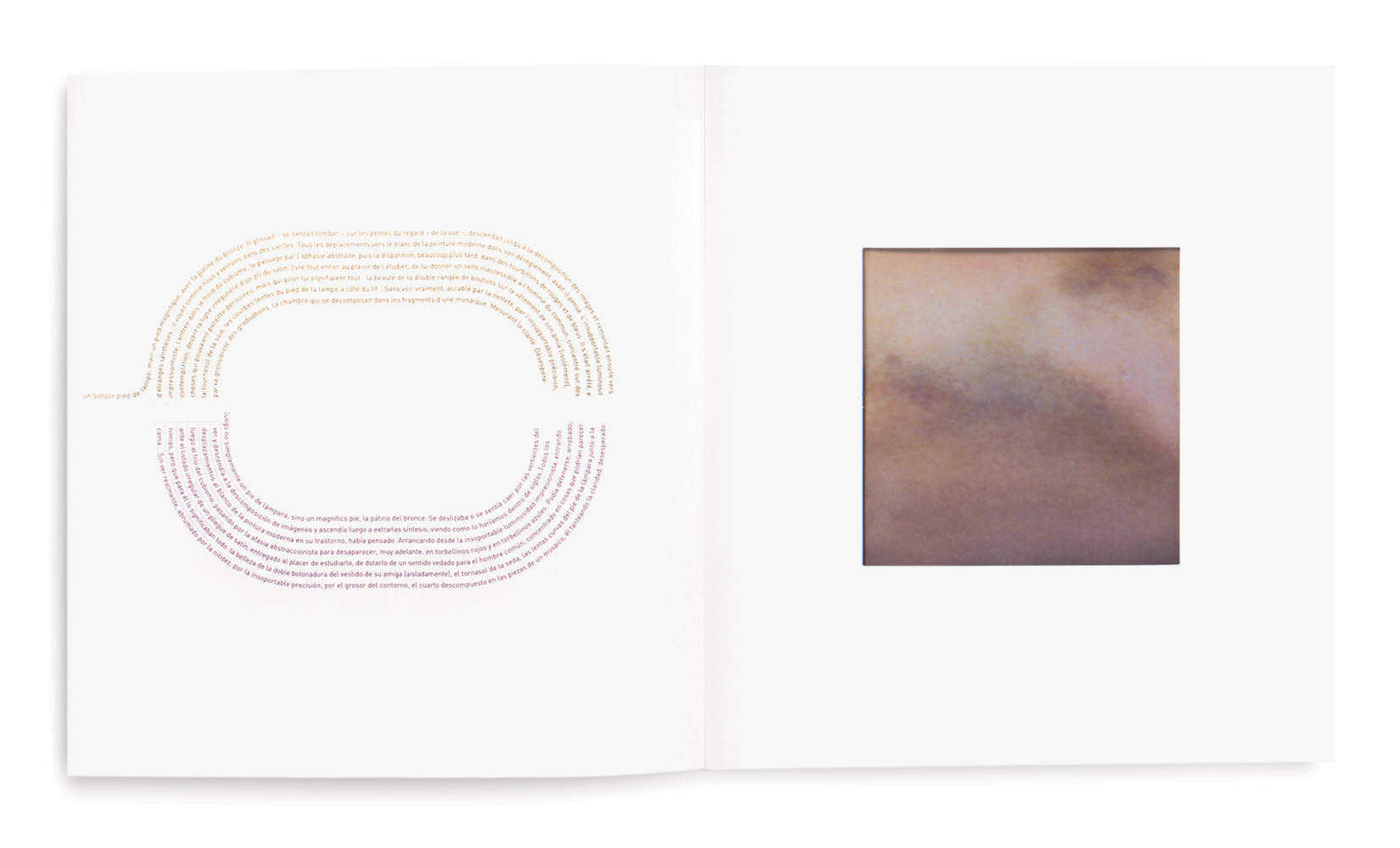 TROUBLES DE LA VUE
vol. 2
Milagros De La Torre photographs
José Manuel Prieto text
Pierre Charpin case
This is the first time Milagros De La Torre has approached the field of color photography. For a whole year the artist kept a record of the different bruises – accidental she points out – she detected on her body.
She opted for close-up framing in order to reinforce their plastic quality. What they form appears to be sensual and abstract landscapes. Echoes of such a landscape resound in José Manuel Prieto's text which describes the private love of someone whose sight is diminishing—the metaphysical disorder that comes with his infirmity.
We called upon Pierre Charpin because we felt he would be most apt at entering into dialogue with the artist and the author, being particularly sensitive to the metamorphic quality of their language. The casing is made up of two shells in molded plastic that are fitted together with magnets. The text flows in an oblong shape that requires a circular reading–especially fitting to the nature of José Manuel Prieto's prose.
Milagros De La Torre
Born in Lima, Peru, in 1965. Milagros De La Torre lives and works in New York. Her work has appeared in a number of personal exhibitions: Palais de Tokyo (Paris, 1993), Universidad de Salamanca (1997), Museo Carrillo Gil (1999). Most notably her works are featured in the collections of the Museum of Fine Arts (Houston), Fonds national d'Art contemporain (Paris), Museo Nacional Centro de Arte Reina Sofia (Madrid)…
José Manuel Prieto 
Born in Cuba in 1962, José Manuel Prieto lived in Russia for twelve years. He teaches literature in New York where he lives with his family. His first novel, translated into French, Papillons de nuit dans l'empire de Russie, was published by Christian Bourgois in March 2003 and is already considered a classic in Hispano-American literature.
Pierre Charpin
A graduate of L'Ecole Nationale des Beaux-Arts in Bourges, Pierre Charpin  is known for his atypical designs charged with a strong plasticity, making him one of the leading figures in the avant-garde of French design. In tandem with his limited editions, and prototypical studies, he collaborates with various companies as Post Design, Zanotta, Montina, Venini, Alessi… He was awarded Designer of the Year at the Furniture Salon in Paris 2005.
Description:
5 original signed photographs (chromogenic prints), set in photo-corners
Case made of painted molded plastic
38 x 33 x 3,8 cm
Text in Spanish and French
Limited edition of 30 copies
November 2003
Graphic design: Olivier Andreotti